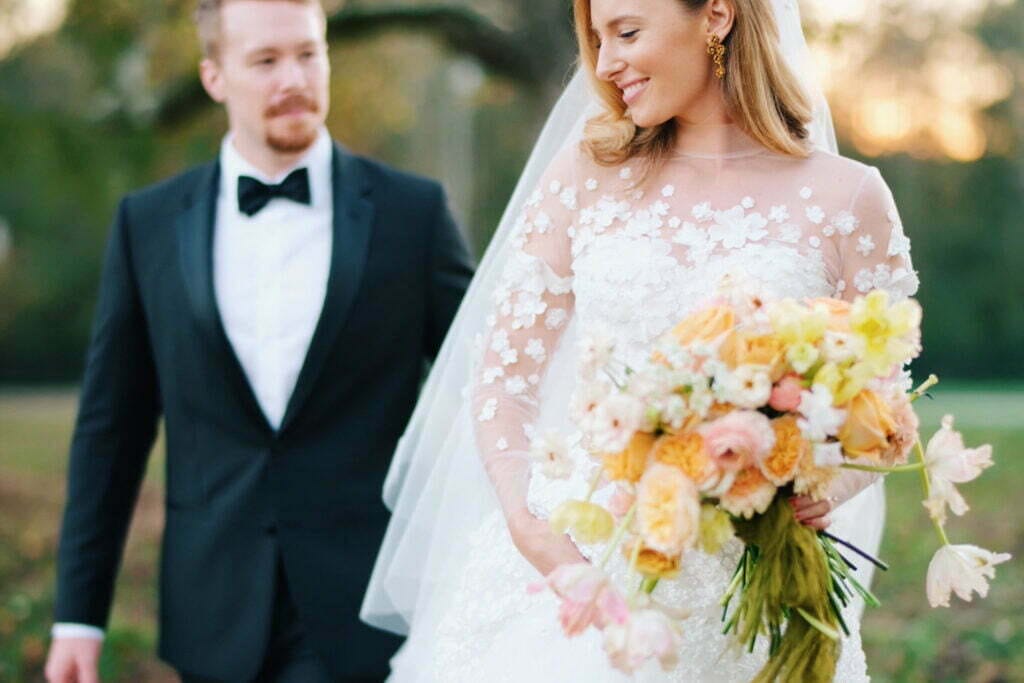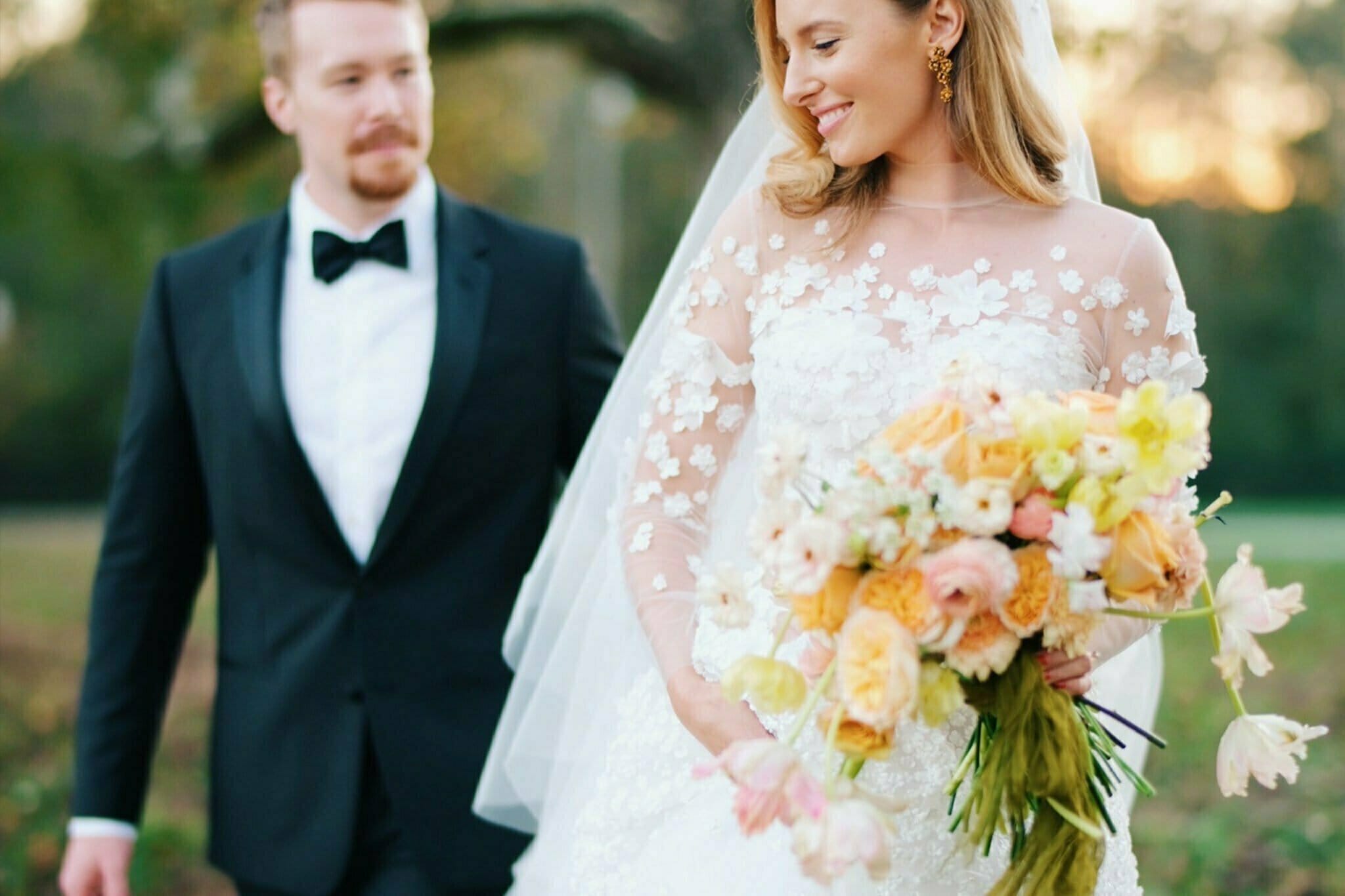 Our new topper collection can be custom made for each of our Mira gowns, with detailing made specifically to fit your personal choice Mira style.
Take the plunge, make the change, stay true to your Mira Zwillinger bridal passion
Your dress is now two dresses in our new AW 2021 collection.
Living in 2020 is living in a constant state of change. Life has become even more dynamic than before, and you have to adapt, quickly. This holds true for everything, big and small, and certainly for your wedding dress.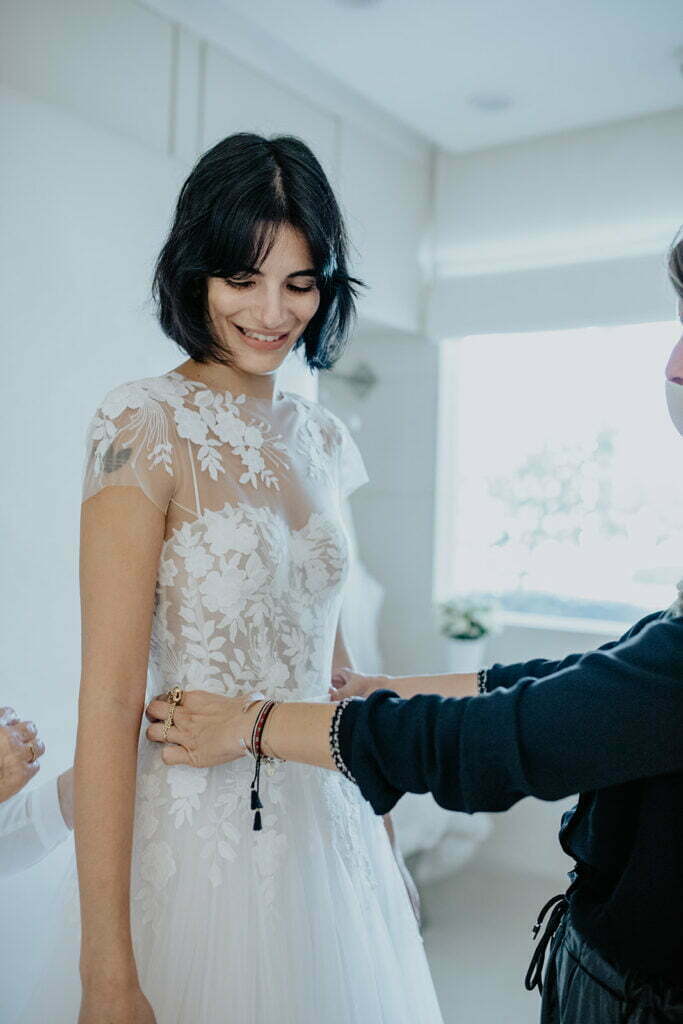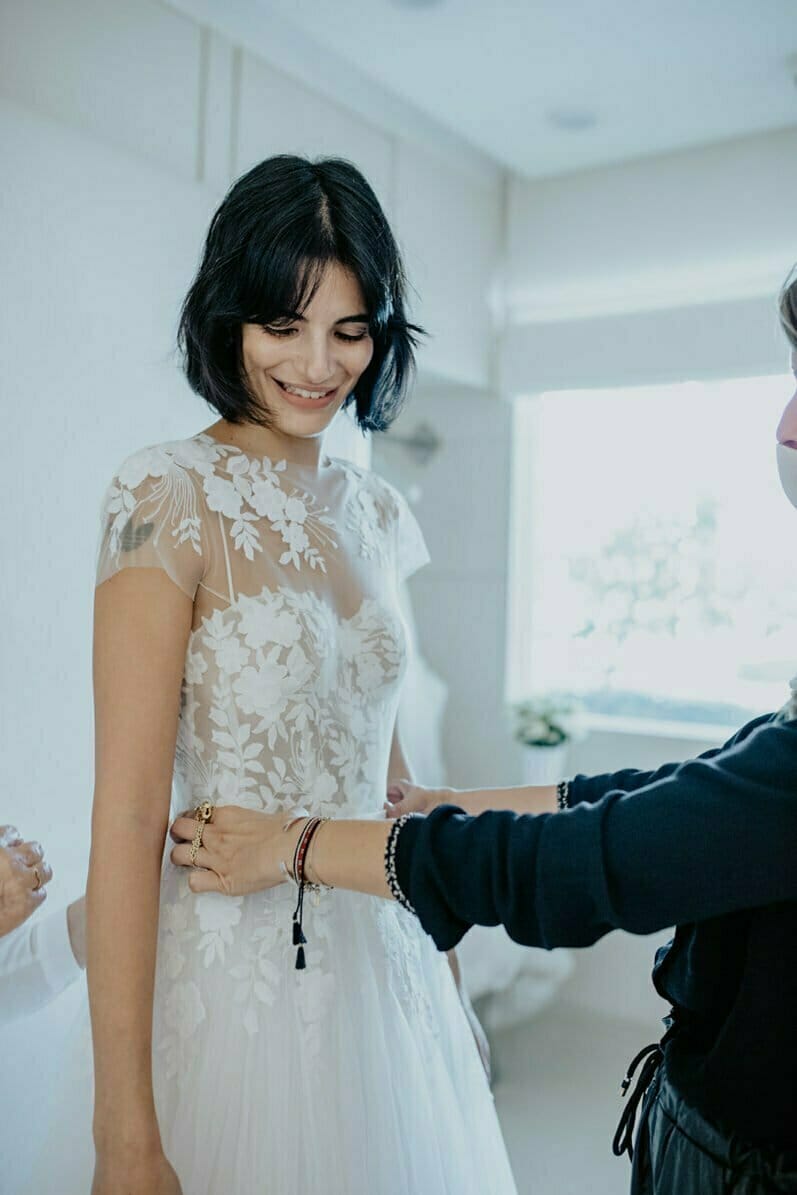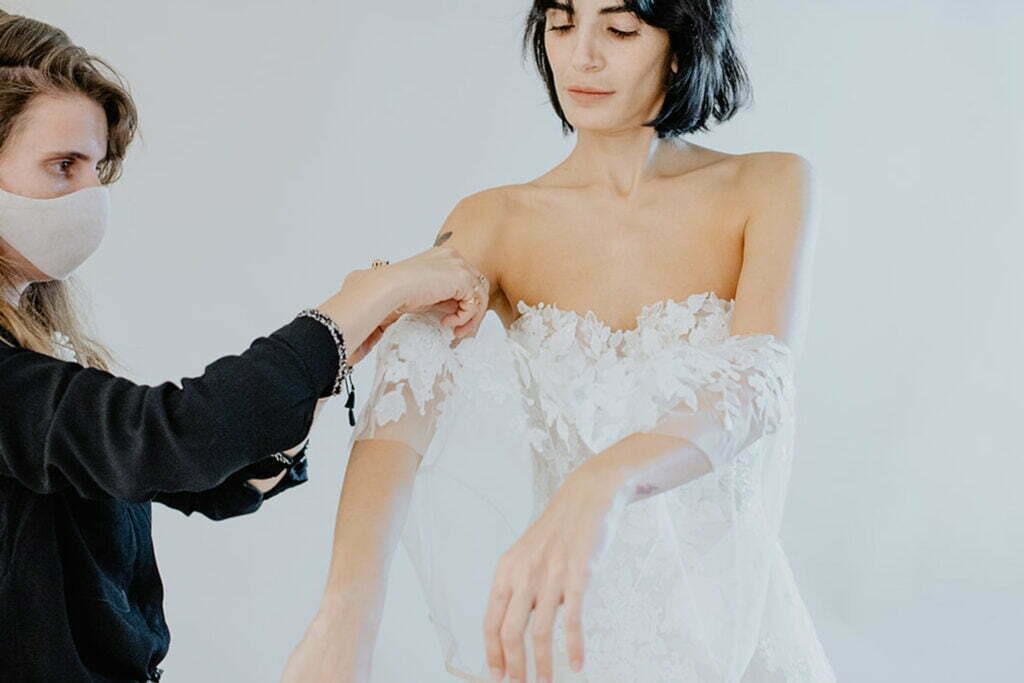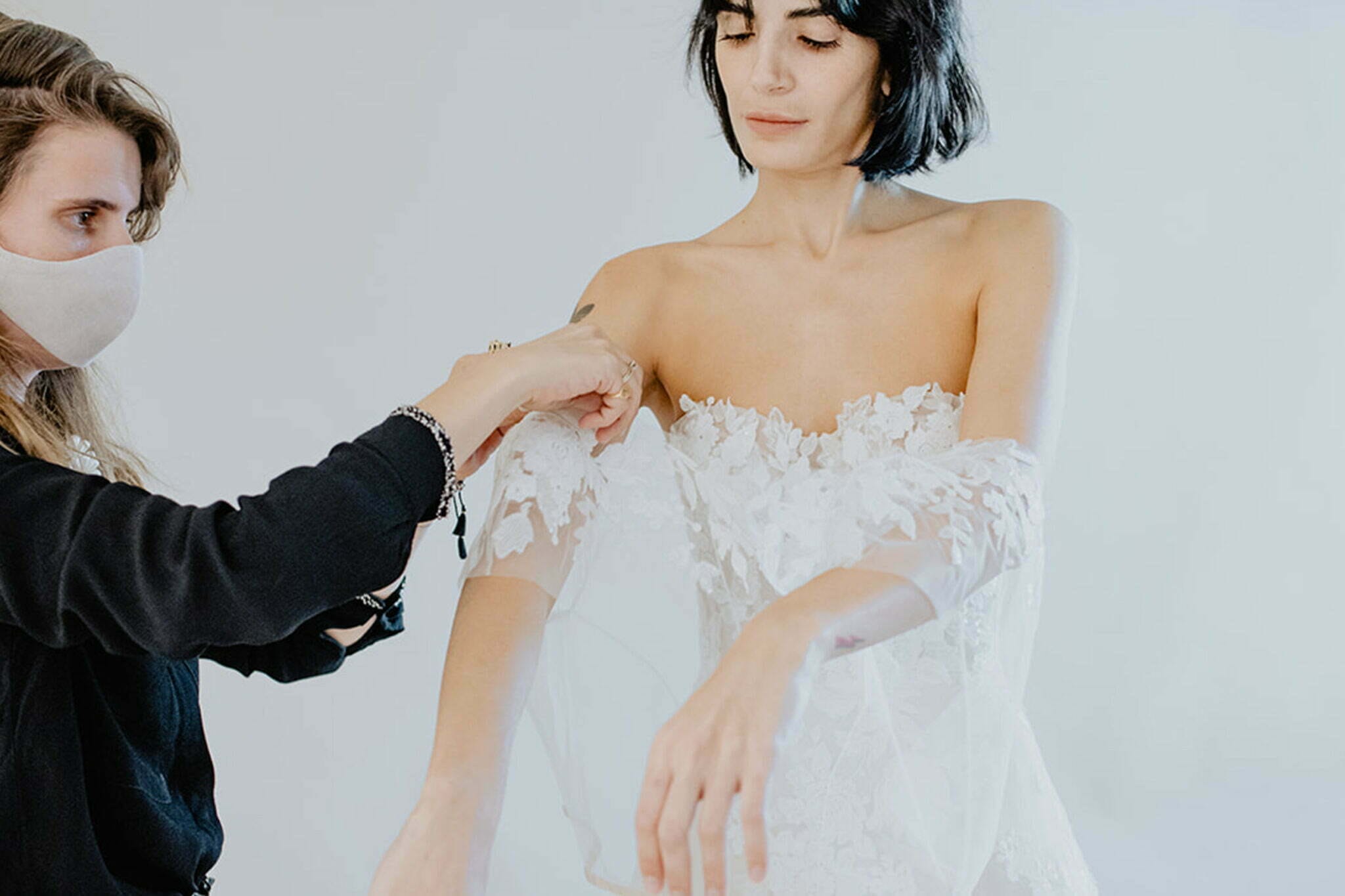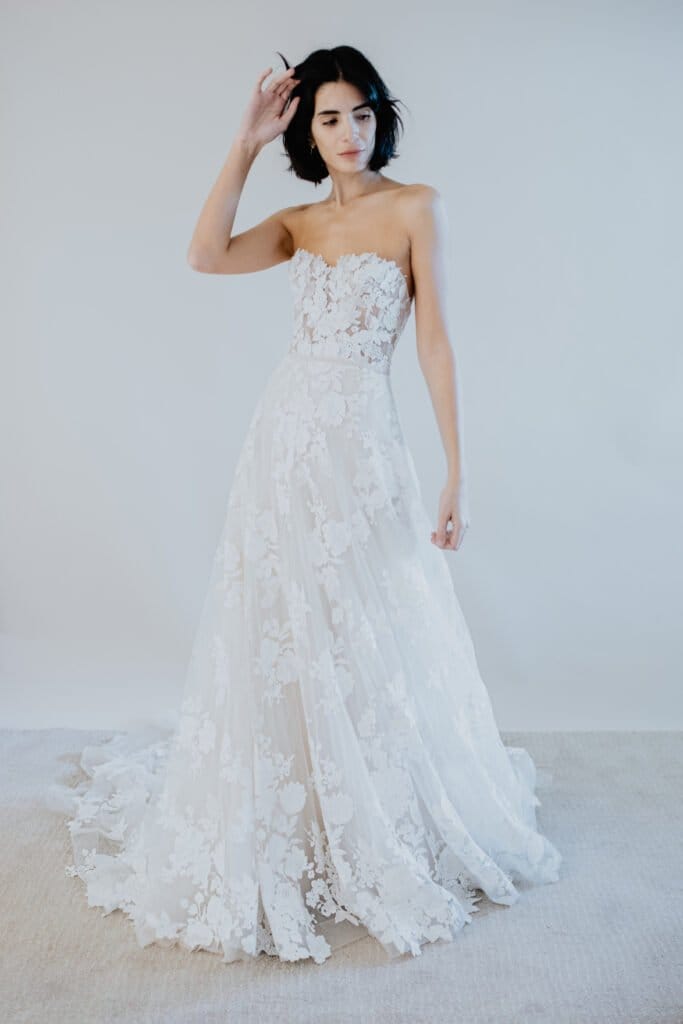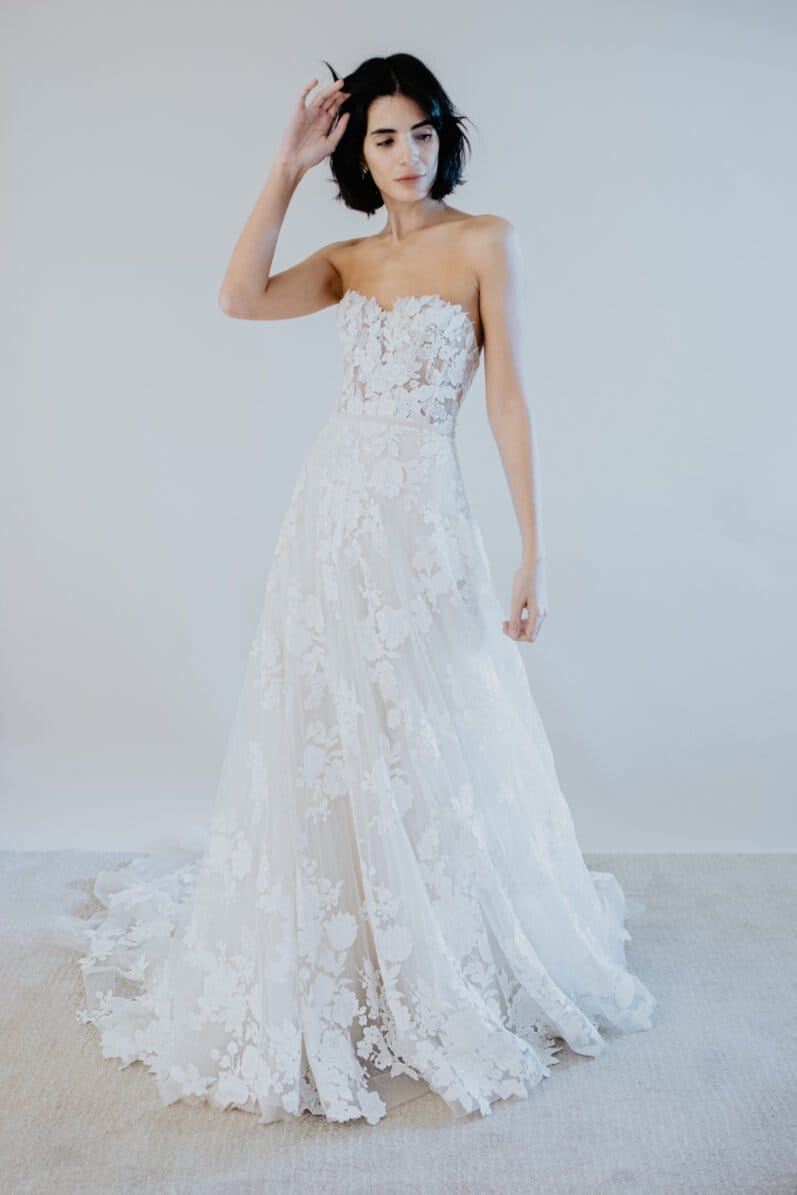 The new A/W 2021 couture collection by Mira Zwillinger features change – versatile looks with detachable, light toppers that completely transform your gown without changing to a different one. Also perfect for brides who opted for a micro wedding, but still plan on having a big event later on.
Versatility is the operative word, and that's what we have to offer this upcoming season.
Versatility at your fingertips
The topper collection is all about preserving the iconic style of your favorite Mira Zwillinger gown while adapting it to two different stages of the wedding, or two separate events due to the current climate. Imagine: For the ceremony you'll be walking down the aisle in one of your favorite Mira Zwillinger creation. You're stunning, a delicate work of art in tastefully covered shoulders or arms, befitting the event.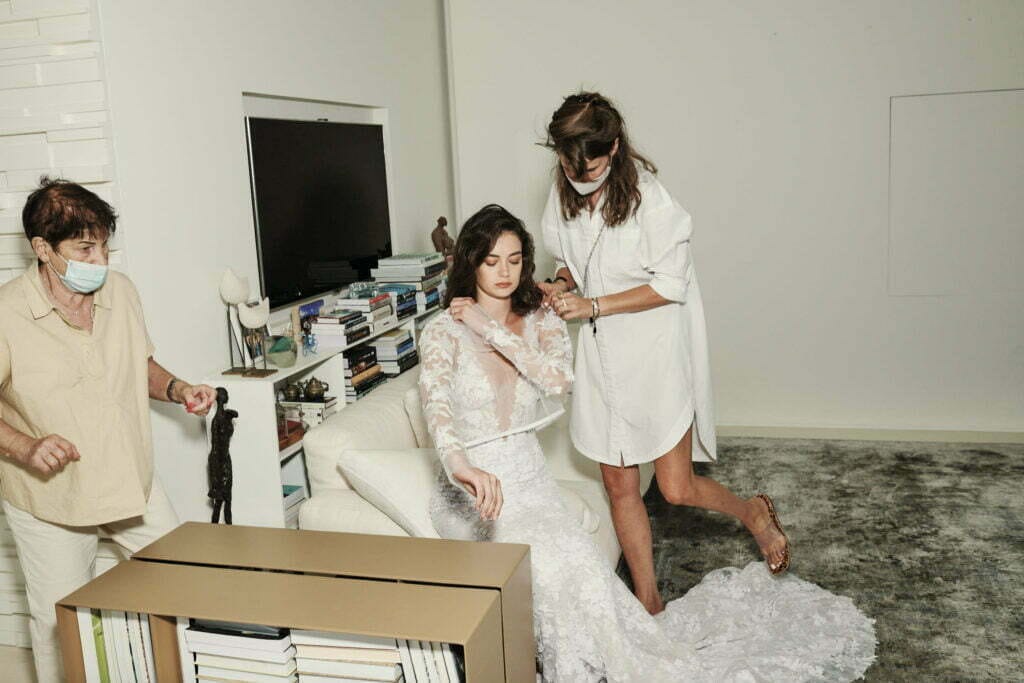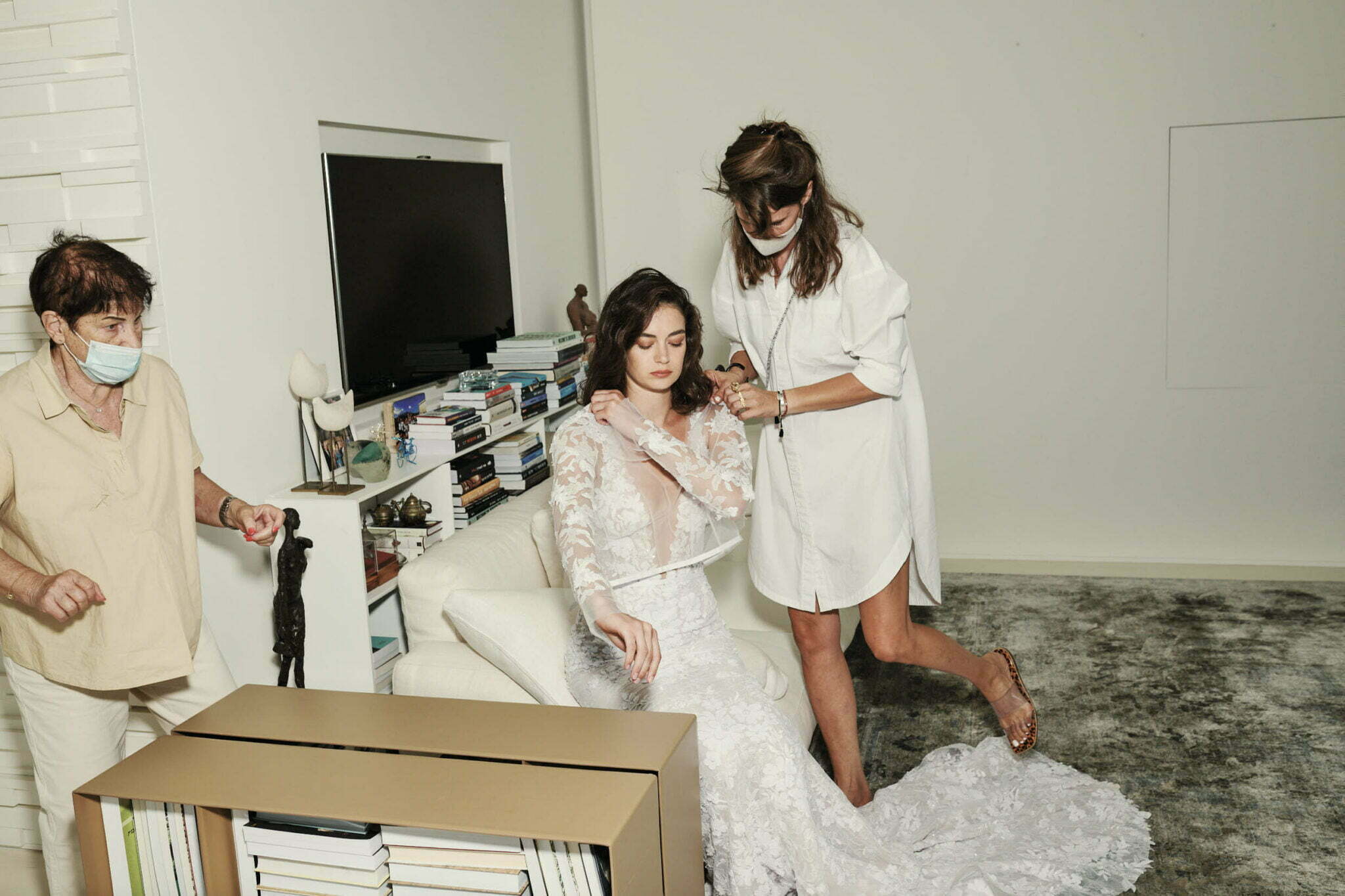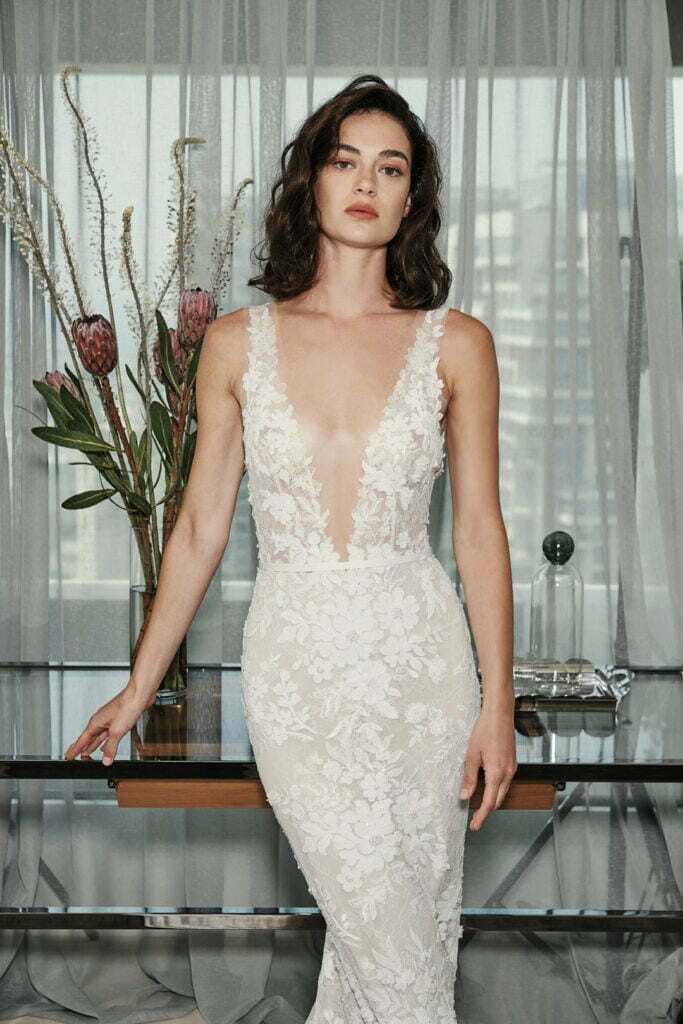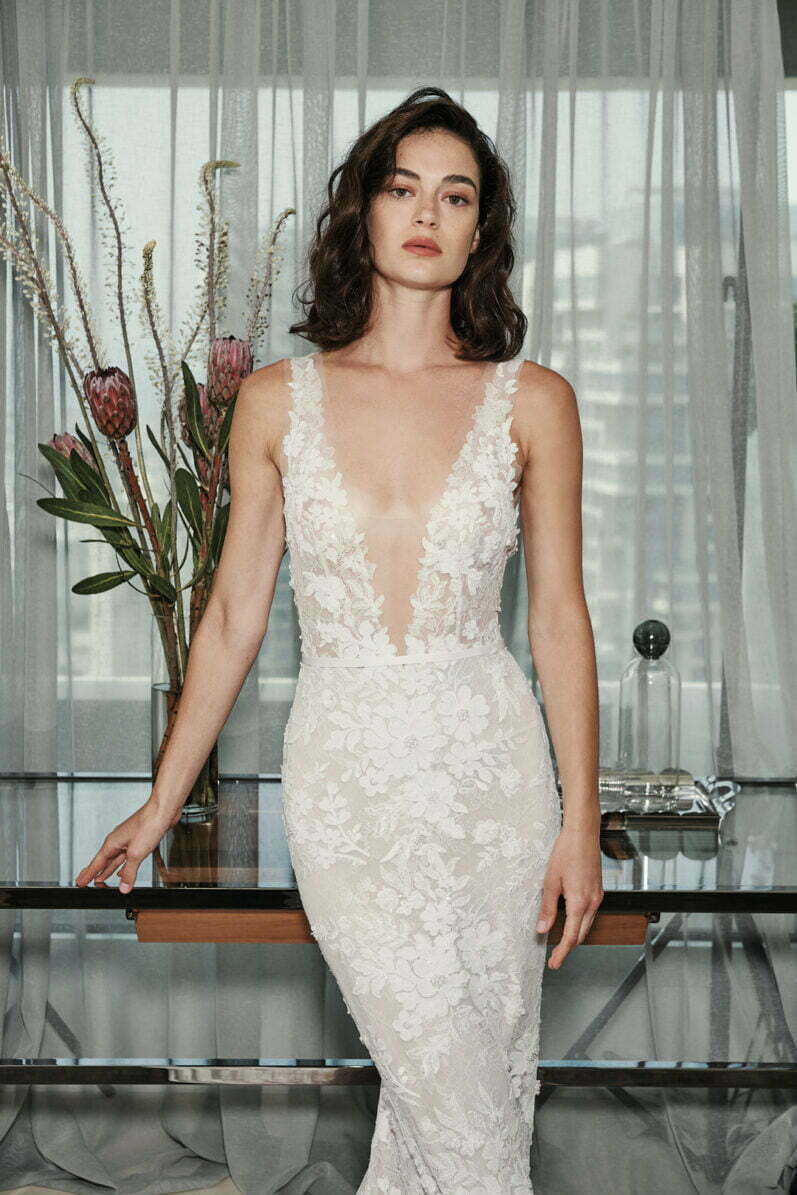 Then comes the reception, and something's different. Your stunning sleeves are gone, the neckline has plunged, and you're in a strapless Katya, deep-V Jona, or off-the-shoulder Bruna, exactly the look you desired from the start. No, you didn't go and change your dress – you're still in your stunning Mira Zwillinger look. All it took was removing a topper to go from one look to the next.
Cover up, but not too much
You want to wear a dress that fits your exact vision, a dreamland wedding in a fairytale dress, and you want to cover your shoulders without compromising that look. That's why we came up with the new topper collection. These coverups cover just the right things, without compromising the stylish elegance of the original gown. The toppers come in various styles and necklines and go seamlessly with any strapless or even deep-V gowns.
Preserve the iconic Mira Zwillinger silhouette and create a new adaptation with an off-the-shoulder look, collar style and sleeve add-ons.
Take the plunge, make the change, stay true to your Mira Zwillinger bridal passion.
Do you want a customized removable topper for your Mira gown?
contact your store consultant for more details.