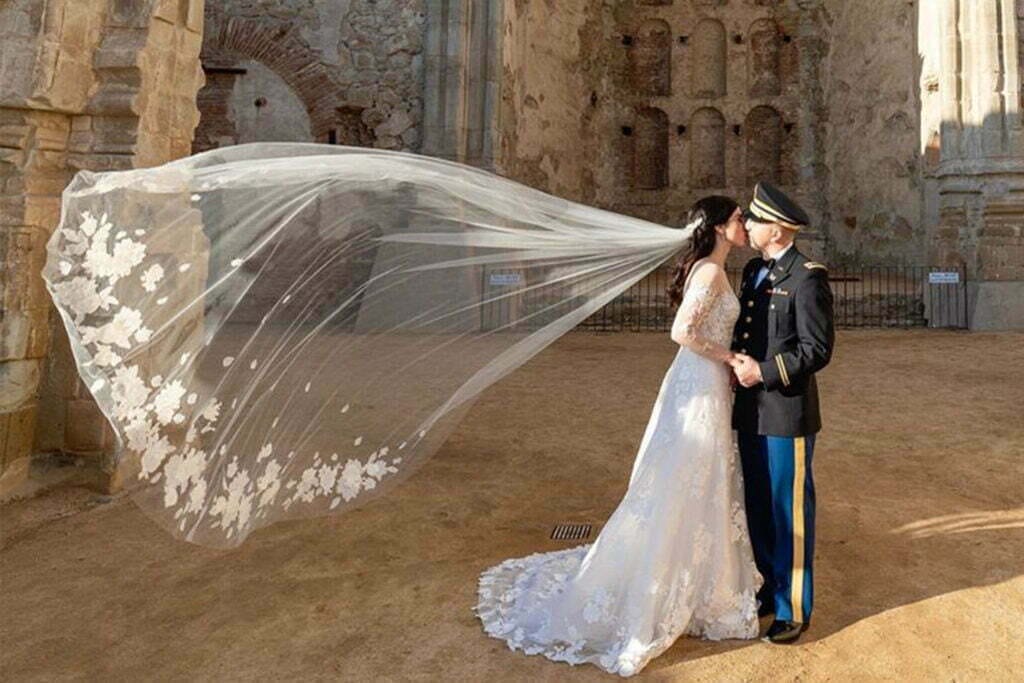 There's nothing more iconic than a wedding veil. Ask around, and at least one in every four women will recall how they used to drape a pillowcase over their head and pretend to walk down the aisle. From ancient Rome to modern Manhattan, veils will forever be the perfect wedding accessory.
Mira Zwillinger's veils meet the same traditions of the delicate, intricate gowns the studio has been offering fashion-forward brides for more than 20 years. Each veil is carefully crafted by the studio's team of couture artisans to perfectly fit the handmade detailing of your dream Mira gown.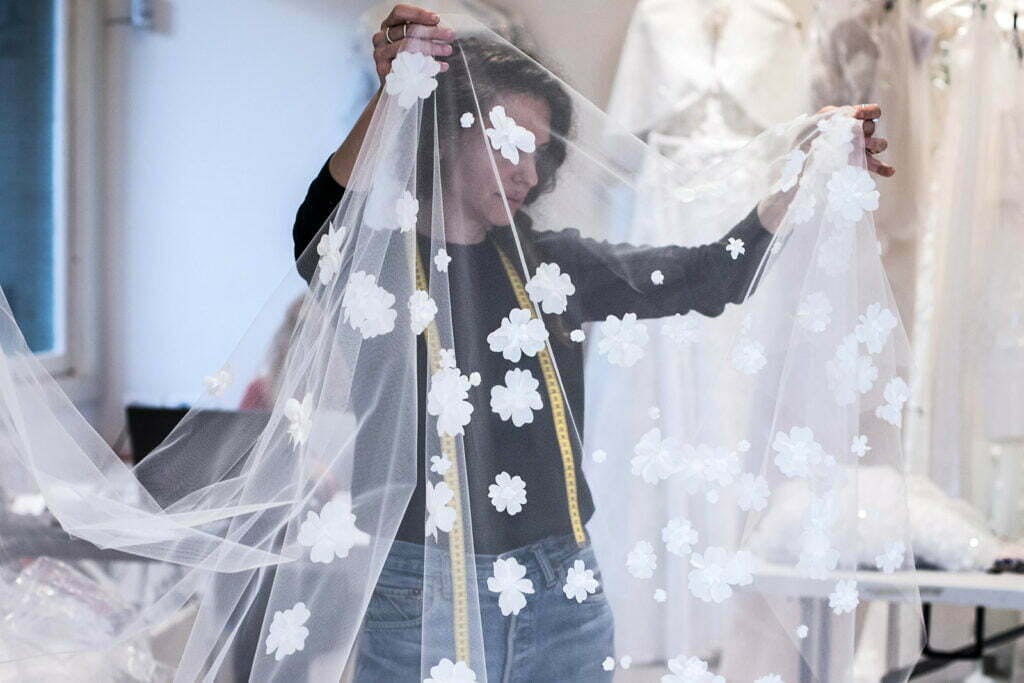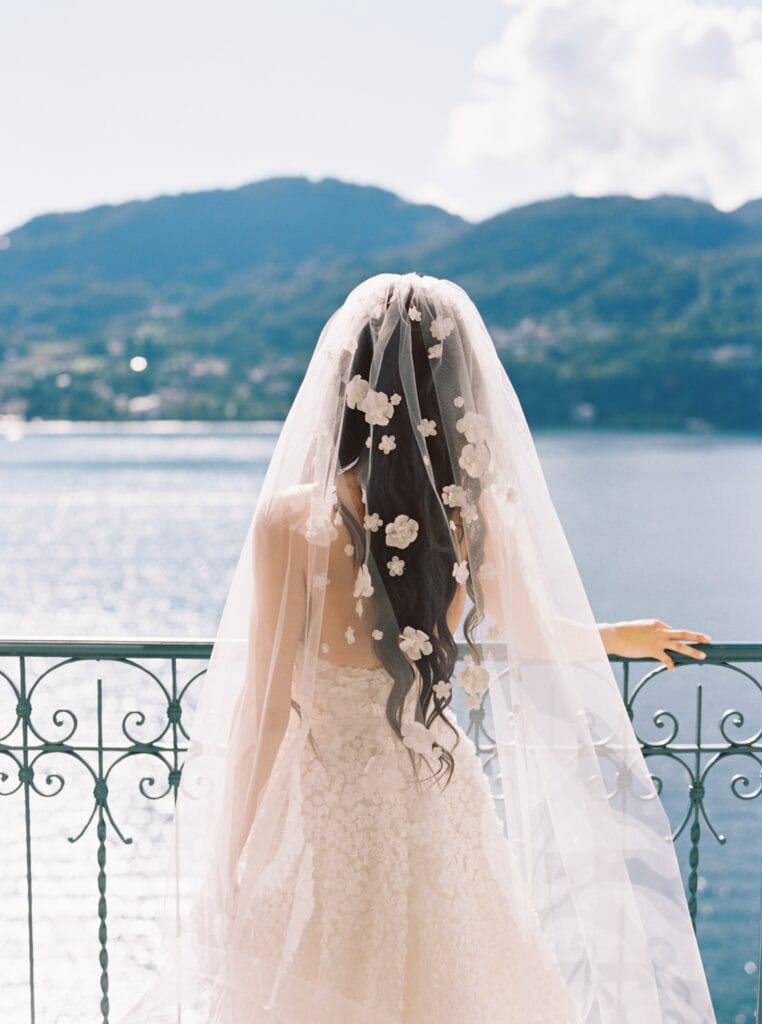 Veils give a beautiful accent to an already gorgeous appearance.
A Mira Zwillinger veil is an extension of your wedding gown. The detailing seems to seamlessly merge with the dress while accentuating different aspects of it: For a classic yet dramatic look, choose elaborate full length veils that cascade and accentuate your lower body; comb veils make the headpiece the main attraction, with the veil falling down gently to accentuate your upper body.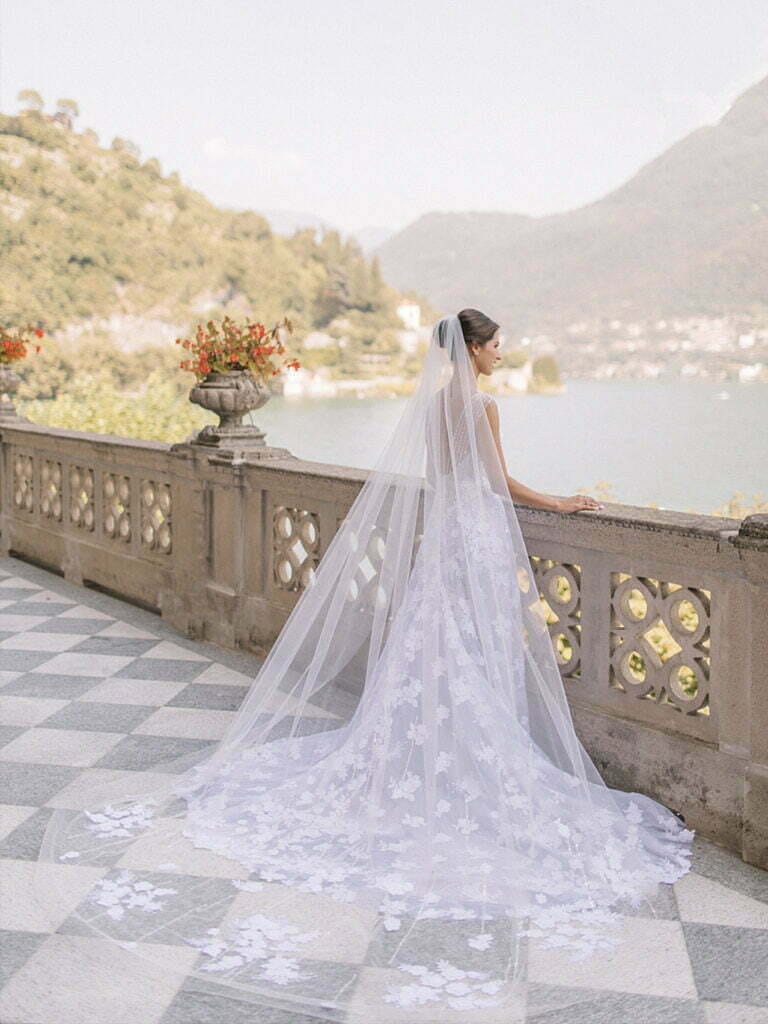 Our veil detailing stops where the train begins, creating a flowing illusion of seamlessness. We incorporate different types of lace patterns and shimmering elements that draw all eyes to you. Our veils can be customized with personalized detailing or blushers.
A Mira Zwillinger veil to match a Mira Zwillinger dress: the perfect match of tradition and style.
*Prices vary according to the length of the veil and the detailing; available at select partner stores.