About
Our signature
Custom Made to measure gowns
that are fit to perfection.
Our Passion
Unique and original handmade details.


Our Goal
Luxury gowns that are delicate both in design,
and the way they feel when worn.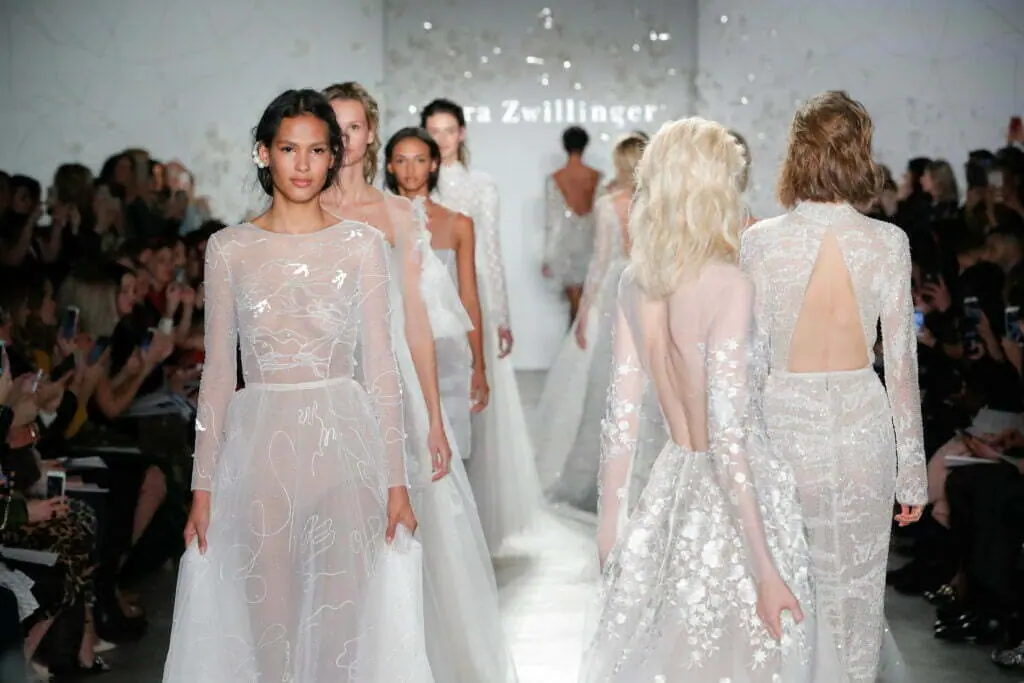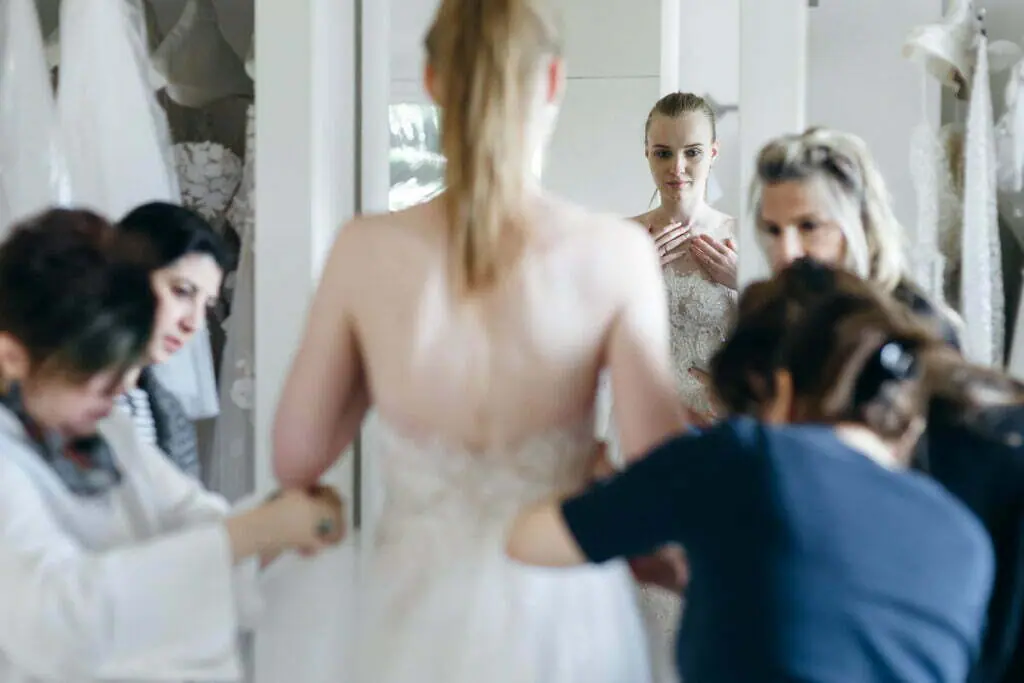 Studio Mira Zwillinger
Mira Zwillinger is a luxury brand led by mother-daughter fashion designers Mira and Lihi Zwillinger. As one of the leading couture houses in Tel Aviv, the brand focuses on the craft of creating made-to-measure gowns with a sophisticated point of view.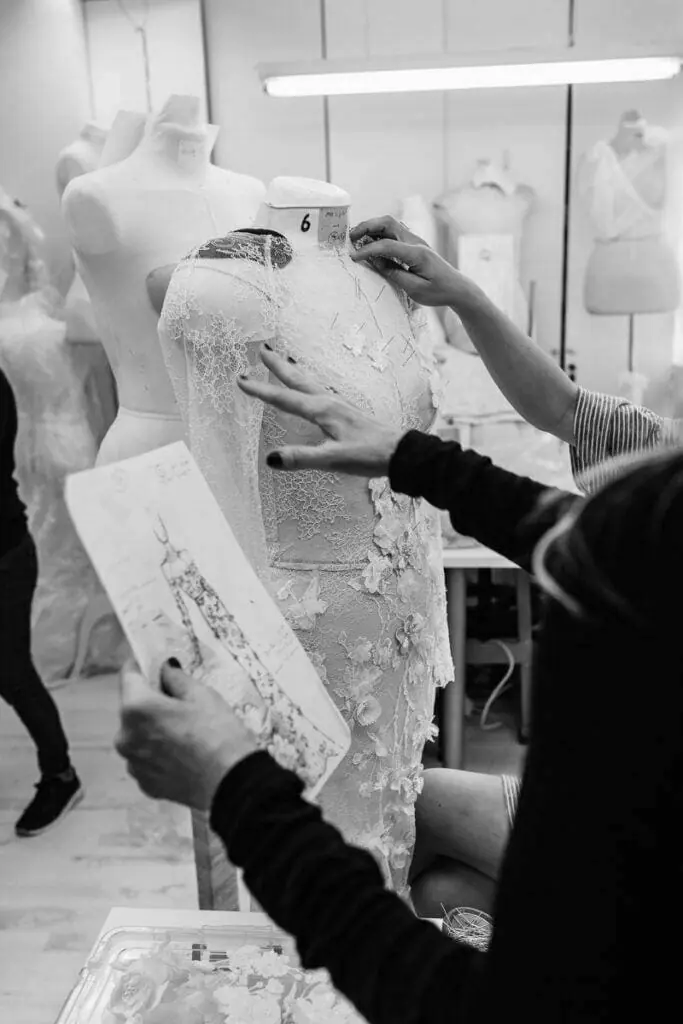 Mira Zwillinger's signature style embodies detailed intricacy and assertive femininity along with an elegant aesthetic. The Mira Zwillinger couture atelier has developed a unique technique that enables the brand to create a gown that is custom fitted, even without physically meeting the bride.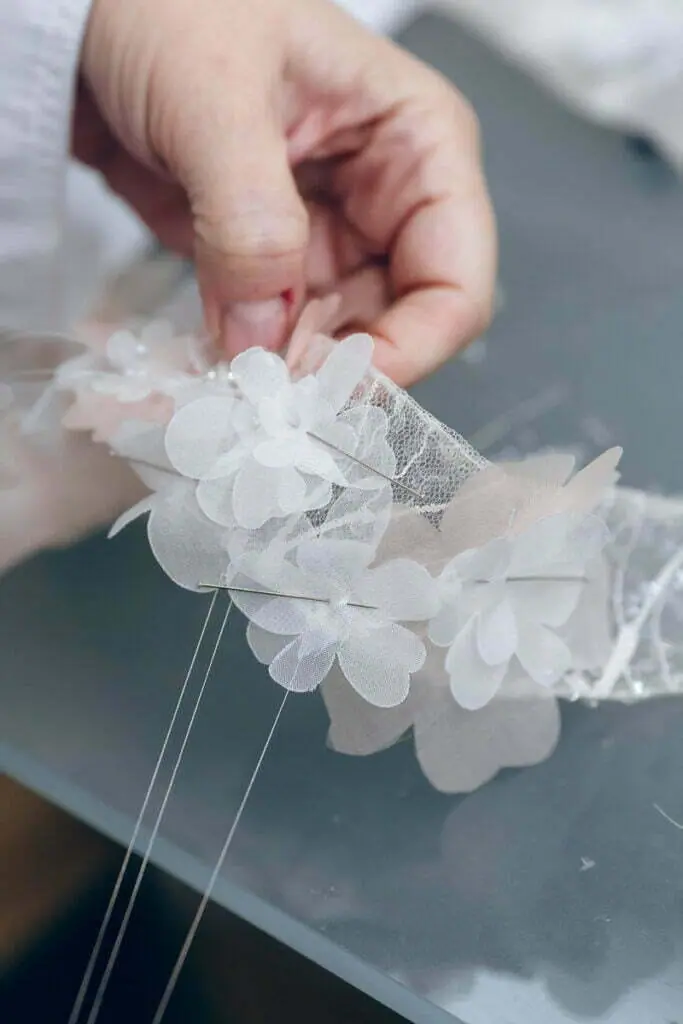 We never settle for anything less than perfect, so each couture, made-to-measure gown is brought to life meticulously through a detailed process that involves hand-carving a mannequin according to the bride's measurements.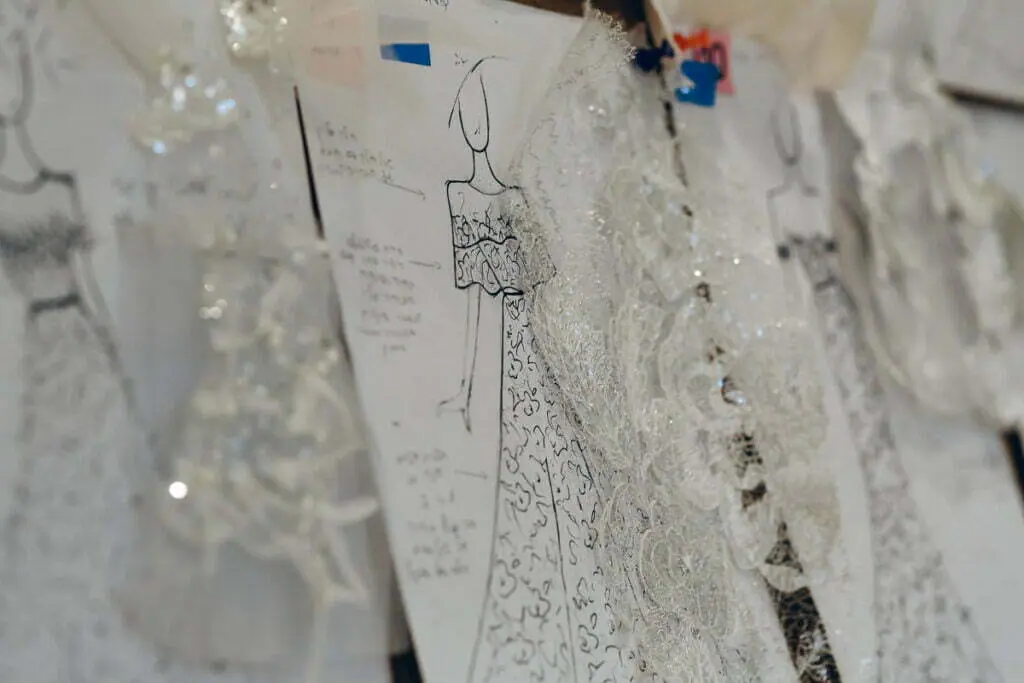 The brand is driven by the passion to infuse contemporary silhouettes with ethereal detailing, handmade embroidery, beading, and extraordinary textures that are handcrafted from scratch.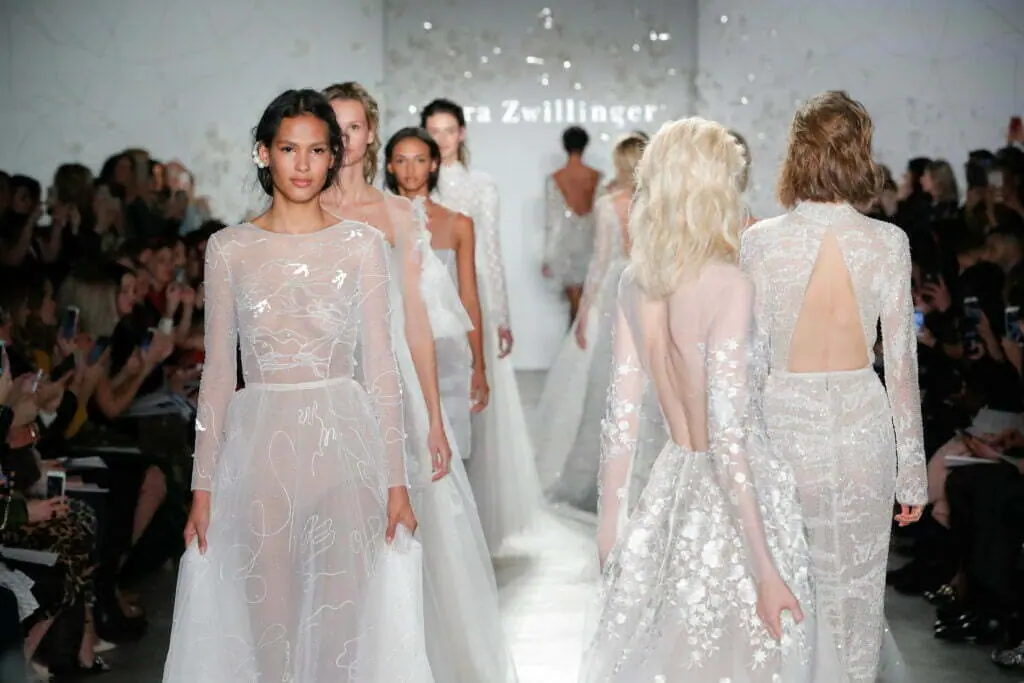 Each gown in our collection tells a story of a timeless fairytale, leaving behind an aura of dazzle, sophistication, and sensuality. Mira Zwillinger bridal collections are available at high-end boutiques and department stores worldwide.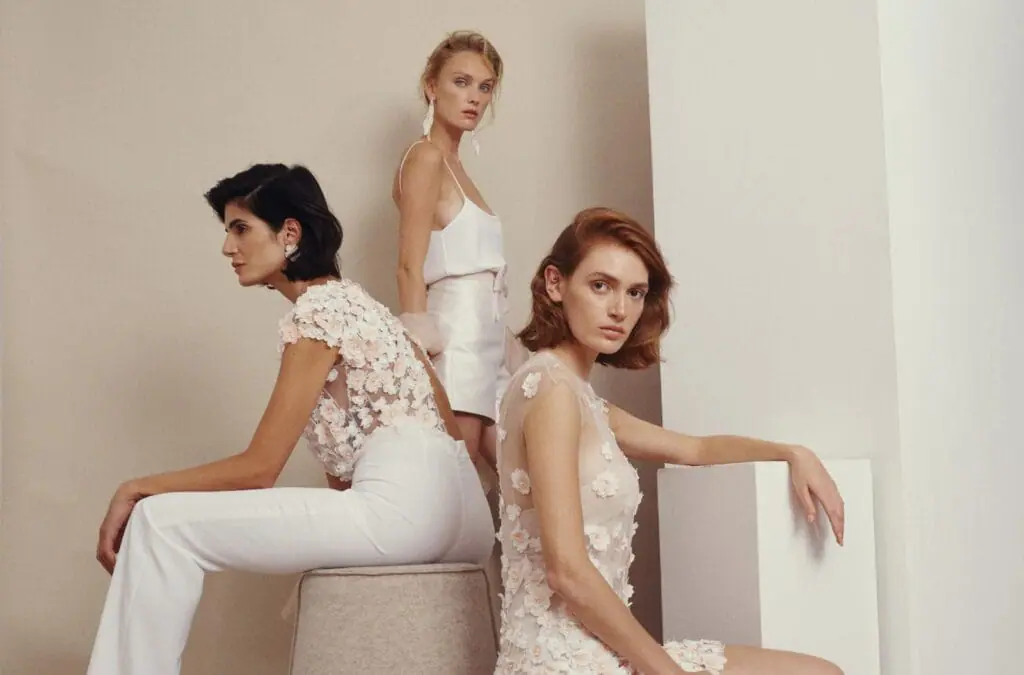 Zwillinger's
"We are excited to offer brides fresh, unique pieces and accessories for the special moments and events surrounding their wedding. Zwillinger's is designed to effortlessly dress every bride from their rehearsal dinner to their bridal shower, and beyond", said Mira and Lihi Zwillinger. Named Zwillinger's, in recognition of the mother-daughter duo's shared creative vision and collaboration to complement the full suite of bridal attire. The capsule line will have a limited run of each style and will drop new capsules periodically following the initial launch, catering to the need for each bride to feel unique in her own way. The line is crafted entirely in the Mira Zwillinger atelier in Tel Aviv.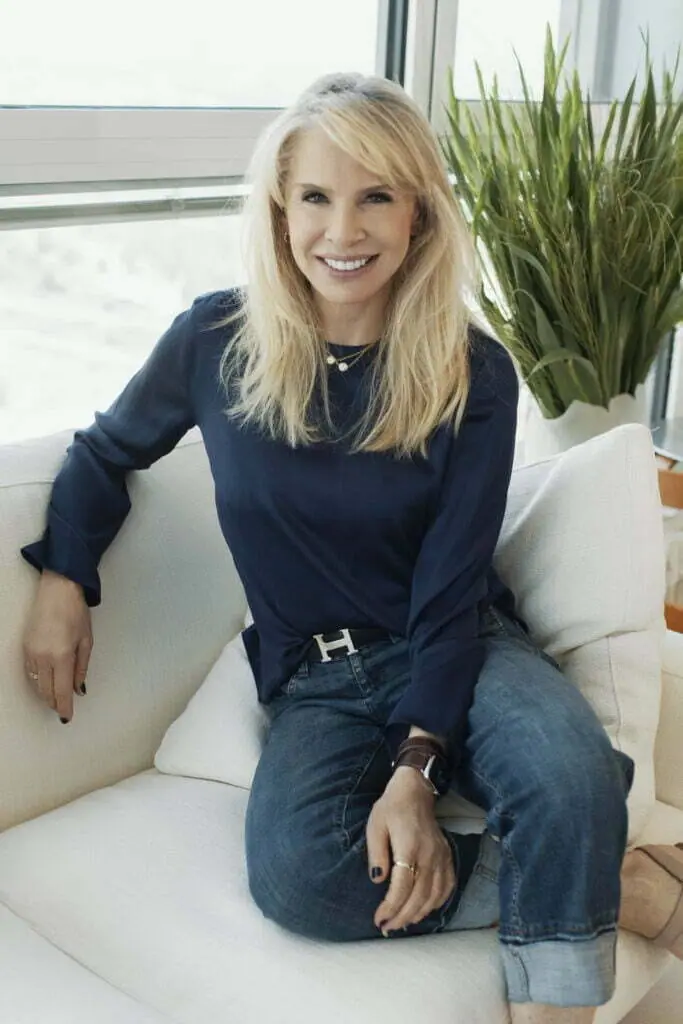 With a passion for fashion from a young age, Mira Zwillinger has been designing and sewing her own clothing ever since she was a young girl. Her one-off aestheticism has always been a shimmer in a bland world, and in 1992 she realized her dream and opened an exclusive couture atelier. Her uncompromising quality and unrivaled creativity had made its mark, and word spread to the most exclusive clientele.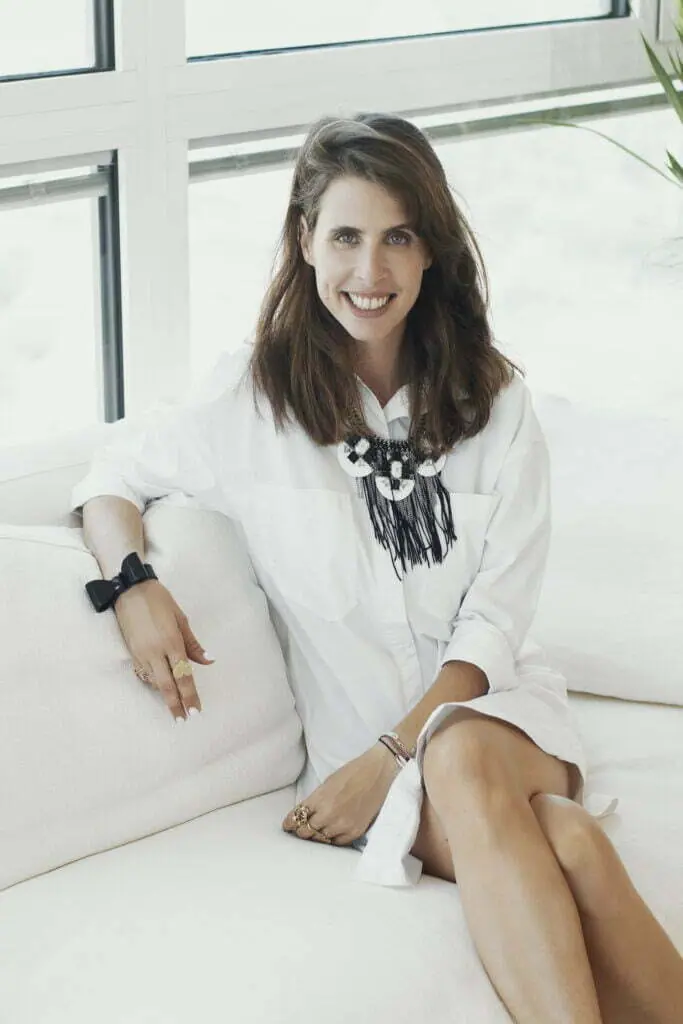 Her mother's daughter, Lihi grew up surrounded by fashion. Even as a young girl, she travelled the world with her mother, picking and choosing fabrics and buttons. Lihi studied fashion design at Shenkar, and then naturally joined the atelier team. After her self-designed wedding dress became a local and international success, the mother-daughter duo decided to venture into the world of wedding apparel, bringing in their special brand of creativity and femininity.