We've dreamed about this for four years: creating a new brand that brings the craftsmanship and luxury of couture into the realm of ready-to-wear fashion.
Then came Covid and changed the world and the wedding industry. We couldn't let that bring us down. We took this reality and turned it into an opportunity – an opportunity to bring our dream to life.
Zwillinger's is the realization of this dream. Twenty four limited edition looks in our signature style, a collection of effortless elegance for all events surrounding the wedding: cocktail dresses in French lace, tailored silk shorts and embellished tulle tops, and even a lace romper for all you non-traditional ladies out there…
We're excited to offer brides all over the world the opportunity to enjoy our designs not only on their wedding day, but in all their pre-wedding events.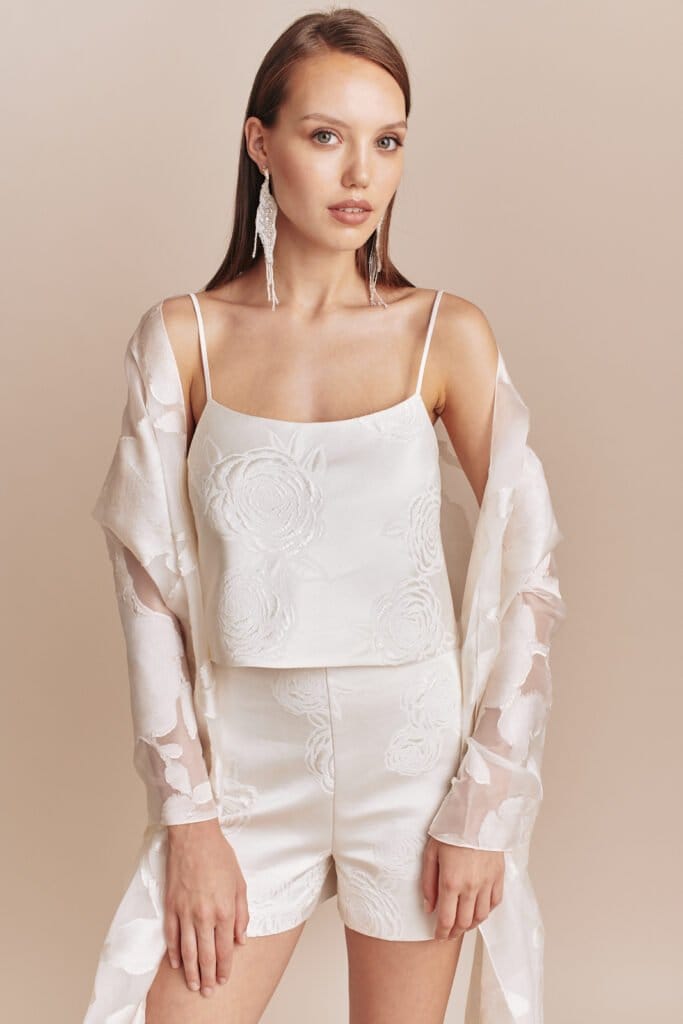 Join the exclusive world of Mira Zwillinger and explore our new limited edition line – Zwillinger's by Mira Zwillinger.