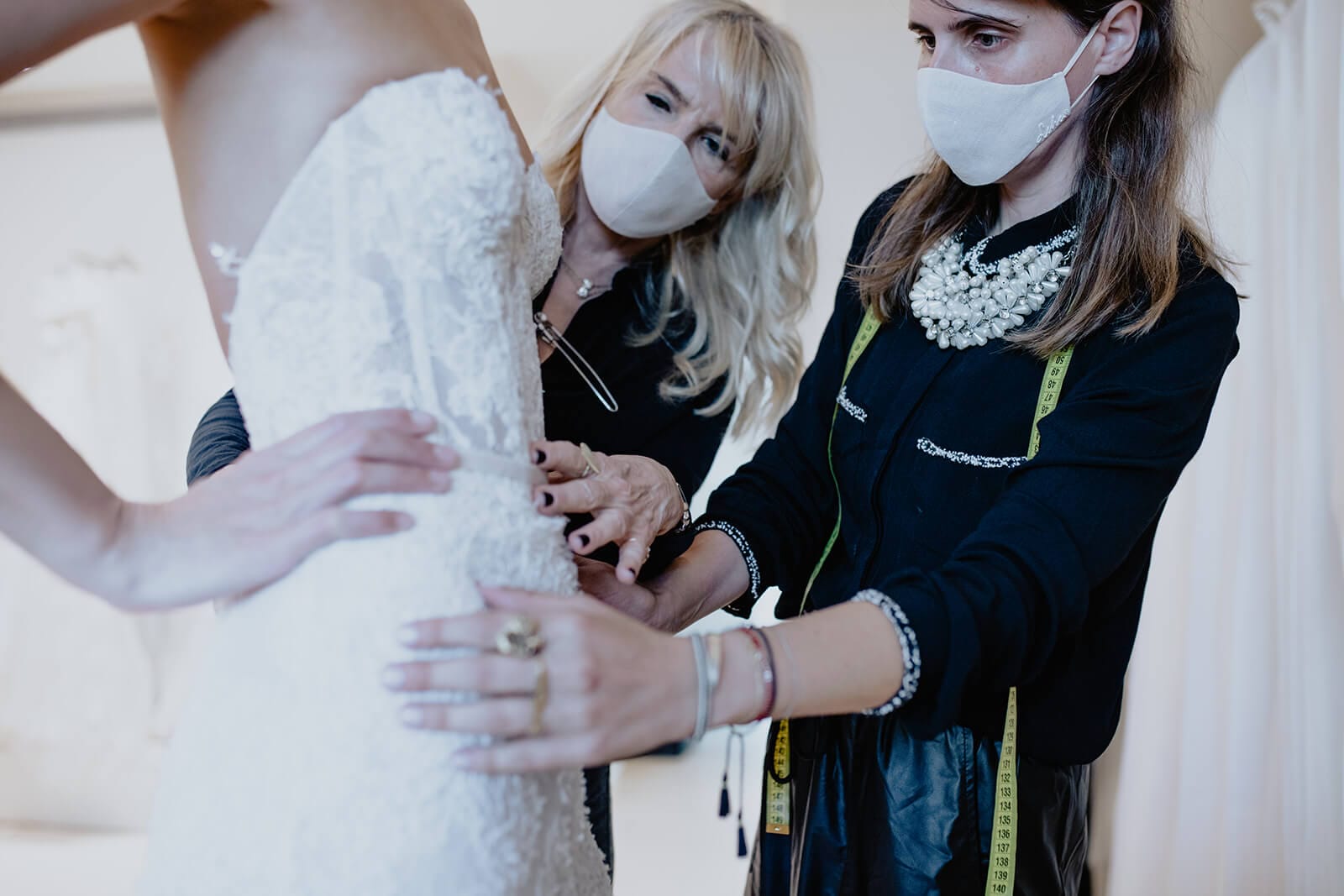 Art never stops, even during pandemic. Creating the new AW2021 collection was a special kind of challenge: not only did we have to stick to the high Mira Zwillinger standards, reimagining embroidery and lace – we also had to do it while wearing masks.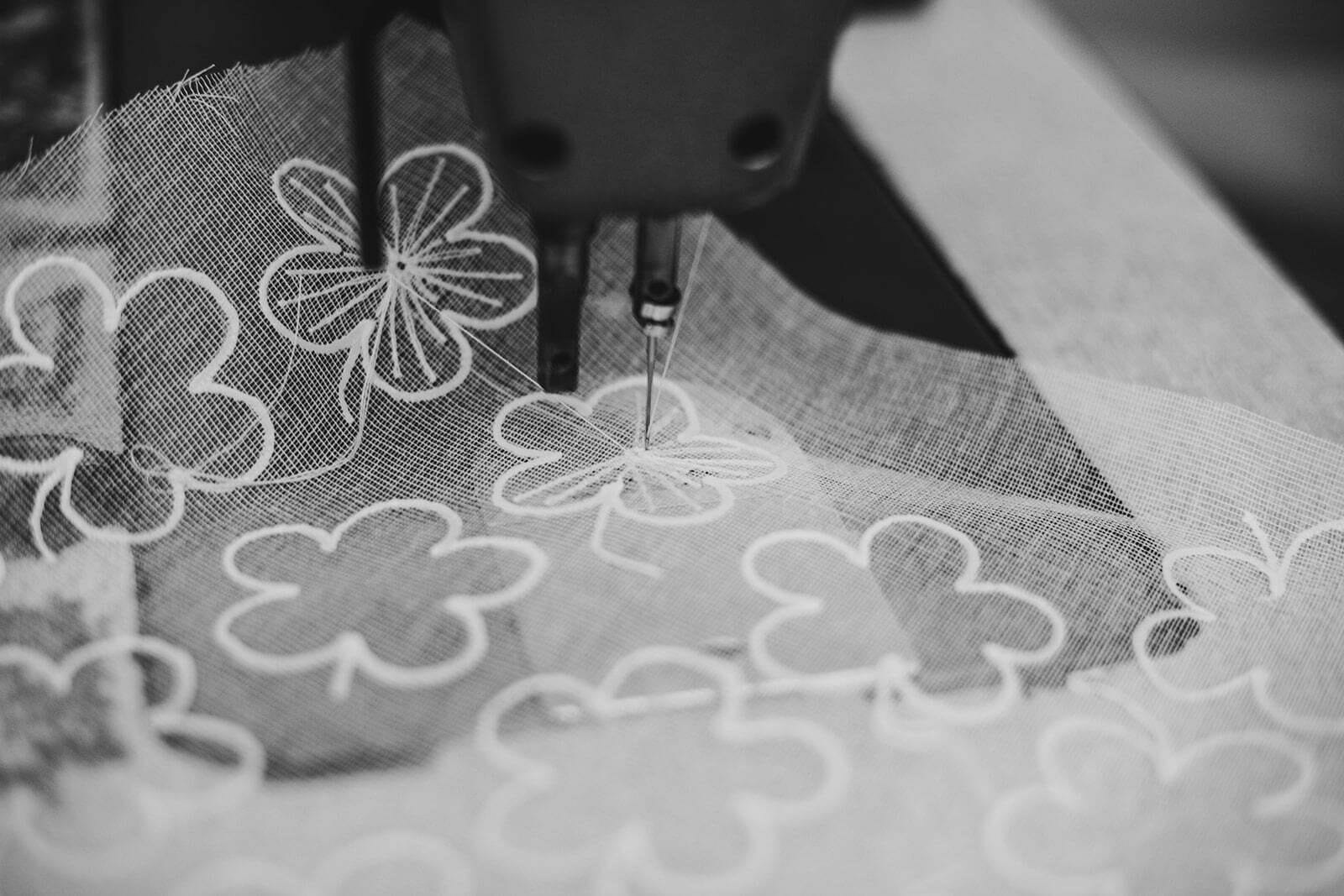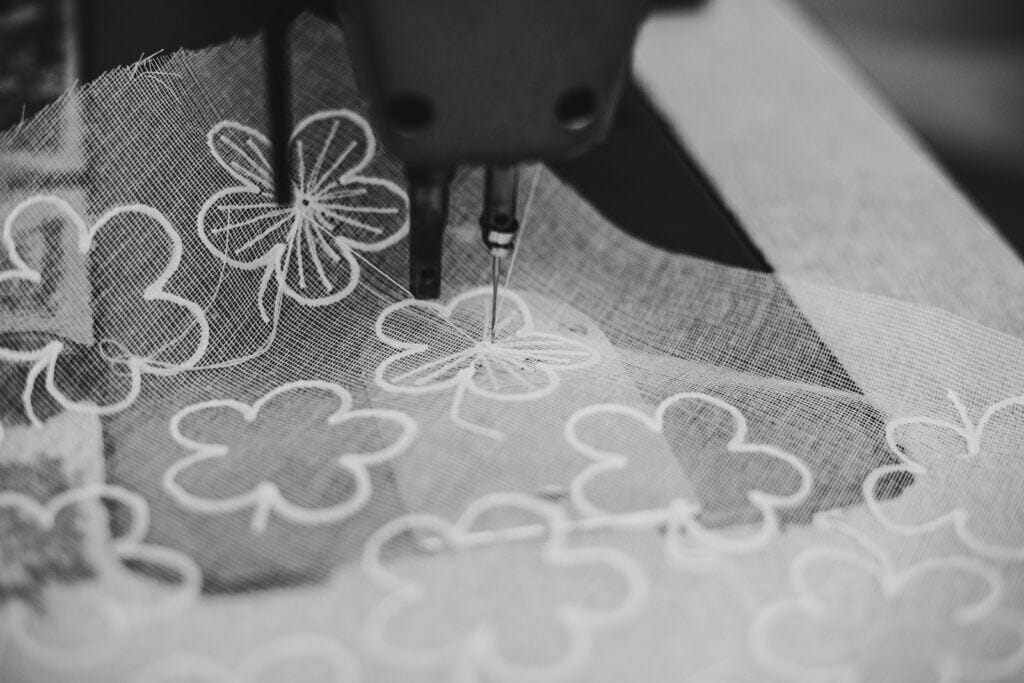 The pandemic actually inspired our work. Our yearning for the outdoors, for nature and life before Covid is emulated in the detailing adorning all of our newest creations: embroidered and three-dimensional leaves, flowers and abstract lines, flowing, cascading and dancing across delicate fabrics. Nature dominates this romantic collection.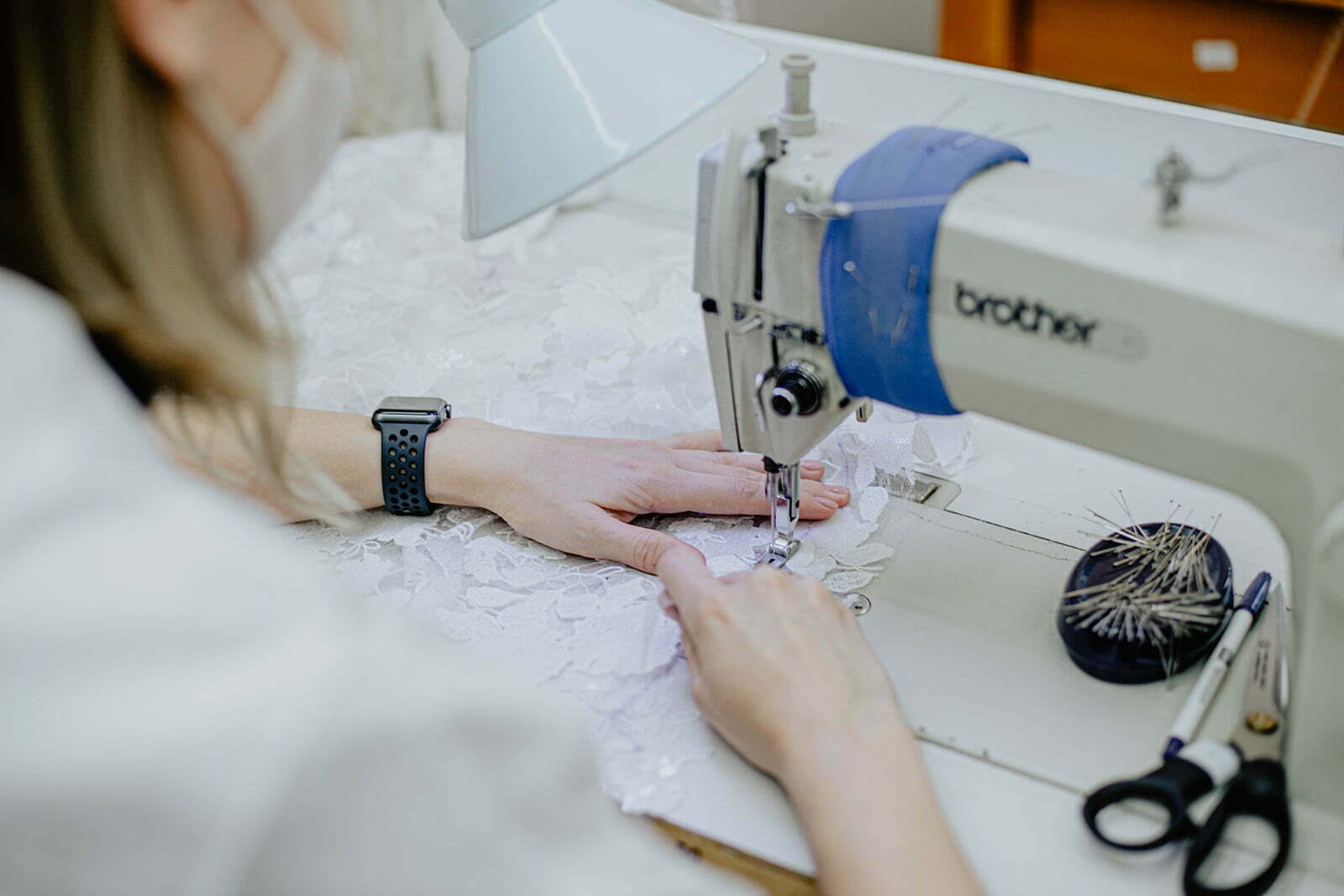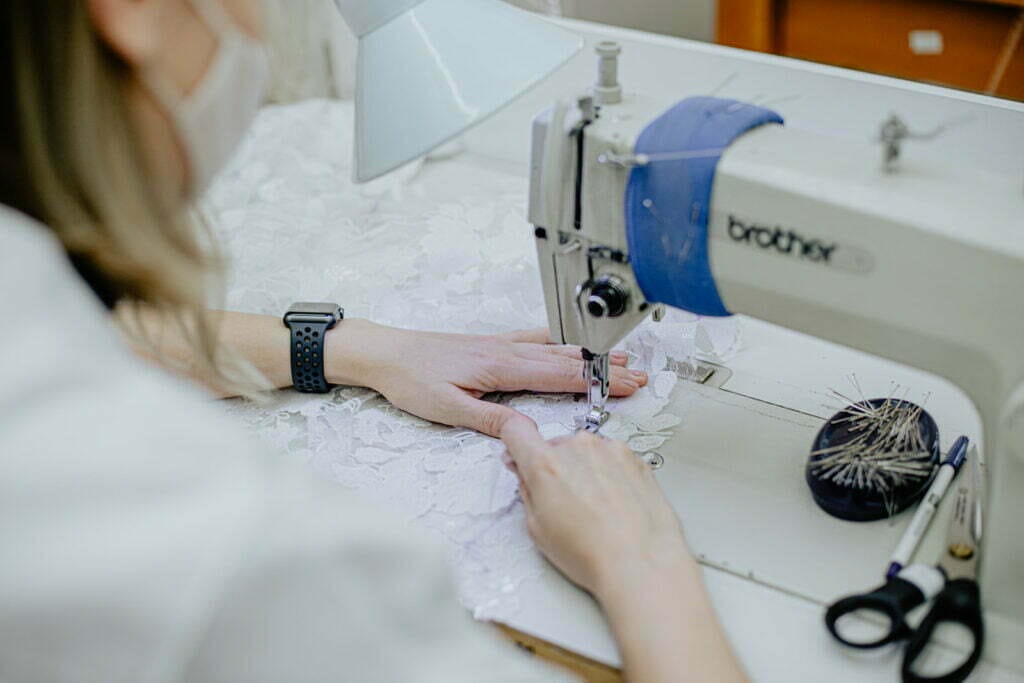 The pandemic has also taught us the value of fluidity when it comes to making plans. With ever-changing guidelines for social distancing, our brides had to replan and readjust their events. Our collection brings this idea to life with a variety of removable toppers for that versatile look, giving our brides different options to wear their favorite Mira dress on their special day.
It's not easy, keeping our distance inside the studio, but we make it work. Even during these trying times, we continue to lovingly create each and every piece ourselves, with the dedication and attention to detail that make our gowns shine – just like our brides.