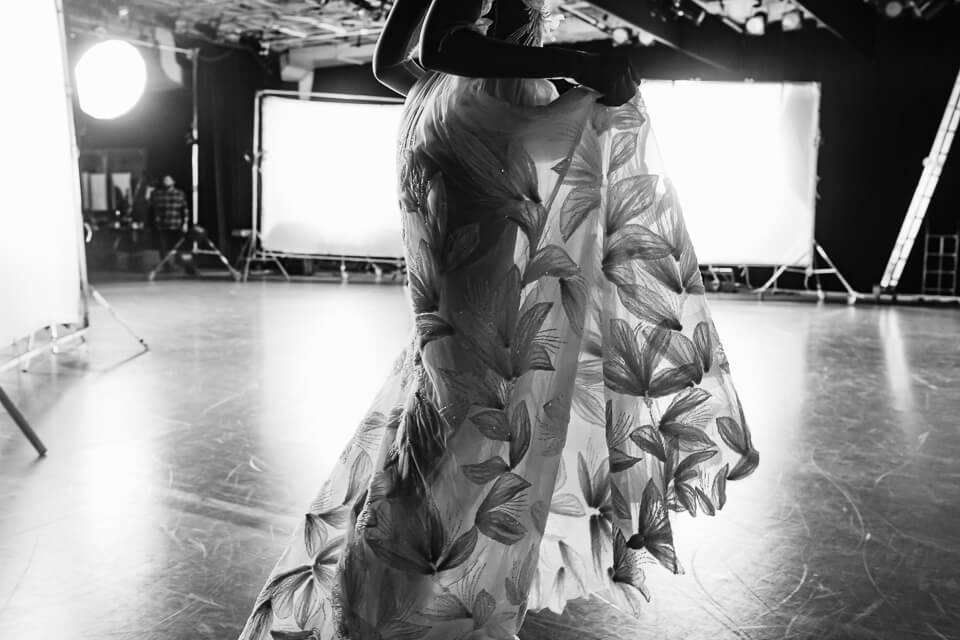 The pandemic spread a shockwave for everyone, everywhere. In the middle of creating a collection, we were frozen in our tracks and forced to re-strategize. What everyone thought would stretch only a short period became months and months of uncertainty. So, we rolled up our sleeves a little more and began thinking outside of the box. Despite the level of uncertainty, we were always sure of one thing; that our love for design would propel us forward by giving us strength and hope to get through these trying times.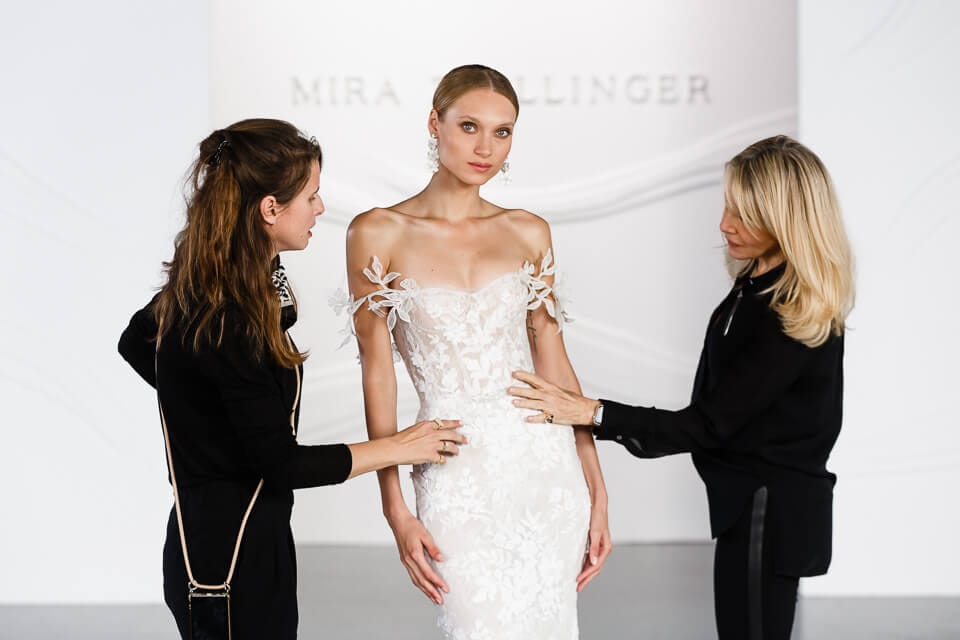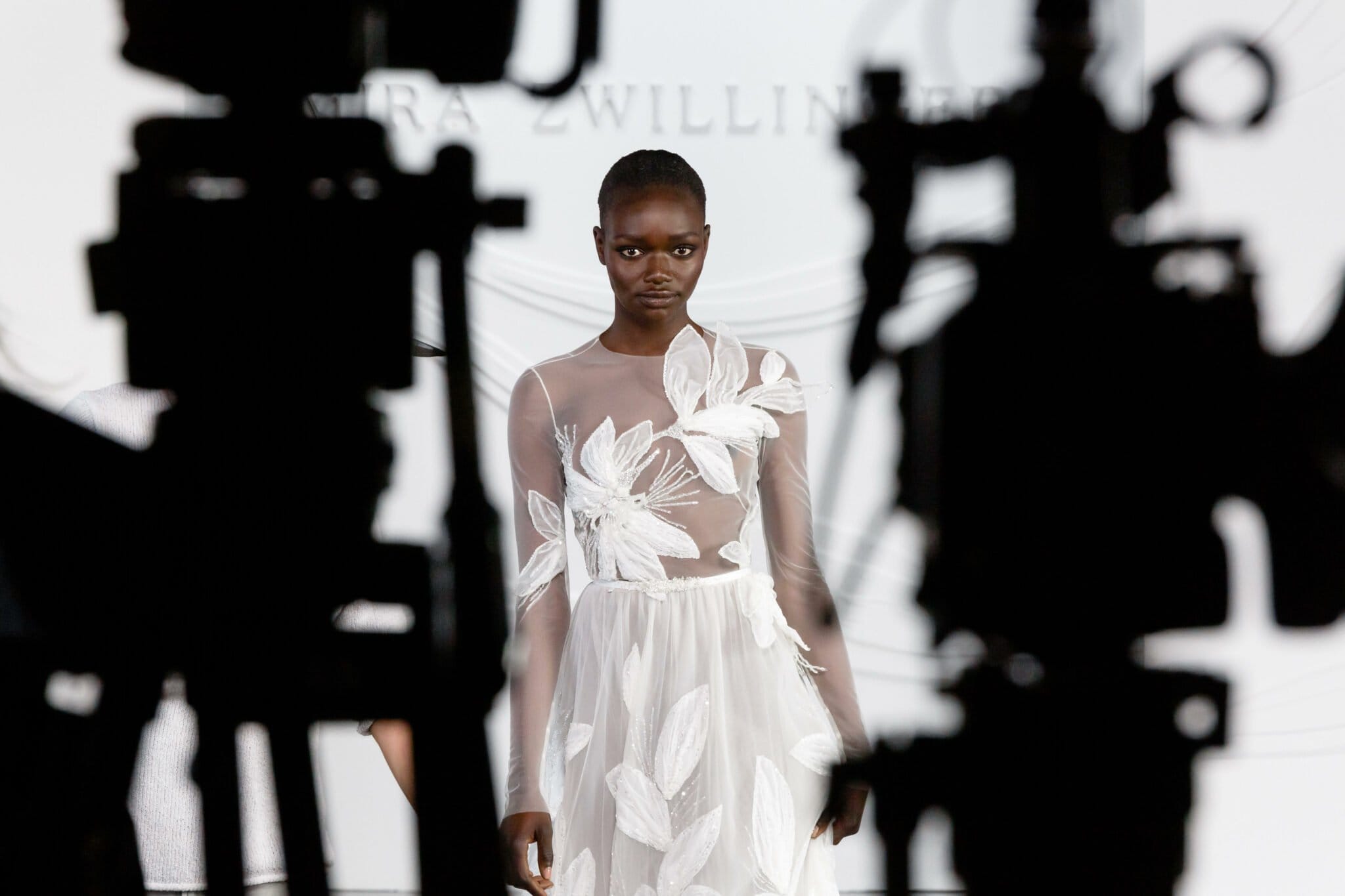 The team spent many weeks apart trying to connect from a distance. Slowly we started to cautiously reunite and create together again. New gowns from the collection started to take shape, and with every new design that transformed from concept to gown, our hearts grew more inspired to continue to create an epic and moving collection.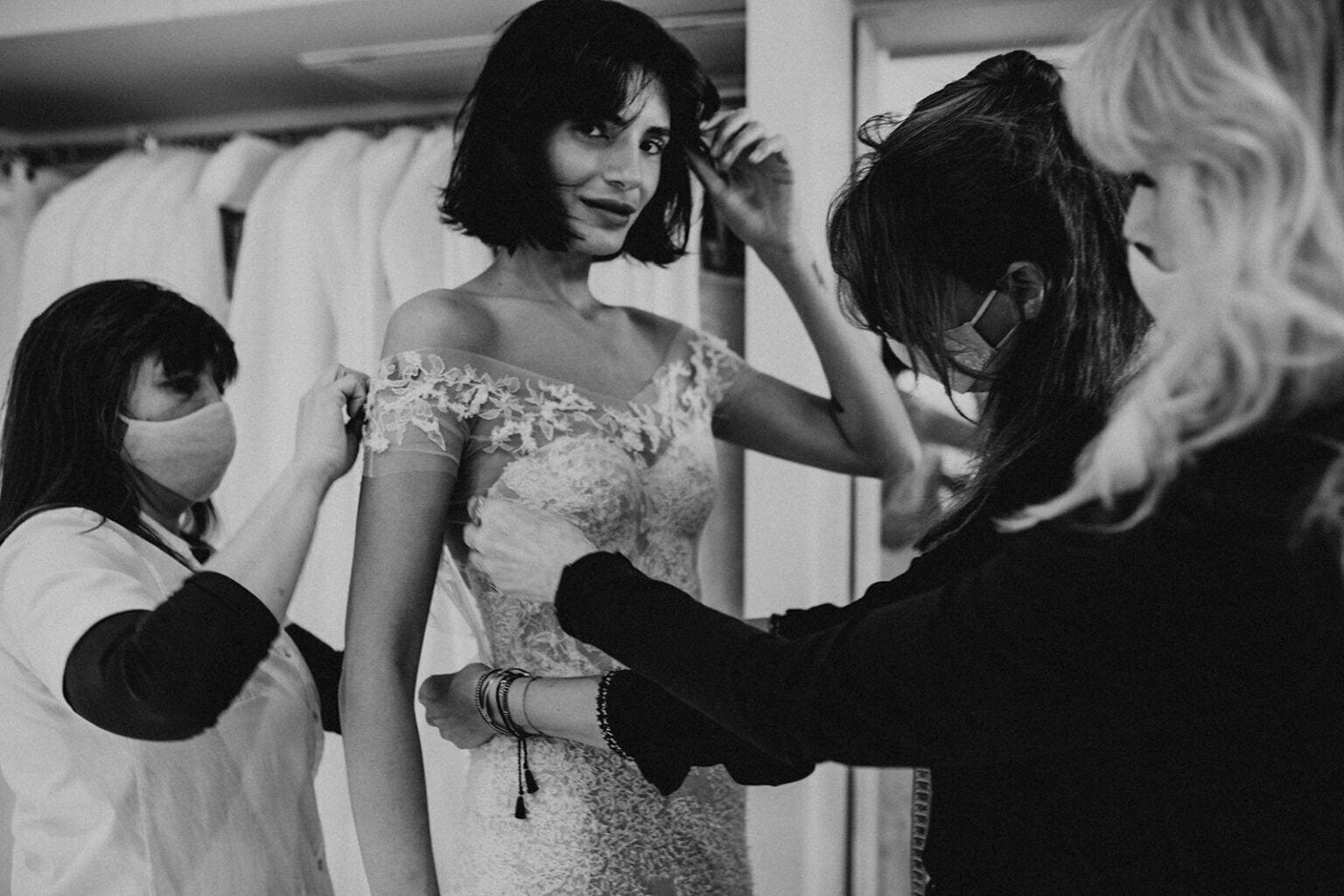 Staying safe was our priority. We were determined to take all necessary precautions while remaining unstoppable; masks, social distancing, and a more concentrated team. We were committed to rise above the challenges and create a breathtaking collection that extends beyond conventional boundaries.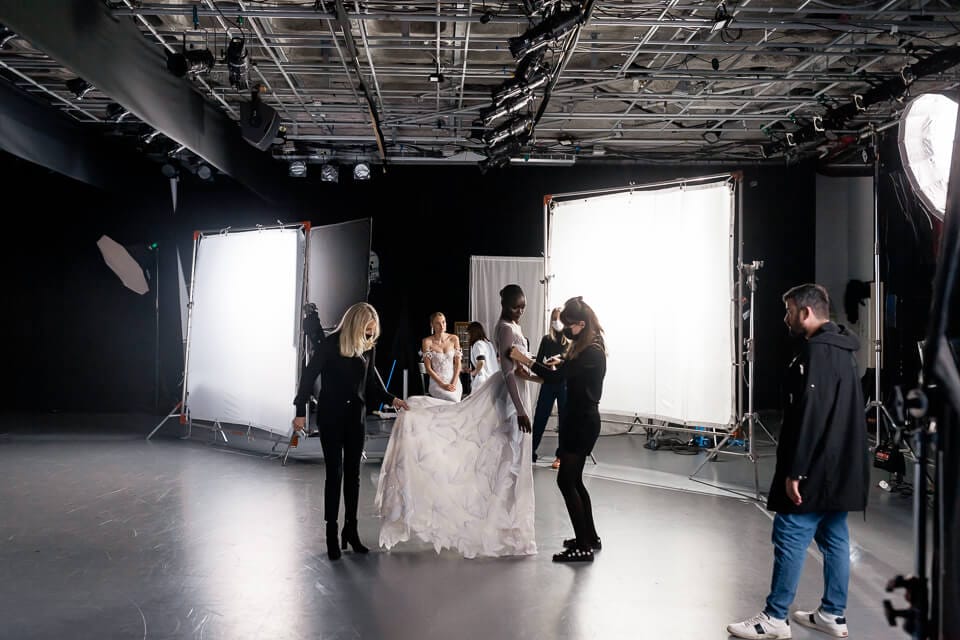 From uncertainty emerged gratitude. Covid reminded us to search for new ways to become brighter and more inspired. With this approach in mind, a collection of transformative accessories transpired as an extension of our bridal collections.
We created wearable art in the form of detachable over garments and ornate jewelry that can be worn in various ways. Taking details from our couture gowns to create hand crafted couture accessories and jewlery for the ultimate bridal look brought on renewal, rebirth, and miraculous energy of a post-pandemic world.
To See the full SS22 couture collection click here.

To try on our SS22 couture collection and to see all the unique details from up close book an appointment to one of our upcoming worldwide Trunk Shows.
To purchase our hand crafted Jewelery enter our Zwillinger's online shop.