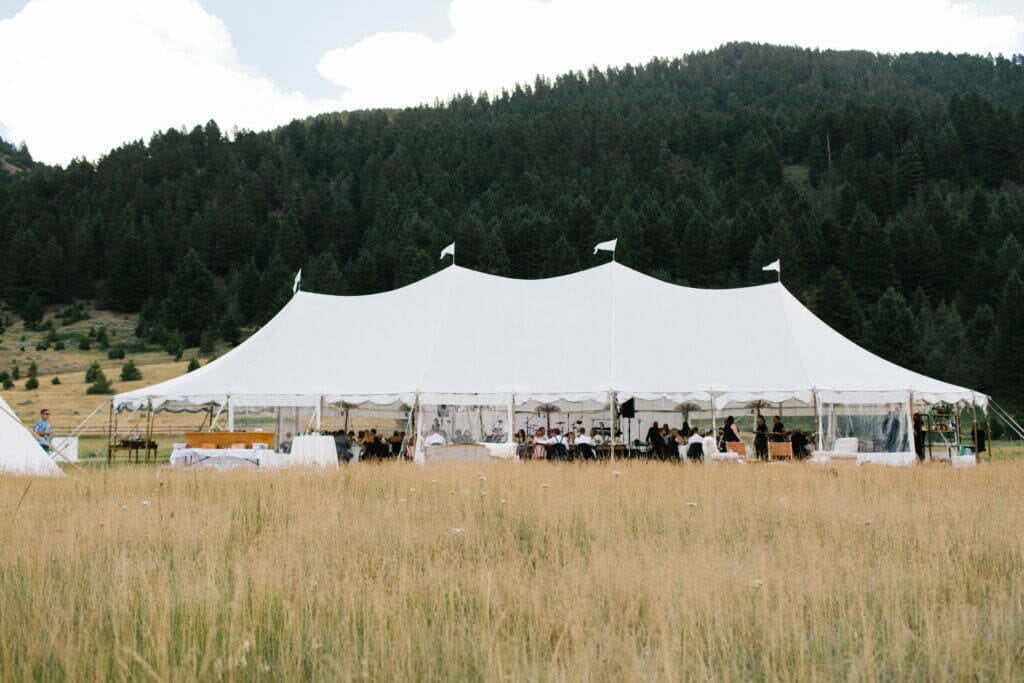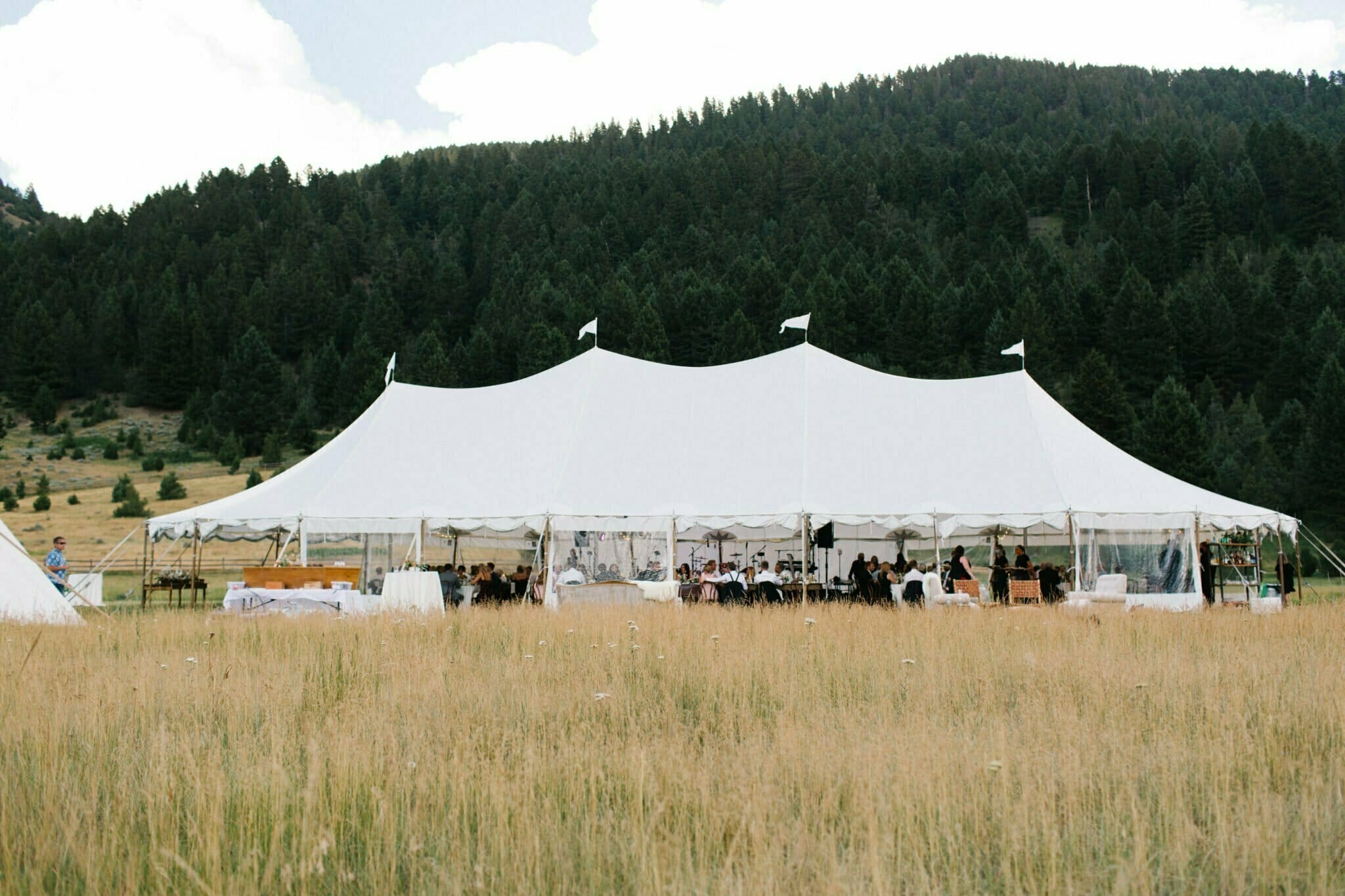 Keep it small, keep it airy. That's how you make wedding dreams come true in a reality gone askew. Brinley's wedding is a picture-perfect example of how to do it in style.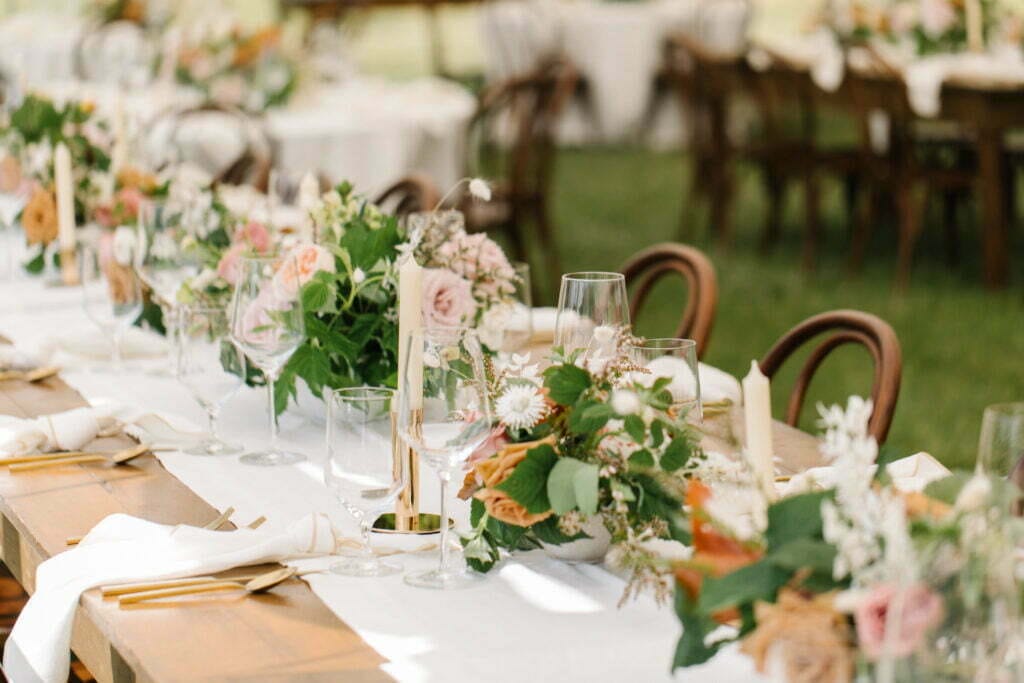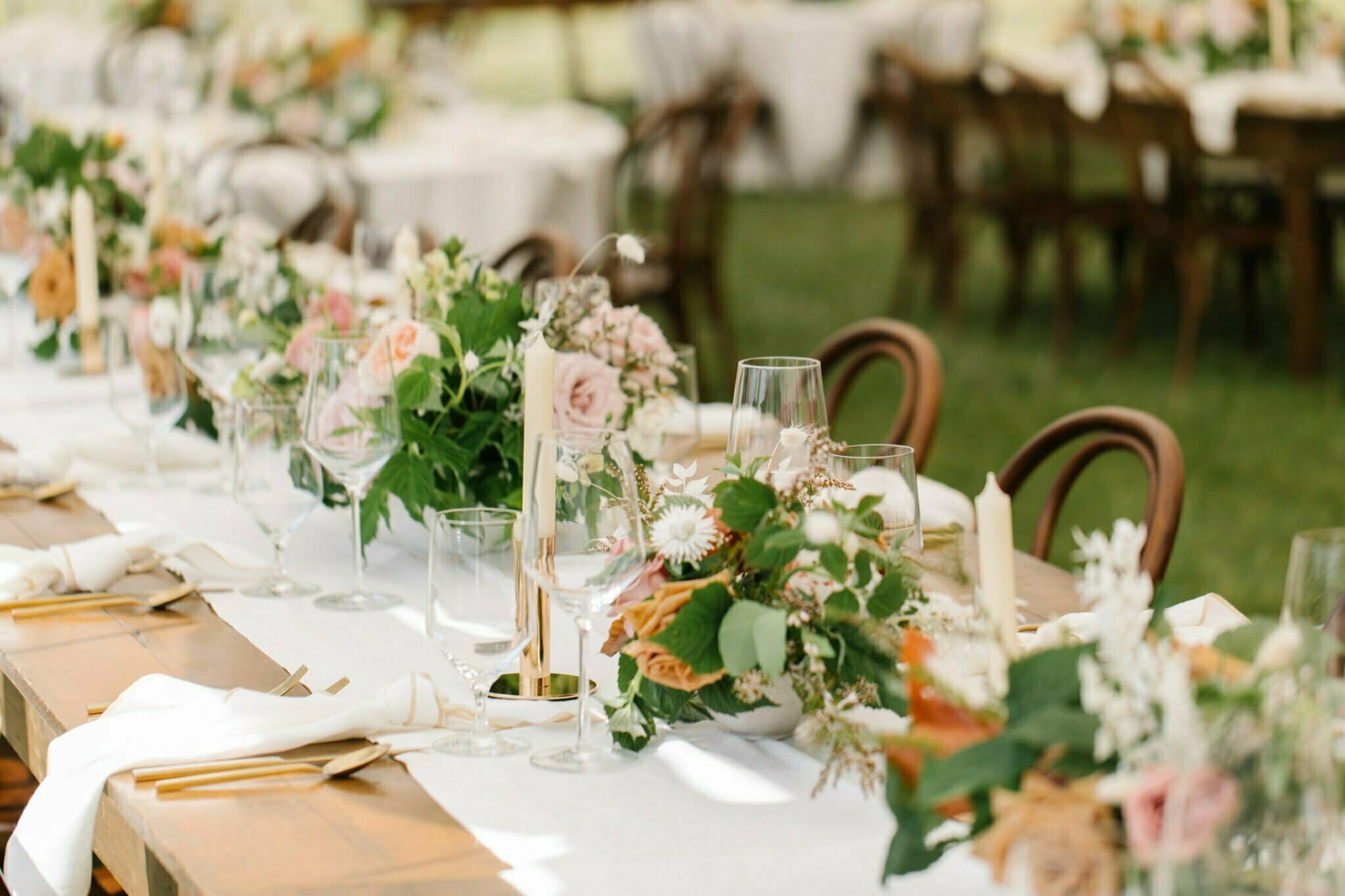 Brinley and Trey were married on July 26 at Gallatin Gateway, Montana. The cascading leaves of Brinley's Chaz gown seemed to have set the tone for the outdoor wedding and tent reception, an elegant solution to the constraints of 2020 weddings.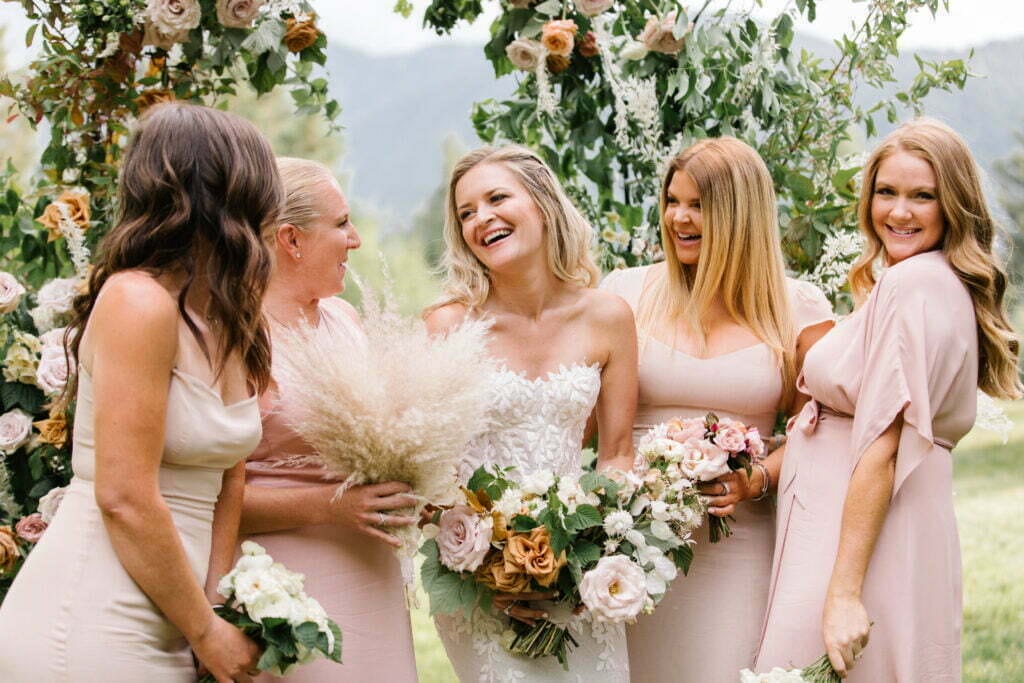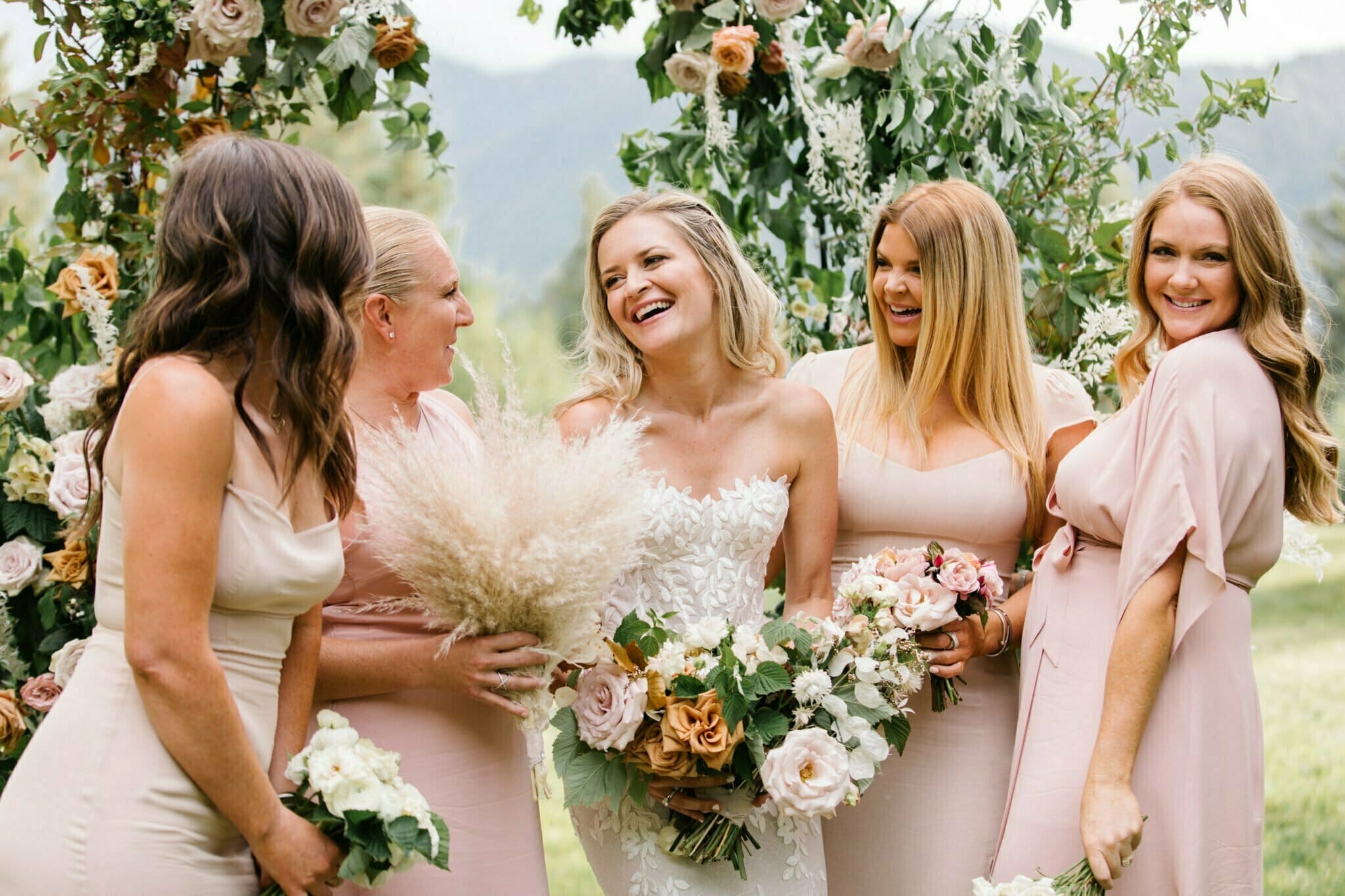 "You made me feel like the most beautiful bride ever!" Brinley texted us, along with a few tips for future brides facing the same obstacles.
1. Capsules: We had six people per table, all of whom had travelled from the same place or were family members
2. Social distancing: We provided red wristbands for those that wanted to socially distance and didn't want to have to explain to each guest to keep their distance.
3. Sanitizers: We had hand sanitizers at every table and bar.
4. Priority seating: We sat those at higher risk at the outskirts of the tent.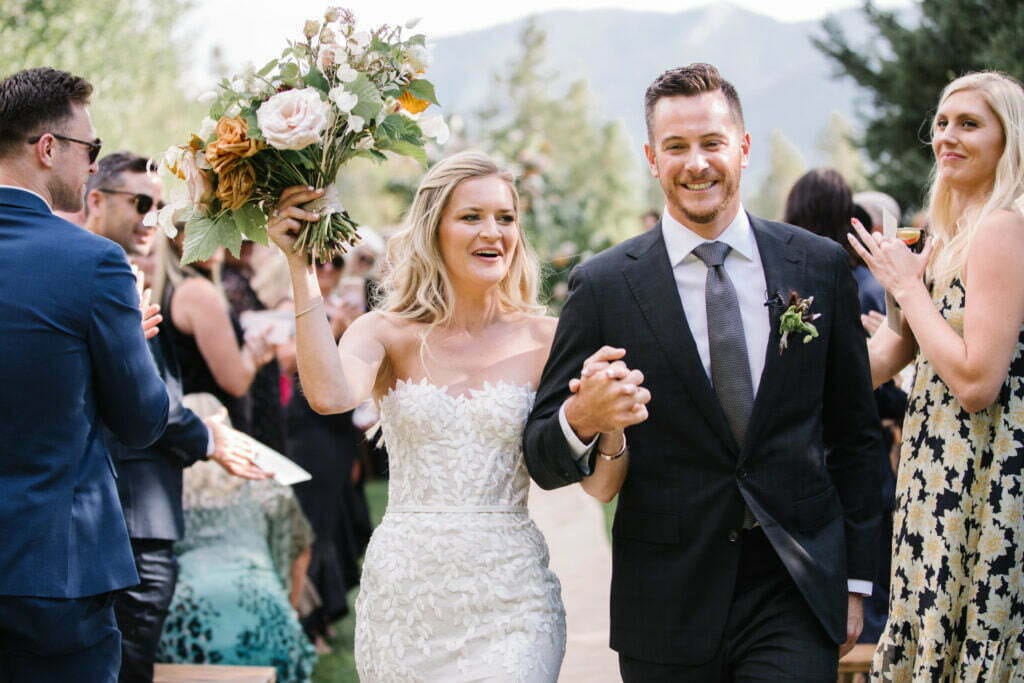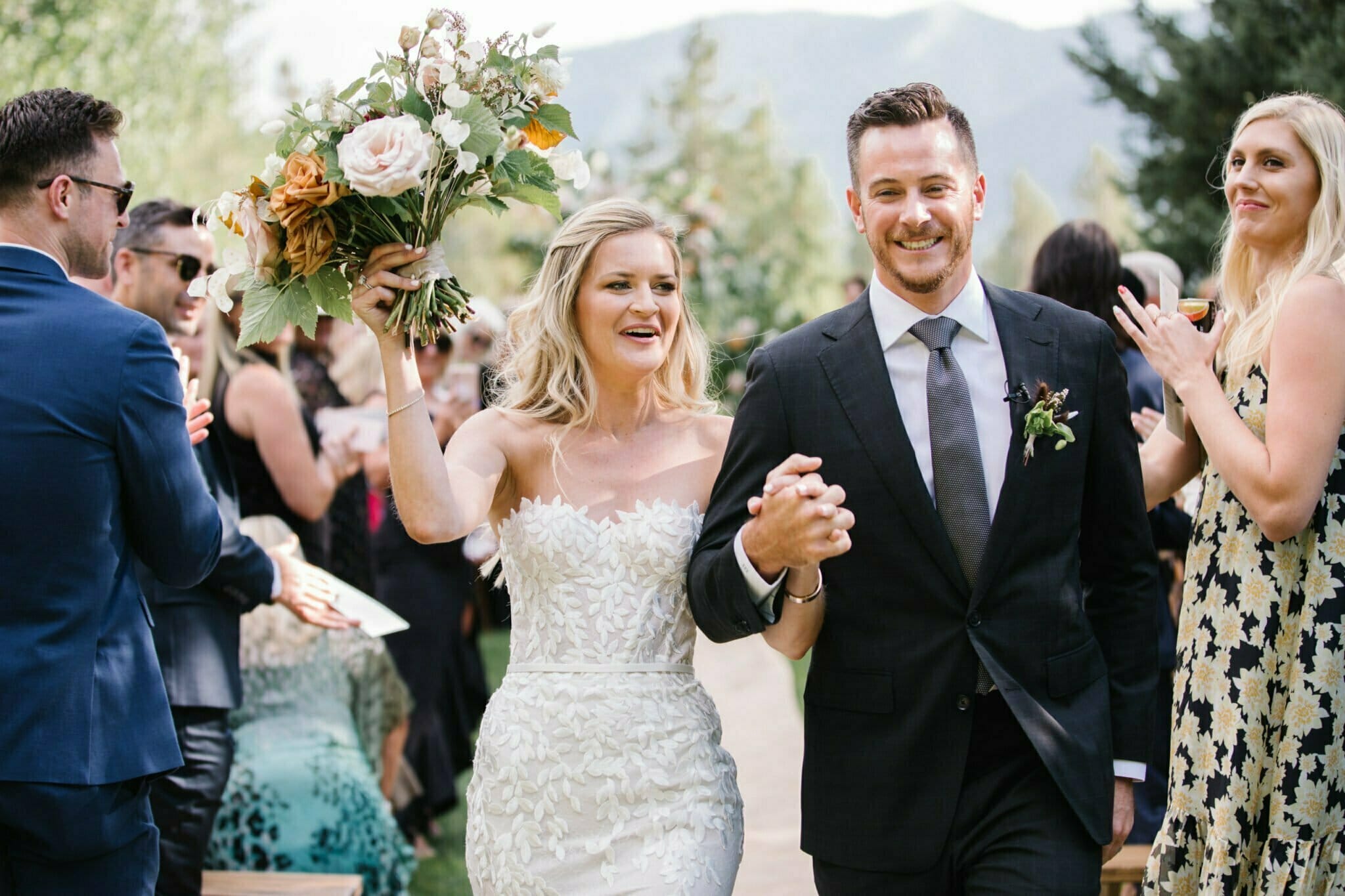 "We didn't want to wait!" said a glowing Brinley, "we also just said, don't come if you're really worried and didn't take it personally." What is meant to happen should happen so with a little creativity, openness and determination, magical wedding are still something that all brides-to-be can continue to dream of.