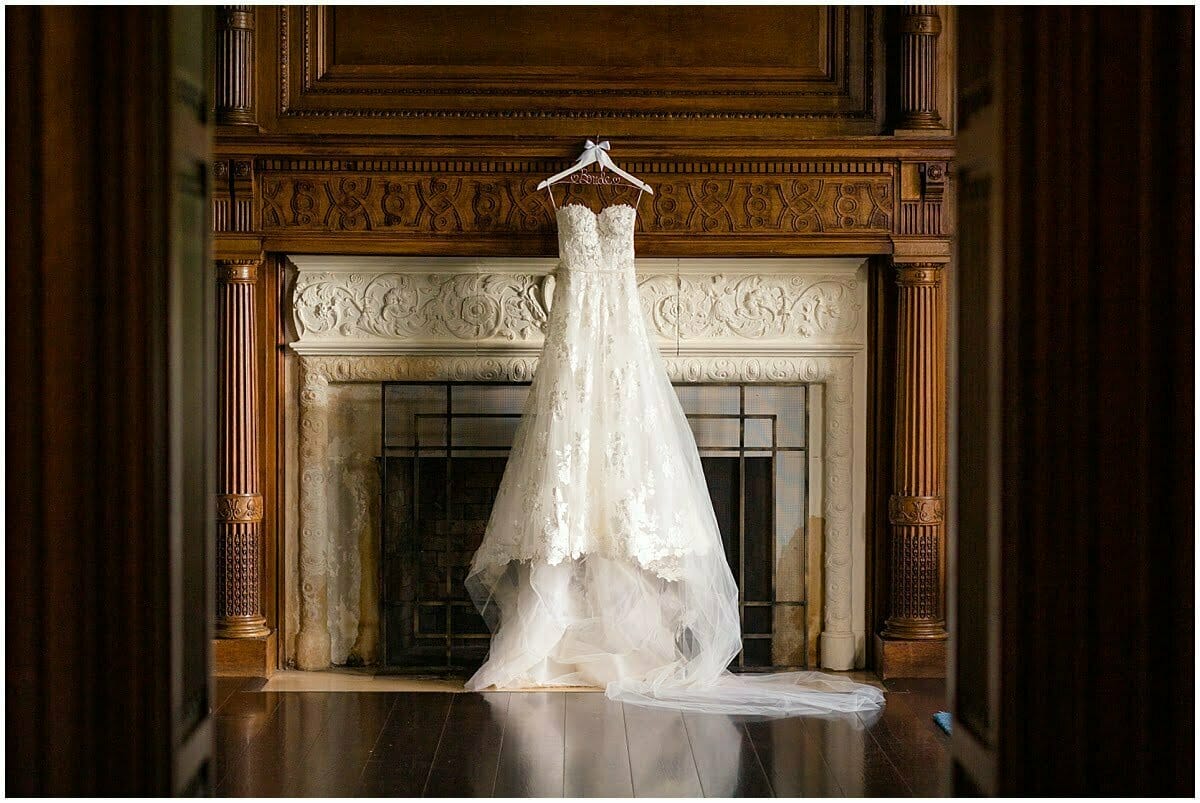 Danica's Messa gown seemed to have been taken directly from the wardrobe of this magical mansion– a strapless beauty with delicate embroidered flowers that matched the bride's colorful bouquet.
The classic and timeless nature of the gown was perfect for the picturesque surroundings of this historic estate.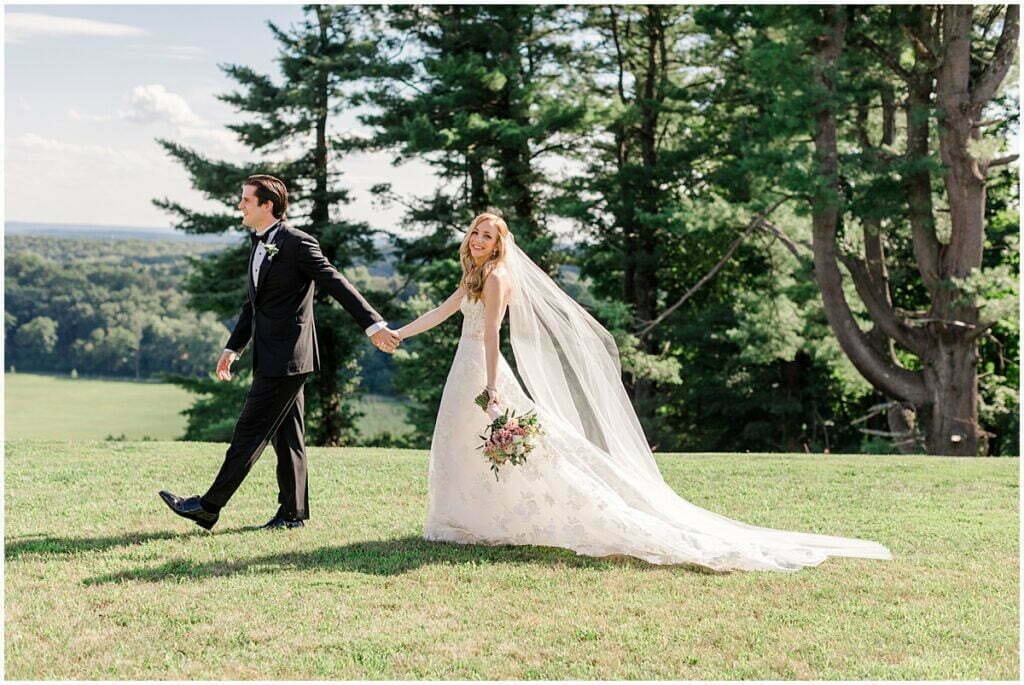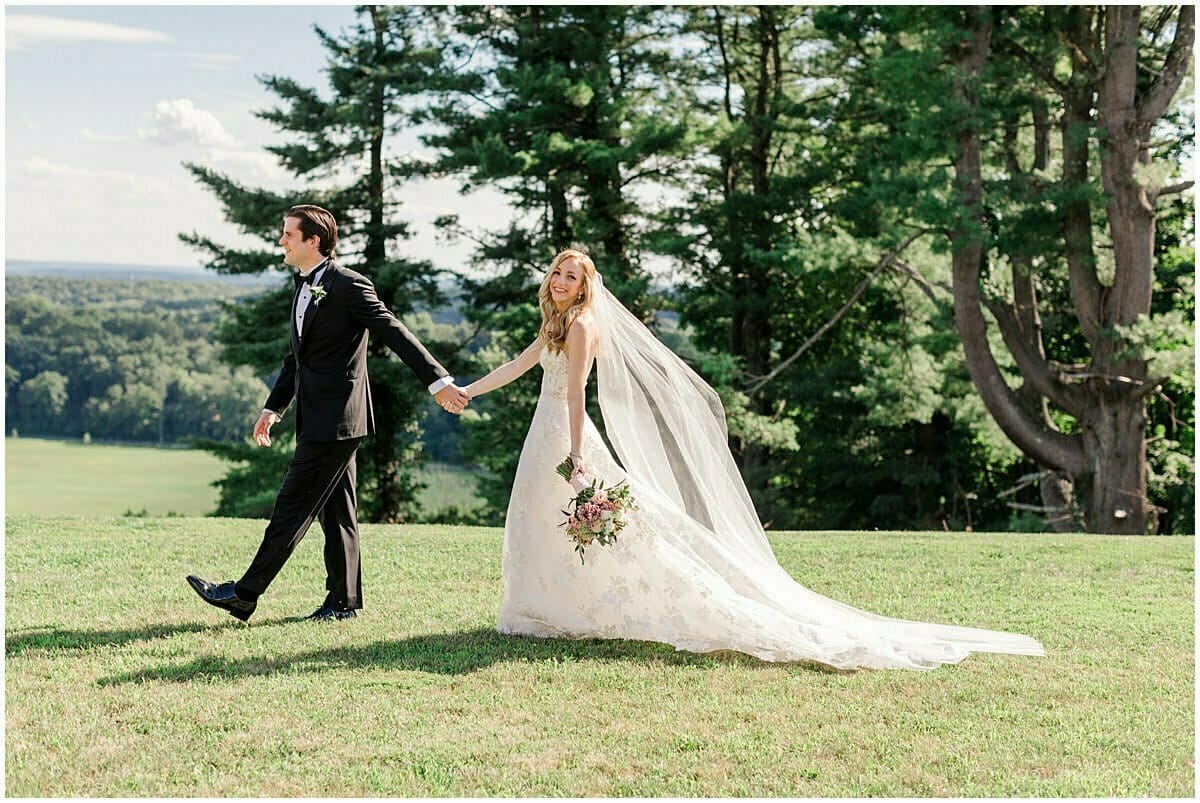 Originally planned as a wedding filled with 200 guests became an intimate 35 guest event due to Covid. Nonetheless, this micro wedding felt just as grand.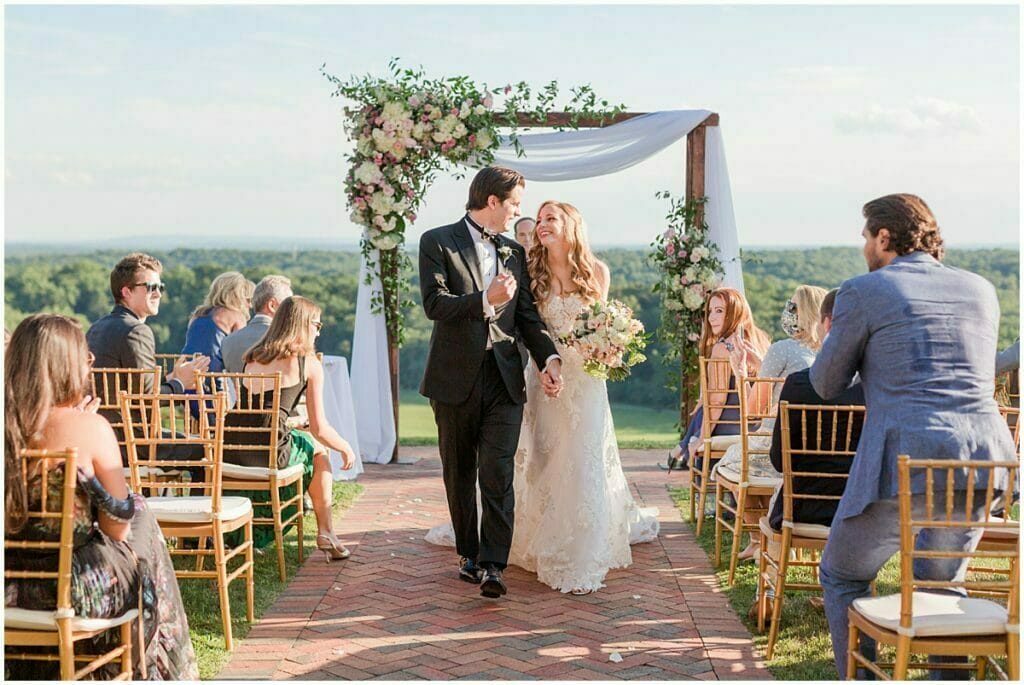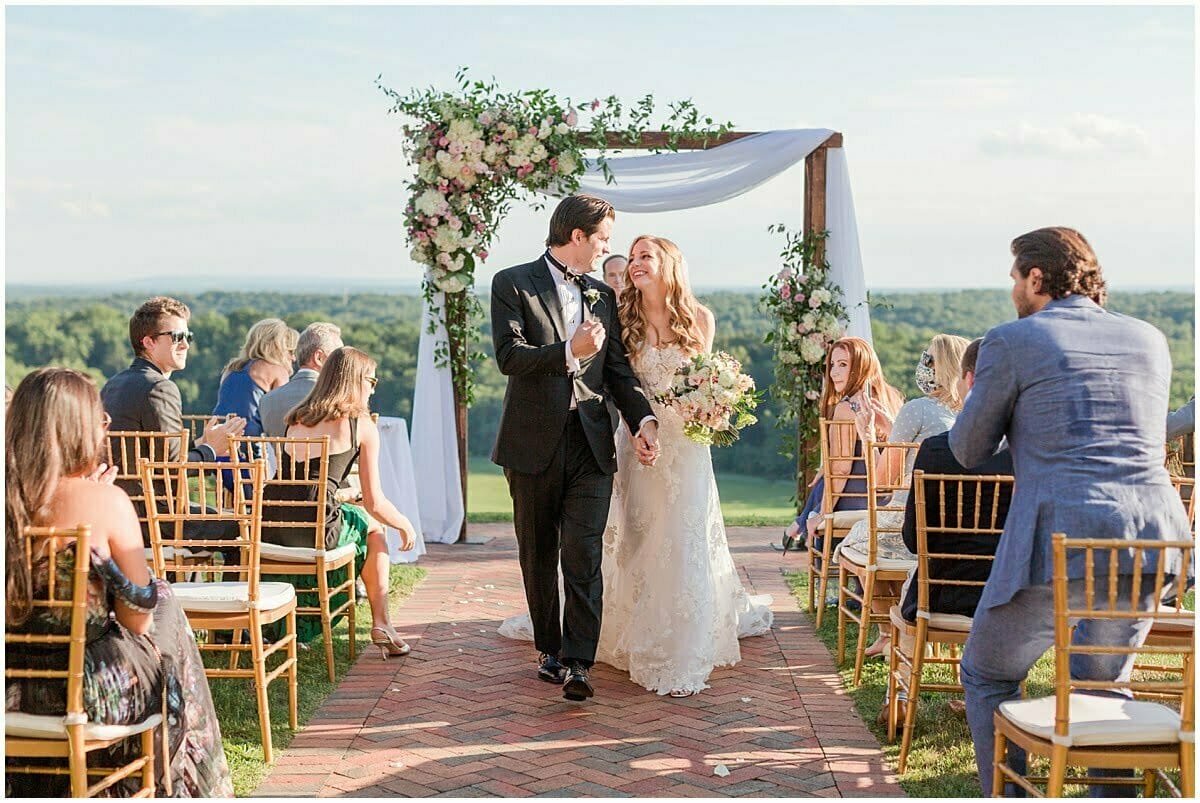 So many beautiful details had to come together to make this dreamy wedding happen. An exquisite mansion along with a garden ceremony united this joyous couple in matrimony in the most magnificent way.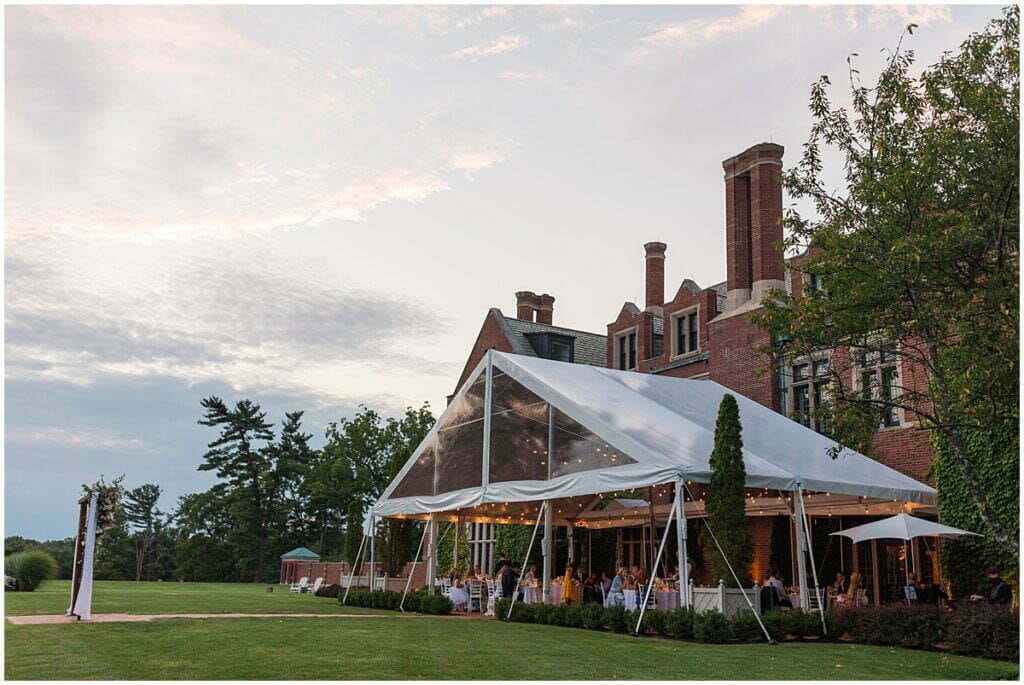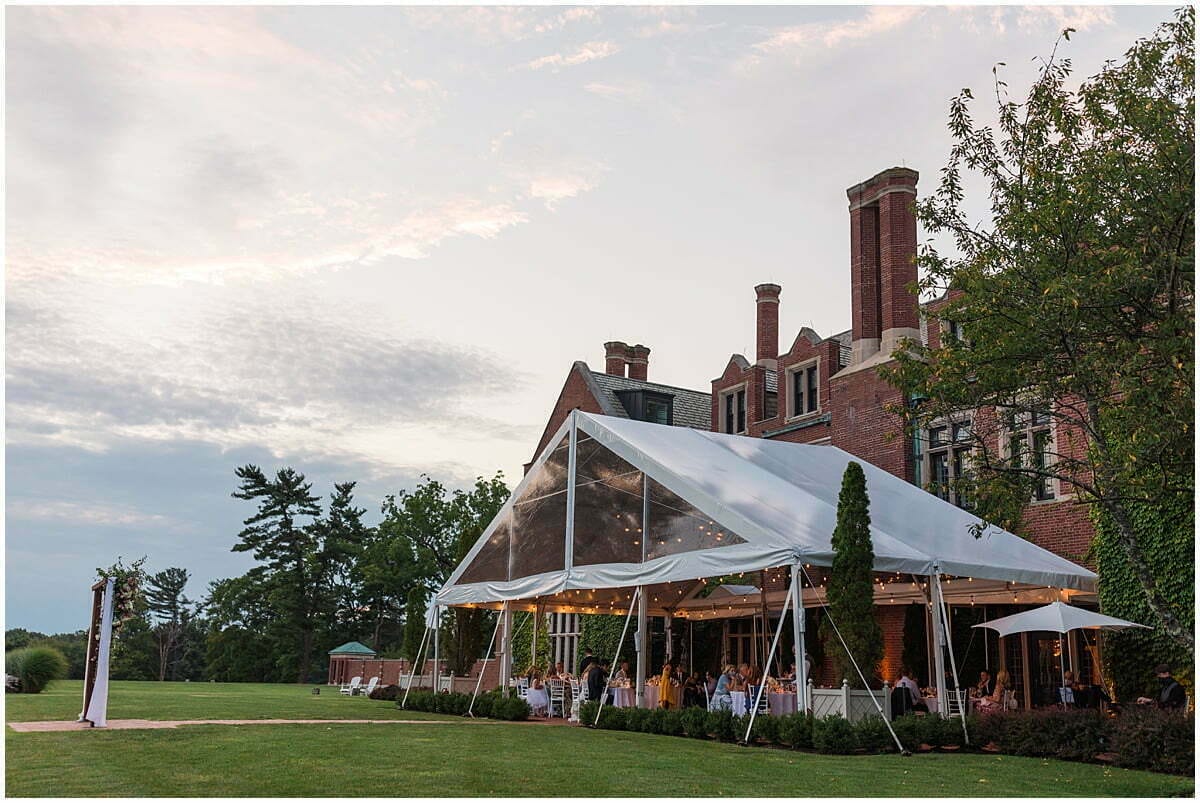 The reception was held outdoors in an airy tent, bringing in all the lush green of the surrounding fields where the love and sense of family filled the air. A wedding with less guests than initially anticipated, but ultimately more memorable than ever.