"That is my biggest piece of advice to 2020 couples: Plan A is always you two tying the knot, not the venue, date or style. Never give up hope and don't forget love is not cancelled." Daniella Santomo.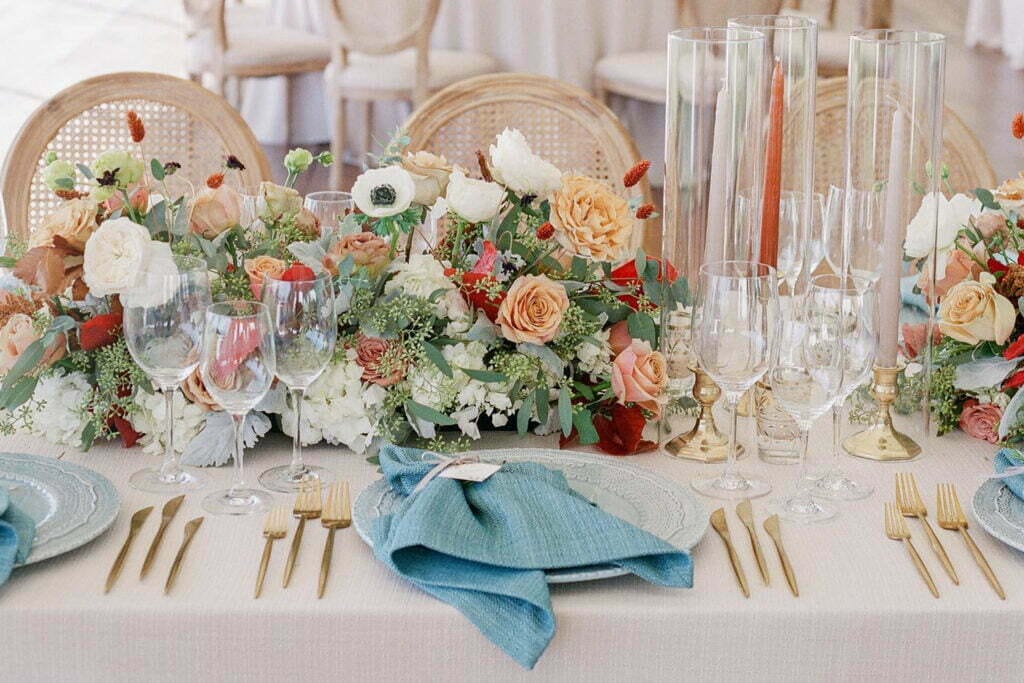 We love hearing from our happy brides! Dressed in a beautiful Chaz Sparkle, a sparkling twist on our classic Chaz dress, Daniella married her beloved Anthony on September 19th, 2020, at WhiteHall in Annapolis, MD. "The location had that classic Italian feel we wanted," says Daniella. The harmonious combination of teal and coral tones created warmth and sophistication, perfect for the theme.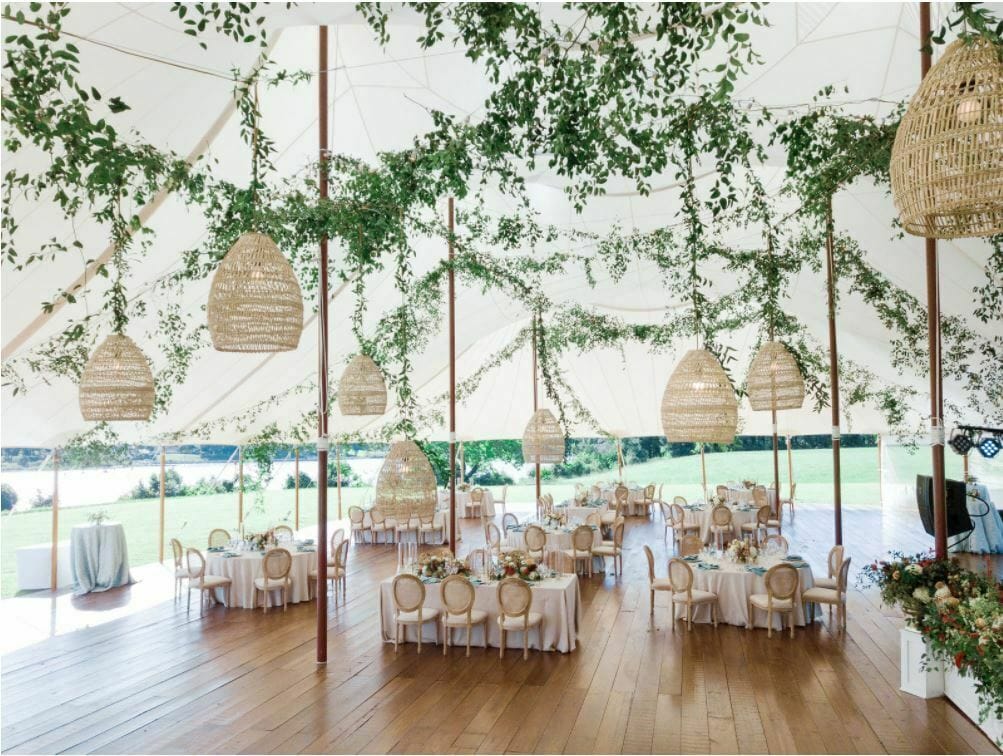 "Anthony and I were supposed to get married in the region of Abruzzo in Italy where his father is from with 350 people on May 23rd, 2020. Navigating through the same uncharted waters so many other 2020 couples experienced, we made difficult decisions to postpone and then ultimately cancel."
Even though their plans had changed drastically, "when your wedding day comes nothing else matters but you and your person," says Daniella.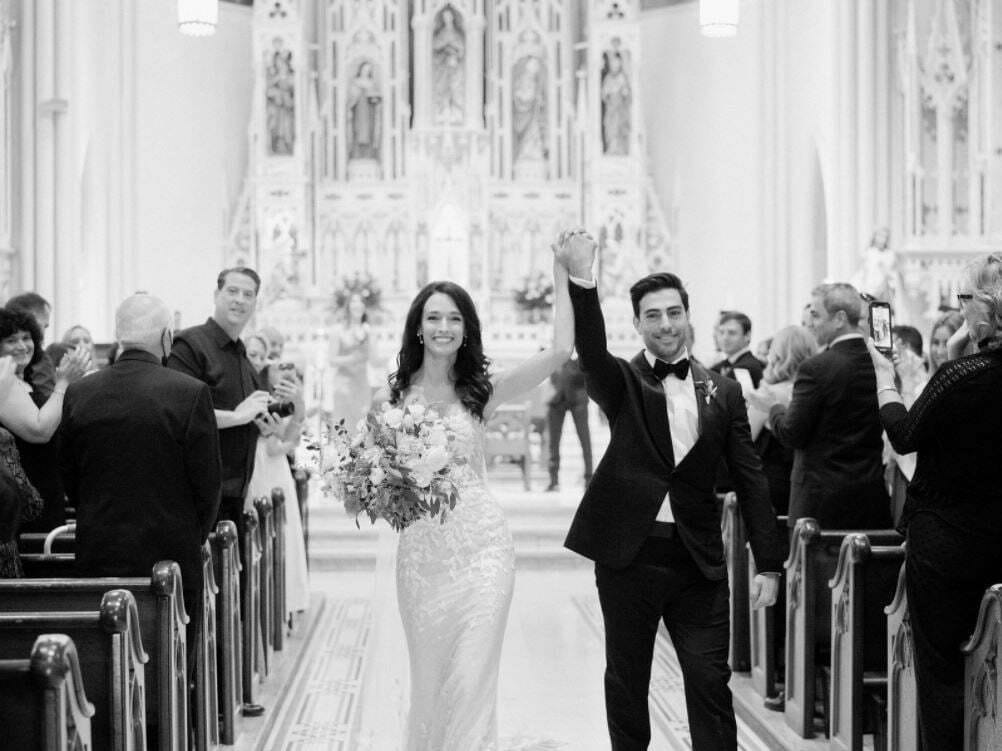 Ultimately love is larger than anything we could ever plan. So the same way this couple was destined to meet, the wedding and all of its glory turned out exactly the way it was supposed to. Daniella's big dream wedding became a dreamy micro-wedding, and she has no regrets.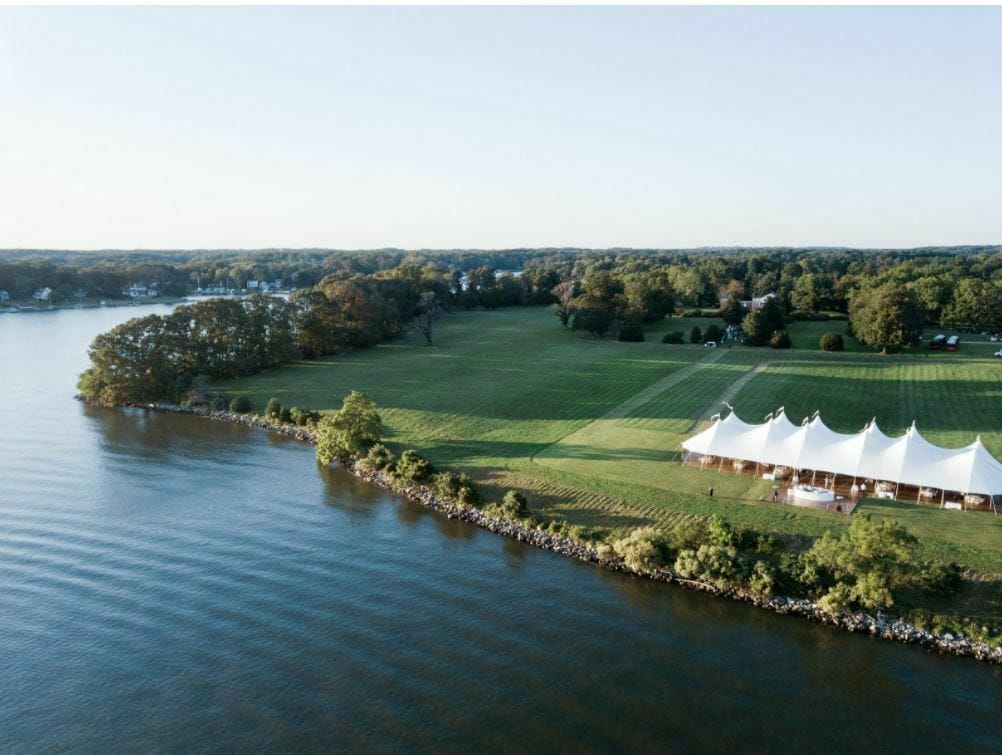 It makes our heart sing, seeing brides get creative with their weddings, staying optimistic and making the most of the current situation. Even under these limitations, you're still getting the wedding of your dreams, a celebration of love and elation.