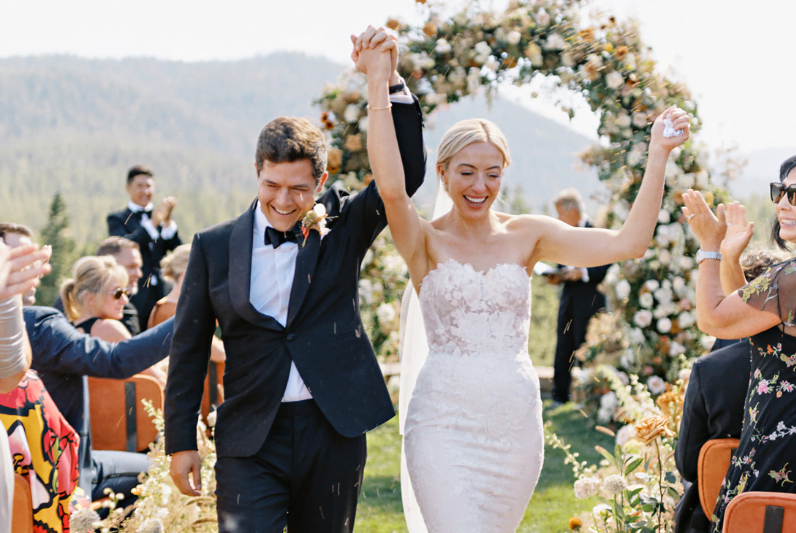 Harmony Heights: Where Modern Meets Organic Love
Our #MZBride of the week is the stunning Rylee Wells who said "I do" in our Sammy gown. Surrounded by their loved ones, the couple held their wedding in Lake Tahoe at Martis Camp near Truckee.

In the following interview, Rylee shares with us how she started planning her wedding journey and will give you her exclusive tips!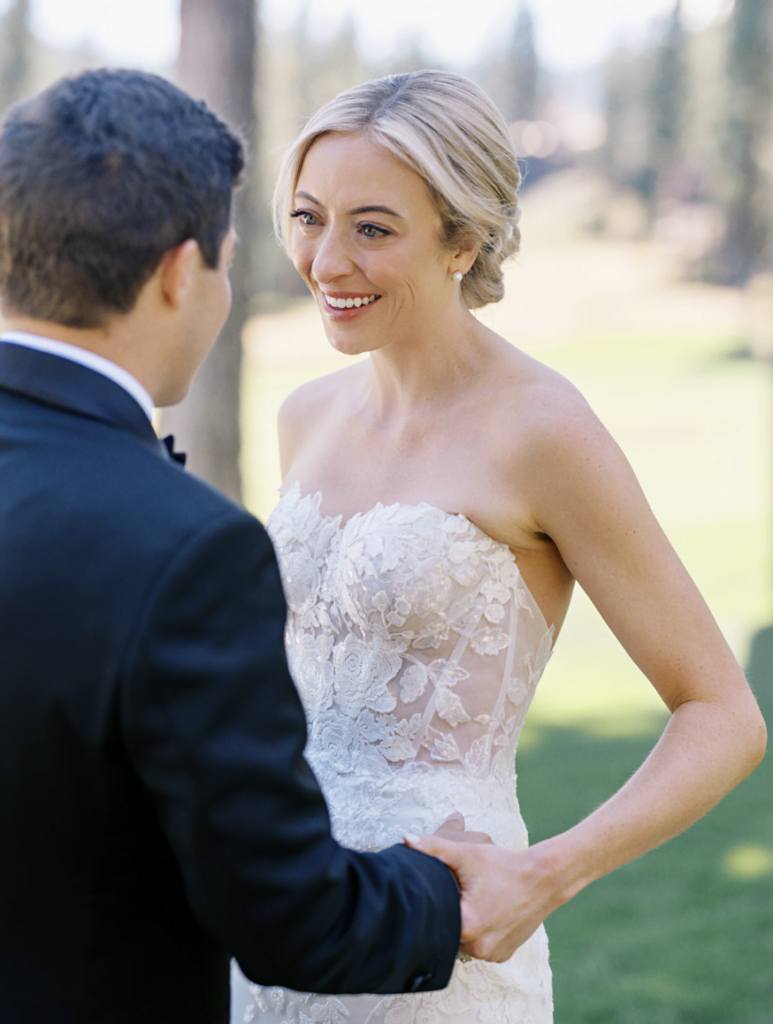 How did you start planning your wedding? What were the first steps?
We started planning our wedding shortly after we got engaged in January 2021 (even though we knew we knew the big date wouldn't be til summer 2022!). 

We are so grateful we started planning early after the co-vid wedding boom. We knew Lake Tahoe was the spot so it was just a matter of nailing down our location. 

I started looking online and fell in love with a wedding at Martis Camp near Truckee and turns out - the wedding was actually our future planner's own wedding. I reached out to her and we instantly connected.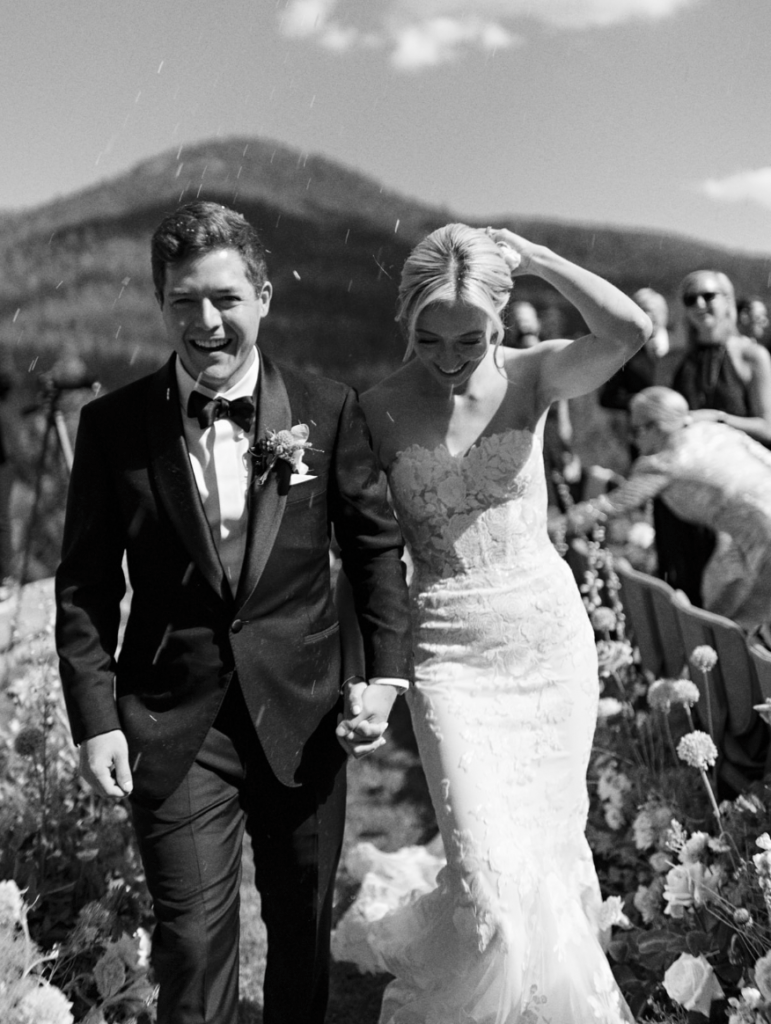 How did you know your dress was 'the one'? 
I found my original Mira dress (Messa) early in the process too at Little White Dress in Denver. I loved the boddess and floral, sequins on the dress. Given the fullness of the gown we special ordered in Amani so I could change into something a little more fun and easy to dance the evening away in. 

After a few months, I started to have second thoughts - I knew Mira was my designer - but I was wanting something a little more sexy, fitted and easy to handle. 

Luckily I caught it right before things went into production and I was able to go back to LWD and try some on. I found Sammy - which is the same look as Messa but more slim-fitted. 

Safe to say, I was obsessed! I fell in love and the rest of the event just came together!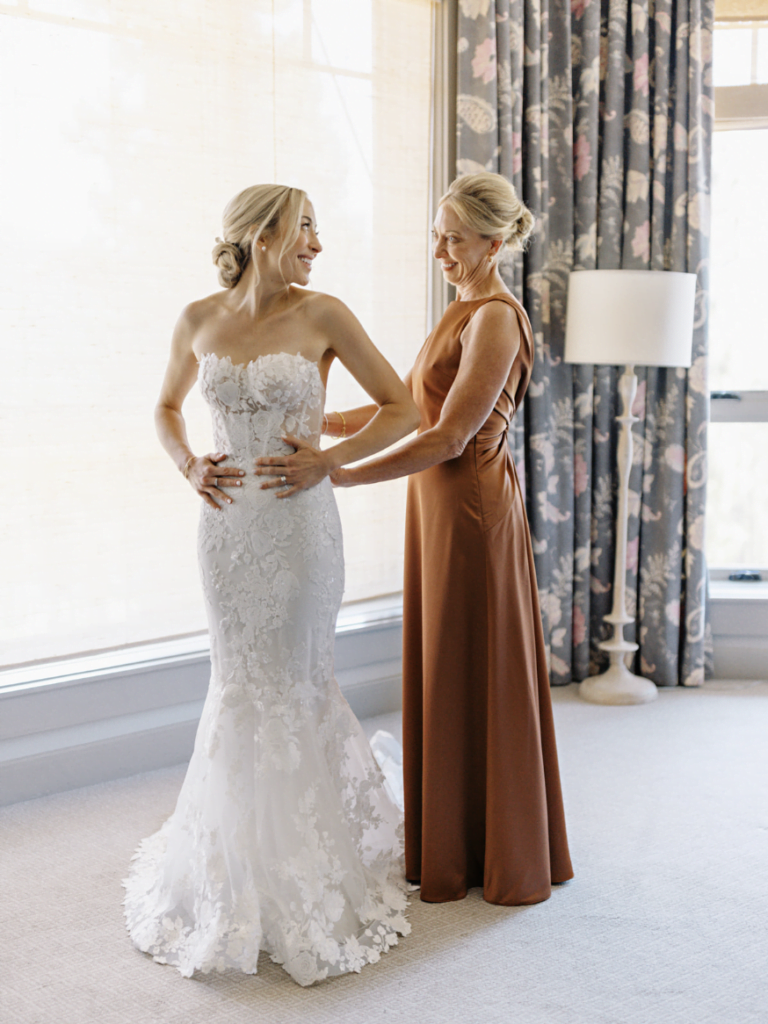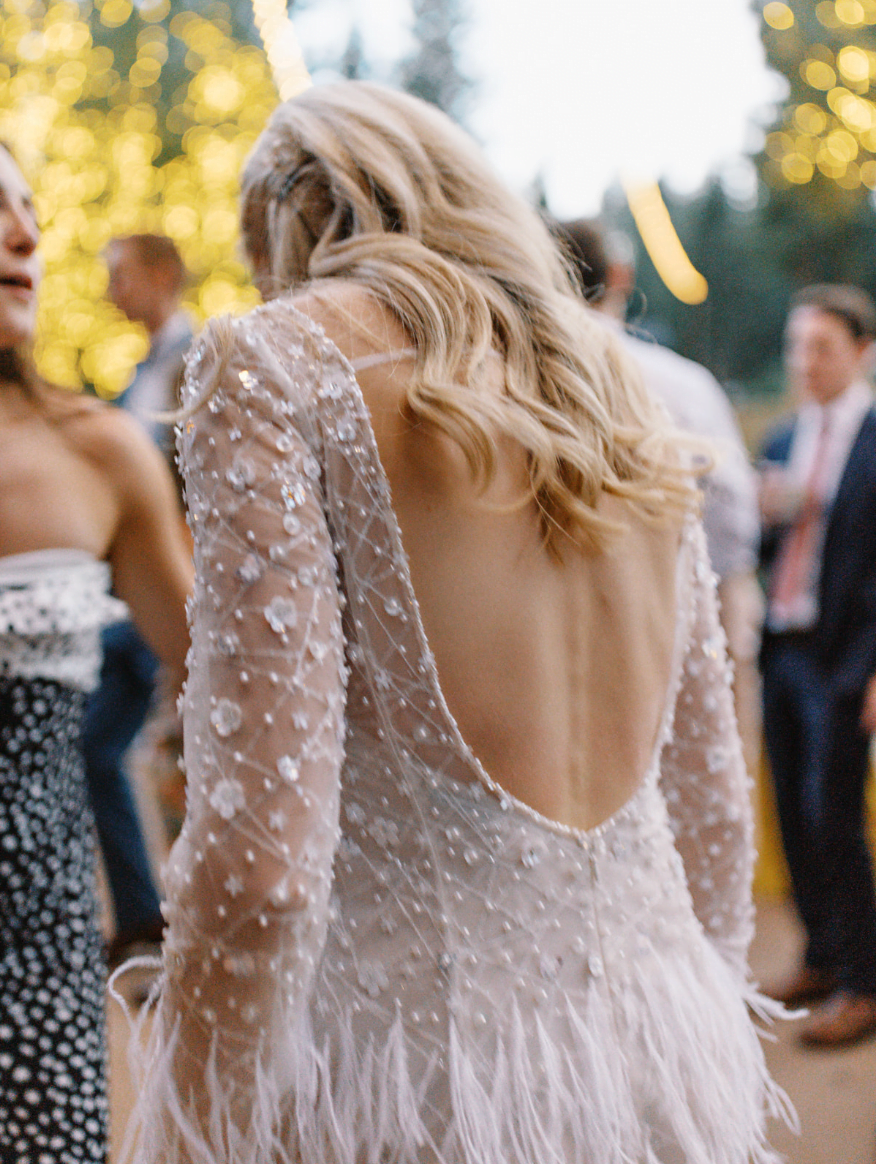 How did you find working with the bridal store team?
Little White Dress is such a beautiful and welcoming store - the staff is friendly, the store is feminine and luxurious and I loved working with Nancy! 

She provided me with so much guidance and really listened - I was able to take my time and explore and play until we got it just right!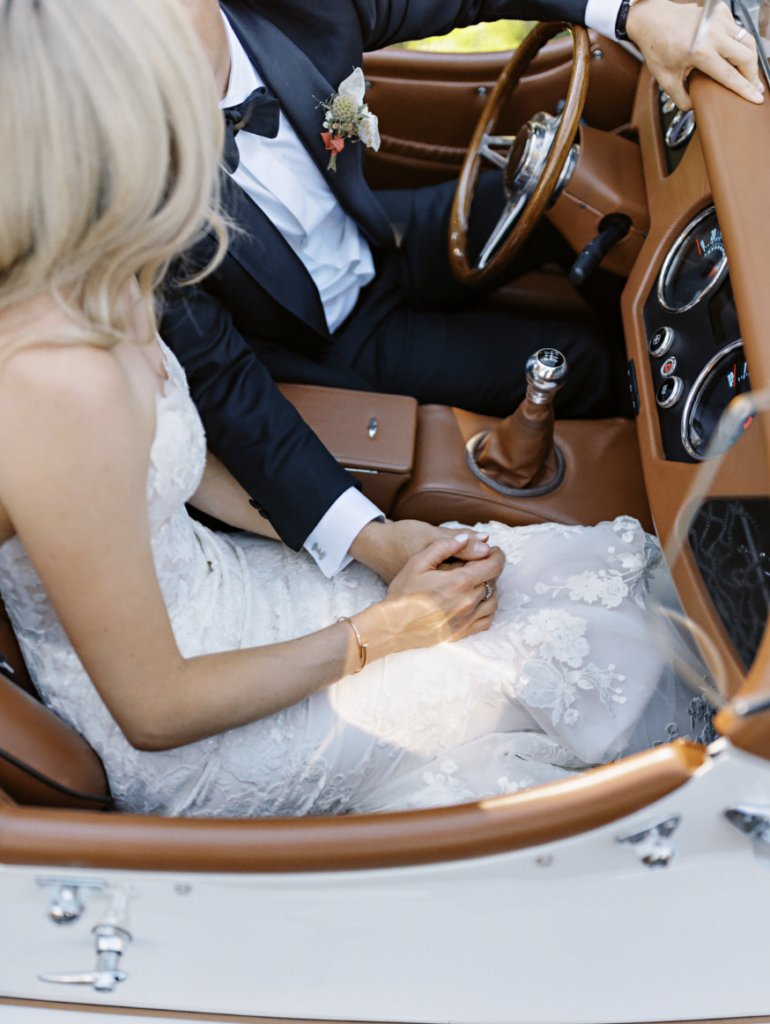 3  advices that you would give to our future brides? 
1. Trust your instincts - the wedding day is about you and your fiancé. Stay focused on how you both want to feel that day and what is important to you to - there are lots of opinions to take in (planners, family, friends, etc.), but if you go with your gut, the day will be so special!

2. The wedding is about you, but it is also about all the people traveling to come and celebrate with you. We spent a lot of time planning the "guest experience" - from personalized notes to each of our guests when they sat down for dinner, to prioritizing spectacular food and drink experiences at every part of the event, making sure we had the right decor and structures to keep guests comfortable since it was outside, to creating small take-home gifts with guest's names engraved - these served as name cards but also created a very custom, personal feeling for each of our guests. It was so important for everyone to know how grateful we were to them for their support of our relationship over the years and we really wanted everyone to be able to just relax and have a great time.

3. Take time to plan your ceremony! With all the day of logistics, it is easy to overlook the actual ceremony. We spent a lot of time with my fiancés father before the wedding sharing our ideas and what we wanted to convey to our guests. He reached out to our closest family and friends and they each sent in stories and words of advice that he shared during the ceremony - it was a sweet surprise for us to hear all of the memories and kind words for the first time at the alter and it was a great way to involve everyone we loved. We were involved in the planning of our ceremony but didn't know the officiant's speech - the ceremony ran so smoothly and was so personal and touching to us - plus its the moment everyone sees you as a bride and the amount of love you'll feel walking down the aisle is truly overwhelming.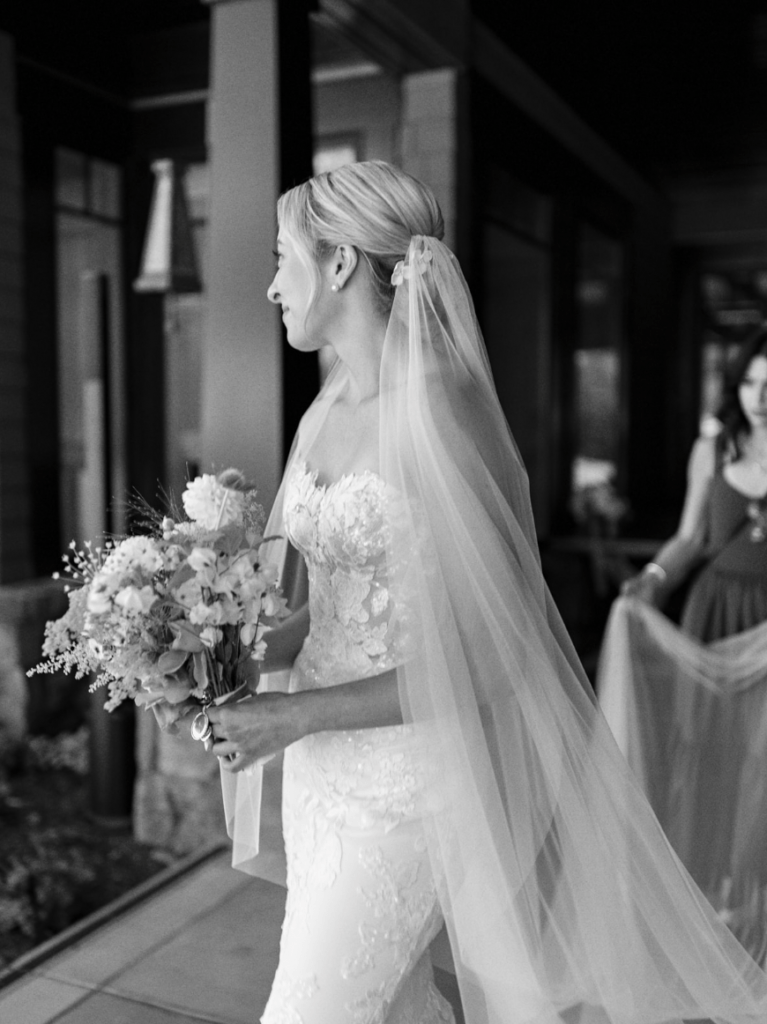 What was your wedding theme?
Modern, organic, elevated, but approachable