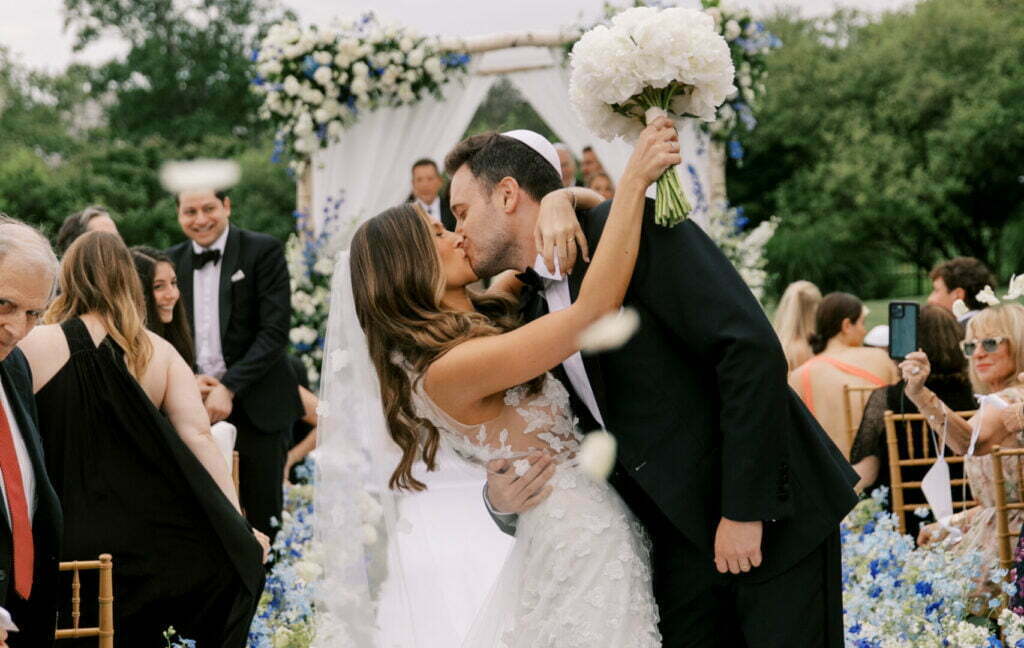 Hamptons Fairytale Wedding
Our #MZBride of the week is the absolutely stunning Corey Golden Farber, the lifestyle blogger behind @seegoldenstyle, who got married in our Suri gown & matching veil. Surrounded by their family & friends, the couple held their wedding in Corey's grandparents home in Westhampton Beach. THE place where her husband got down on one knee to propose Corey. 
In the following interview, Corey shares with us how she started planning her wedding journey and will give you her exclusive tips!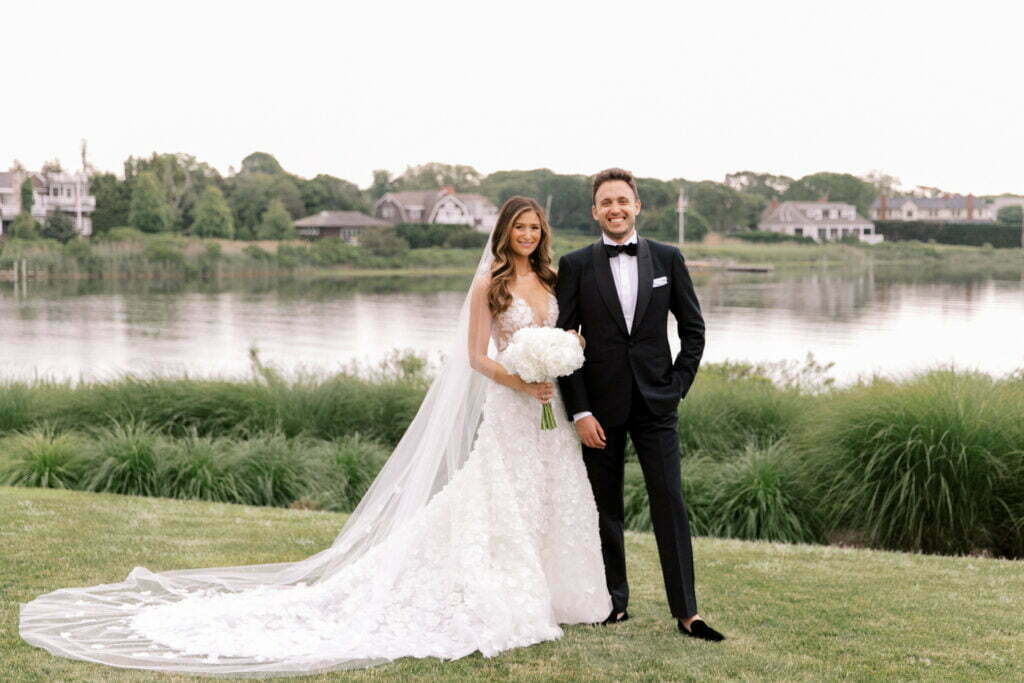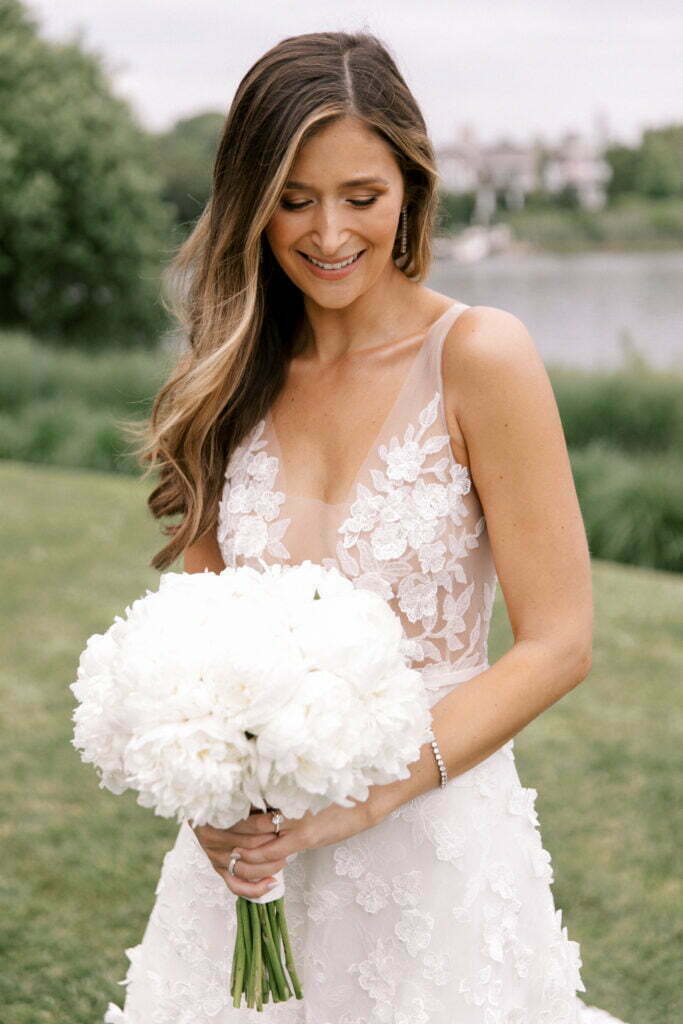 How did you start planning your wedding? What were the first steps?
My grandparents' home in Westhampton Beach has always been my happy place. It's filled with so many amazing memories. 

When Brian and I spent our first summer together at the house and fell in love there, it became even that much more special. Before we got engaged, we dreamed about having our future wedding at the house. 

For us, our first step in planning was choosing the house as our wedding venue. All of our other vendors and big decisions fell into place after that. It was truly a dream come true to get married there!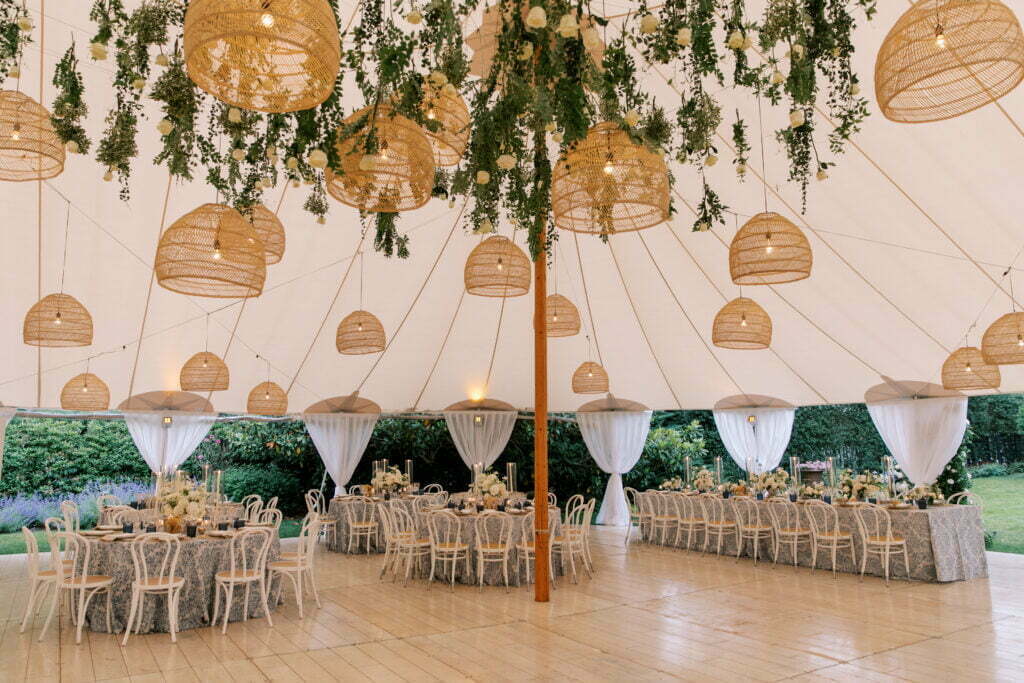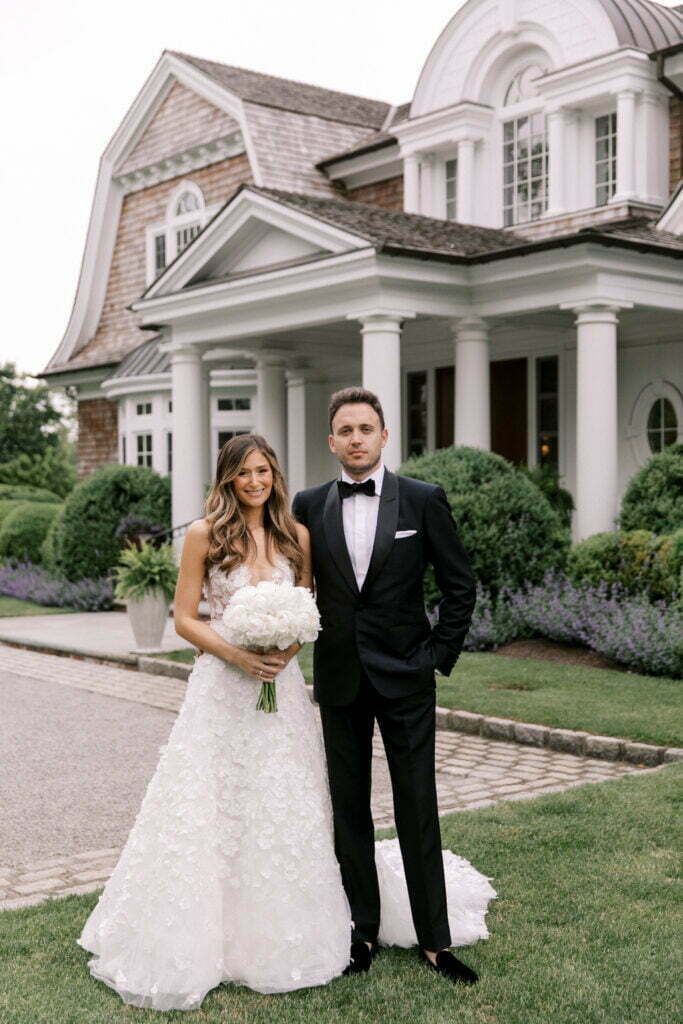 How did you know your dress was 'the one'? 
This may surprise a lot of people, but I never had a vision of my dream gown before I got engaged. 

But once I started setting up appointments, I took a deep dive on Pinterest and quickly knew exactly what I wanted. I think our venue definitely made me want a certain look: something flowing, with 3D floral appliques throughout to compliment the landscape in the backyard. 

I attended a Mira Zwillinger trunk show at Mark Ingram Atelier, so I already knew I loved Mira dresses. 

My dress actually ended up being the first one I pointed to and the first one I tried on, so it definitely felt meant to be. When I walked out of the dressing room to an audience of my mom and future mother-in-law exclaiming "we're done!", I honestly didn't believe it! Knowing how particular I am about fashion, I figured I would need at least two days of dress shopping.

I spent about 20 minutes taking photos and videos in the dress--I didn't want to take it off! It took the rest of the day trying on other dresses that didn't compare for me to realize I had found the one.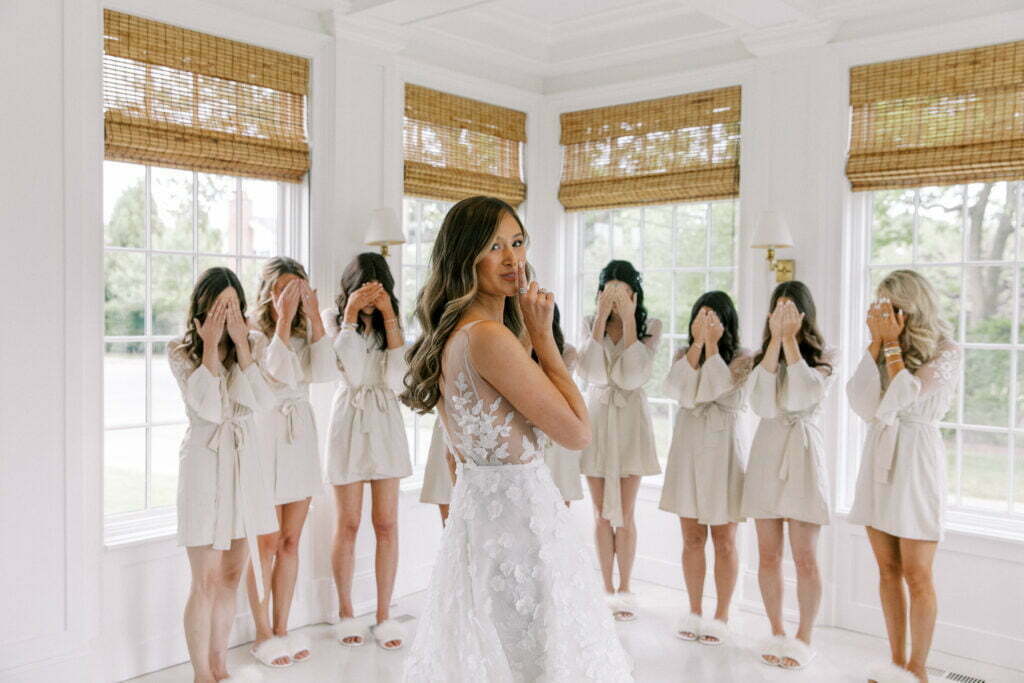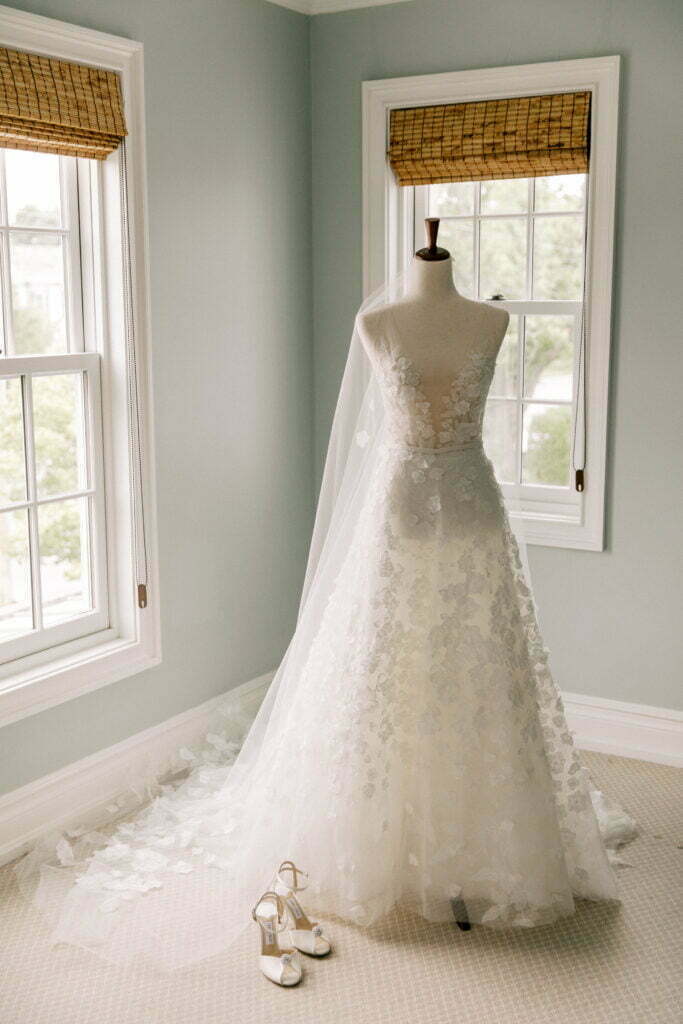 How did you find working with the bridal store team?
Mark Ingram Atelier made the entire process so easy and so special from start to finish. 

Every time I got to go into the store for a fitting, I left with a huge smile on my face. I had every confidence in the world that the Mira team would do an incredible job at bringing my dream dress to life.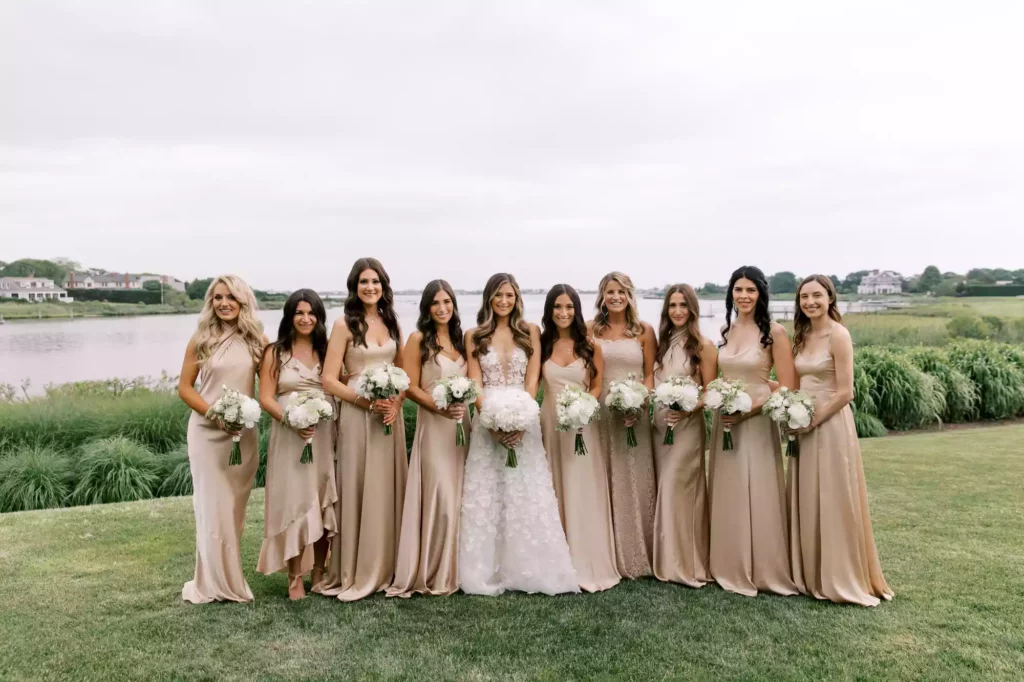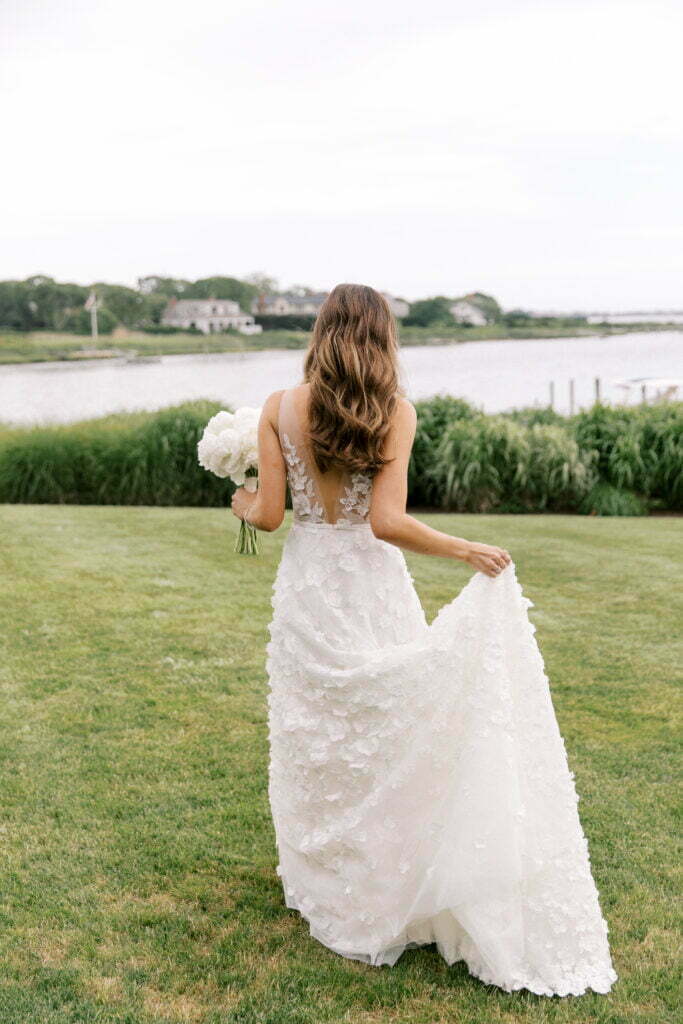 3 advices you would give to all our future brides?
1) Remember that you're marrying the love of your life, surrounded by everyone you love the most. That is really all that matters! Don't sweat the small stuff. 

2) Don't check the weather until you absolutely have to (especially if your wedding is outdoors)! At the end of the day, weather is one of the few things that is completely out of your control. Checking the weather weeks before will either provide false hope or unnecessary stress.

3) When I got engaged, I started a wedding album on my phone where I could add all of my inspiration photos for the big day. Think of it as one big wedding brain dump, where you can scroll through, have all your inspo in one place, and use it as an easy reference point when you're brainstorming ideas.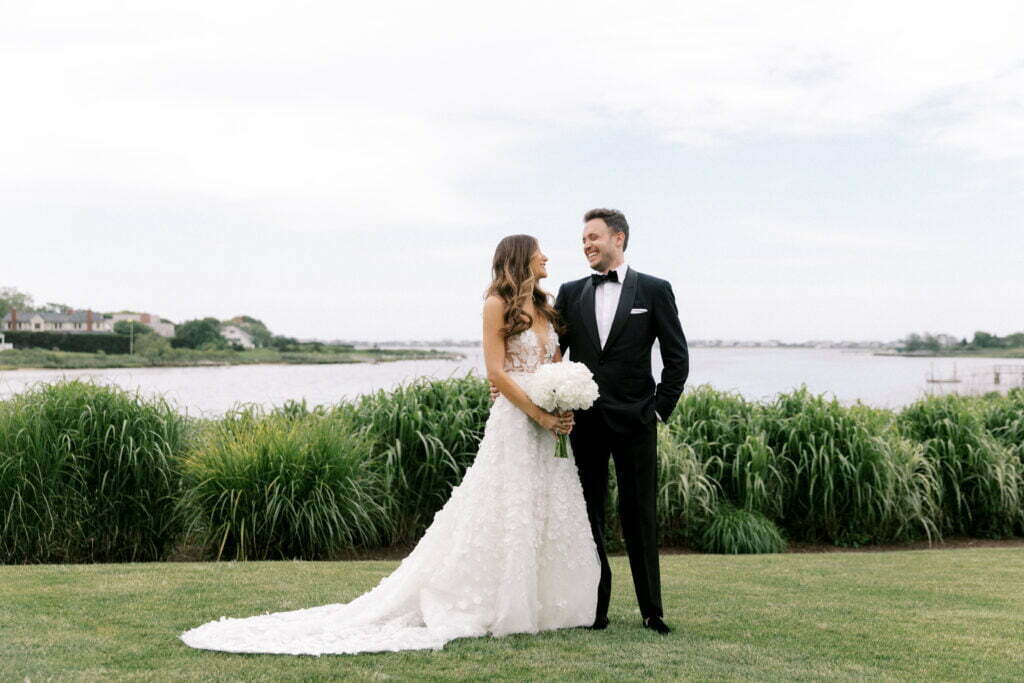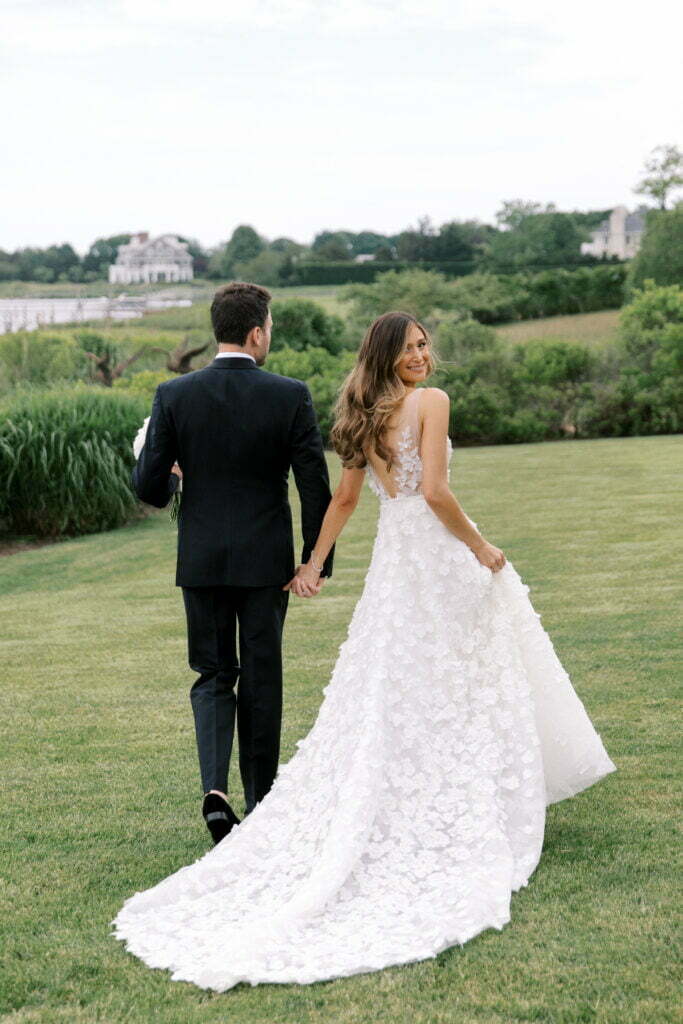 What was your wedding theme? 
Our wedding didn't have a theme, but it definitely had a color scheme: a mix of Hamptons blues, white, ivory, peach, and green. 

While creating our invitations, we enlisted an artist to create a drawing of my grandparents' house, which we used in the inside flap of our invitation envelope, as well as on our welcome cards. 

We also created a custom monogram and incorporated that on everything from napkins, to menus, to bars, to a flower design floating in the pool.