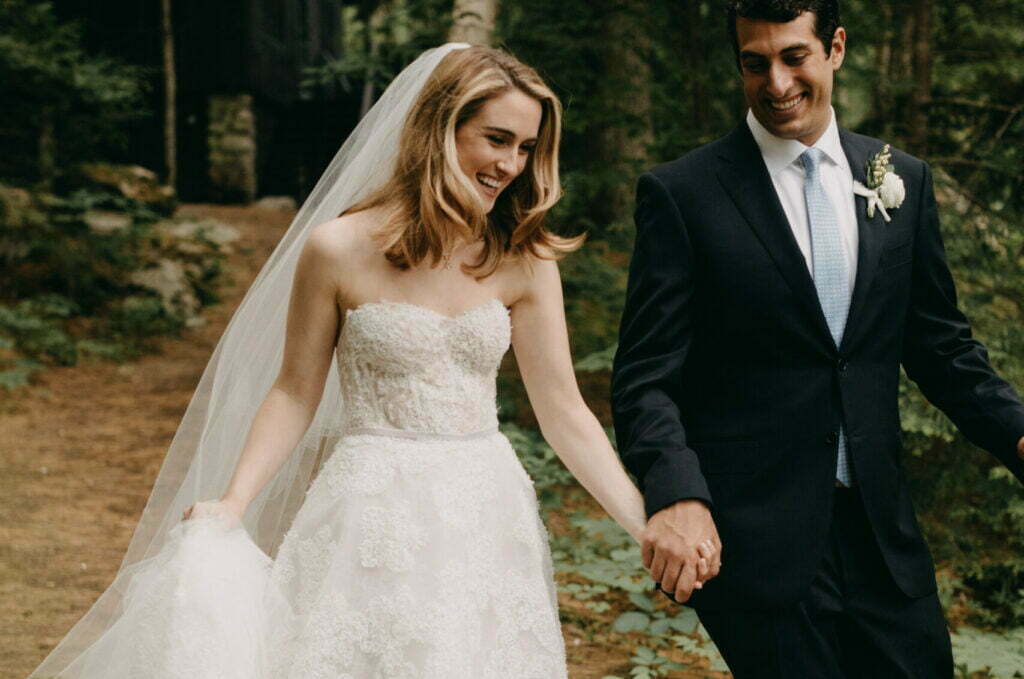 Elegant Forest Wedding
Our #MZBride of the week is the absolutely stunning Jacklyn Temares  who got married in our Bruna. Surrounded by their friends and family, the couple held their wedding at the private lake front resort Migis Lodge!

In the following interview, Jacklyn shares with us how she started planning her wedding journey and will give you her exclusive tips!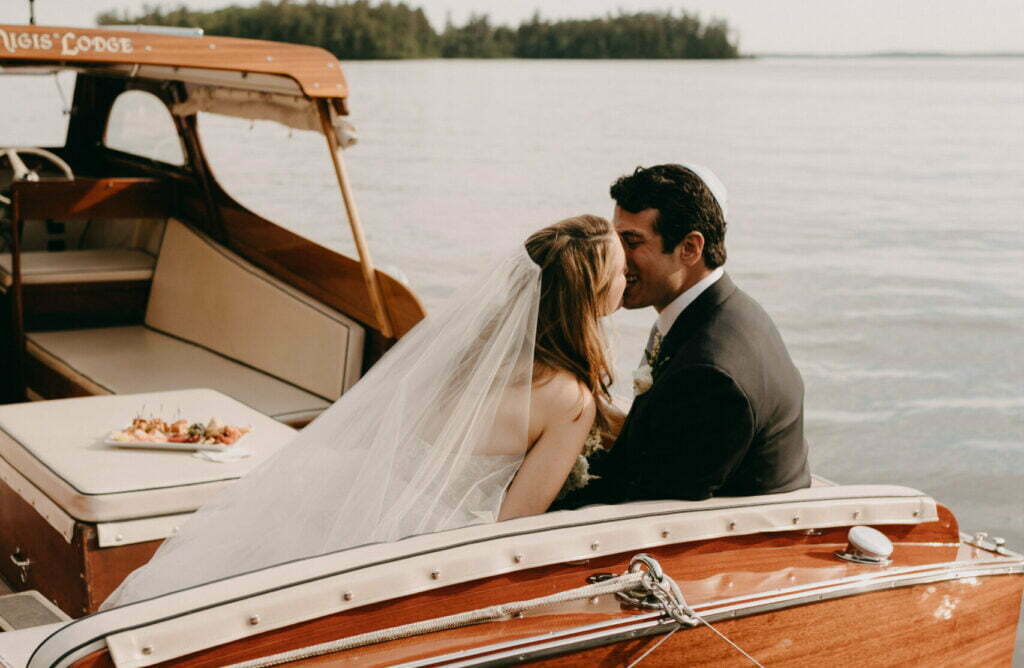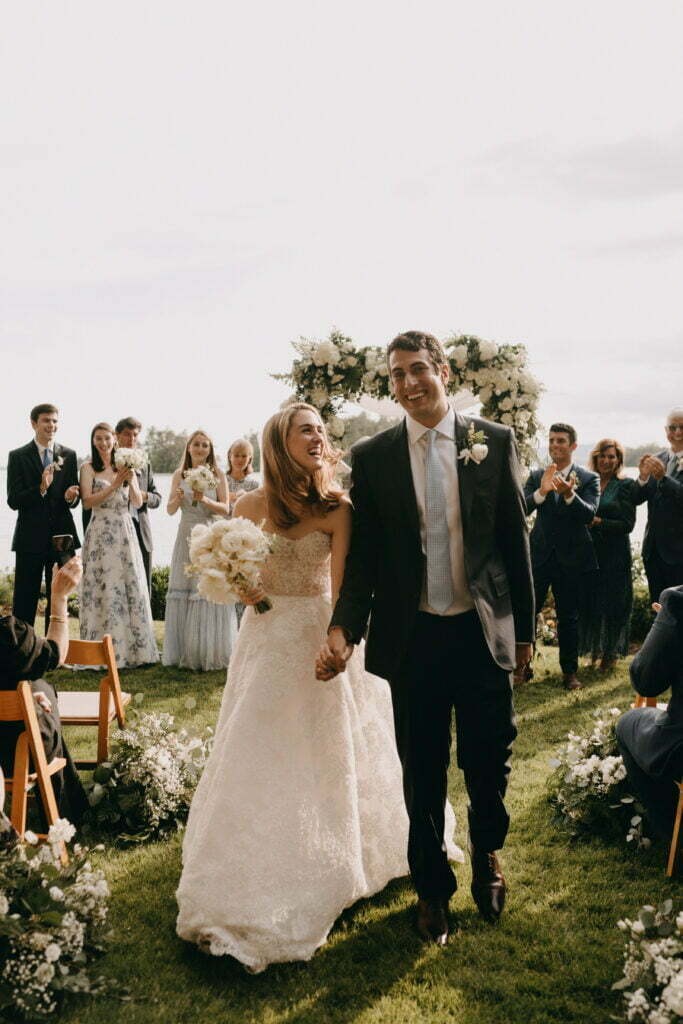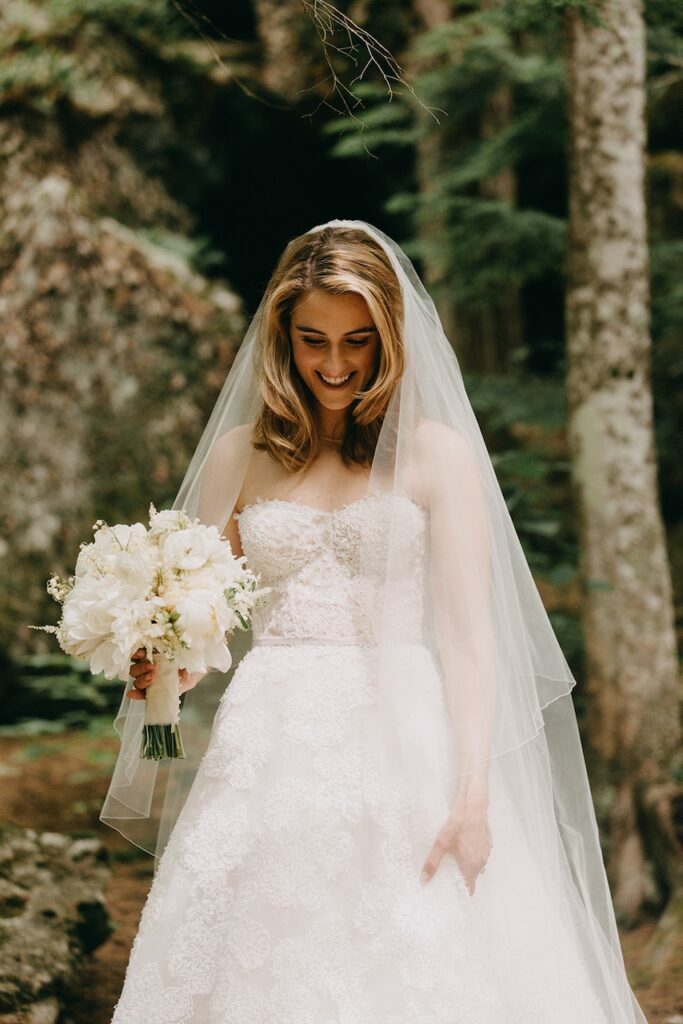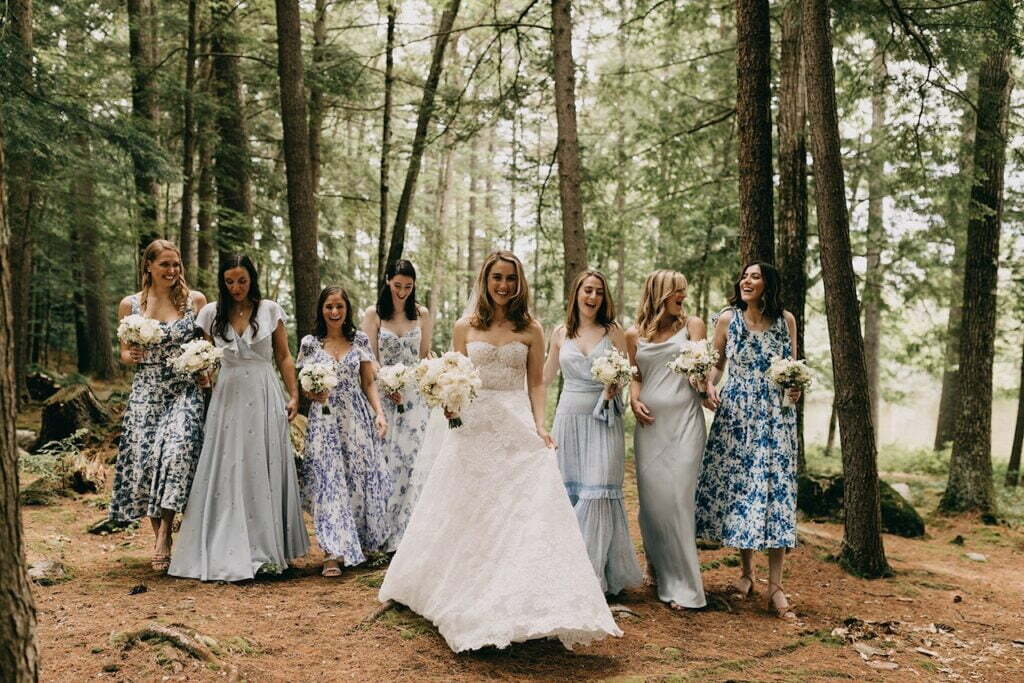 How did you start planning your wedding? What were the first steps?
My family has traveled up to Migis Lodge every summer for the past 20 years. It is my happiest place, and I thought it would be so special to bring our family and friends up there for our wedding. 

Once I reserved our date, I researched past weddings that had taken place at Migis to get some inspiration and learn about different vendors who had worked at the venue in the past. I'm not from Maine so I needed to get to know the vendor landscape up there. As soon as I found our photographer, Emily Delamater, the rest sort of fell into place. 

I found many of our vendors through Instagram. It's the best tool for wedding planning! Almost all our vendors were Maine-based, but we did fly in a few from New York (including the band!) because even though Migis is a more rustic venue, I still wanted to party like we were back in New York.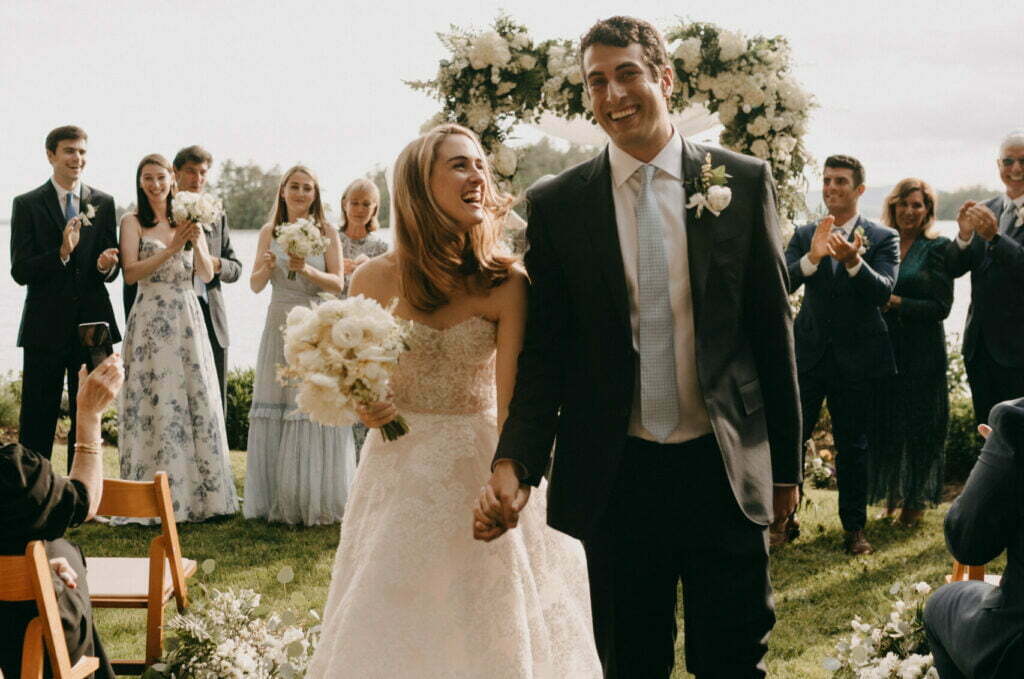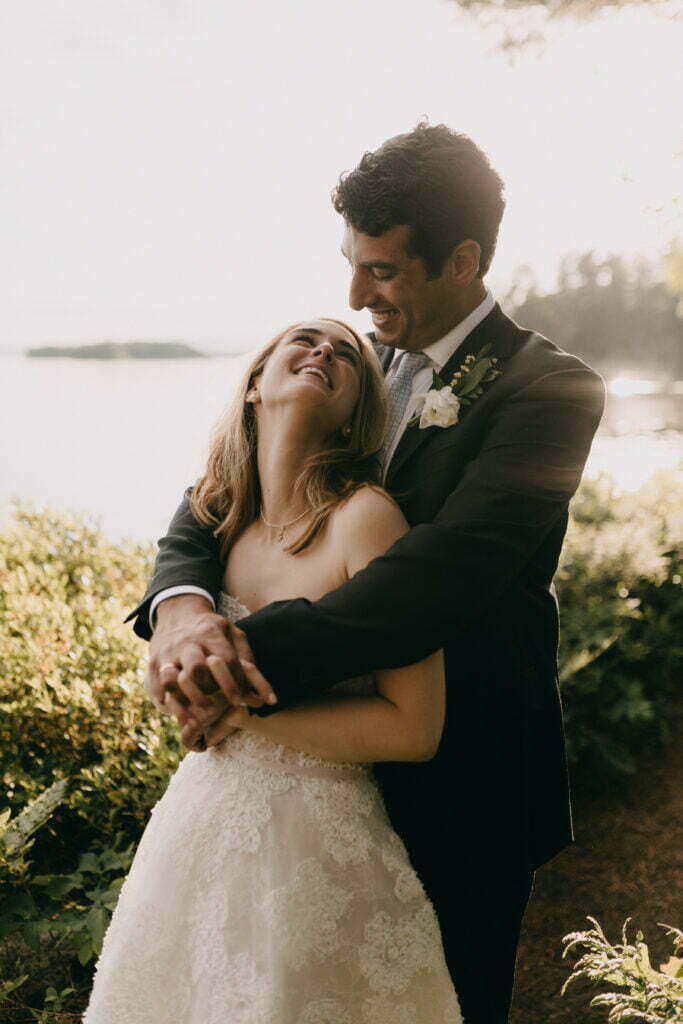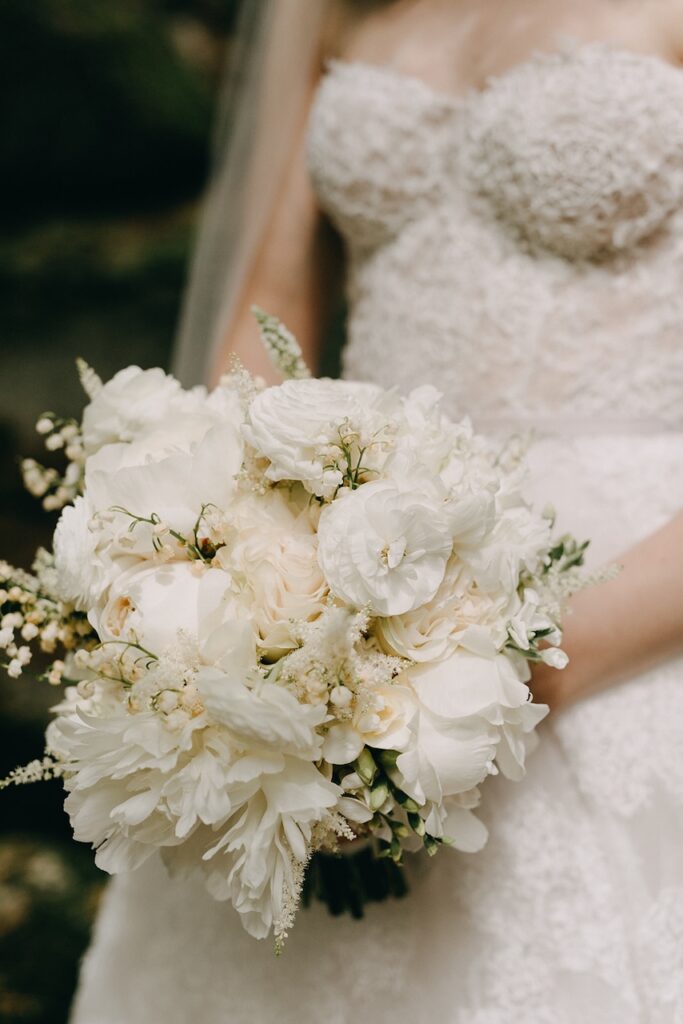 How did you know your dress was 'the one'? 
It's funny because before I went to Mark Ingram for my bridal appointment, I said I definitely did not want to wear strapless or a corset. Of course, that's exactly the style I wound up choosing! I saw the Bruna gown on the showroom floor because it was there for a trunk show that weekend. 

I naturally gravitated towards it because the fabric was so beautiful, and it was the first dress I tried on that day. My sister was so enthusiastic about it the second she saw it on me, and every dress I tried on after that paled in comparison. 

I loved the large floral motif and the incredible amount of detail on the dress. Every layer of the gown, even those underneath that you can hardly see, is done so beautifully, it felt like I was wearing a work of art. I felt soft and elegant, which is exactly how I wanted to feel on my wedding day. I also loved the way the corset emphasized my waist (go figure!), and the dress was so lightweight, it felt natural and easy wearing it which is important because I knew I wanted to be comfortable for a long day of pictures and celebration.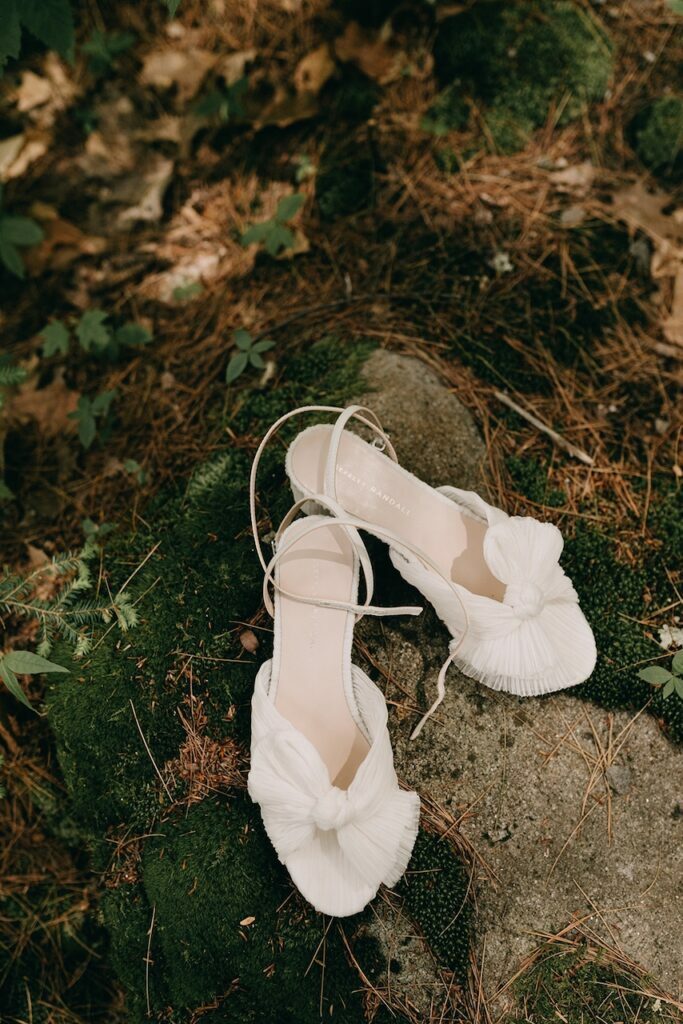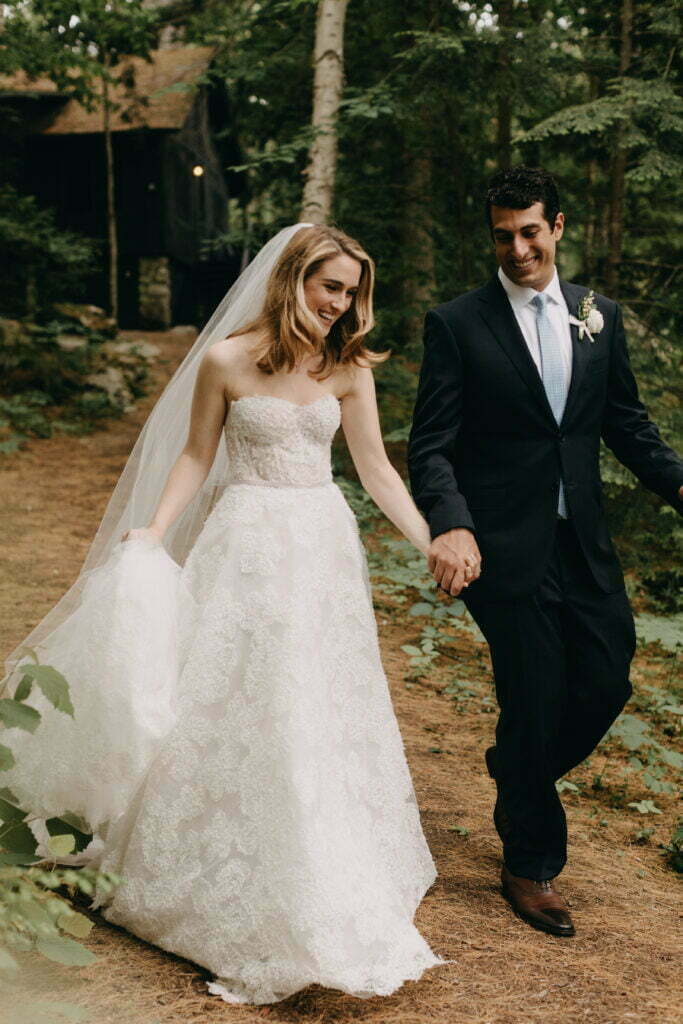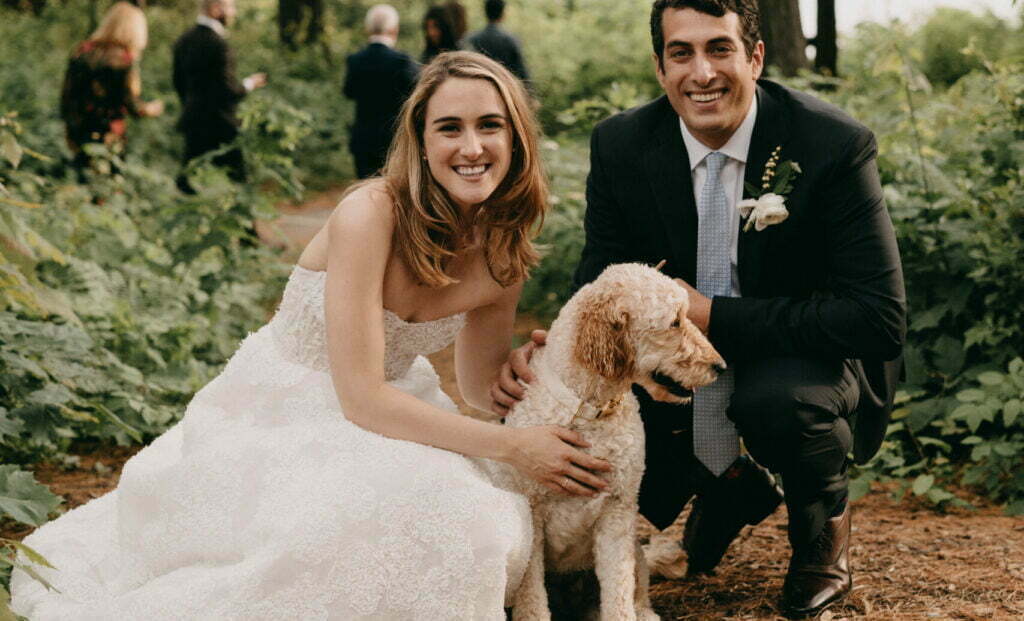 How did you find working with the bridal store team?
Jill Muir at Mark Ingram is amazing! 

She also helped my sister find her wedding gown for her upcoming wedding in September. I loved working with Deb on their alterations services team too. Every appointment was so much fun.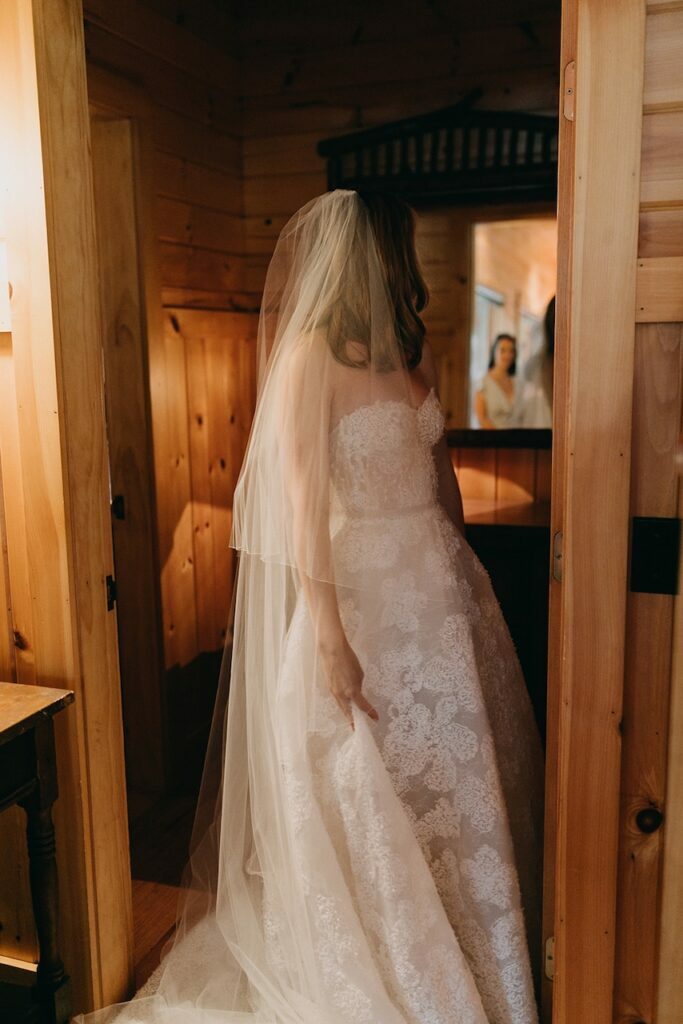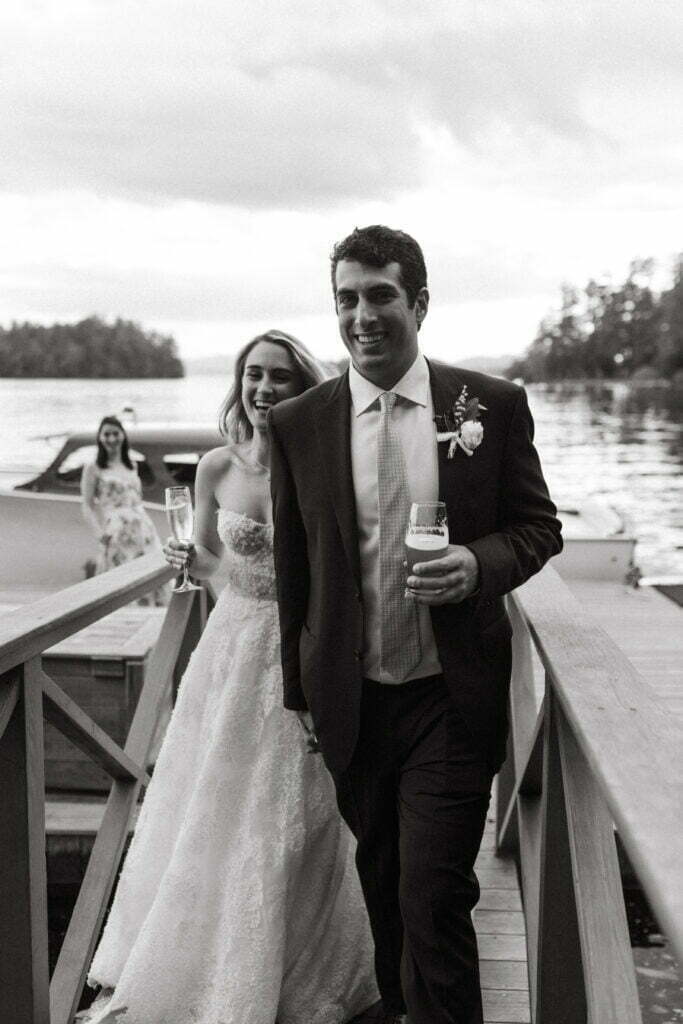 3 advices that you would give to all our future brides?? 
1. Don't be too precious in your dress. The day is meant to be enjoyed, and you need to be able to do that in your gown. If someone spills on you, if you get a small tear, if someone steps on your train, etc., just brush it off and don't waste a minute being upset. I was traipsing through the woods with our photographer at one point, and I got all these nettles and twigs and leaves stuck on my dress, but you know what? It made for some amazing photos, and I wouldn't trade a single second of all the fun I had with Jason and our family and friends for looking "perfect."
2. The day goes FAST. Try to really be present. Take your time walking down the aisle, don't rush it. Look around and appreciate all the people who love you and are there to witness your happiness and love.
3. For the same reason, try to steal a few minutes alone with your spouse. Jason and I took a boat ride around the lake after the ceremony, and it was so sweet to be together just the two of us before all the chaos of the evening unfolded. We also made sure to have appetizers waiting for us on the boat which was really smart because it's important to eat on your wedding day.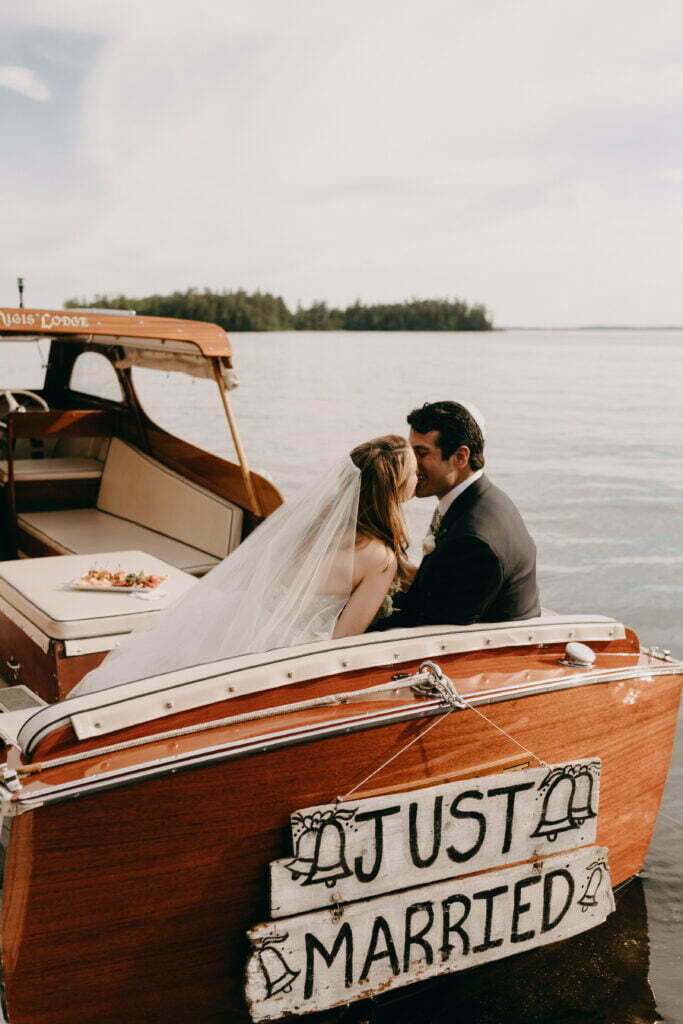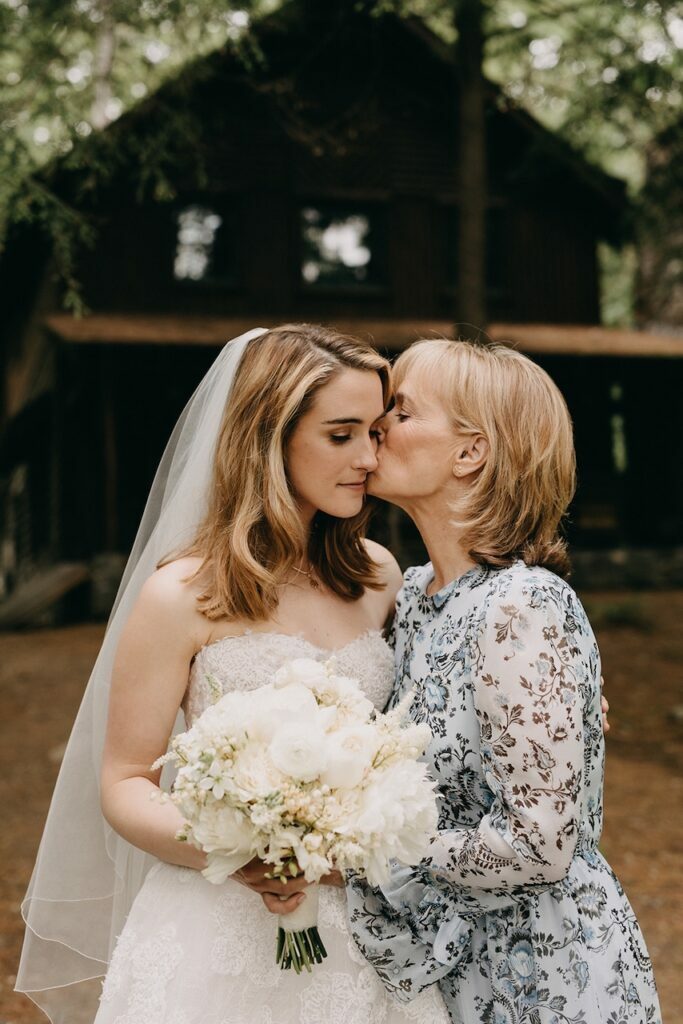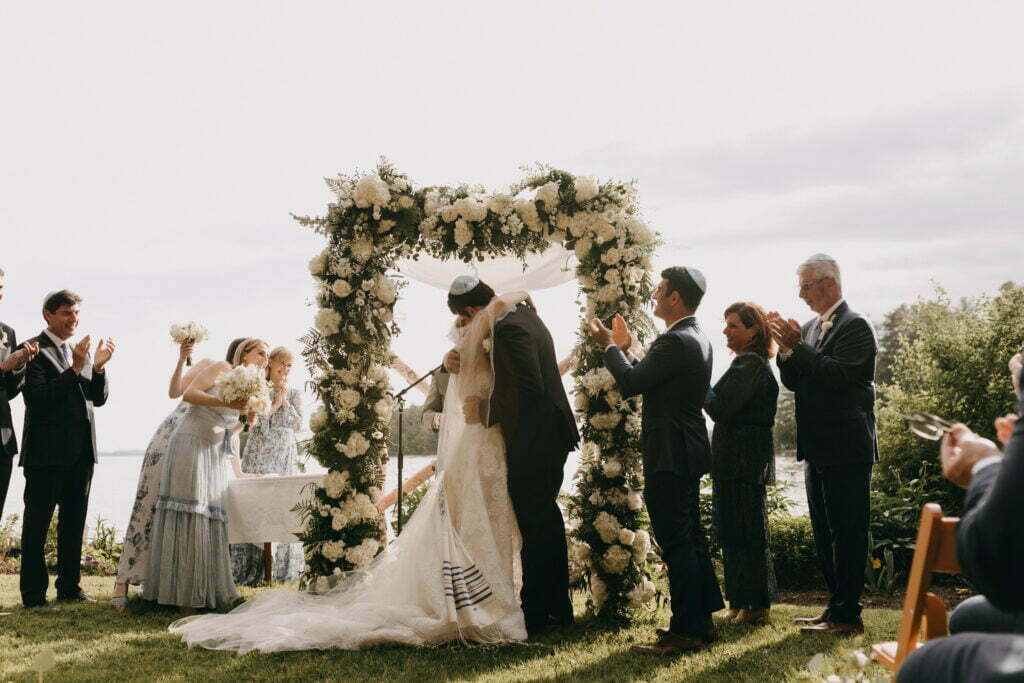 What was your wedding theme? 
I'm not sure we had a theme! I guess because of the venue we kind of naturally had a woodsy vibe to the day. Several of our guests told us the whole weekend felt like they were in the movie The Parent Trap, while a few others told us the venue reminded them of Dirty Dancing. I couldn't have been happier to hear those things because they're two of my favorite movies!

For the overall aesthetic, I didn't want anything to be overdone. I just wanted everything to be simple, lovely, and beautiful, and it really was thanks to our incredible vendor team. I also have to thank Mother Nature too for the gorgeous weather we had!