Two Dresses, One Dream: The Magic of a Two-Gown Mira Zwillinger Bridal Look
Our #MZBride of the week is the stunning Julia Harvard  who said "I do" in our Dara gown AND New Fiona gown. Surrounded by their loved ones, the couple held their wedding in Lake Tahoe at Martis Camp near Truckee.

In the upcoming interview, Julia spills the beans on how she kicked off her wedding planning journey and dishes out her exclusive tips just for you!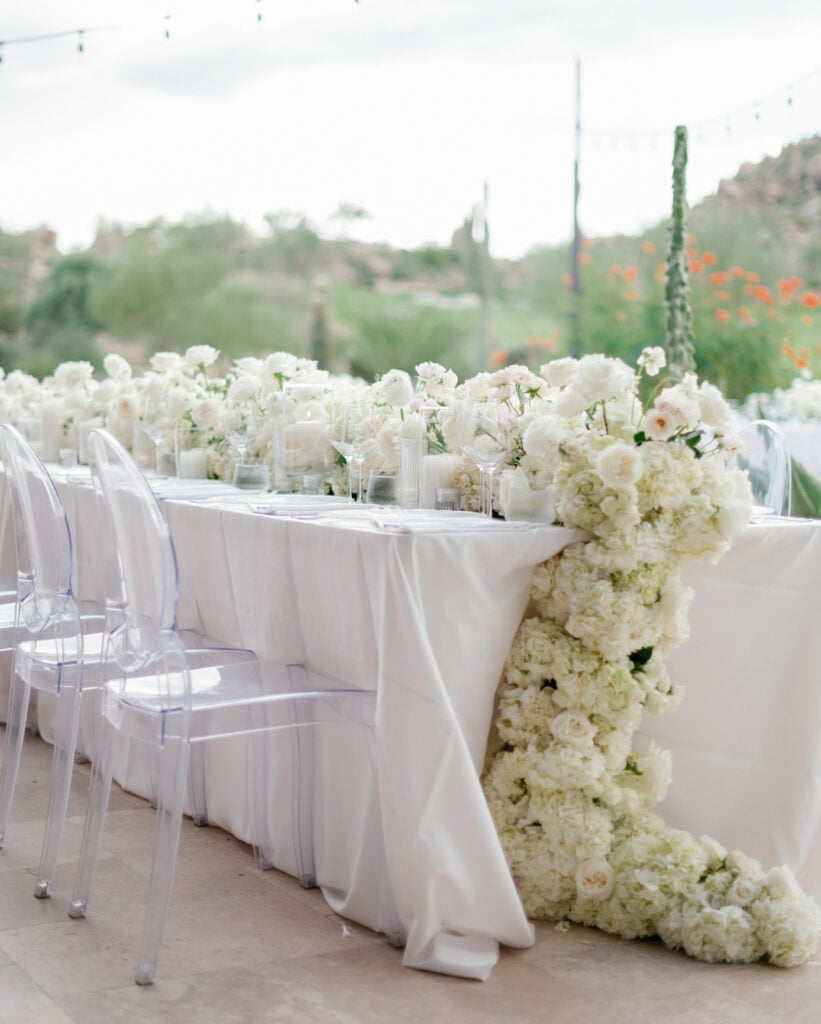 How did you start planning your wedding? What were the first steps?
We got engaged in august 2021 but we had been together for 5 years at that point so we'd talked about what we would want in the wedding for a few months. 

We started with the band actually. My sister in law had the most amazing wedding band and we knew that was who we wanted and we wanted to get married in October. We contacted the band, Jordan Kahn Orchestra, and asked when in October 2022 they were available and they had one date available: Saturday, October 8! 

It was perfect because my in laws were married on the 6th, my sister in law the 7th, then my parents the 11th and my husbands birthday is on the 11th! 

Once we got the date and the band, we started looking into venues and nailed down our florist. We went with the country club we are members at and where Connor proposed to me!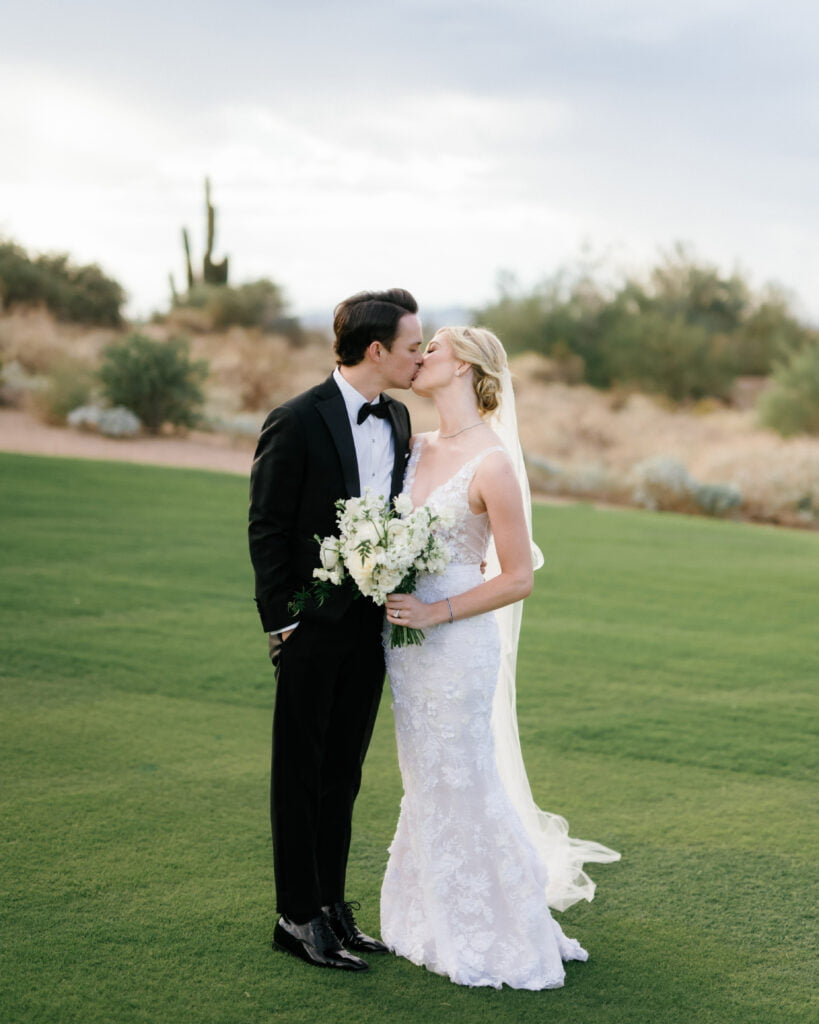 How did you know your dress was 'the one'? 
I have known that I wanted to wear a Mira for about 4 years now. My sister in law wore one for her wedding in 2017 and I was so in love with the details I knew that's who I wanted to wear. 

When I tried on the New Fiona I immediately was in love with the fit and the comfort! The problem was, I really wanted a fitted dress to wear for the ceremony. I thought that I wanted strapless, but then I tried on the Dara and I knew that was it! 

My parents were generous enough to allow me to get both dresses so I wore the Dara for the ceremony and dinner then changed into the new Fiona for the dancing! I also wanted to have a slit so we did a thigh high slit in the new Fiona which was so much fun!!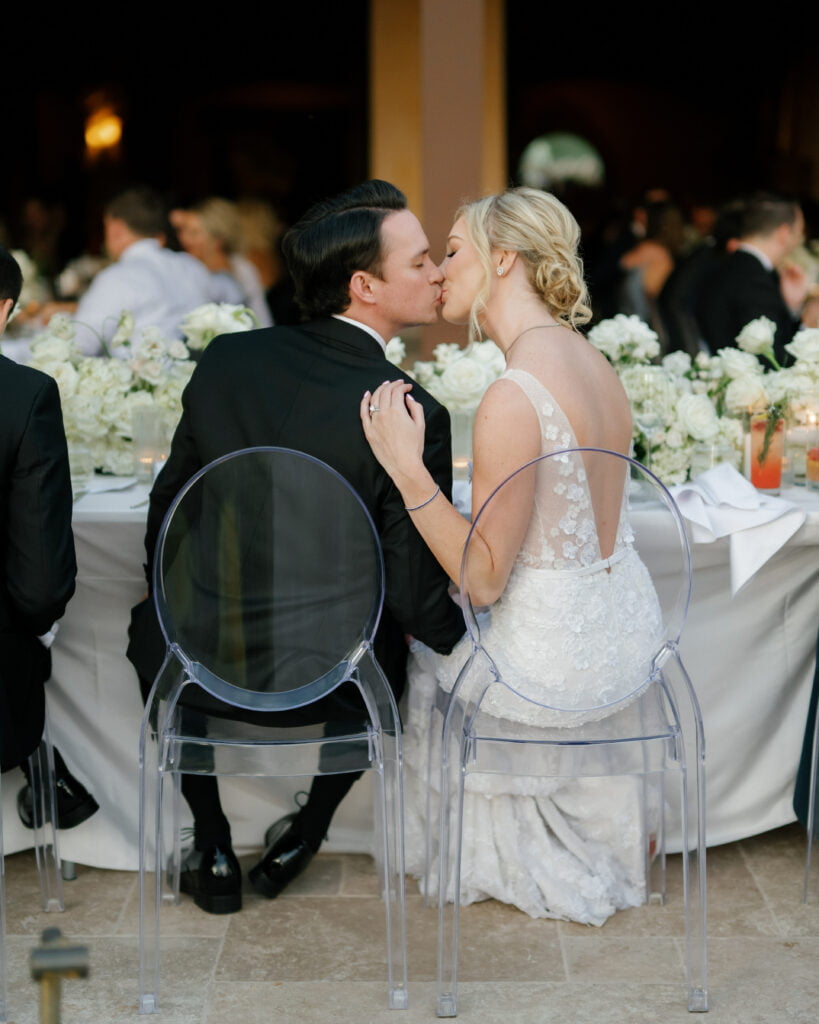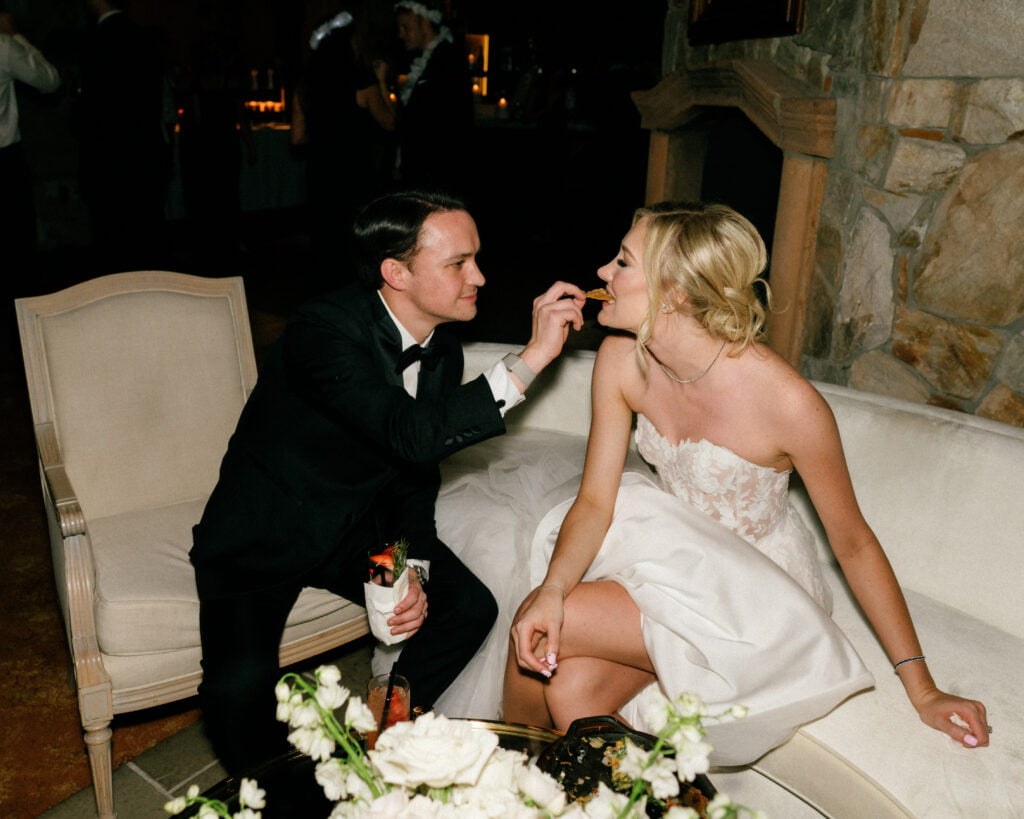 How did you find working with the bridal store team?
They were AMAZING!!! I went to Neiman Marcus in Dallas and Kennedy was the woman who helped me. She is an angel and we're still friends to this day!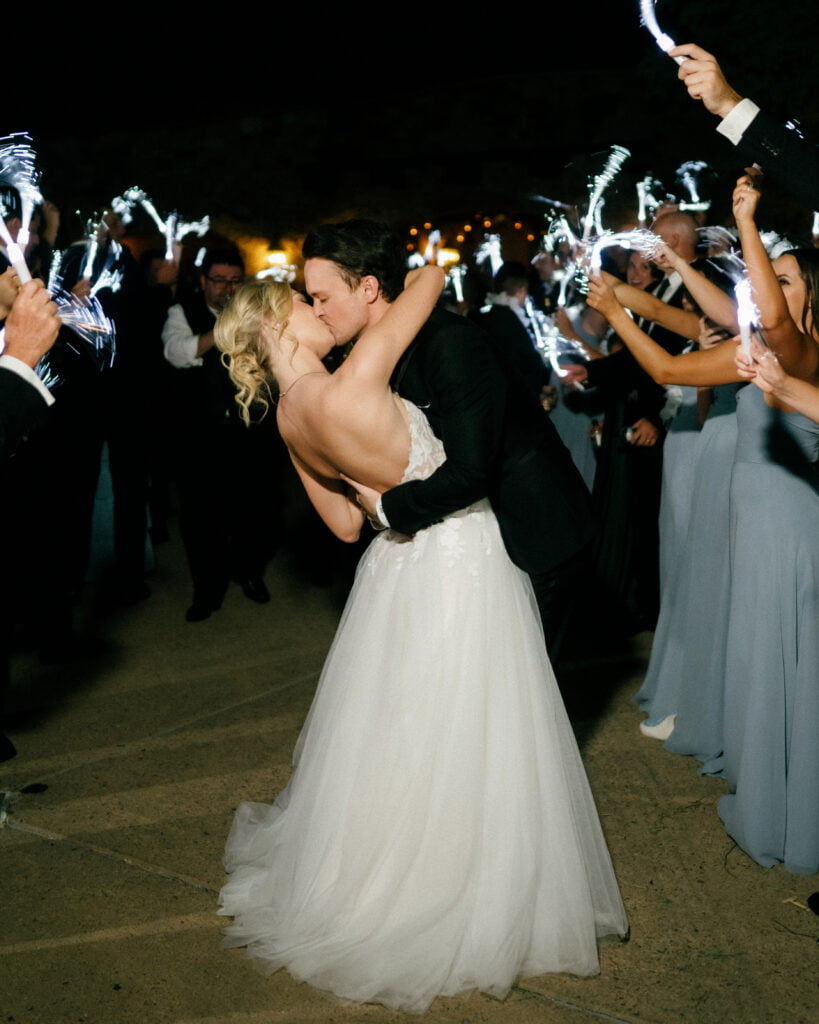 3  advices that you would give to our future brides? 
1. It's true what they say: it goes by SO FAST!! If something goes wrong, try not to dwell on it because the day really does fly by. 

2. Have a pair of shoes to change into for the dancing part! I got a pair of Louboutin tennis shoes and I changed right after the ceremony, I'm all about the comfort!

3. Last piece of advice is try to have something sentimental close to you. 2 of my grandparents have passed away and they both loved the color blue. I got fabric from their favorite shirts and had them sewn into a heart on the inside of my dresses. They were both sewn into the cup on the left side so I had them right on my heart for the day!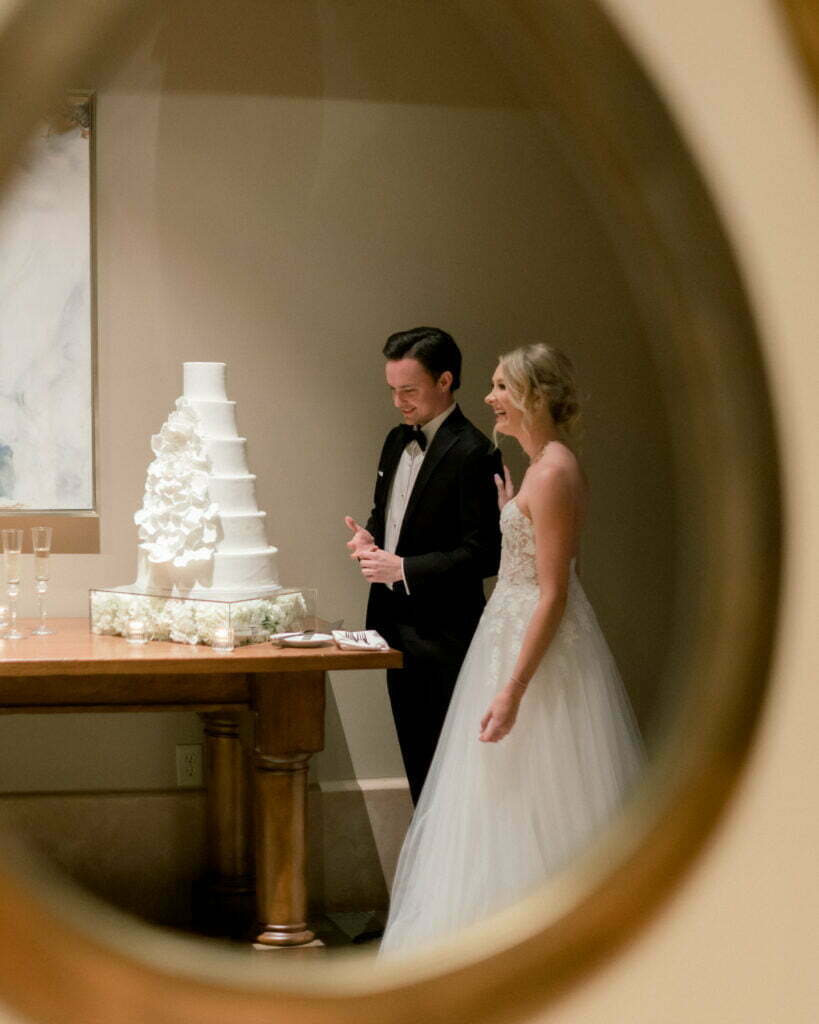 What was your wedding theme?
I would say modern romantic. I wanted everything to be white with some gold and silver accents. I loved adding in the acrylic chairs with the white flowers but then having the golf course and desert landscape in the background to give it some contrast.