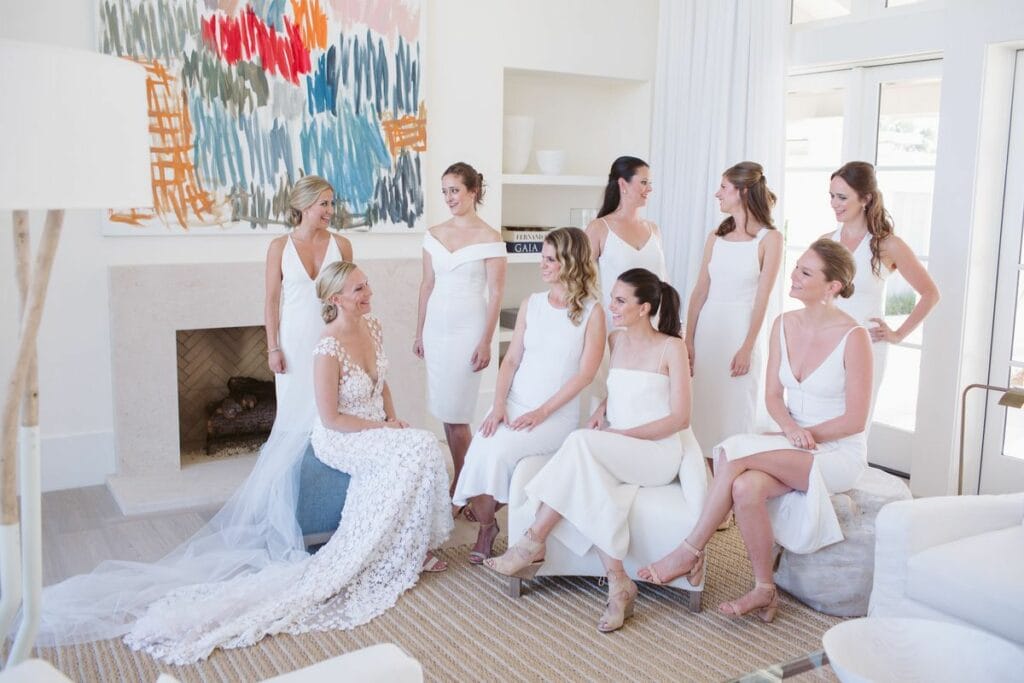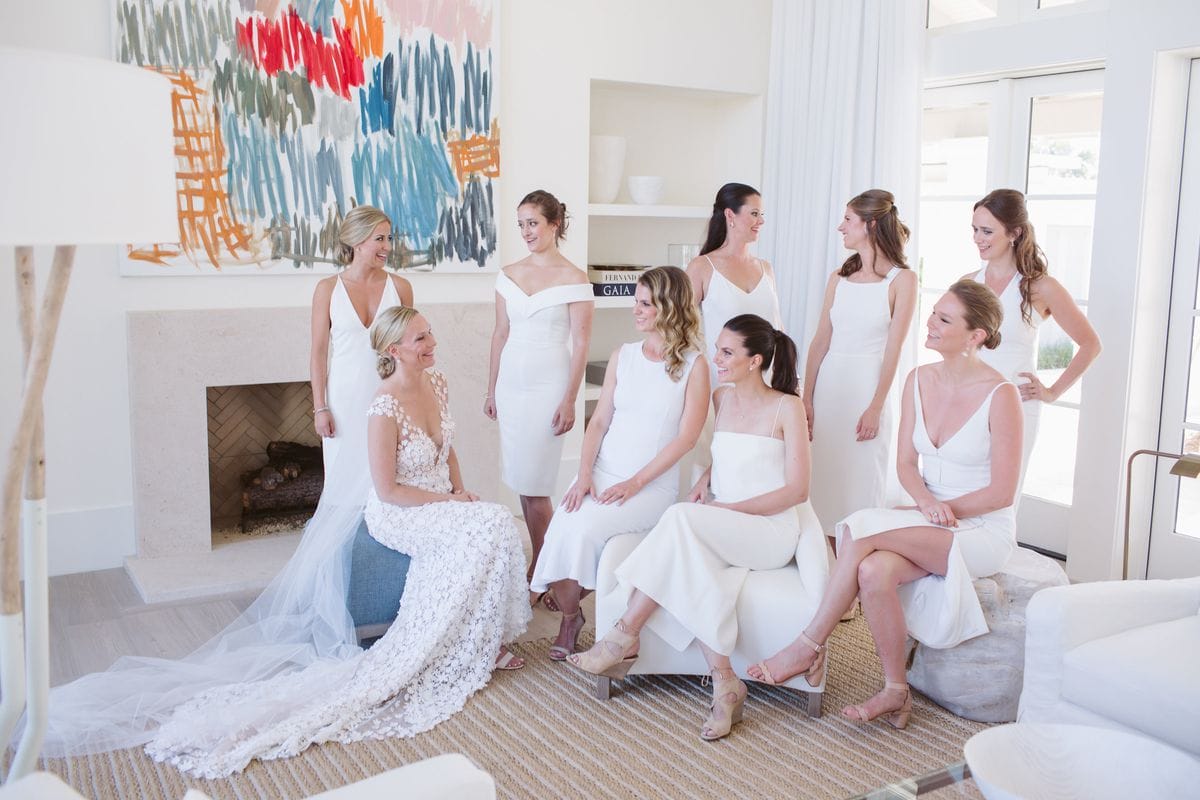 When picturing a wedding day, we tend to imagine the bride dressed in white with her bridal party all in one other staple color, and this is tradition. However, as time goes by brides are putting aside this tradition and have begun setting a popular new trend… which we must say, when designed correctly is utterly elegant.
The Bride, Groom & Bridal party are all dressed in WHITE.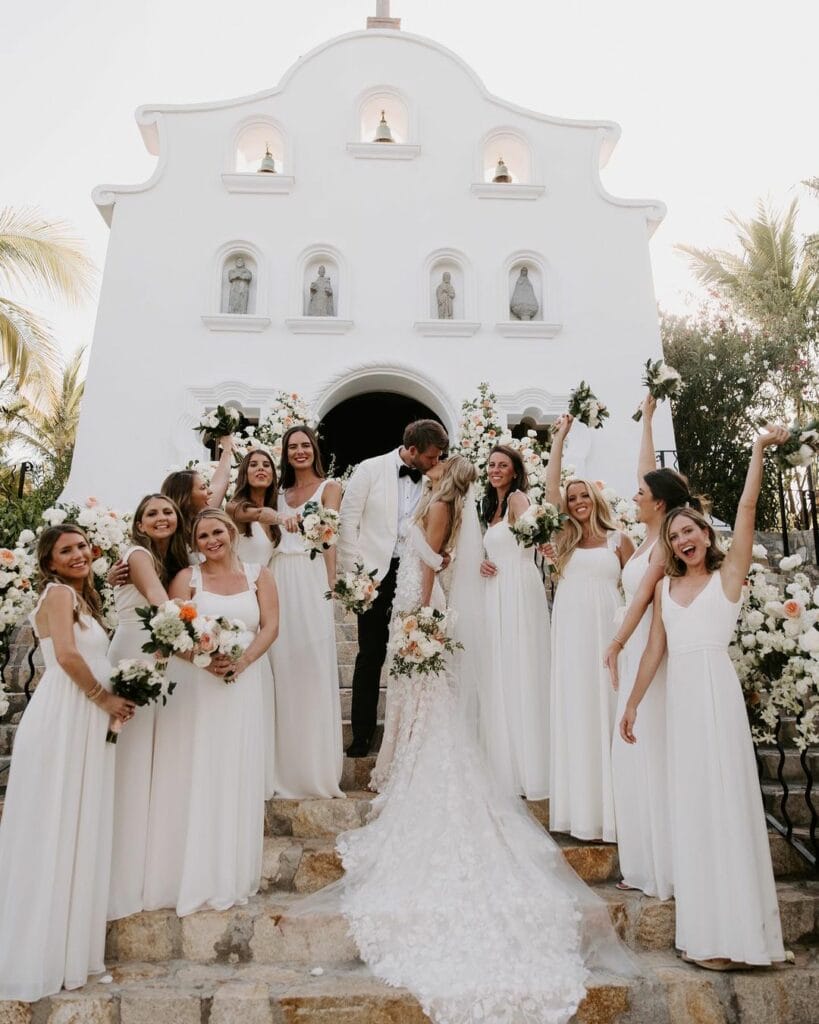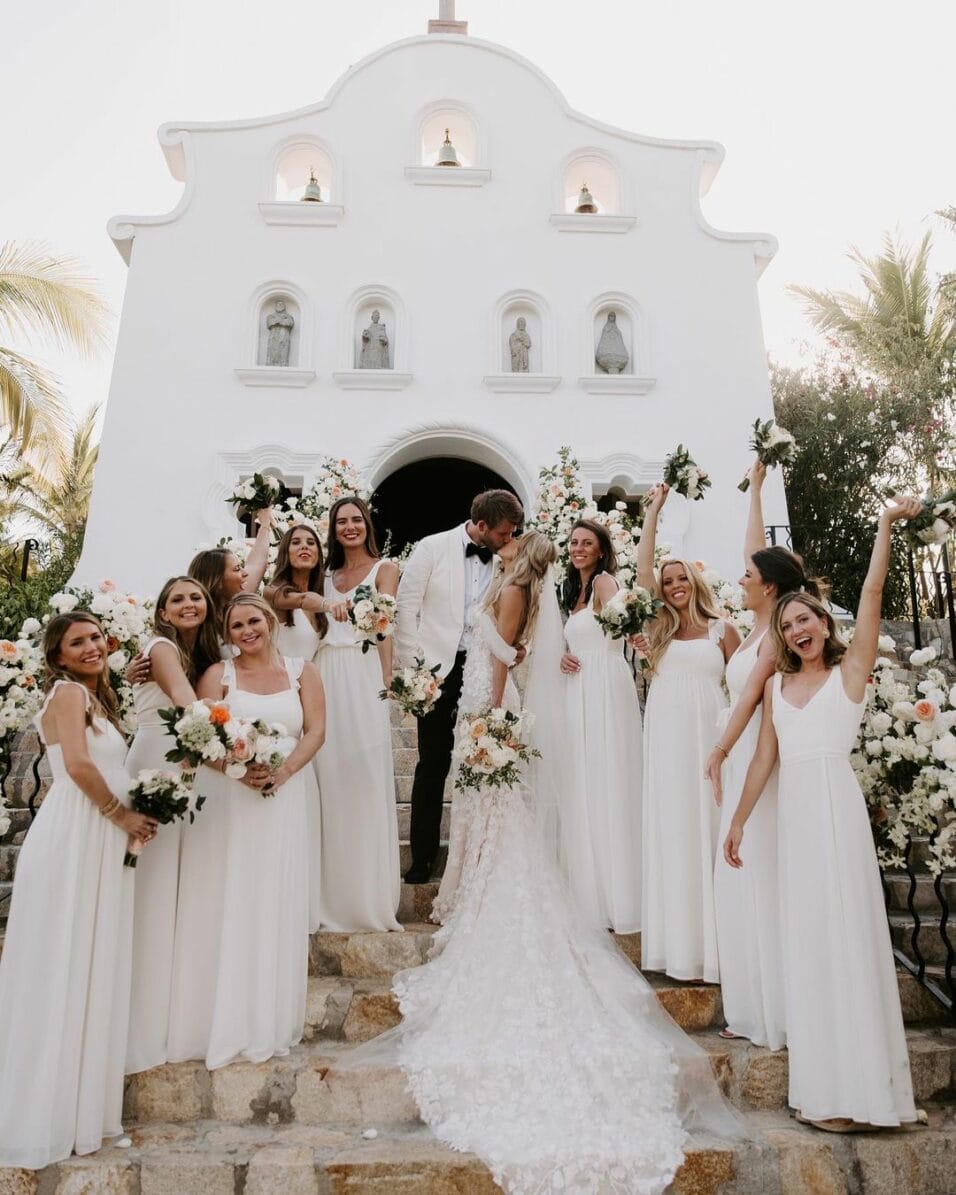 How to create the look
Now, It isn't something that every bride will wish for, but that is what makes this trend so unique. But you may ask, how is the bride meant to stand out amongst her bridesmaids? The key to creating this undeniably fashion-forward look is to always make the brides' dress stand out among the bridesmaids.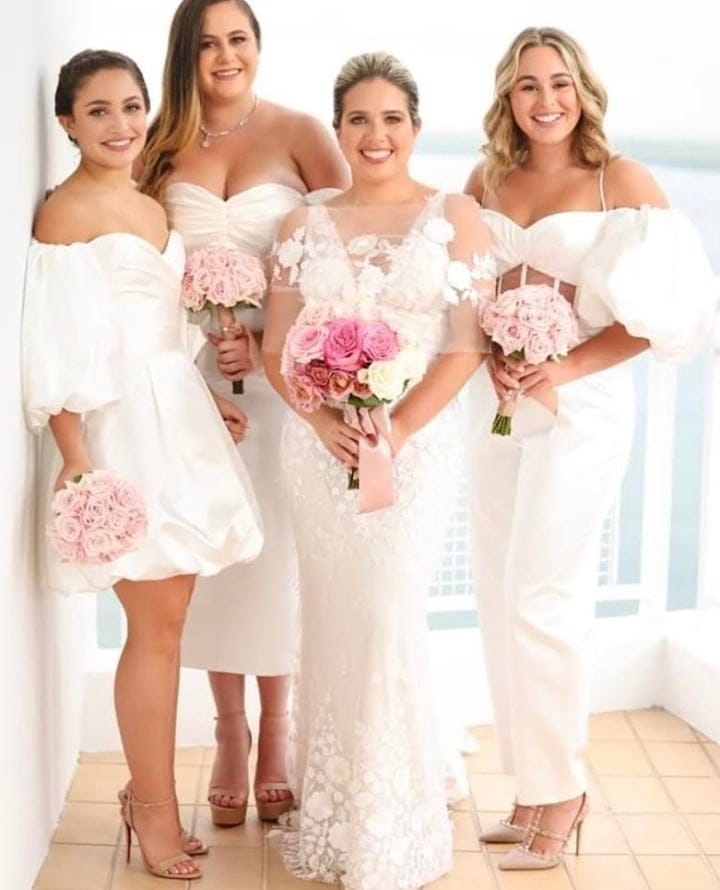 Focus on keeping the bridesmaid dresses as one shade of white along with opposite detailing to the bridal gown. For example, if the bridal gown is has a range of delicate shades & intricate details, keep the bridesmaid dresses in a simple silhouette. Contrasting between the two different styles and shades will create an elegant and refreshing bridal party look.
Of course not forgetting, the Groom beautifully ties in with the theme when wearing a white too.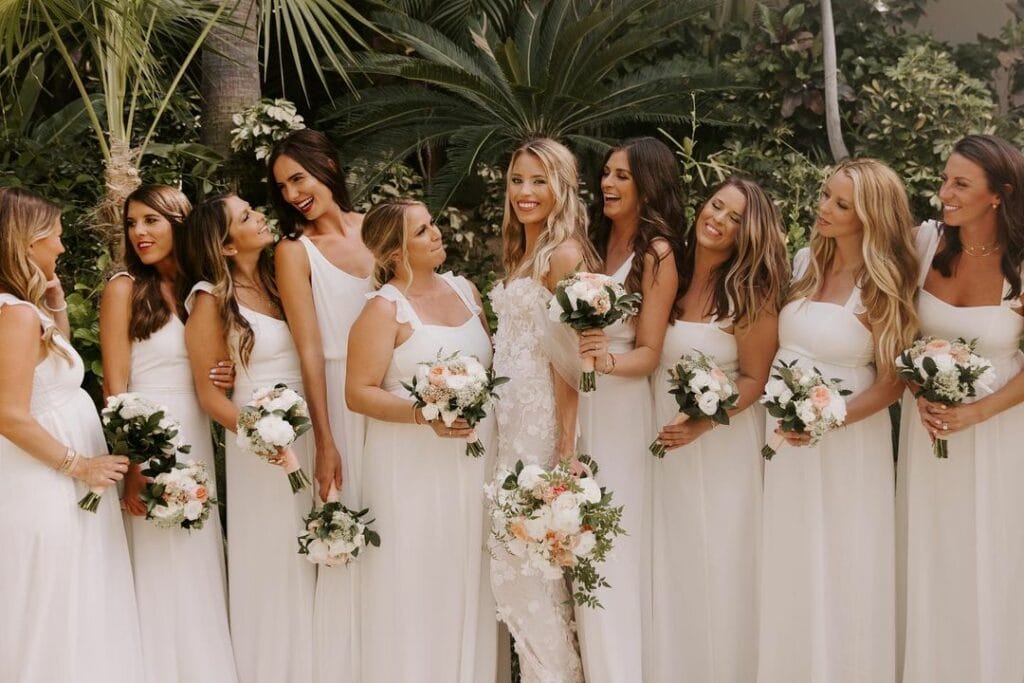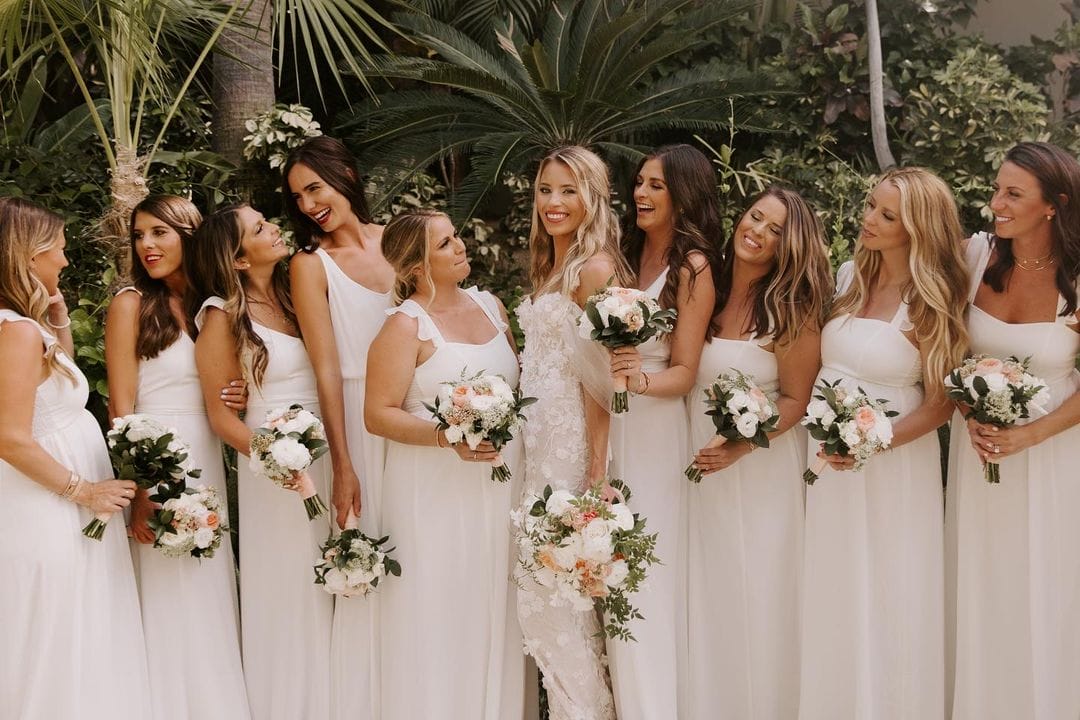 The finishing touches
Finishing touches are beyond important when styling an 'all white' look. If the bridal gown contains various subtle delicate shades, carry this throughout the bouquets. Keeping the neutral tones and adding in a very simple touch of color. The overall look is flawless, unique and beyond sophisticated.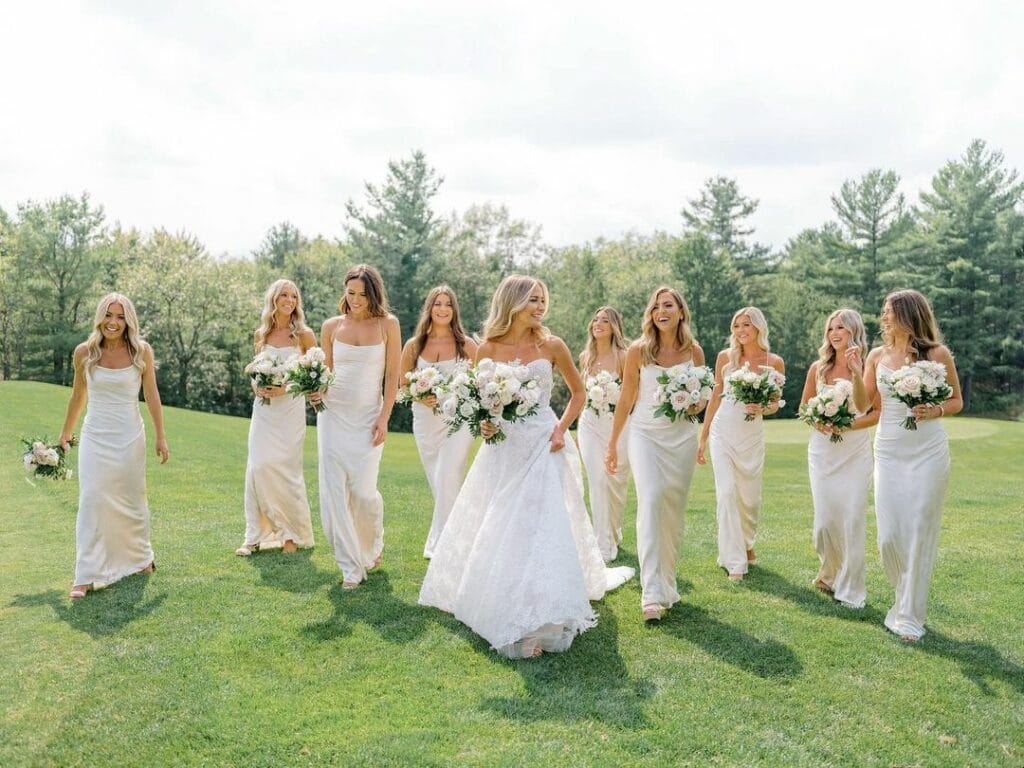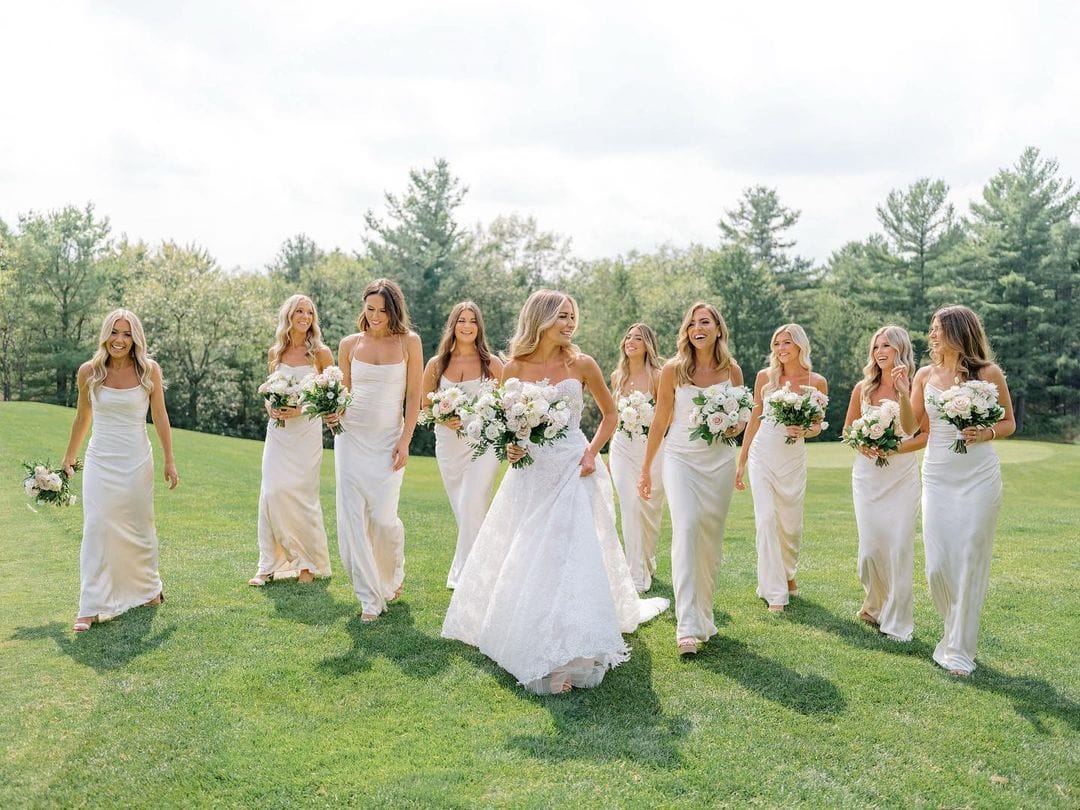 If you have been inspired by this blog post, one of our consultants at your nearest exclusive bridal store would be delighted to help begin your Mira journey.
We look forward to helping you find your dream gown and becoming a part of the Mira family, a Mira bride.