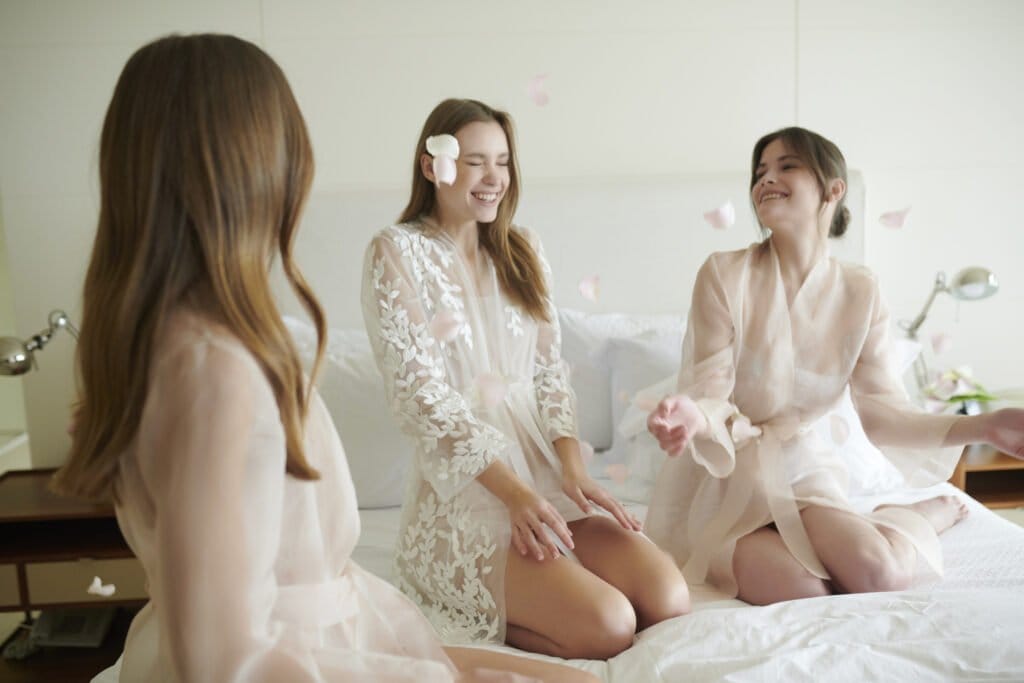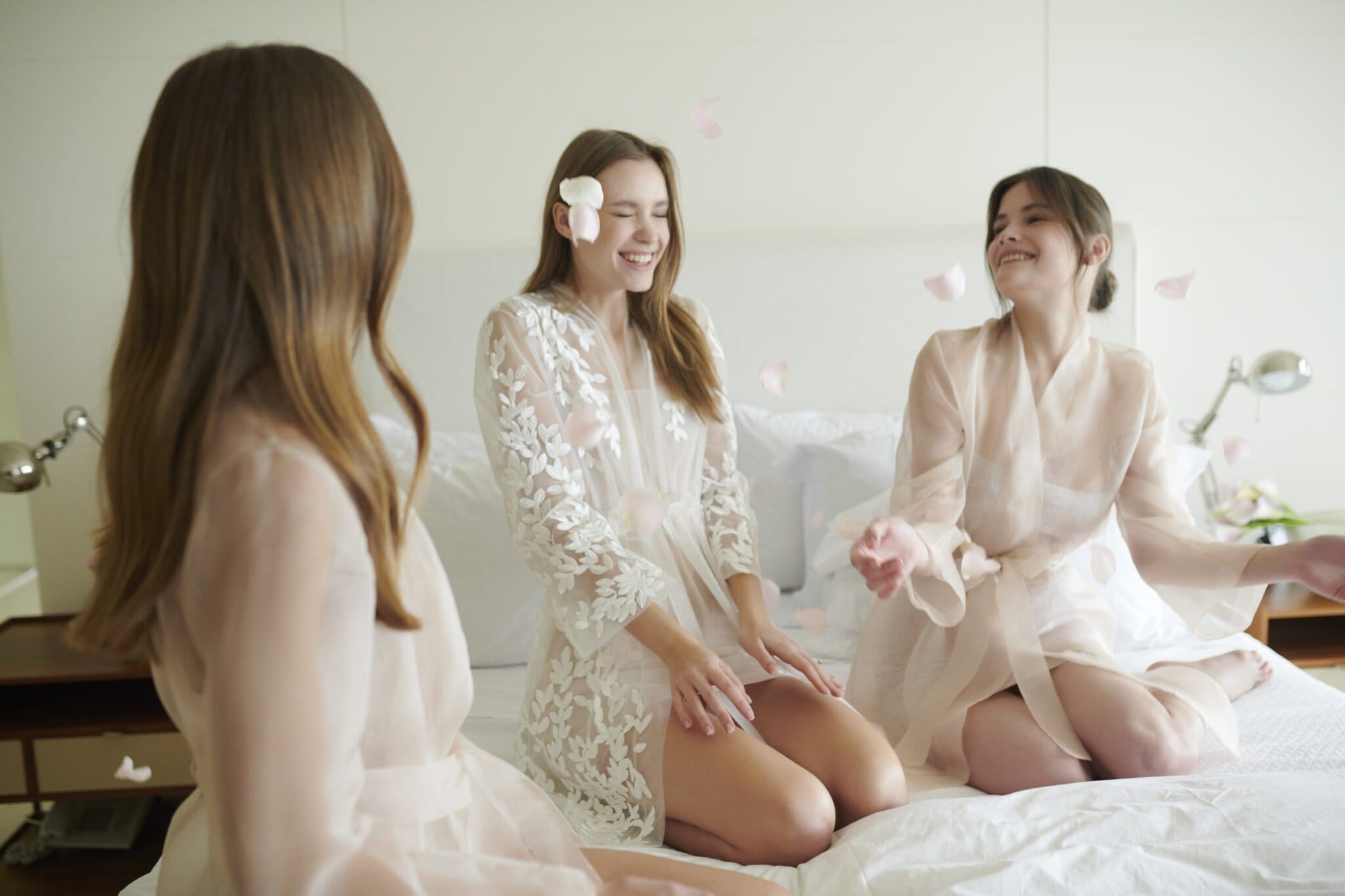 When a bride-to-be invests in a couture Mira Zwillinger gown, they often fall deeply in love with the entire brand. Once the passion for their gowns detailing has struck, then comes the extras to elevate the look. The veil is added, perhaps a matching detachable topper (or two!) & potentially a purchase from Zwillinger's pre-bridal collection… it really is a true bridal connection.
After many Mira brides contacted us asking for the intricate & delicate detail from their gown to be designed onto their bridal robe, Mira & Lihi felt inspired!
Wake up and wear couture
Being excited by the concept of couture bridal robes, Mira & Lihi have designed a limited edition collection of 11 couture bridal robes that radiate beauty. The collection boasts 5 robes with the same intricate handwork of our iconic gowns Charla, Messa & Gigi and features 6 fresh romantic designs including 1 plain organza sheer robe that can also be worn by the bridesmaids.
All robes are perfectly paired with a slip camisole for the under layer of the robe allowing brides to feel comfortable for the entire morning.
Zwllinger's couture robes are a limited edition & limited series collection meaning that you should be quick should you wish to wake up and wear couture! Once the pieces are sold out, they will not be produced again.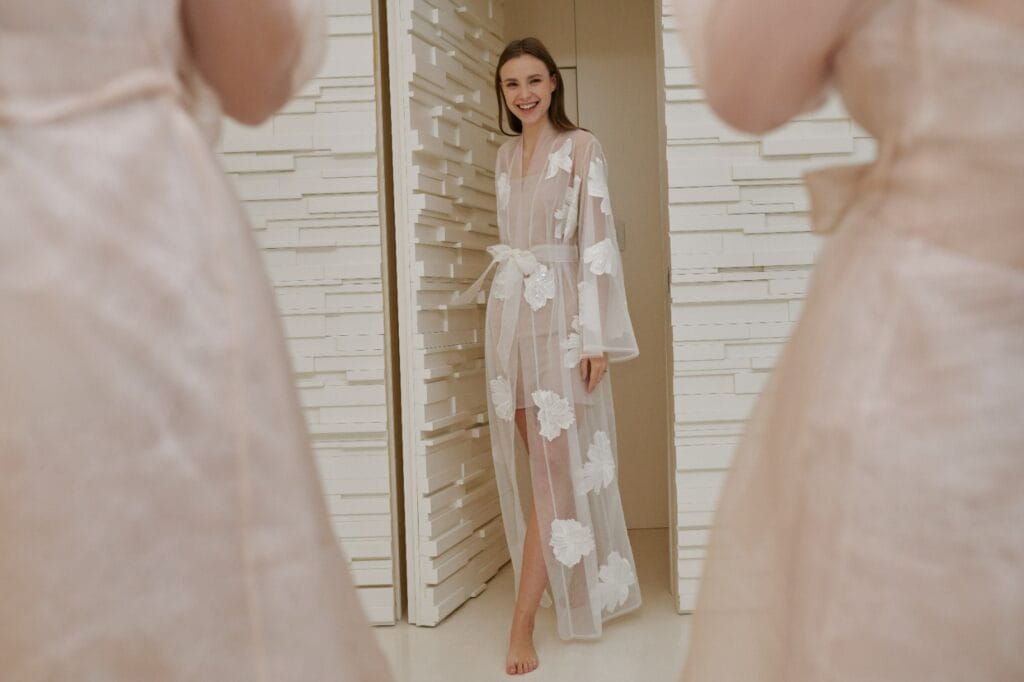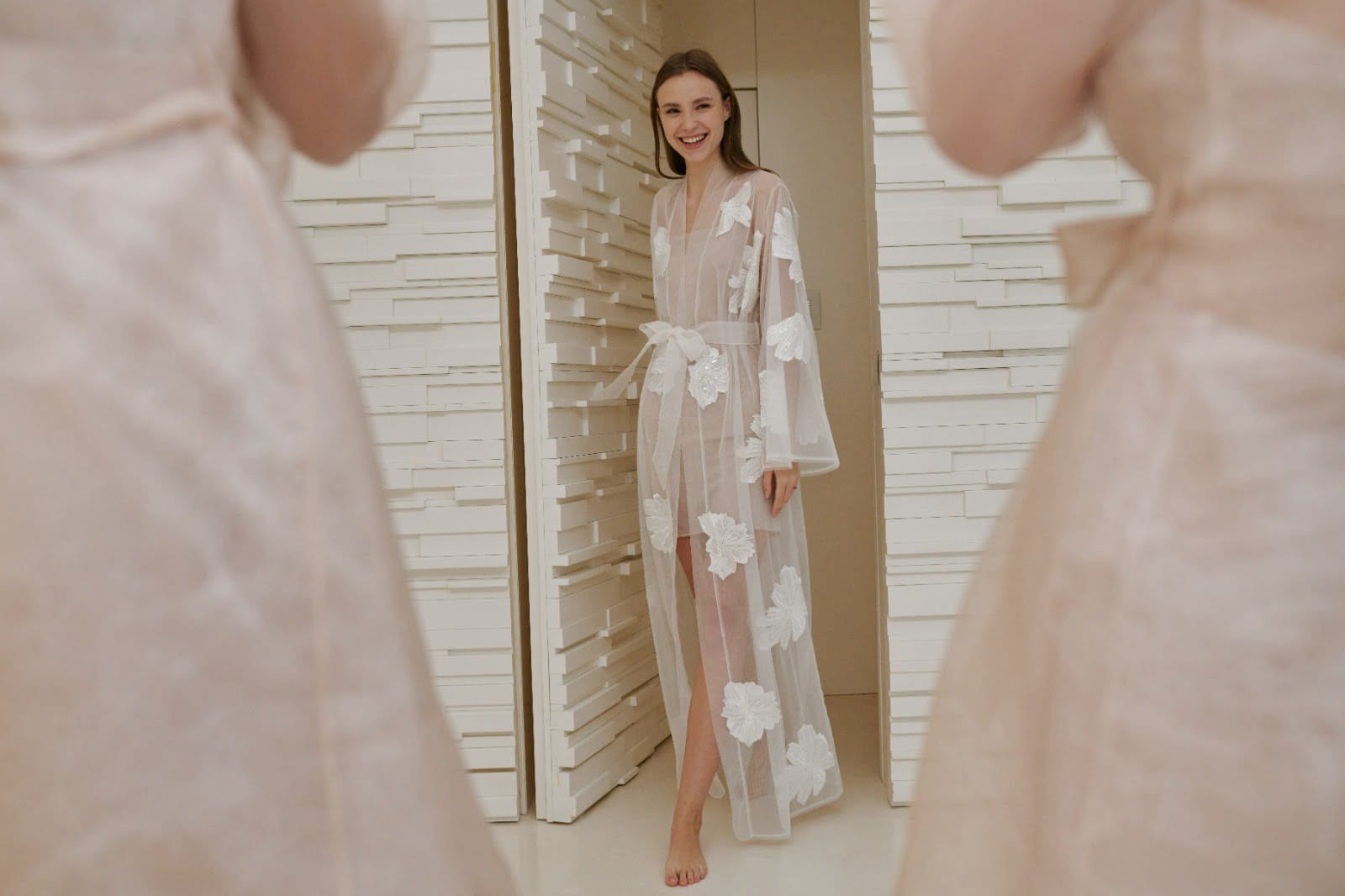 Zwillinger's
You don't have to be a Mira bride to wrap yourself in an elegant couture robe. The 5 new chic & elegant designs within the collection are perfect for brides who want to elevate their getting ready look & of course… your getting ready photos! Waking up and dressing yourself in a couture robe is the perfect way to feel incredible before even being glammed up.
A bridal robe can be kept forever (just like your gown!) and it is a beautiful reminder of not only your whole day, but the morning of getting ready surrounded by your bride tribe. You can wear your robe post wedding and feel as wonderful as you did on your big day.
Mira Brides
You have fallen deeply in love with the intricate detailing within your Mira gown but only truly get one opportunity to wear your special gown. With our new couture robes, you have the opportunity to wear this detailing all year round. Imagine; getting ready in the morning, prancing around the house or even cooking up a delicious meal… in your Mira robe with your wedding gowns detailing.
Being alongside our brides from the minute they wake up to the moment they say 'I do' felt like the most perfect elegant Mira transformation. It is the perfect way to complete the whole day as a Mira bride.
How to purchase
The limited edition luxury collection is now available to purchase online through our Zwillinger's online collection.
For all Mira brides whose gowns do not feature in the collection that wish to wake up and wear couture to match their gowns detailing, please send us an email to [email protected] with your gown name & request.
We are extremely excited to see all of our gorgeous brides-to-be transform into a bride whilst wearing their couture robe.