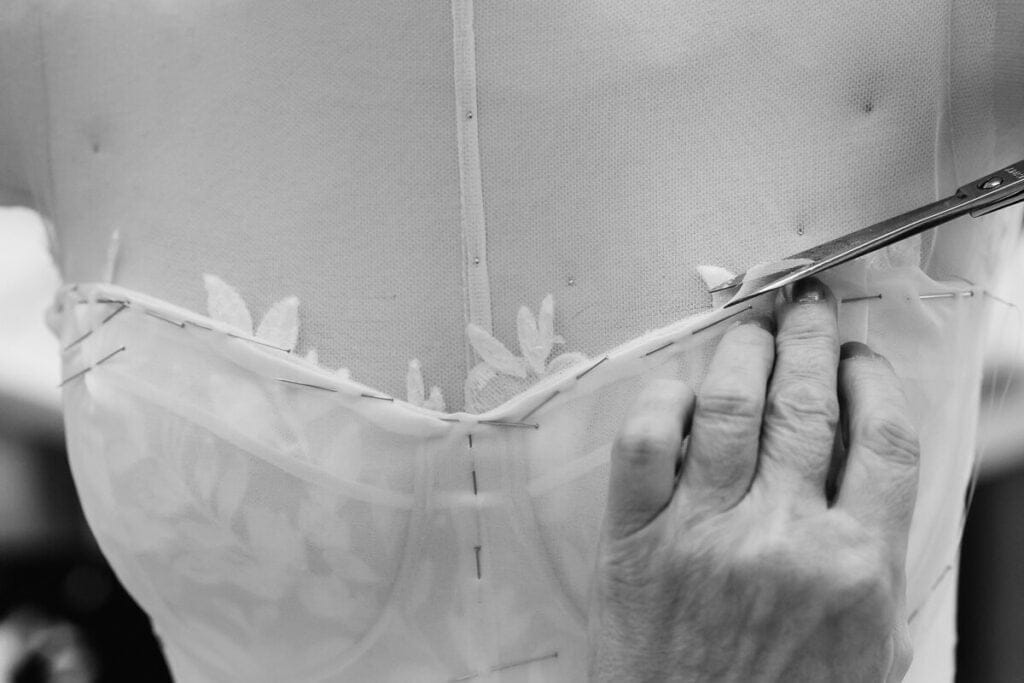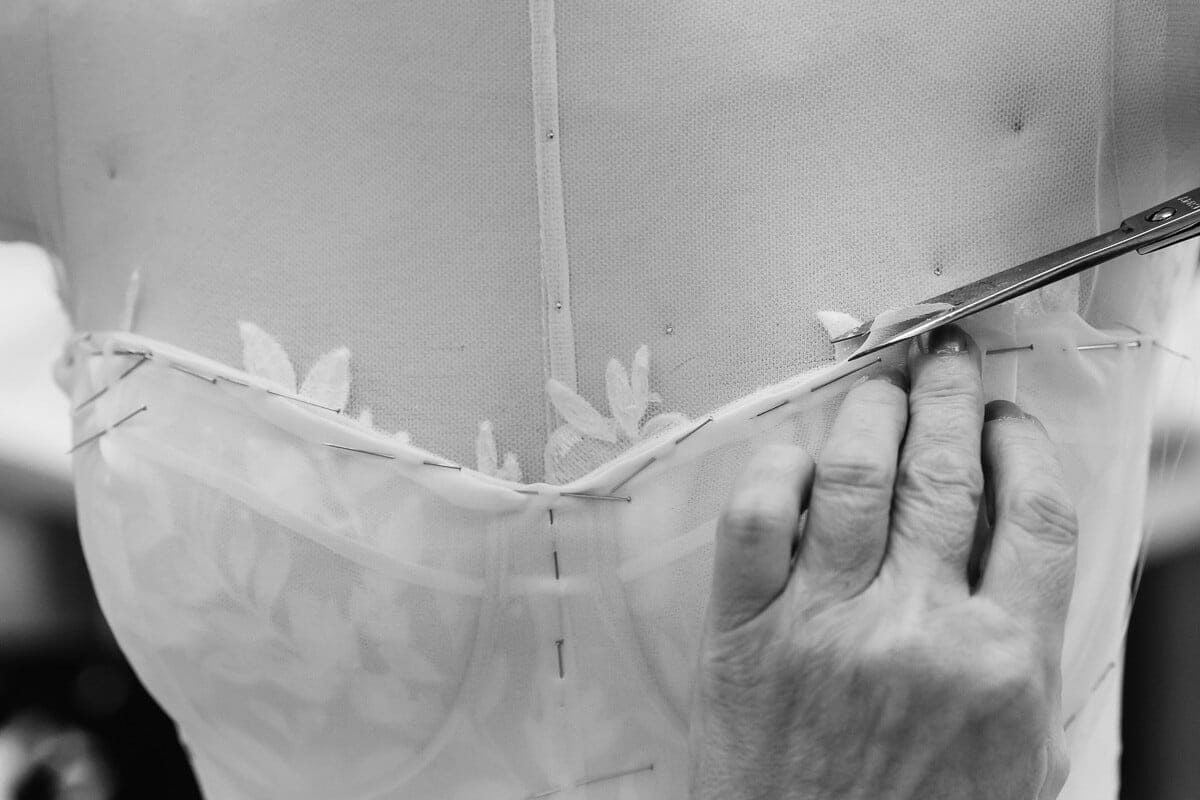 A couture bridal gown is one of the most personal garments that a designer can create for anyone. Everything about the gown is individual to the bride and no two are ever exactly alike.
Once a dress gets the "YES", exact measurements of the bride are taken and sent back to our studio, and the gown-making process begins. The painstaking amount of labor that goes into each gown, along with the quality and attention to detail, makes each gown truly unique. Our goal for every Mira Zwillinger gown is to provide couture quality, our signature design, and a perfect fit.
First, we hand-carve a dress form that resembles each of our bride's body shape and measurements. From there, the gown is sewn and assembled on the personalized dress form one step at a time, and the corset shape is adjusted to provide the best fit. Each gown is tailored to the bride's exact measurements and timeless in style.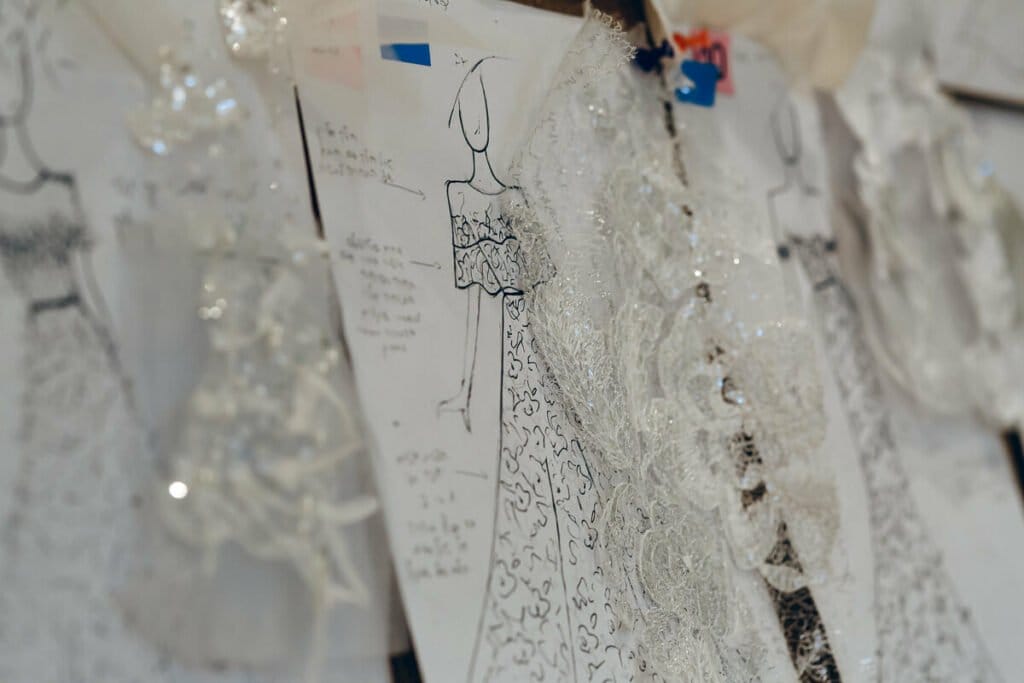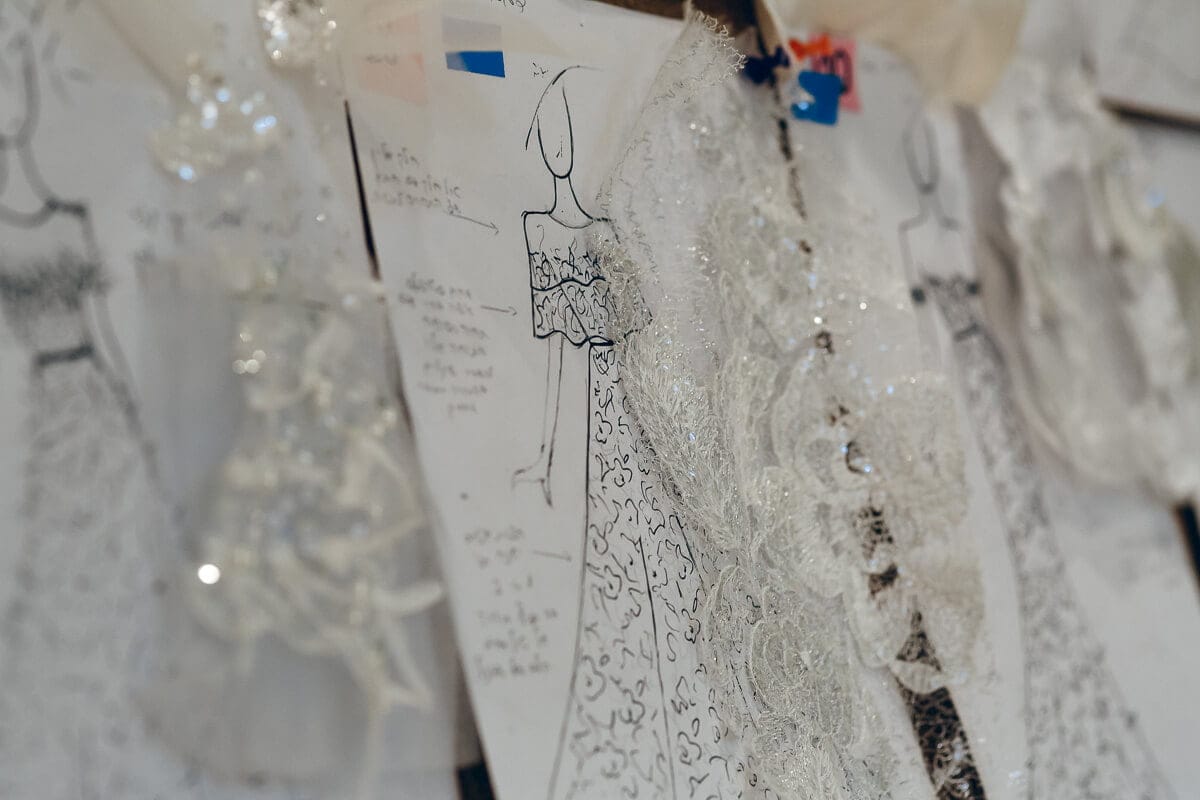 The meticulous work that goes into creating each garment requires many highly trained artisans that handcraft textures, embroidery and beaded elements for each gown— making each garment truly one of a kind. The delicate floral composition on each gown is made up of individually handmade flowers that are created and assembled on the dress form, one flower at a time. It's a slow process that unites all of the smallest details in every design to create the most beautiful and flattering gown.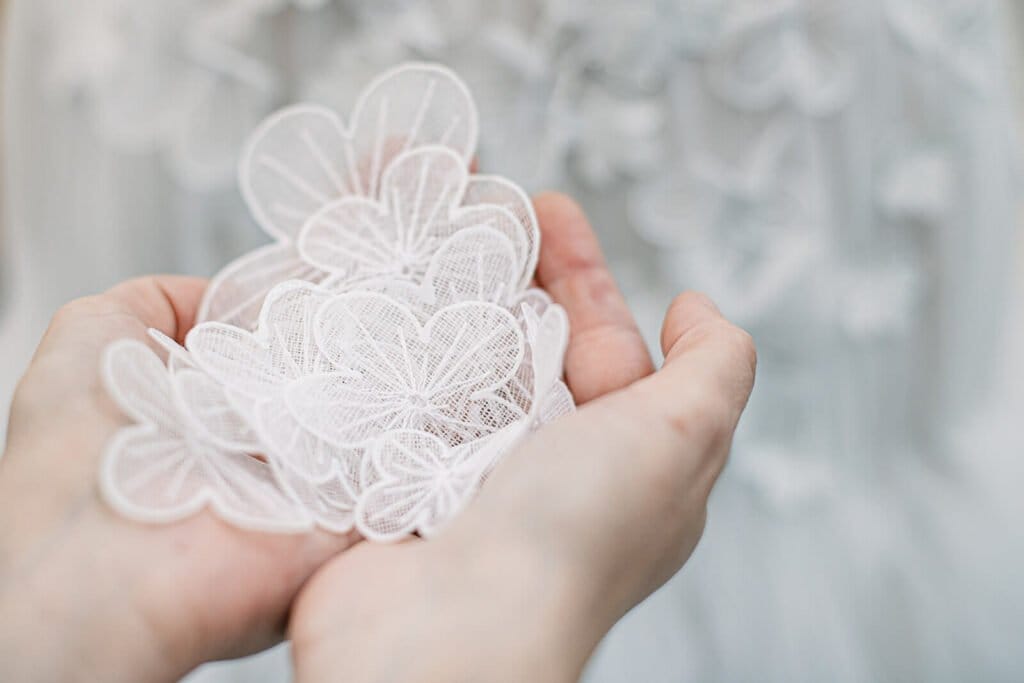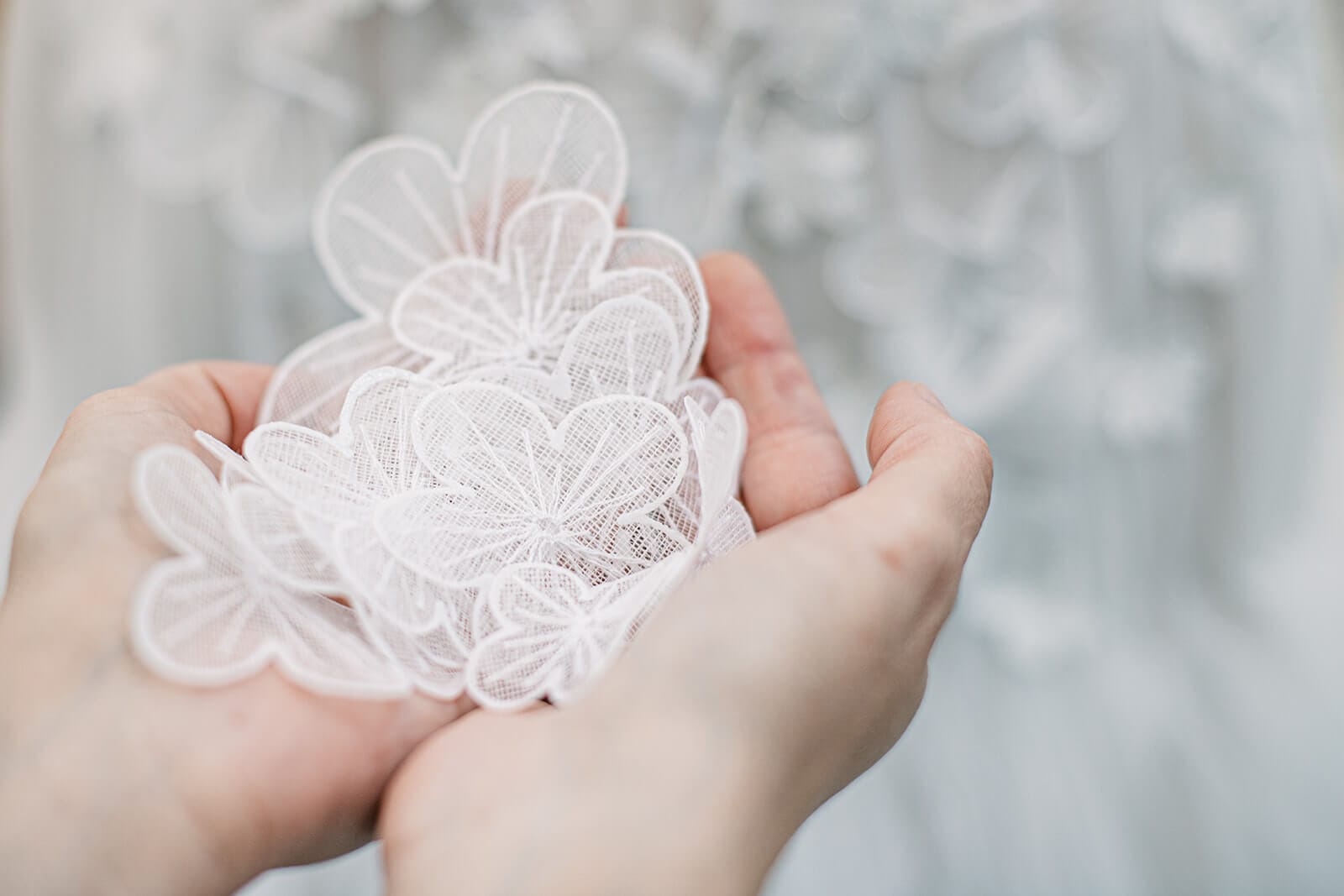 Masters of their skill, our team of bridal experts and artisans are dedicated to creating and offering couture bridal gowns that are personal and unique for every bride.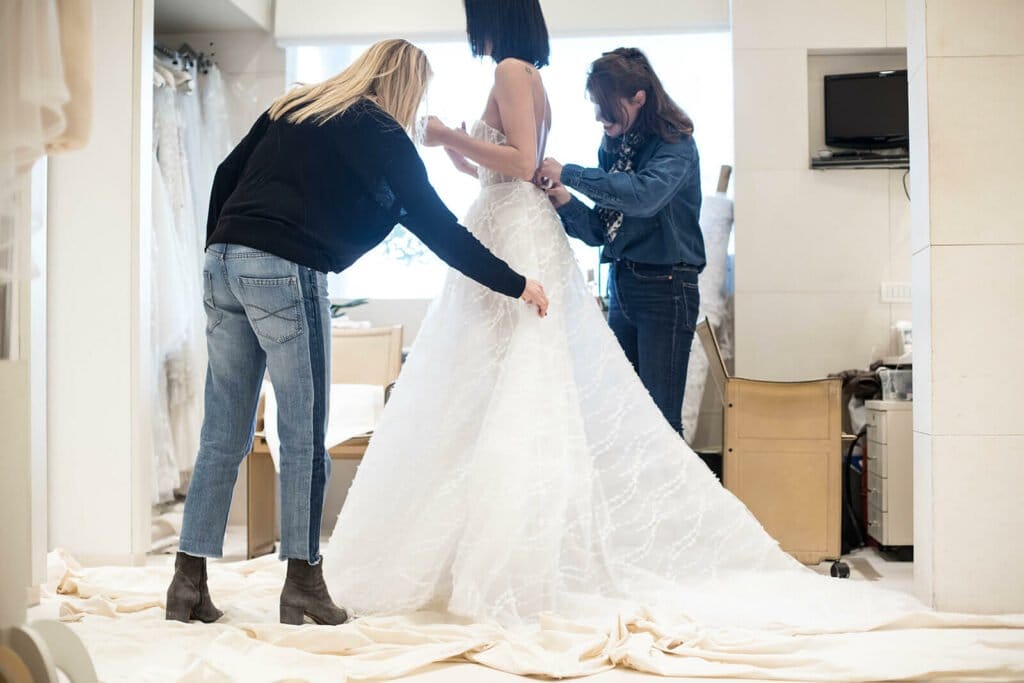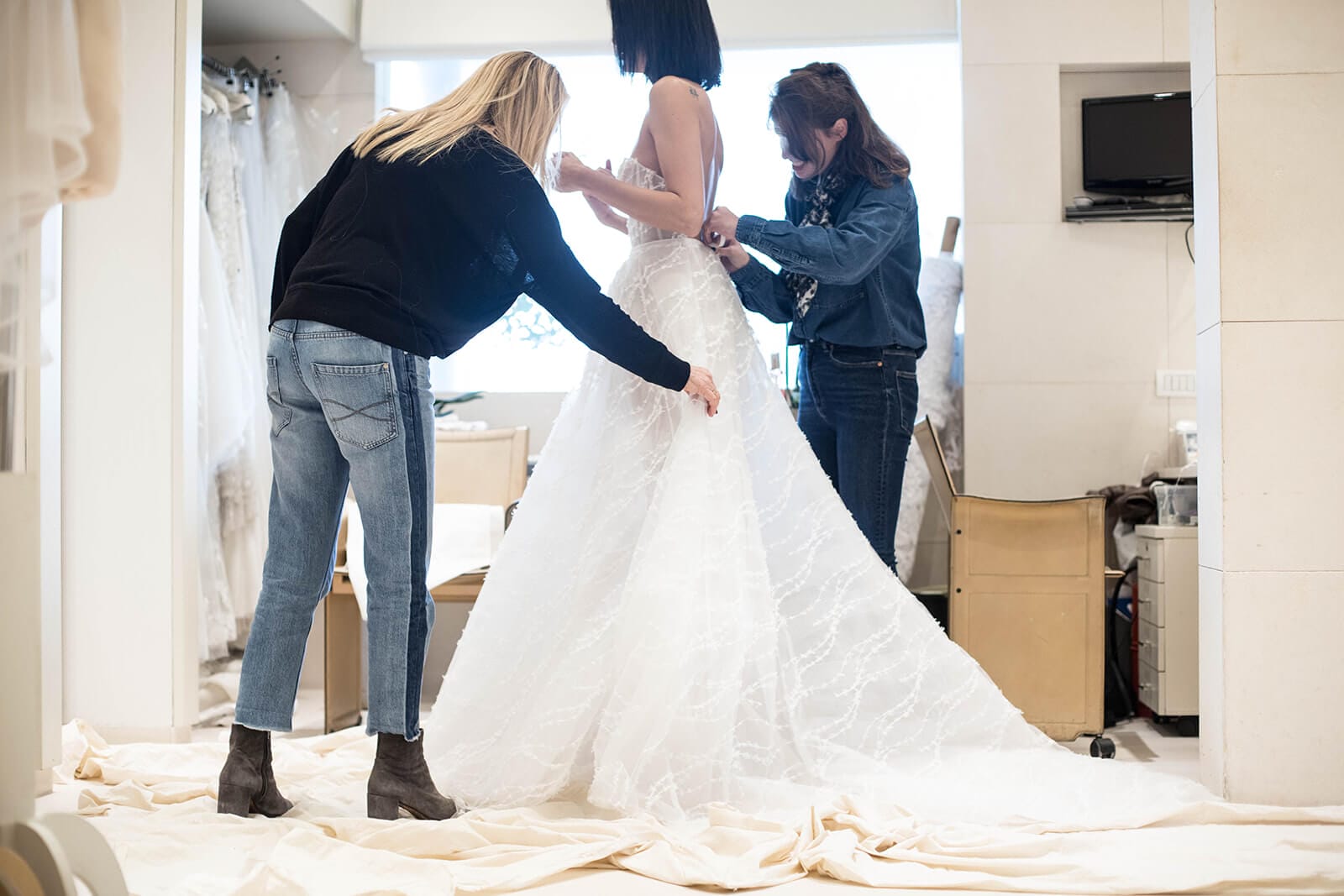 The Mira Zwillinger couture custom made to measure bridal gowns collections are available to purchase at exclusive worldwide high end bridal stores.