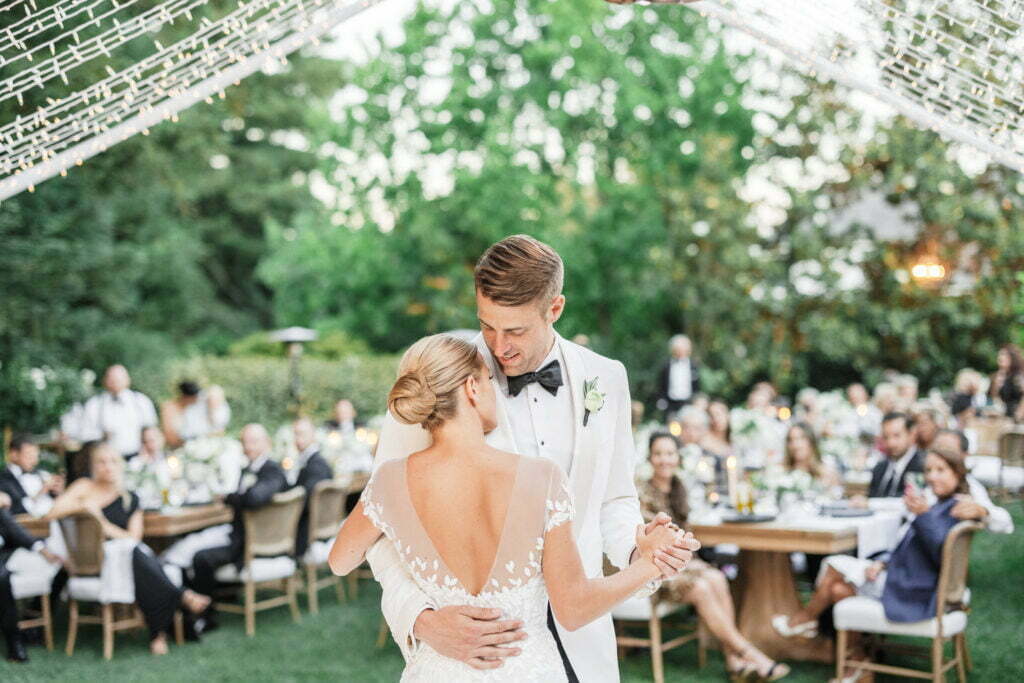 Italian Garden Wedding
Our #MZBride of the week is the absolutely stunning Samantha Trojanowski who got married in our Charla gown with matching topper . Surrounded by their family and friends, the couple held their wedding in Samantha's childhood house.
In the following interview, Samantha shares with us how she started planning her wedding journey and will give you her exclusive tips!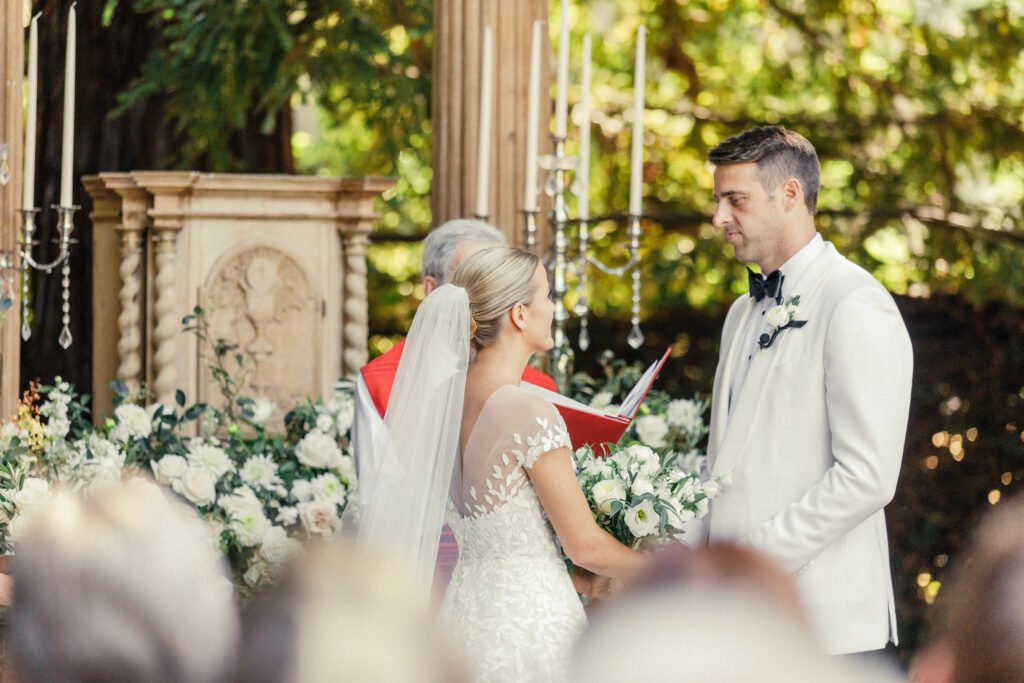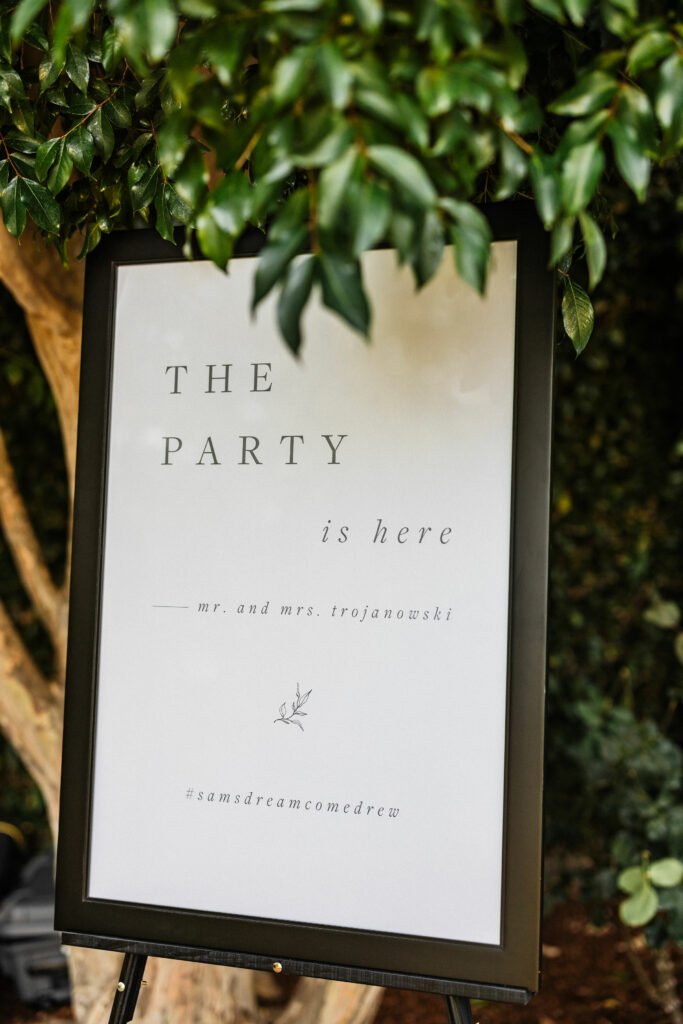 How did you start planning your wedding? What were the first steps?
While I grew up thinking how special it would be to get married in my parent's backyard, my husband, Drew, and I would've been on the first flight to Rome, Italy. But the year was 2021 and the pandemic left too much up to question. I honestly couldn't be happier it worked out the way that it did! 

Our first step of planning was choosing the where and when. I'm pretty sure we settled on the 'where' the night of our engagement – the home I grew up in! As for 'when,' I shamelessly texted the photographer, Jana Williams, that I knew we needed and chose our date based on her. She photographed my sister's wedding and we were in love with everything about her and her work! 

My advice is that if there's someone or something specific that's a must-have, i.e., photographer, band, videographer, officiant, etc, it's totally okay to choose a date based on their availability. Pick your nonnegotiable must-haves and work from there.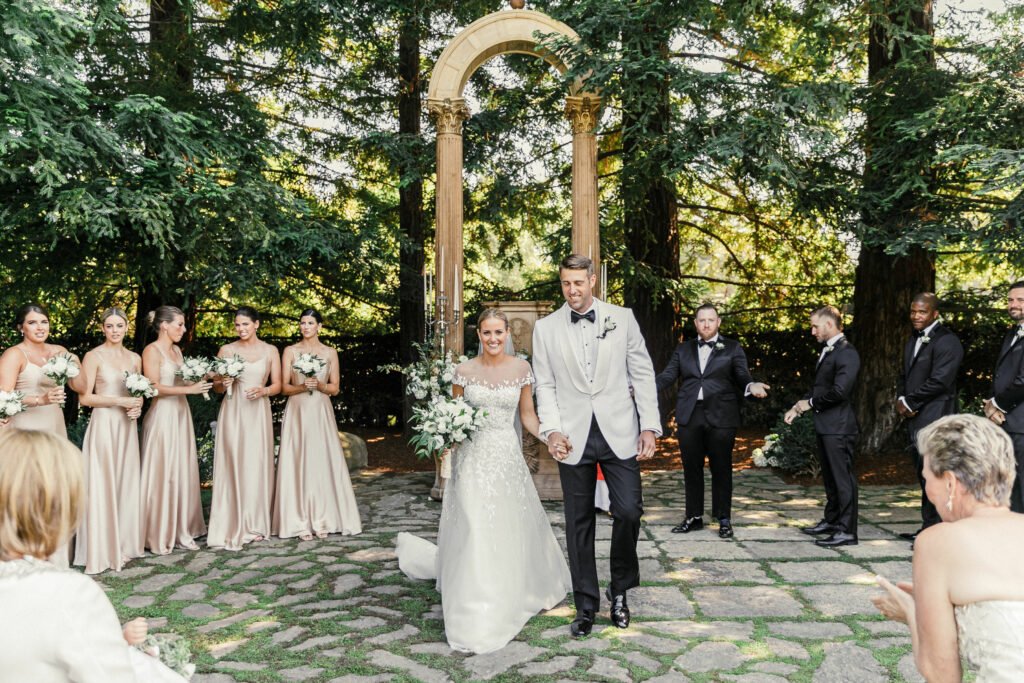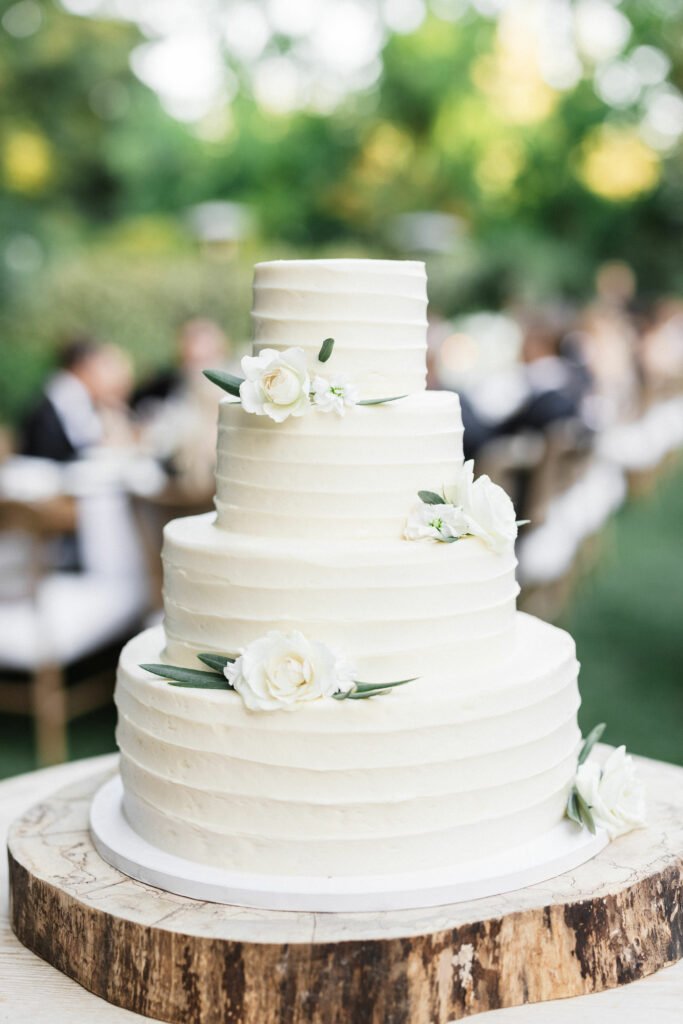 How did you know your dress was 'the one'?
Sounds so cliche, but, kind of like picking your person – when you know, you know! Before even seeing myself in the mirror, the dress fit like a glove and felt so good on. When I walked out, my whole family reacted with "oh wow," "that's stunning" kind of statements and the vibe in the room quickly filled with excitement and giddiness. 

I was overwhelmed with happiness, walking around the room, joking around, smiling ear to ear, getting photos and videos from all angles, of course. My sister got up close and looked me in the eye and asked "is this it" and I immediately started fighting back tears. 

So yes, I did the cliché 'cry when you found your one!'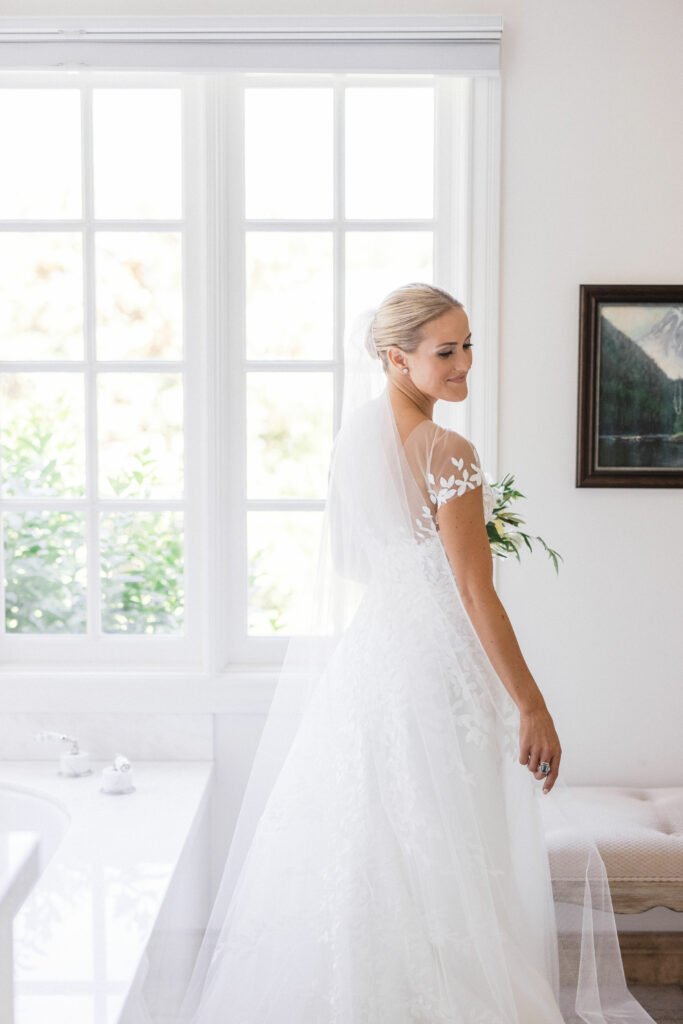 How did you find working with the bridal store team?
I loved working with the team! They were incredibly accommodating, patient and helpful. 

I loved the Charla but I also couldn't let go of how much I loved the top portion of a similar dress, so they made it all possible to create a blend of the two.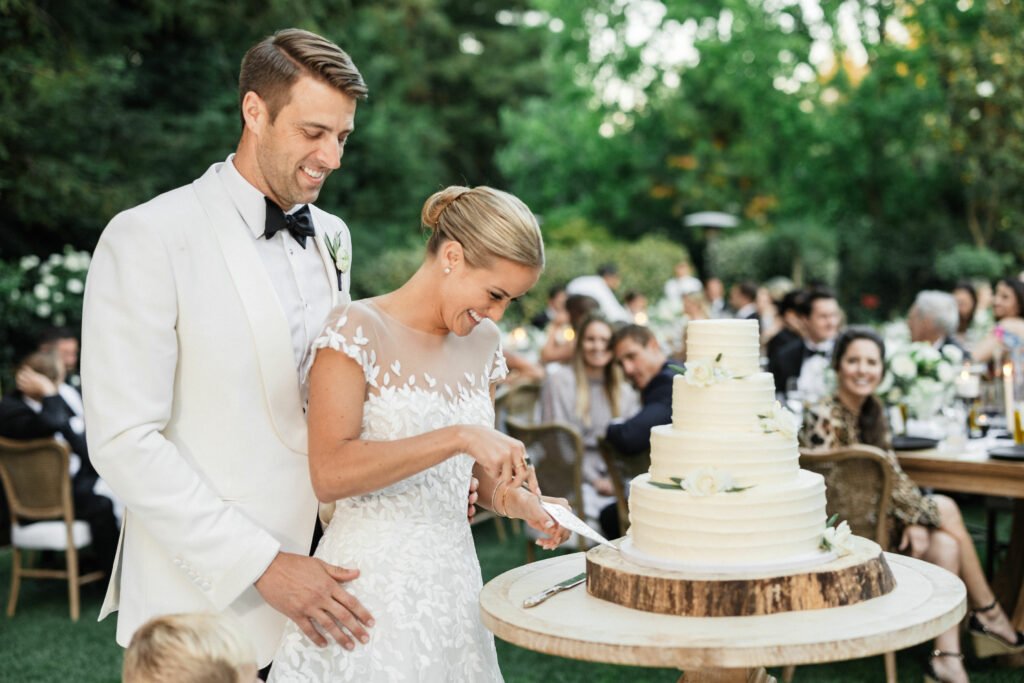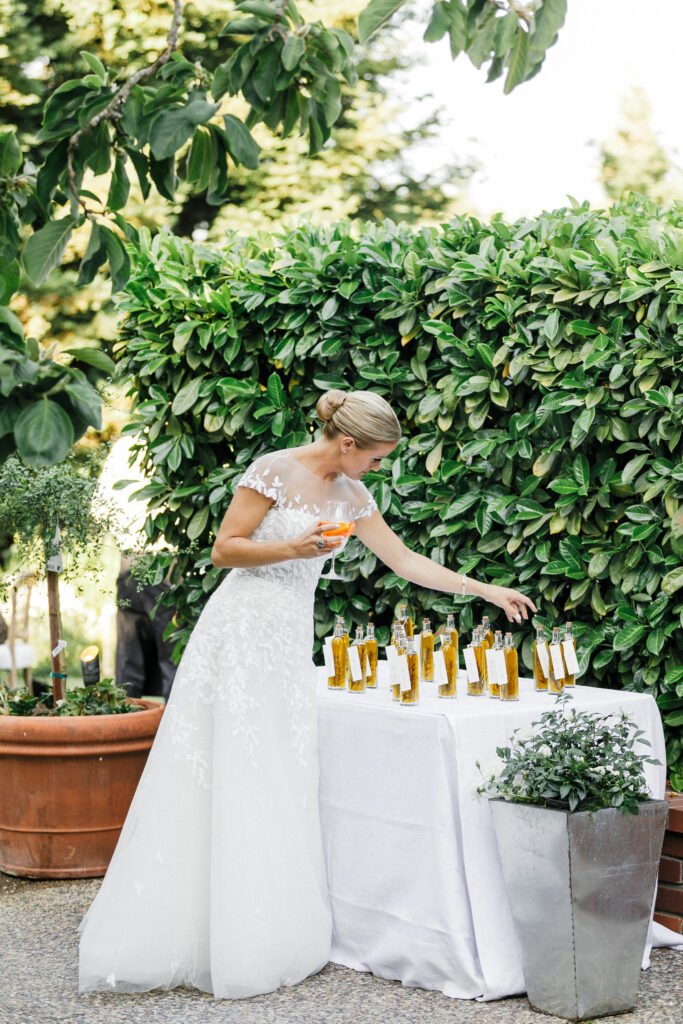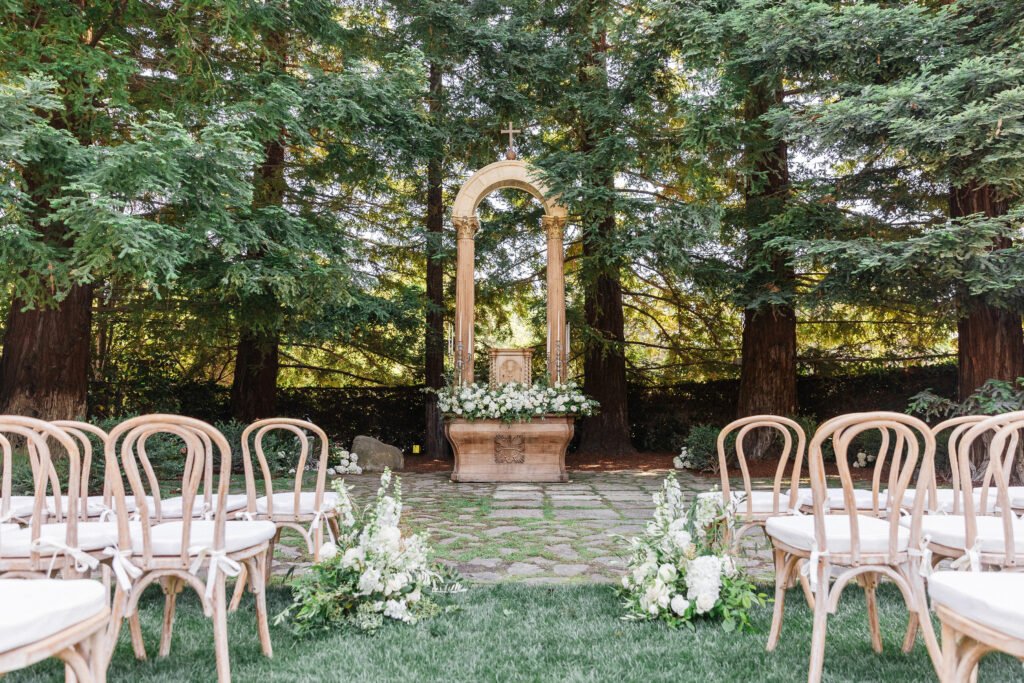 4 advices you would give to all our future brides?
1) Don't sweat every single little detail, except the small few you really care about.

2) Trust your gut and do what makes sense for you (and your significant other)!
 
3) Remember – the day your planning is about you and your soon-to-be husband choosing and vowing to spend the rest of your lives together. Don't lose sight of the gravity of that; remind yourself to take a break from planning and stressing, especially as the date nears, and just be in the moment with your significant other.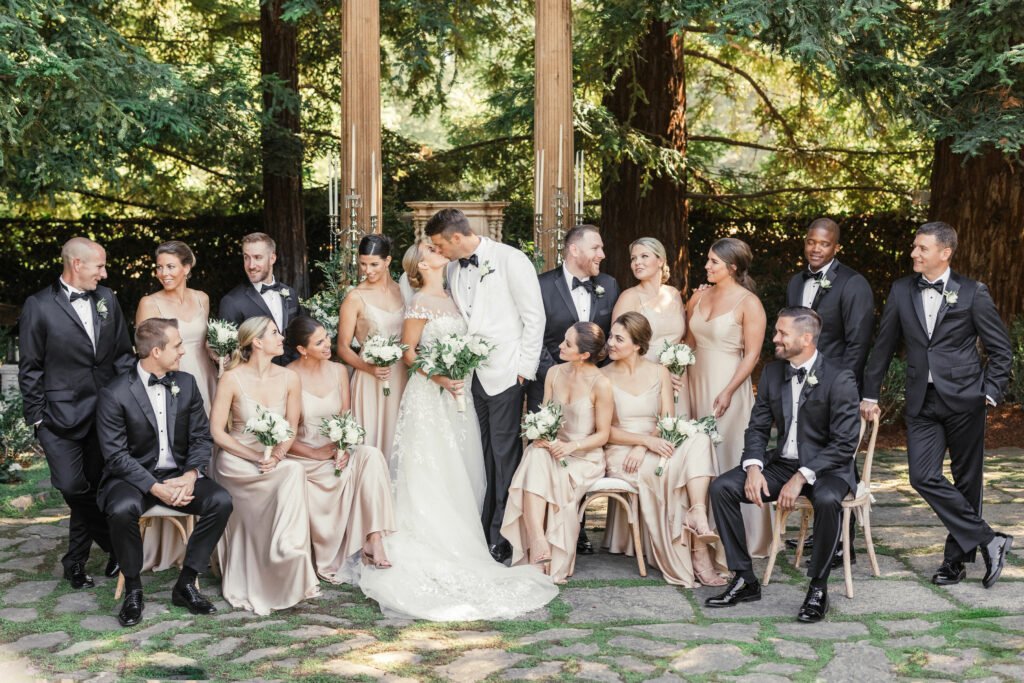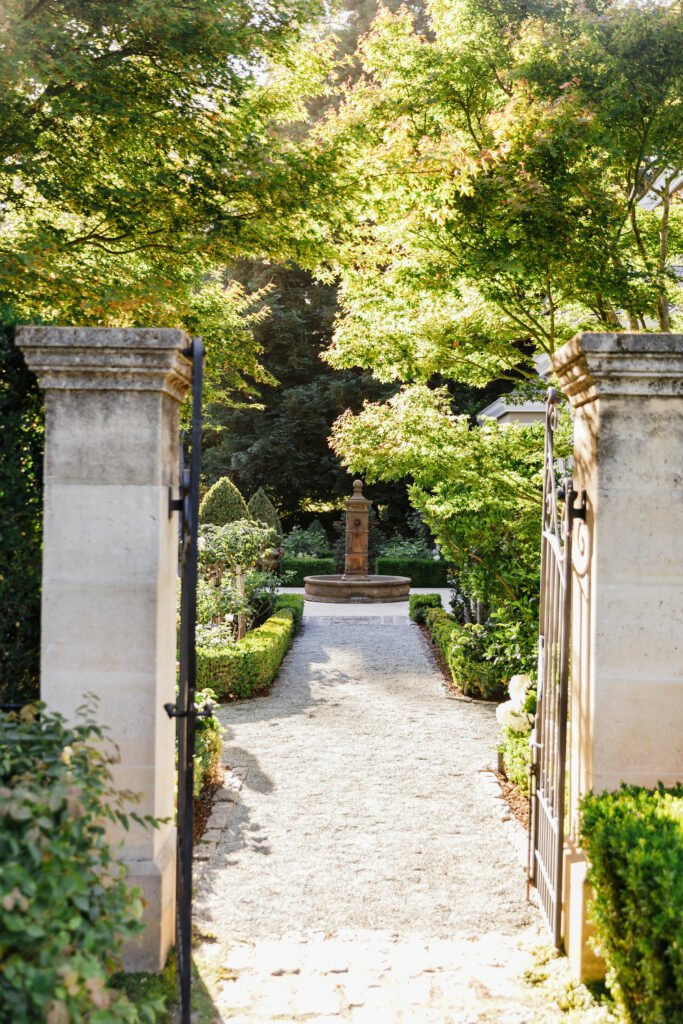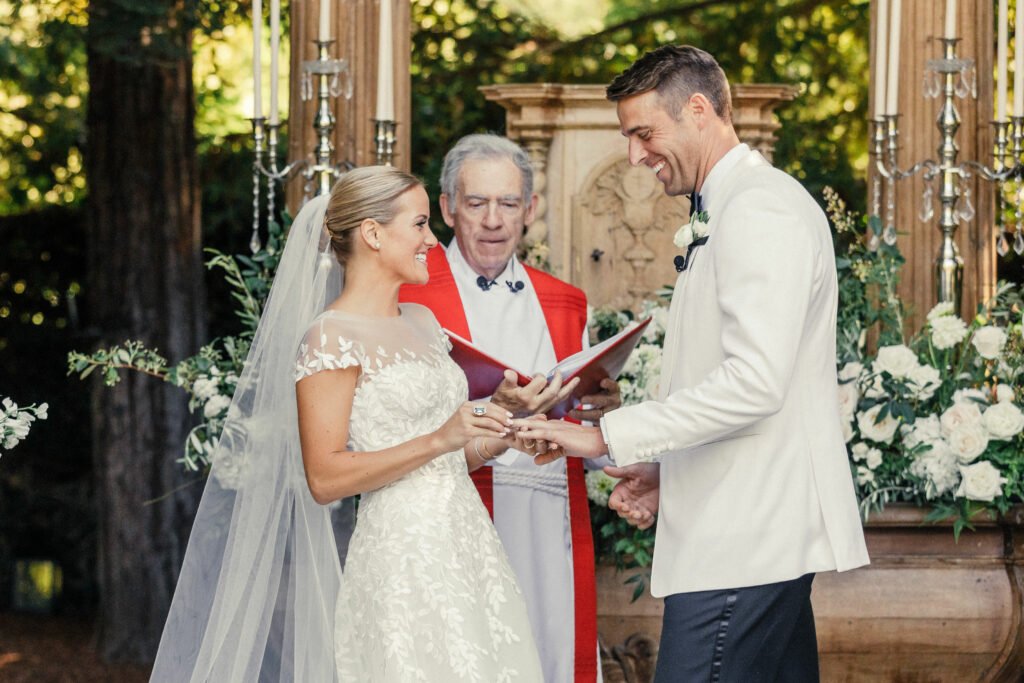 What was your wedding theme?
Italian summer theme full of olive sprigs, olive oil, aperol spritz, and so many other little details.