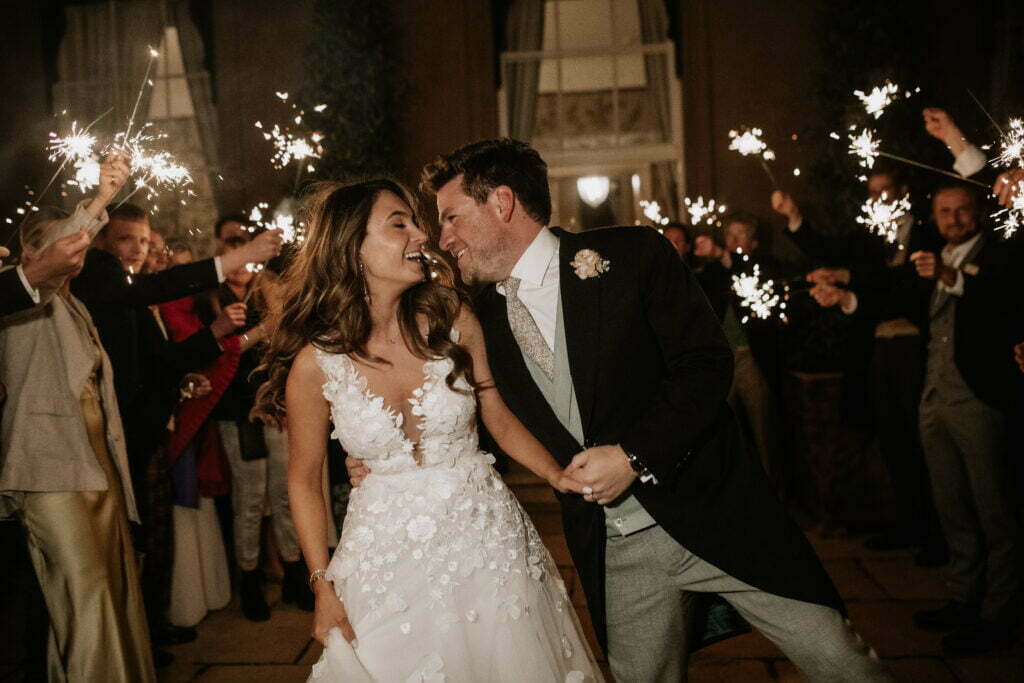 British Floral Wedding
Our #MZBride of the week is the absolutely stunning Poppy Regan who got married in our Julie gown and matching veil. Surrounded by their friends and family, the couple held their wedding at Wilderness Reserve in Suffolk!

In the following interview, Poppy shares with us how she started planning her wedding journey and will give you her exclusive tips!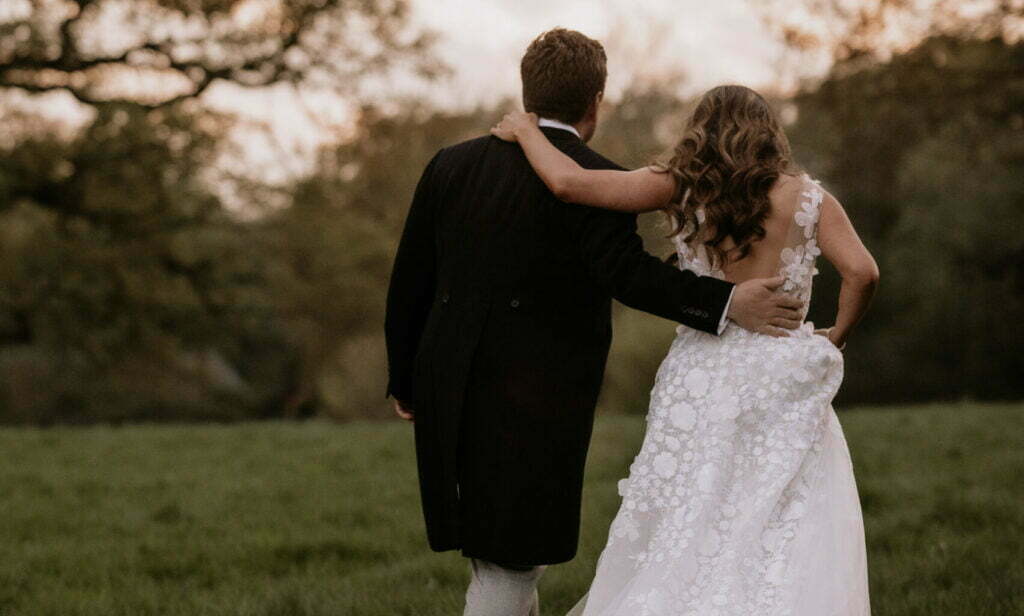 How did you start planning your wedding? What were the first steps?
Well we got engaged at the venue where we wanted to get married so after securing the date (which then got moved twice because of Covid), finding our amazing planners GSP Events, I then booked myself into Brows Bridal to try on dresses! 

I chose Browns because I knew I wanted to try on a beautiful Mira dress :)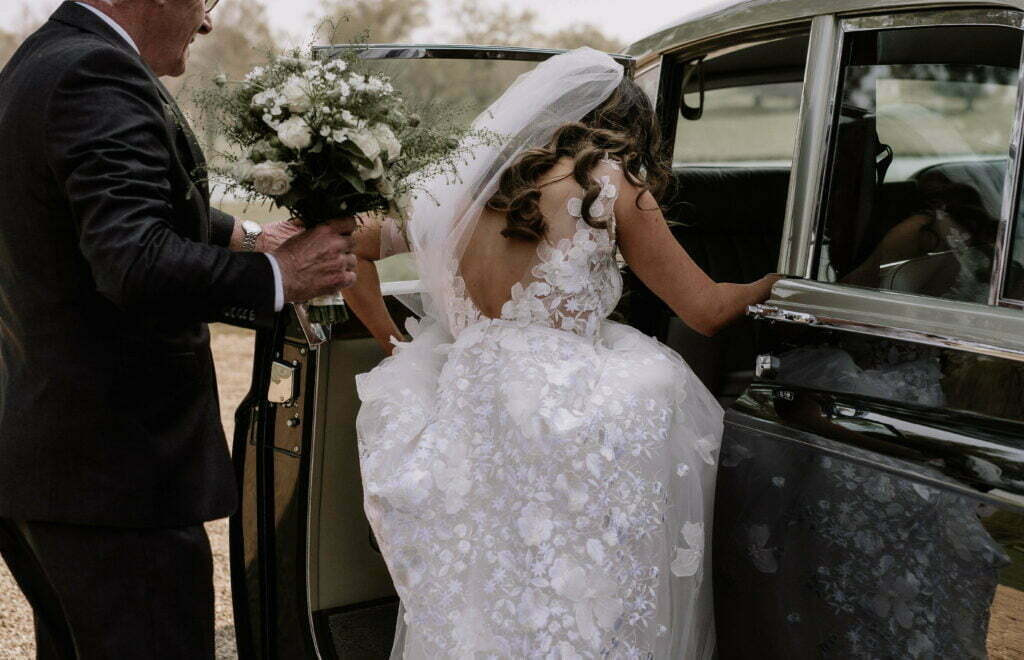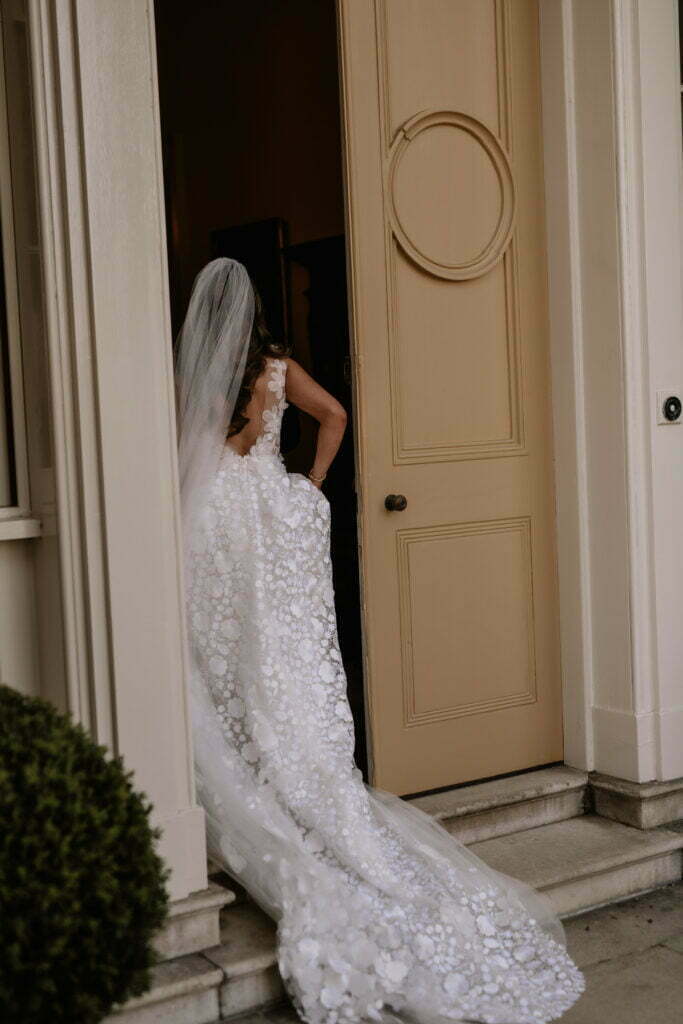 How did you know your dress was 'the one'? 
I initially tried on so many different styles of dresses which was such great advise from Ciara, the amazing shop assistant who helped me through the whole journey, she really encouraged me to try different shapes, colours and styles that I knew wouldn't work, but we then took elements of each which resulted in finding my beautiful dress! 

I first tried the Gigi dress which was absolutely stunning and loved the colour way and the flowers were a perfect fit for the venue as we knew our wedding would be outside and we wanted to embrace the beautiful wild flowers which surround Wilderness Reserve. 

However, I knew a girl who wore it to her wedding a few years before and I just wanted to make sure I had something so unique. I had seen the Julie dress on Instagram and asked if it would be possible to get one to the shop to try on. 

After tracking one down in America, a few weeks later I went back and tried it on and although I was in a sample size and my boobs were definitely too big for it, I knew it was going to be the one!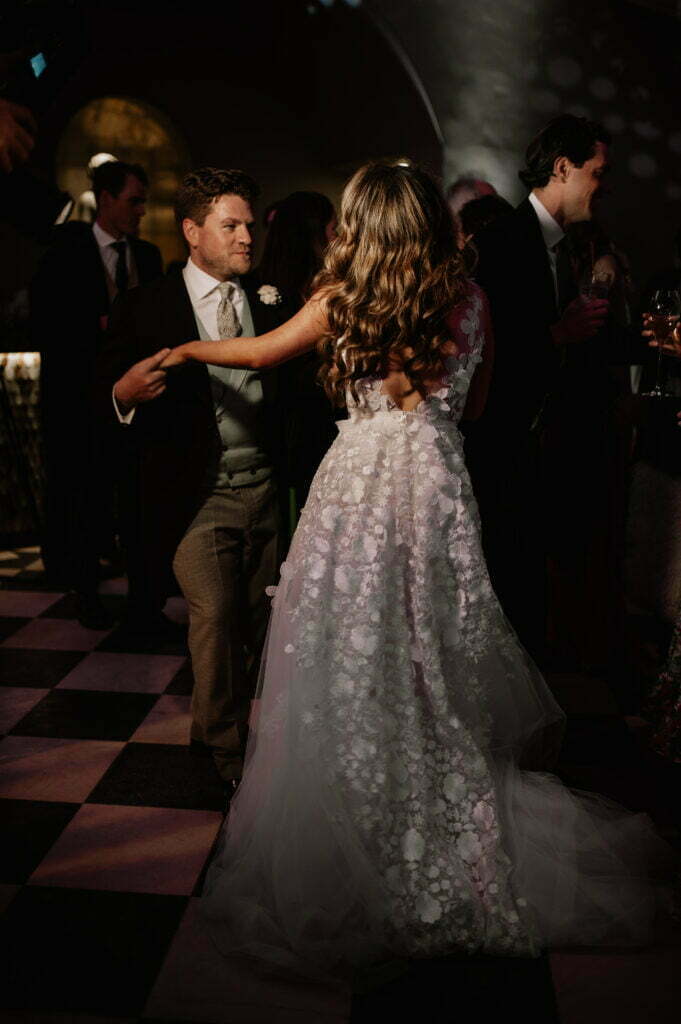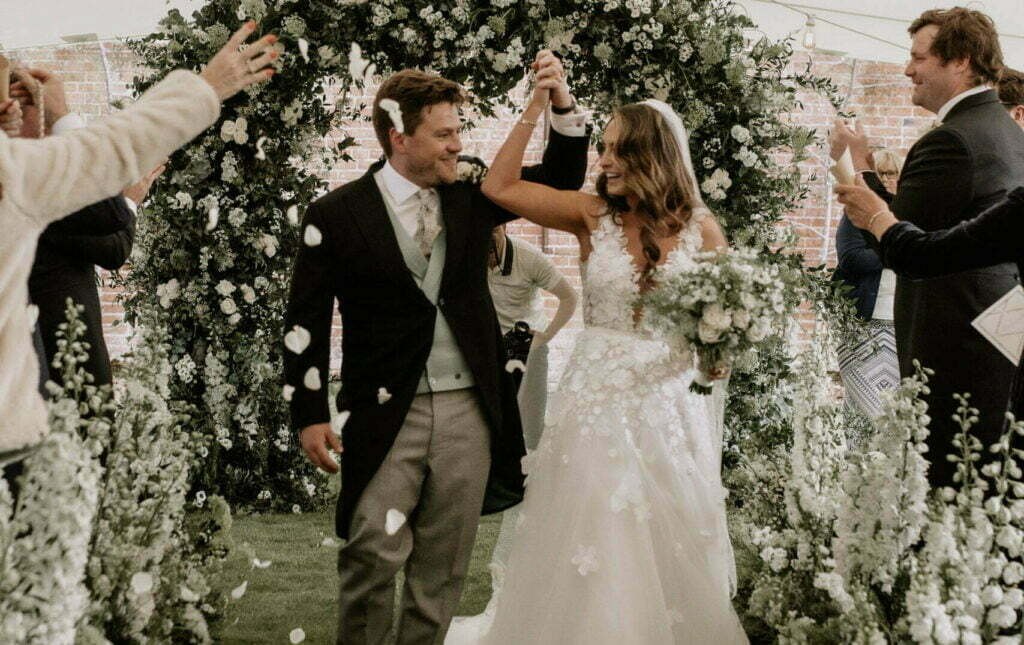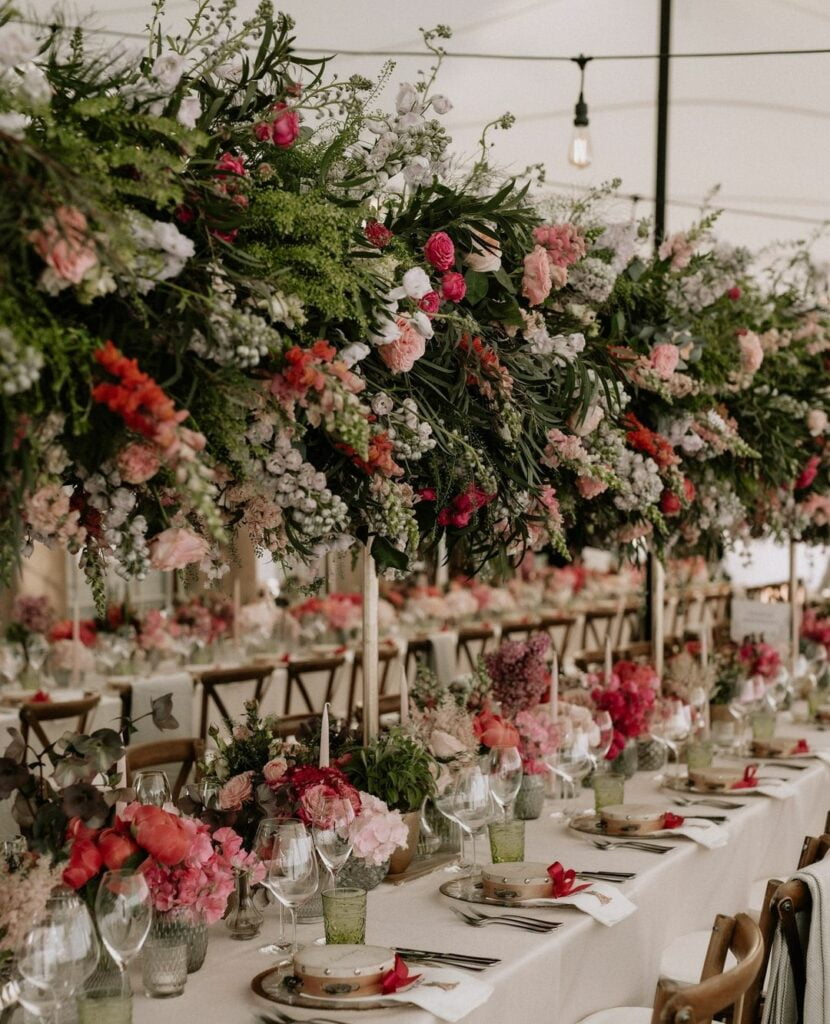 How did you find working with the bridal store team?
They honestly were incredible. As I mentioned, Ciara was the dream to speak with and was so patient with everything. 

Having her own wedding delayed too, we often bonded over wedding tips and covid predictions! There is also one person I'd really like to mention and that is Maria, she was my absolute saviour. She was so incredible at making me feel truly secure and comfortable every step of the way. 

Her talent with a needle and thread is so beyond anything I had experienced before and she really made my beautiful wedding dress become even more stunning by having it fit my body so perfectly.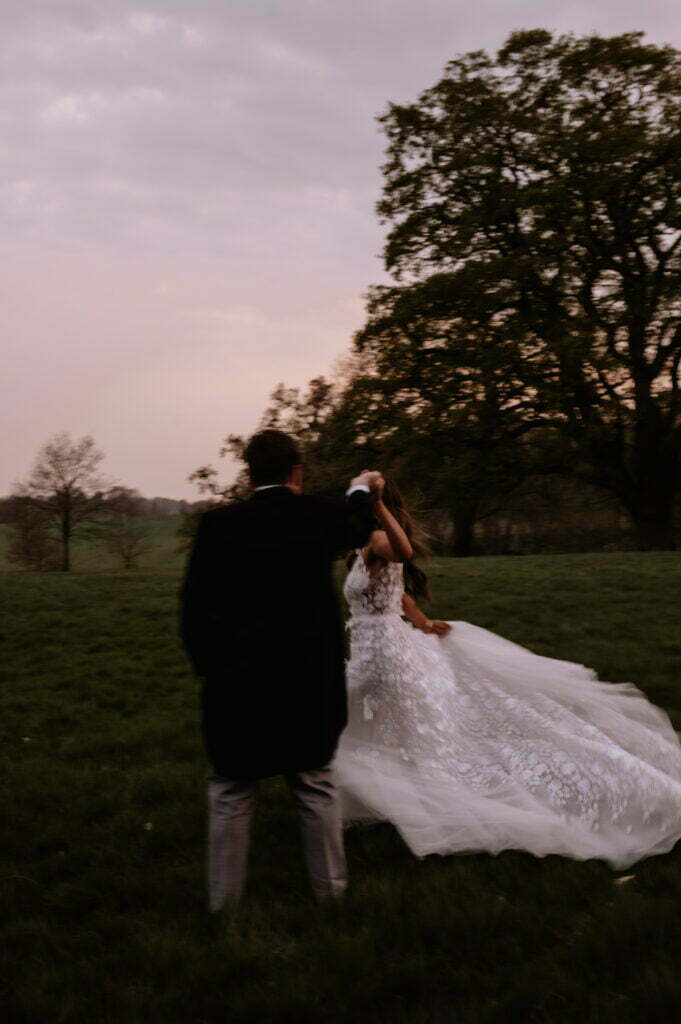 3 advices that you would give to all our future brides?? 
1.I never had an idea of the dress I wanted but I would definitely recommend trying on multiple different styles because you never know what will suddenly take your breath away. I also loved knowing that Oli (my husband) was never going to guess what my dress was going to look like and it really was the best surprise! 

2.I would also recommend getting a videographer if you can. Pictures are stunning but it was the best investment we made. It has been amazing watching ours back and seeing moments which you naturally miss on the day, and seeing all our friends and family having the best time! 

3.I would also recommend taking some time after the wedding to properly recover. No one warned me about how exhausted you will be after a wedding, it took us nearly a week to recover, but it was completely worth it and we so appreciated that time together.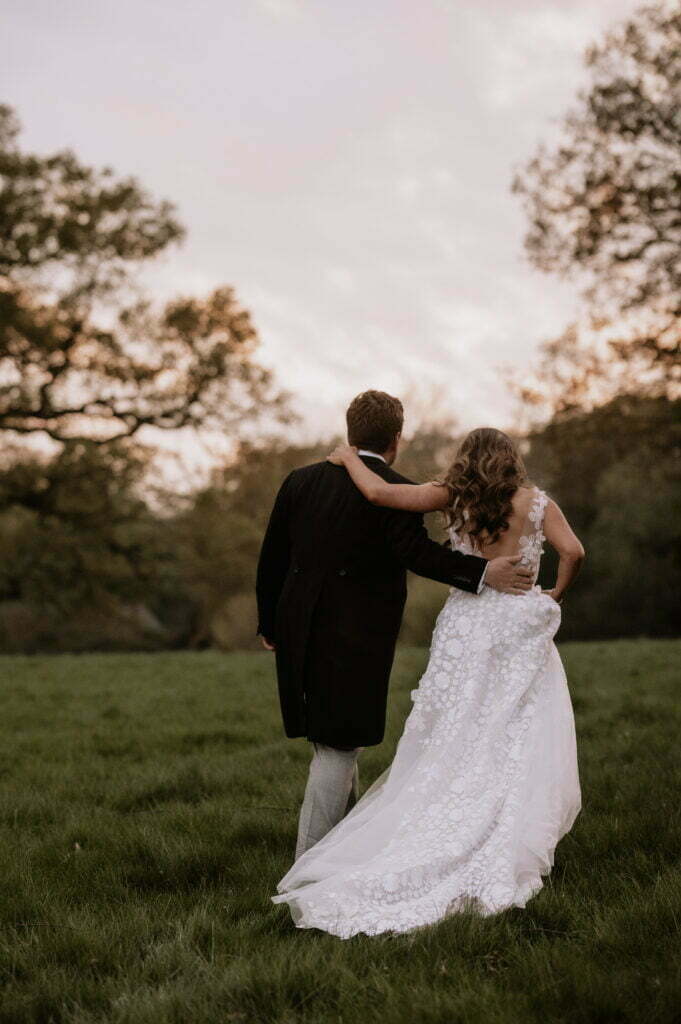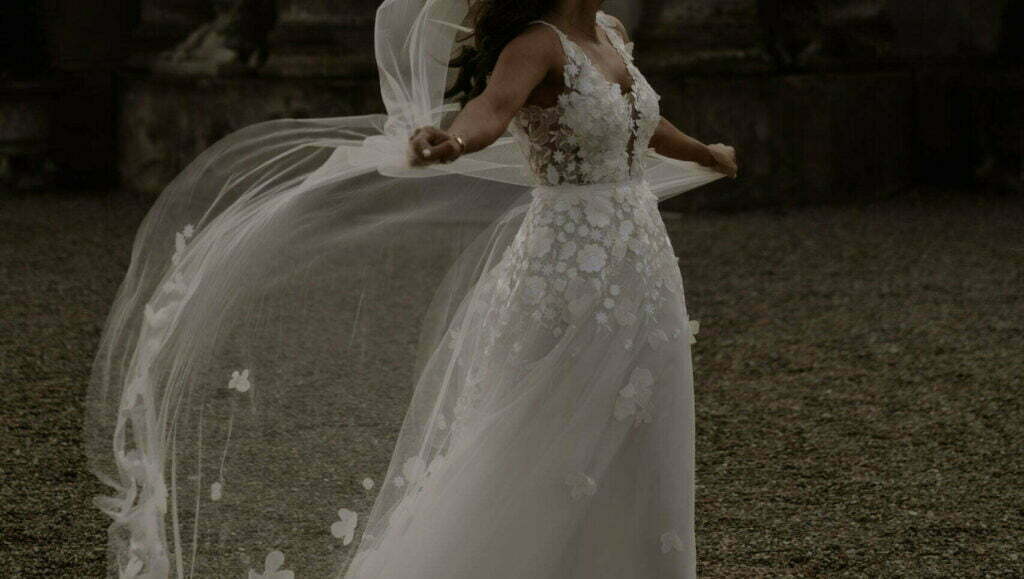 What was your wedding theme? 
We didn't have a wedding theme as such but we definitely asked guests to embrace the flowers and natural surroundings of the venue. 

We also went big on the flowers which for me was something I was very excited for. Our ceremony was within a walled garden where we went for a natural look of beautiful white and wild flowers, then we went for stunningly vibrant flowers for the dinner and reception which completely blew me away when I saw them. 

Leanne and her team from Wild About did the most stunning job and we genuinely could not have asked for more.