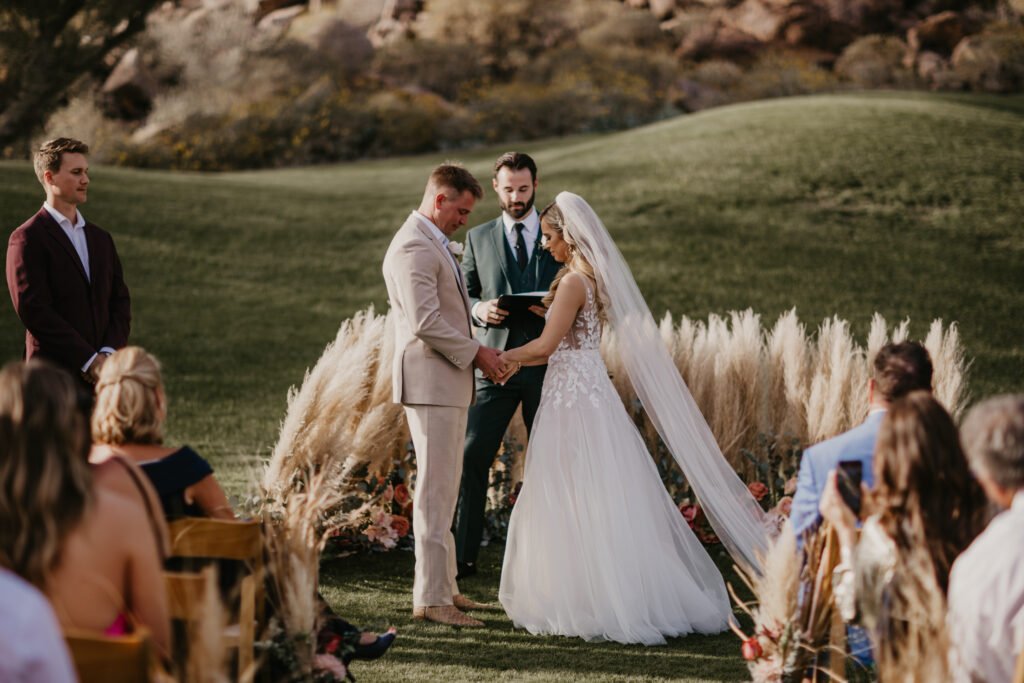 Desert Party Wedding
Our #MZBride of the week is the absolutely gorgeous Meghan McAlister who got married in our Elli gown and matching veil . Surrounded by their loved ones, the couple held their wedding in Scottsdale, AZ!
In the following interview, Meghan shares with us how she started planning her wedding journey and will give you her exclusive tips!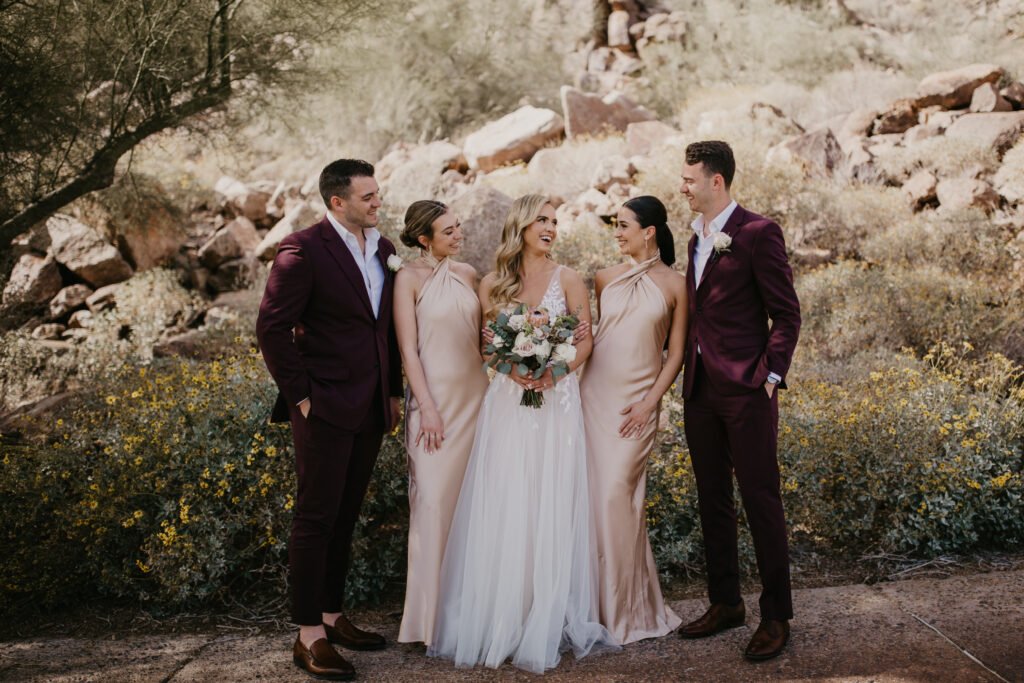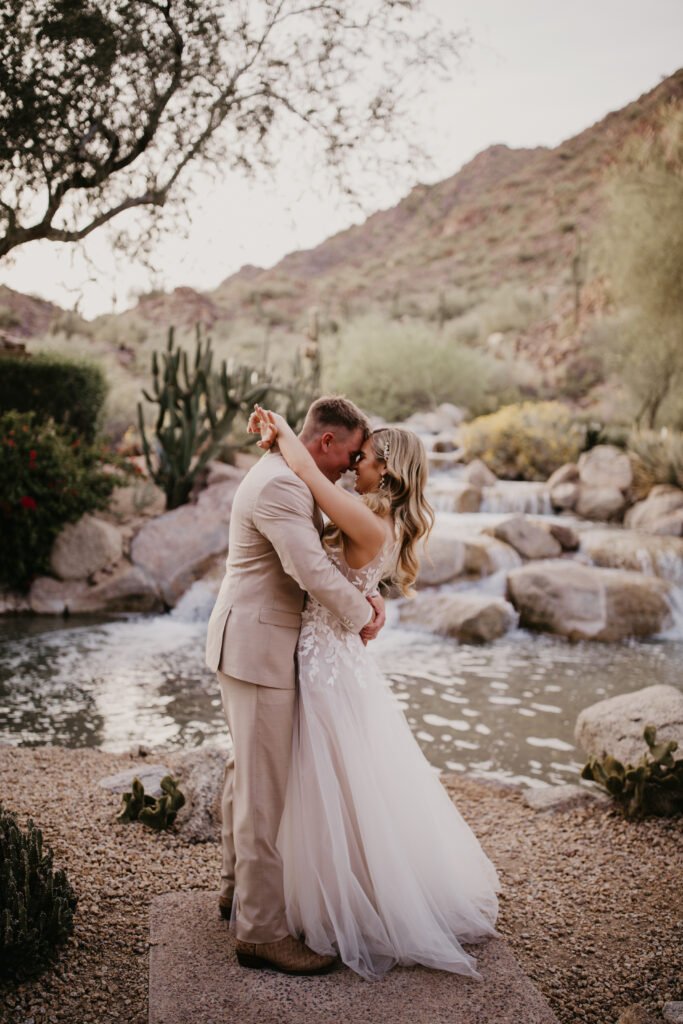 How did you start planning your wedding? What were the first steps?
We really wanted to take the time to enjoy our engagement at first before starting any of the planning. 

We took an "Engagement Moon" at The Phoenician in Scottsdale, AZ, where we accidentally landed on our venue while staying there! Then once we secured a date, everything started falling into place from there.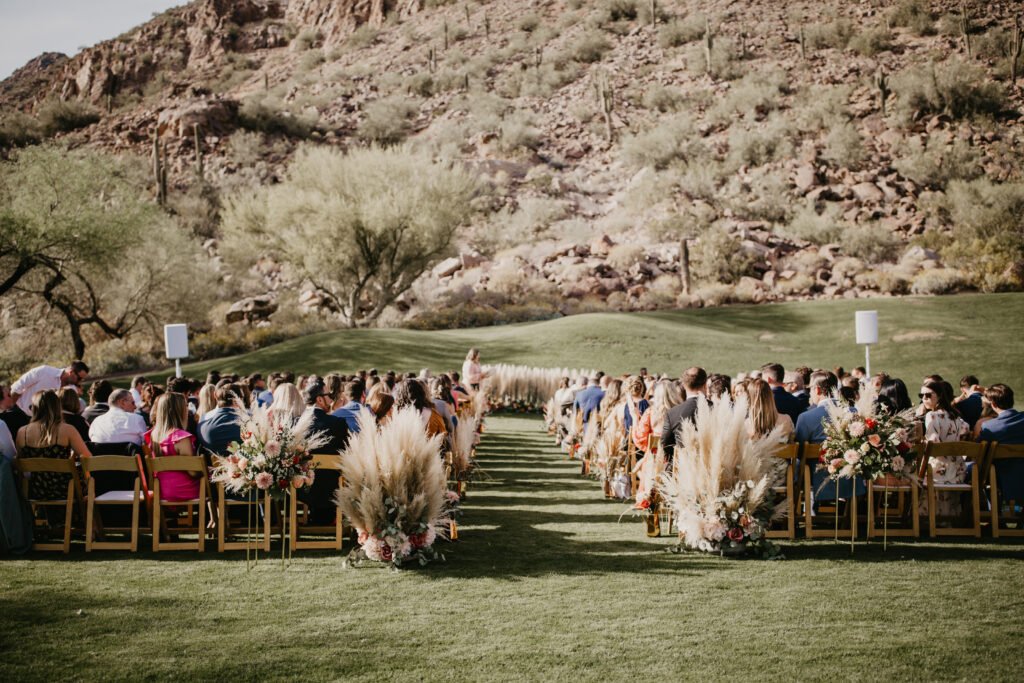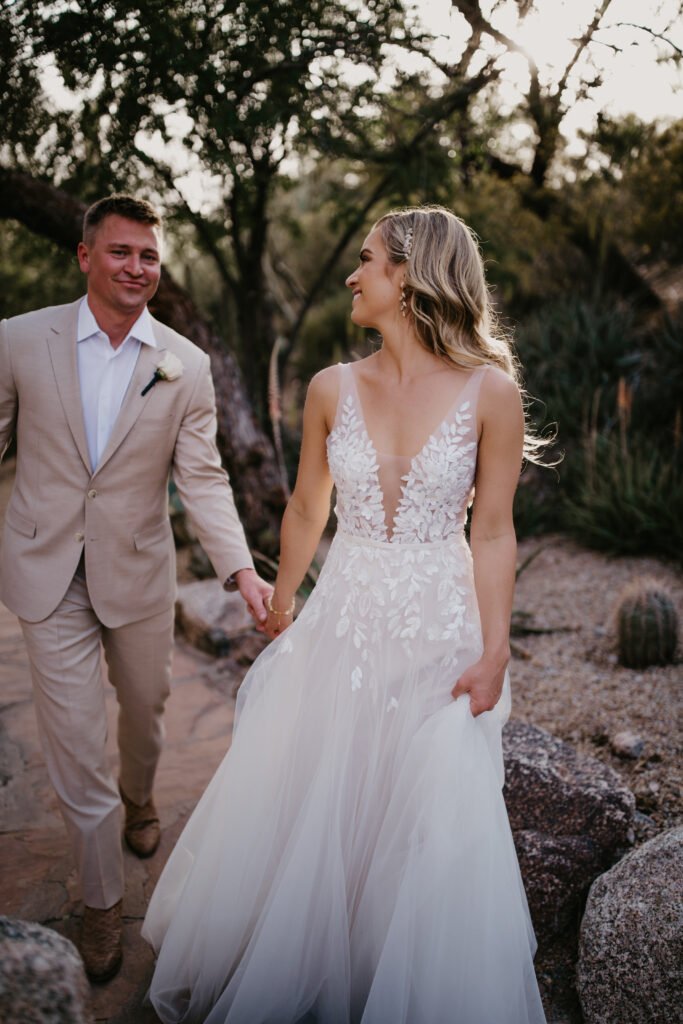 How did you know your dress was 'the one'? 
I went wedding dress shopping with my best friend in LA, and I didn't really have a "dream wedding dress" in mind. 

Once I tried on a few different styles, I know I wanted a more romantic, A-line style dress. 

Once I tried on the Mira dress at NWLA Bridal, it fit like a glove, made my face light up, and truly gave me goosebumps - I immediately knew it was the one.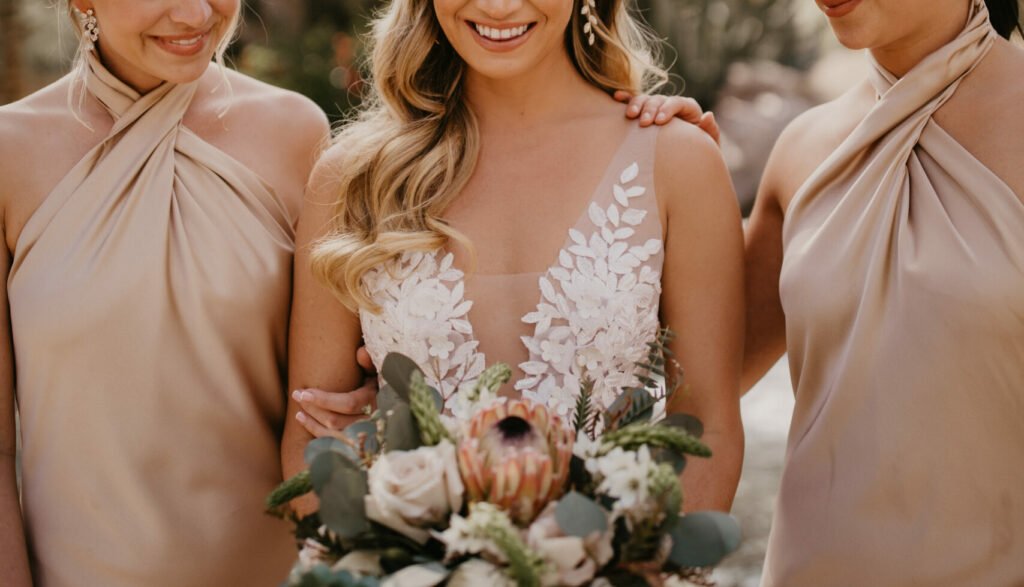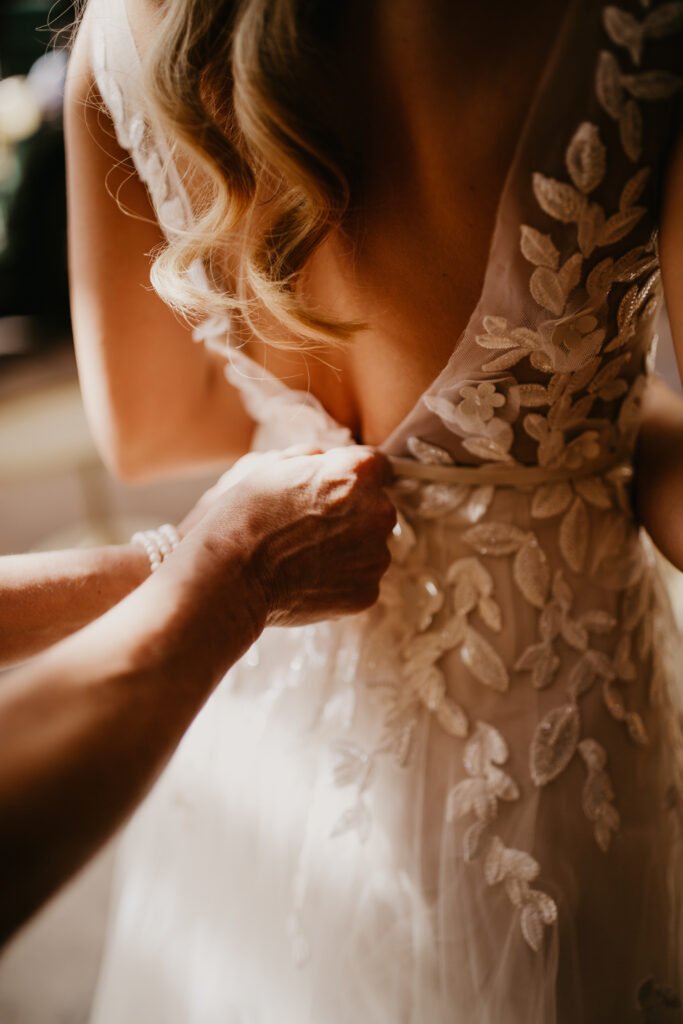 How did you find working with the bridal store team?
I worked with Nadia at NWLA Bridal. She was absolutely amazing and extremely accommodating. 

NWLA was my last bridal appointment, and I ended up finding more potential dress options there than at all of the other locations I had gone to prior. Her selection of dresses were perfect - especially the Mira ones :)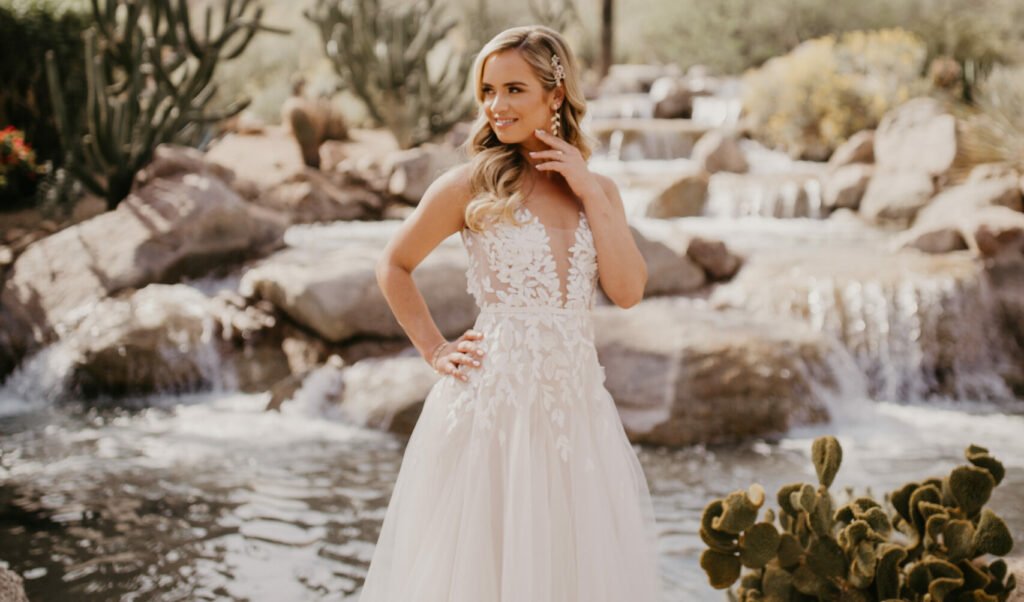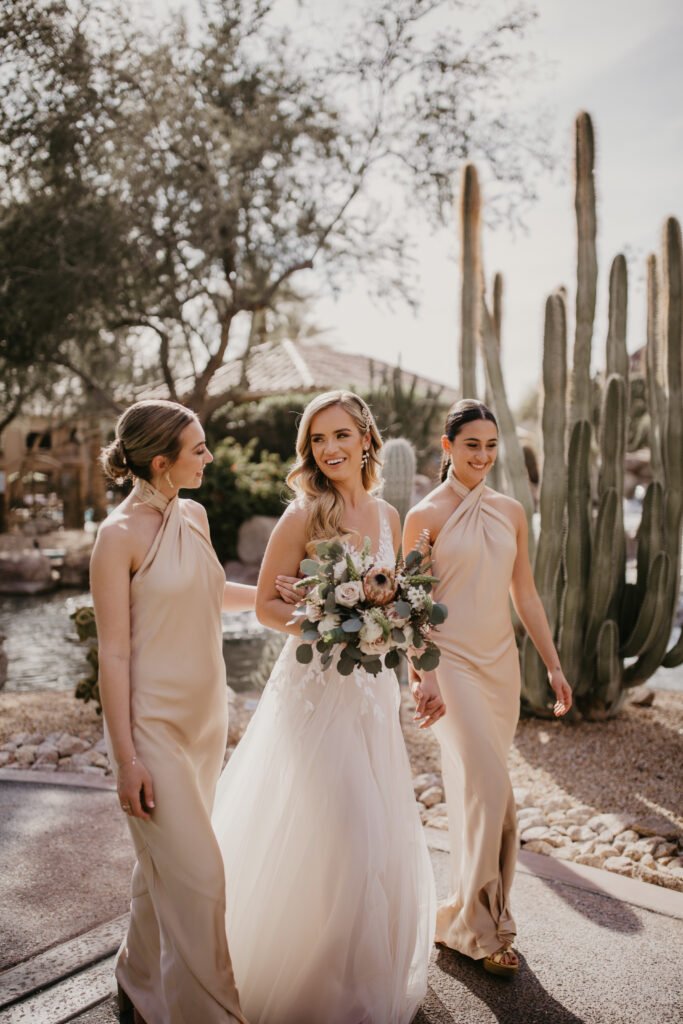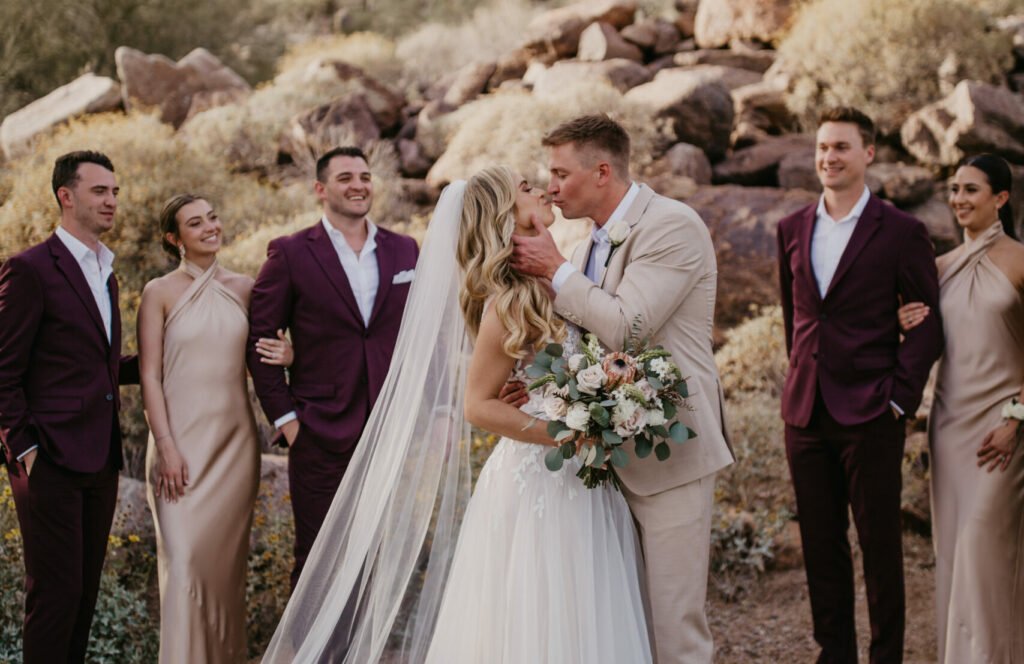 3 advices you would give to all our future brides?
1)Make sure you take a step back from all of the planning and stress to realize your wedding is for your and your future husband/wife, not for the people attending. 

2) This is the only time in your life you will be a bride - take advantage of every moment! 

3) Don't sweat the small stuff - something is most likely going to go wrong, it's how you react that will determine the outcome. :)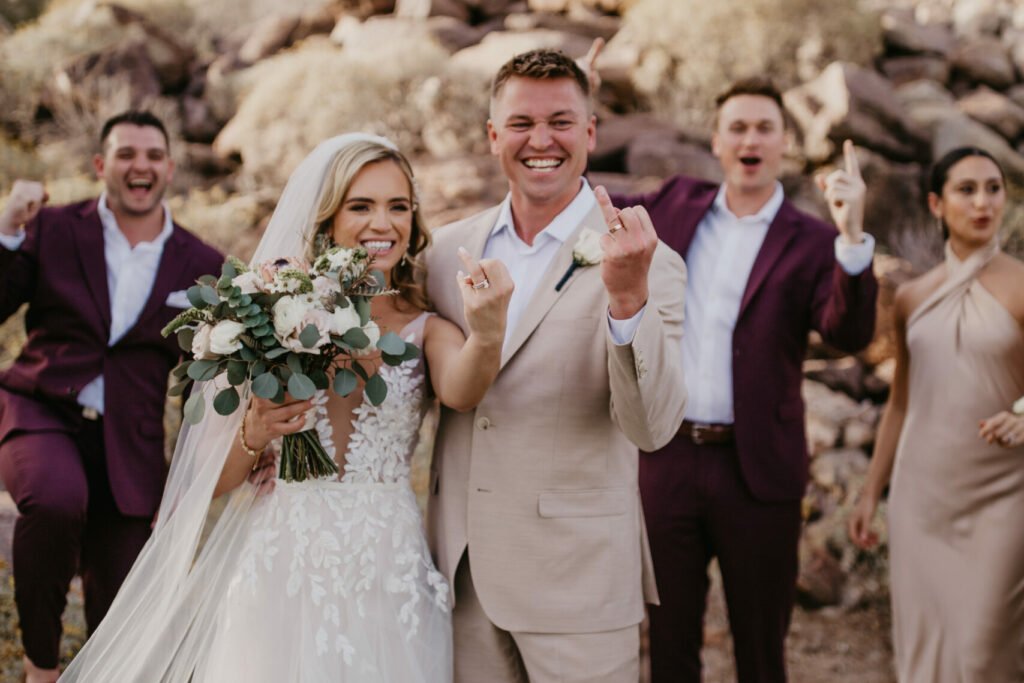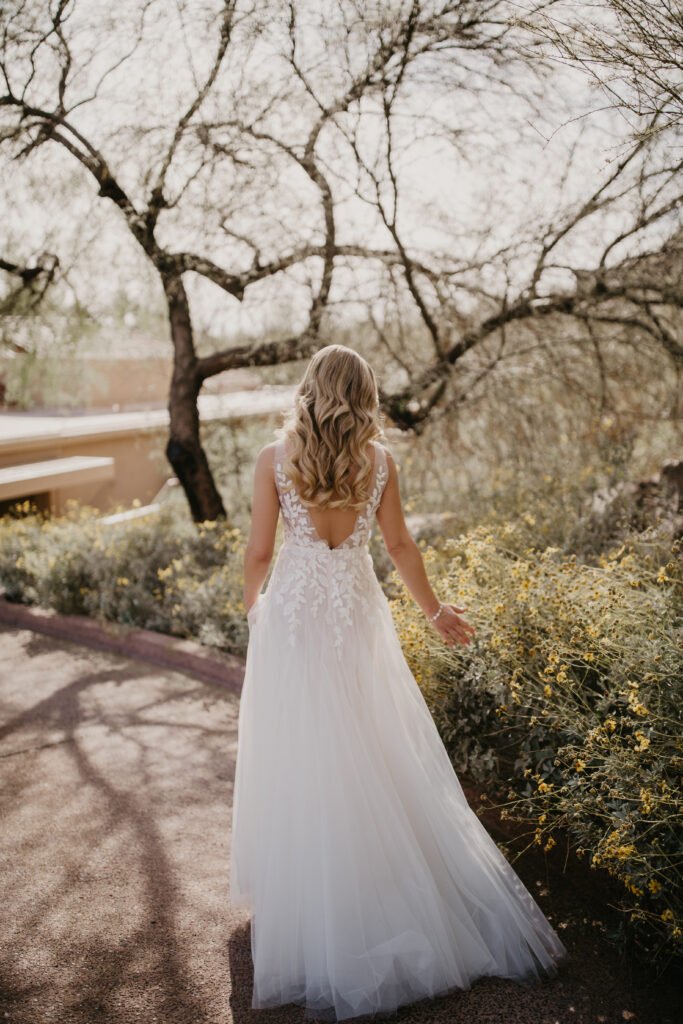 What was your wedding theme? 
It was in Scottsdale, AZ and we had 211 people attending. We made it a desert party theme with a bounce house and neon lights at the reception - so fun!