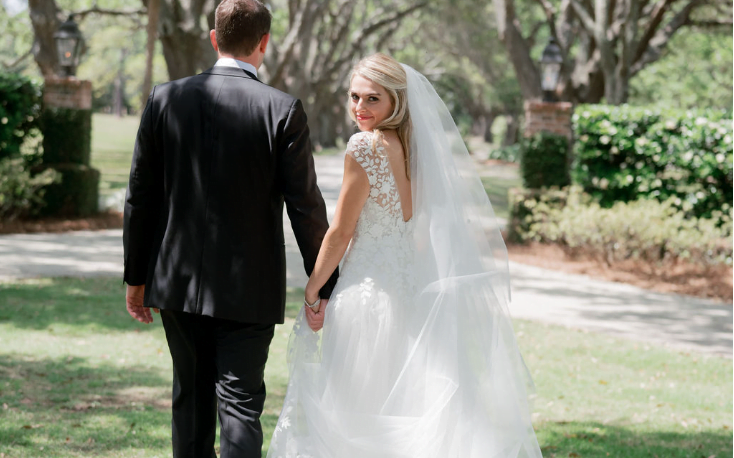 Elegant At Home Wedding
Our #MZBride of the week is the absolutely stunning Litsa Barnes who got married in our Sophia custom gown and matching veil. Surrounded by their friends and family, the couple held their wedding at Litsa's parents house in Charleston!

In the following interview, Litsa shares with us how she started planning her wedding journey and will give you her exclusive tips!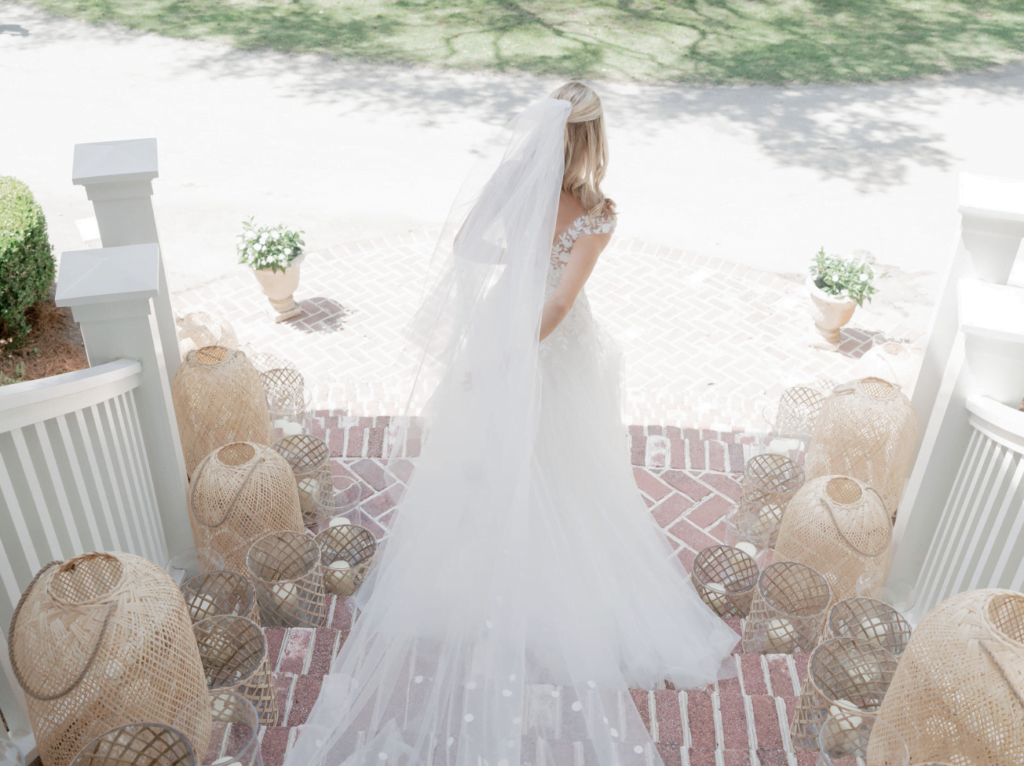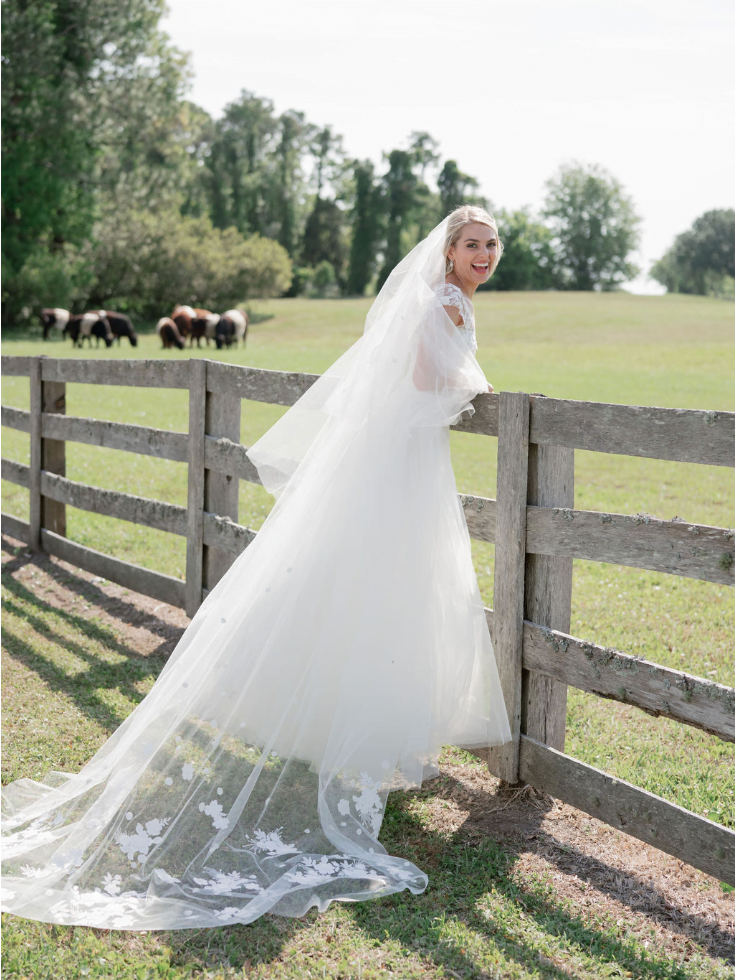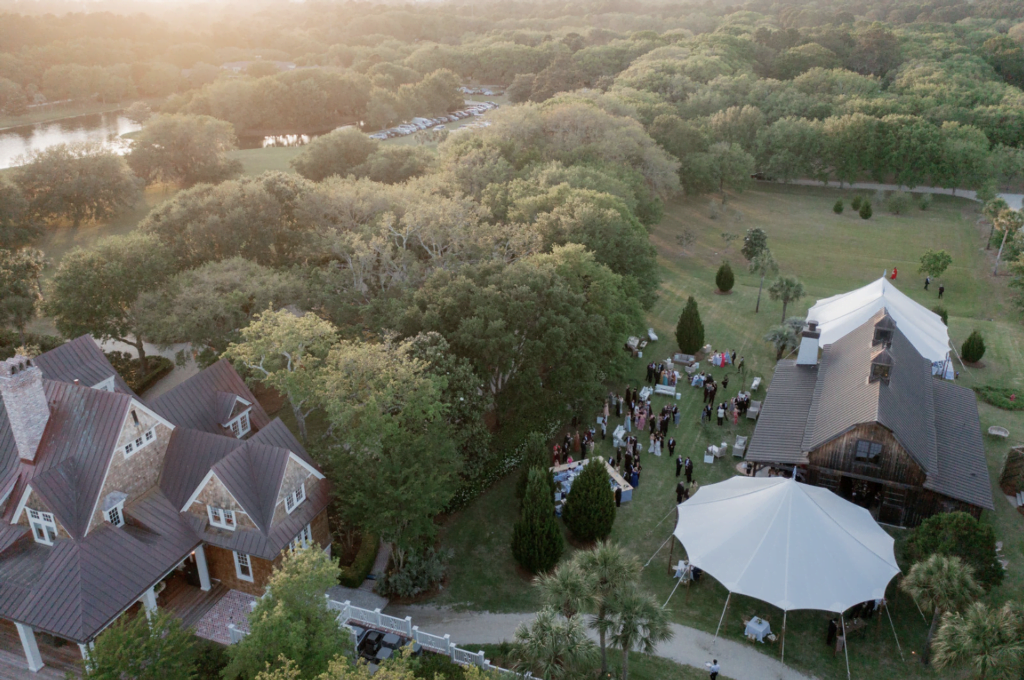 How did you start planning your wedding? What were the first steps?
Our first call was to Tara Guerard with Soiree! 

We are lucky that Tara has on offices in both Charleston, SC and NYC which was perfect because my parents live in Charleston and I live in NYC!  

After choosing a spring wedding date and securing all the vendors, I started thinking about my gown because the wedding was 9 months away. I had an idea of what I wanted and living in NYC gave me many fabulous choices!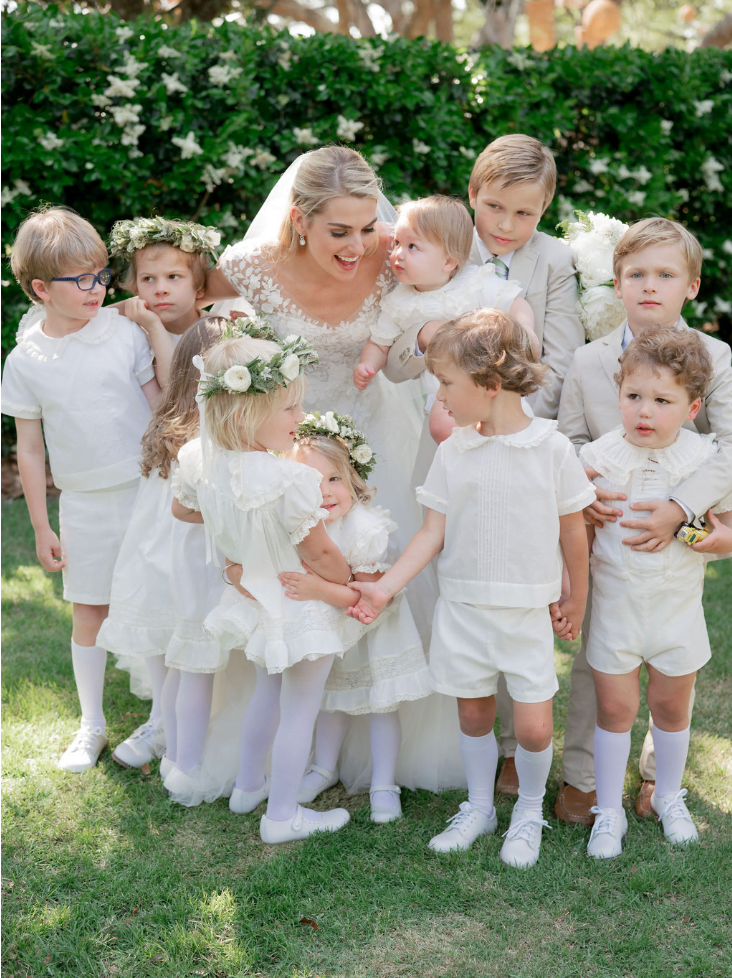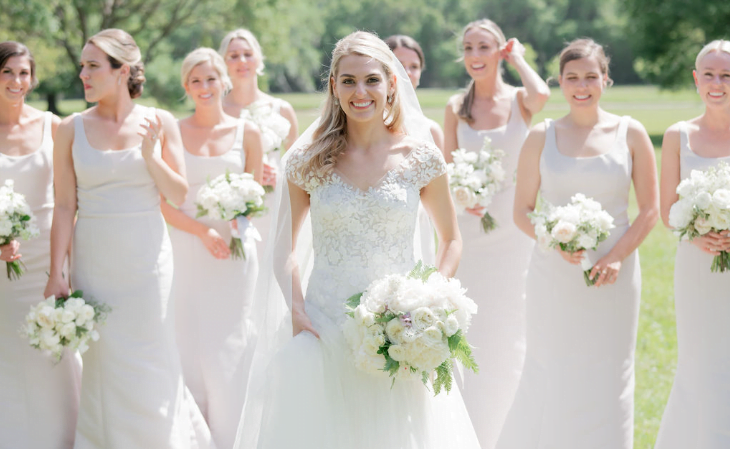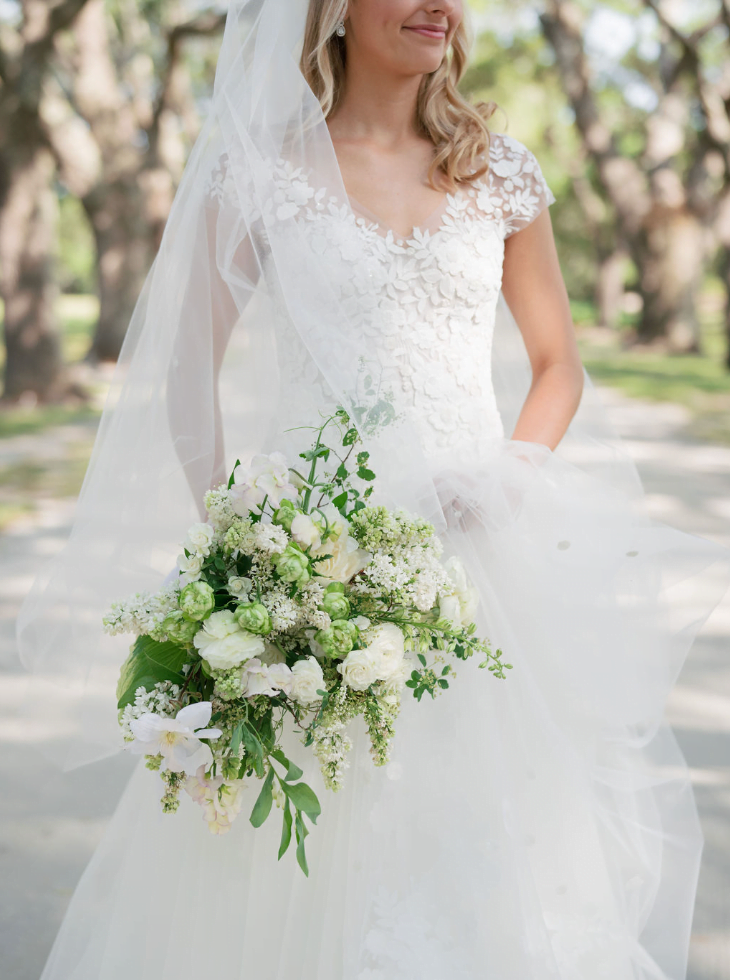 How did you know your dress was 'the one'? 
Mira's gowns are the perfect mix of old fashioned elegance with a twist of modern. 

Once I saw her collections, I knew I would choose one of her gowns. The Sophia gown was exactly what I was looking for.  

My Mother and I both cried when I walked out of the dressing room…cliché, but true! 

It had the most beautiful floral embroidery and sequin clusters throughout . The tulle skirt was the gorgeous and flowy…dreamy!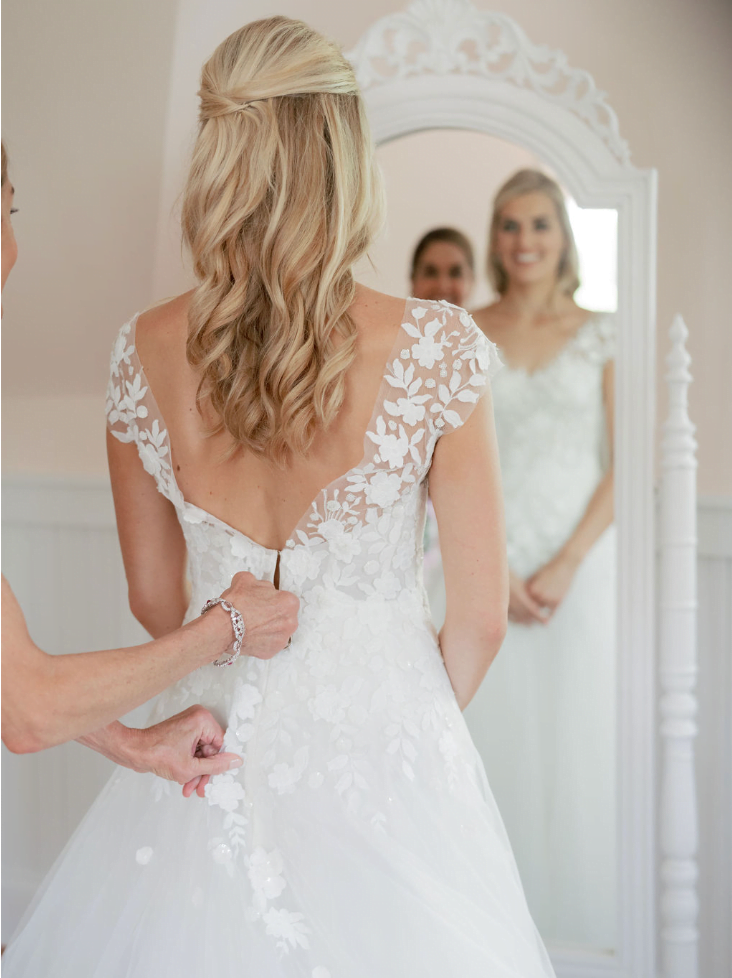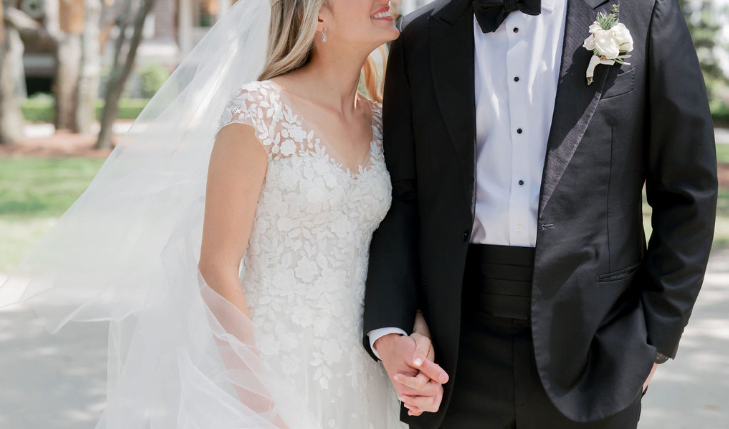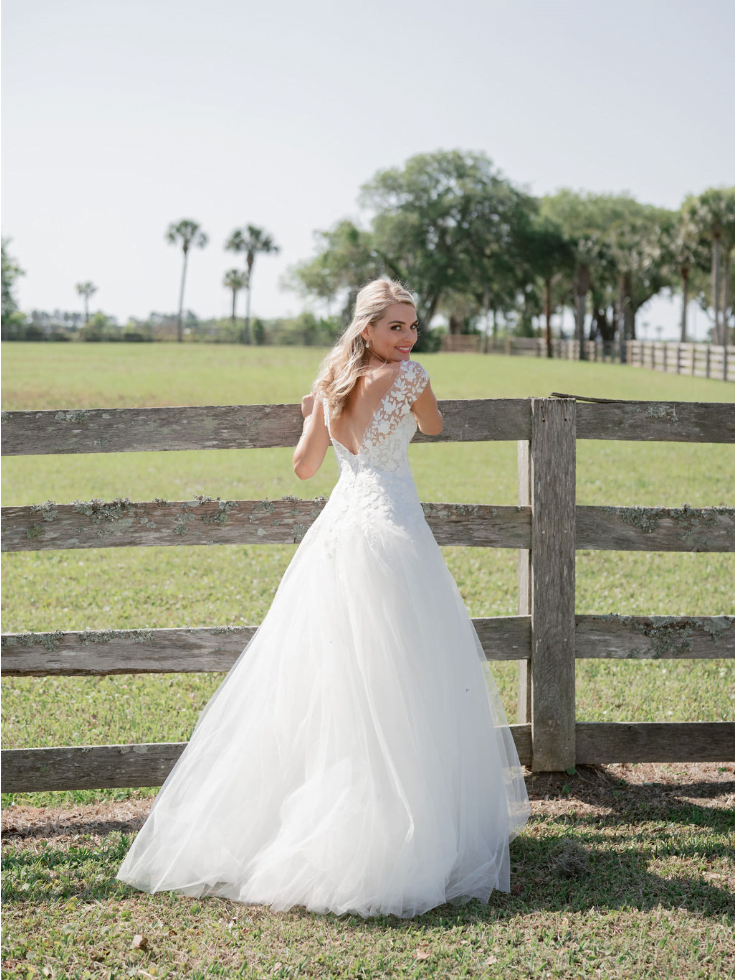 How did you find working with the bridal store team?
It was a wonderful experience, they were so helpful when it came to making the dress custom for me.

We ended up changing the neckline a little to better suit my body. Jill at Mark Igram Atelier made sure my dress was perfect for the big day!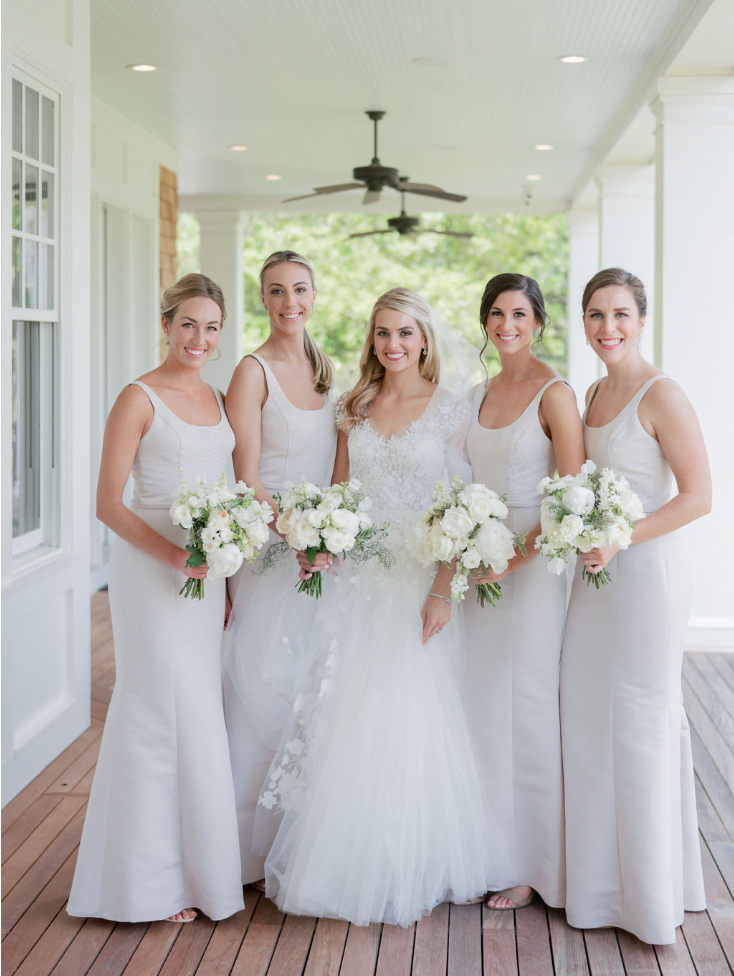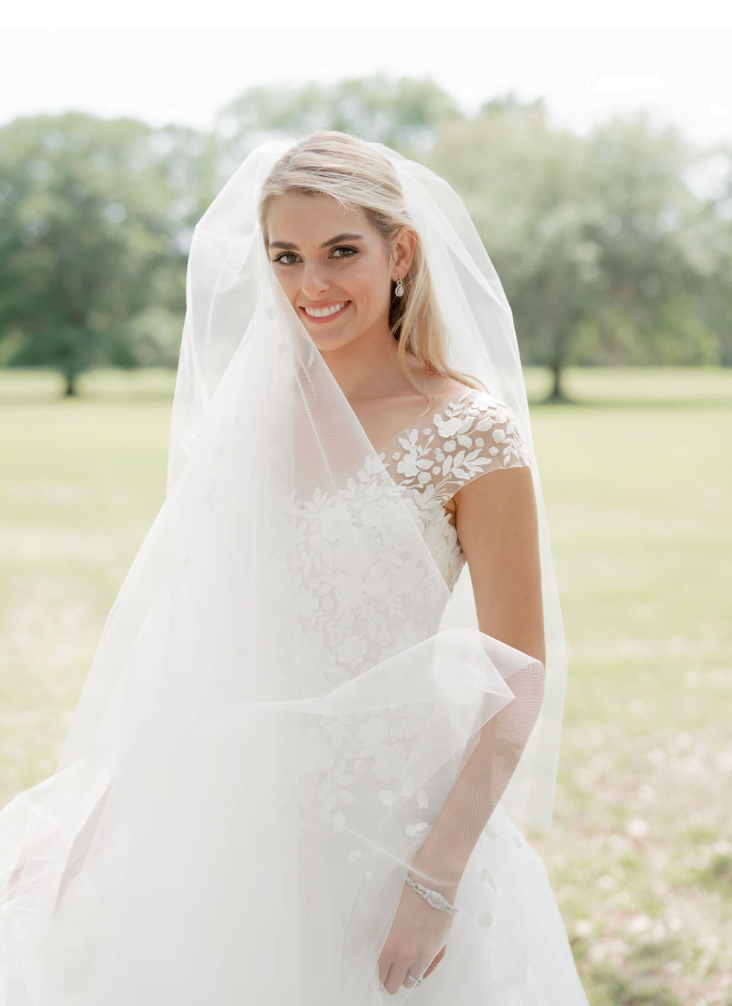 3 advices that you would give all of future brides? 
1. My first advice is choose the right planner – one that fits your style, personality and vision.  Tara was creative and organized and really kept the process fun, easy and seamless! Tara even made sure the flowers and sequins of my of my dress were replicated on the wedding cake!  AMAZING!  

2. Hire a photographer you really love! Corbin Gurkin made me feel comfortable from the moment I met her. She has a fantastic sense of humor mixed with a  chill professional demeanor, not to mention she is a total artist!! She was the perfect fit for my outdoor reception on a Southern farm. 
 
3. Third, which is the MOST IMPORTANT ADVICE above anything else is to HAVE FUN! If you and your groom are having fun, everyone else will follow suit. There will always be a hiccup or 2, don't let it ruin your special day! It's all about the bride and groom getting married…..nothing else matters!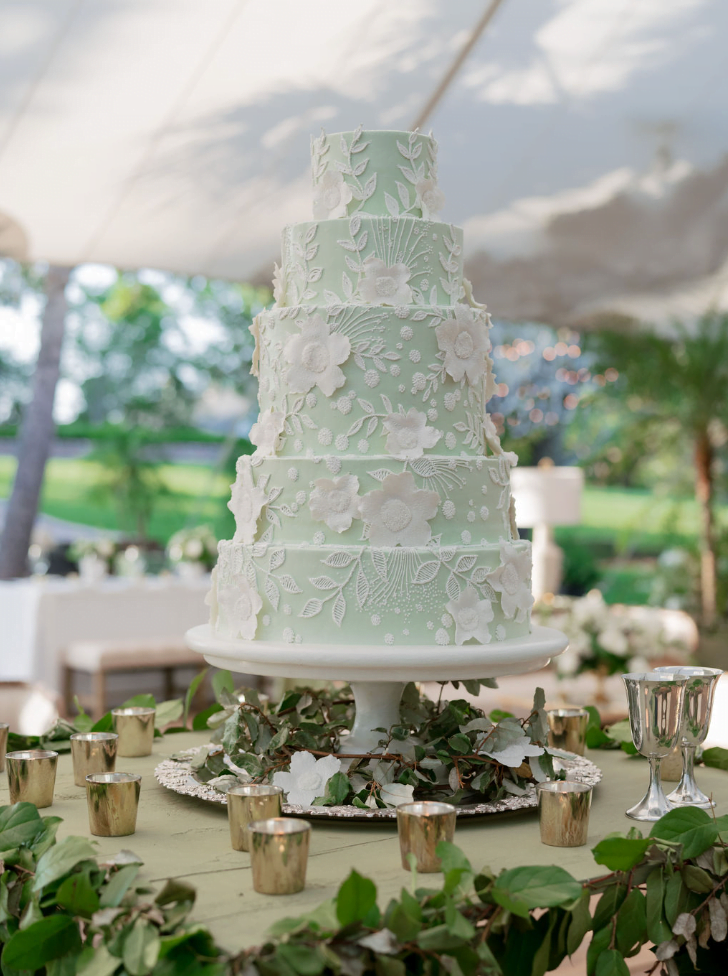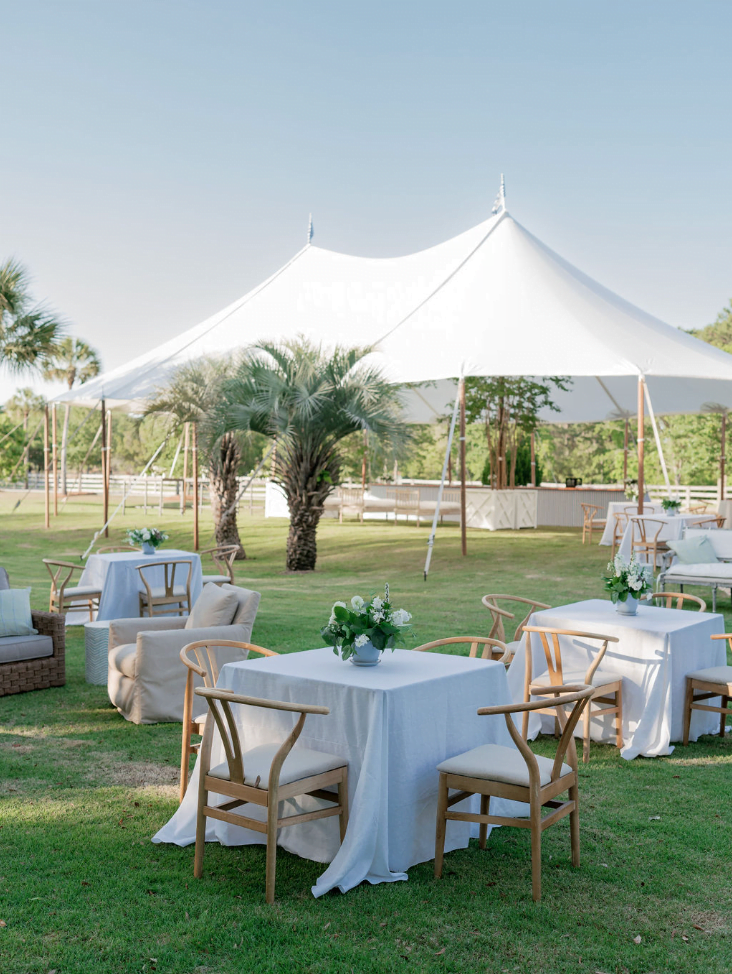 What was your wedding theme?
Our at home wedding had an understated elegance with natural elements and lots of greenery! Leaves and trees were everywhere!