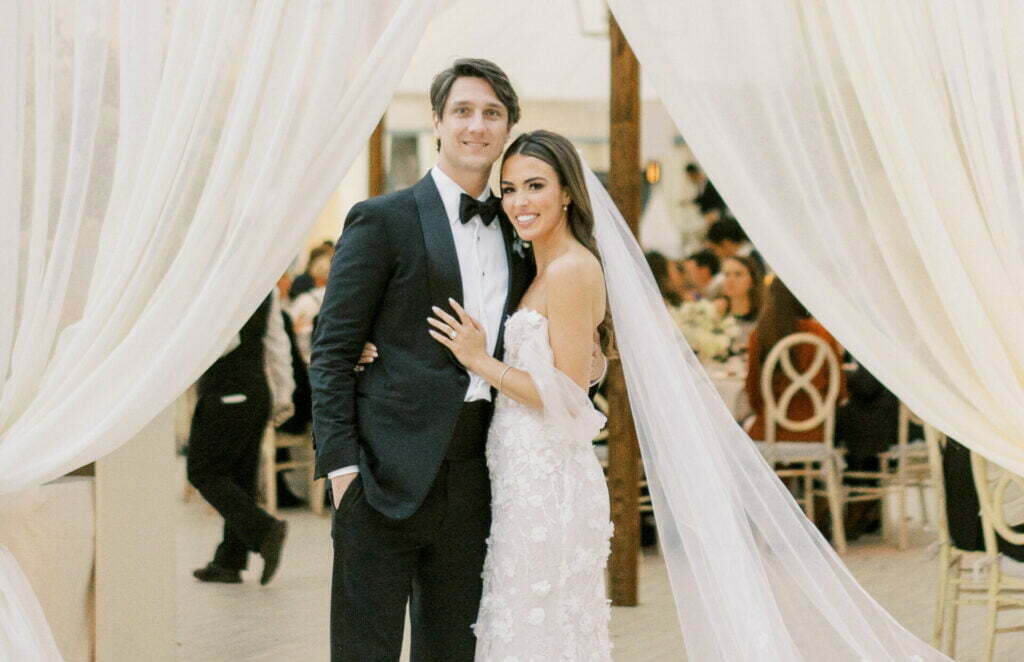 Southern Magical Wedding
Our #MZBride of the week is the absolutely absolute stunning Kinley Meyer who got married in our Lulu gown and matching veil. Surrounded by their loved ones, the couple held their gorgeous wedding in Montage Palmetto Bluff. 

In the following interview, Kinley shares with us how she started planning her wedding journey and will give you her exclusive tips!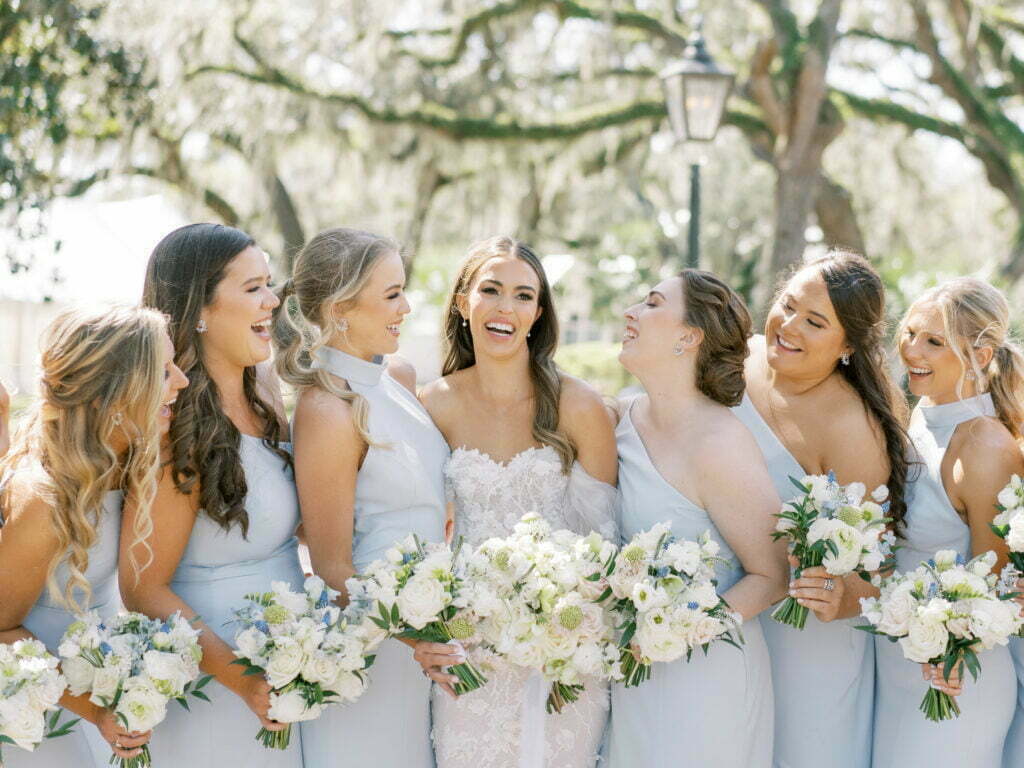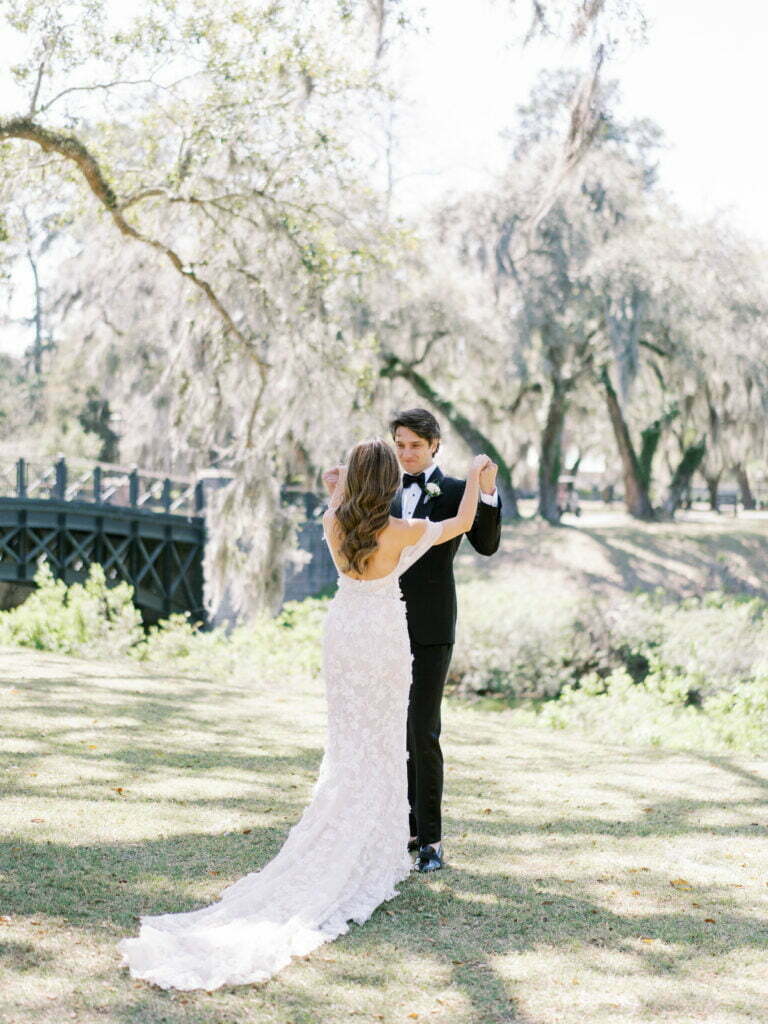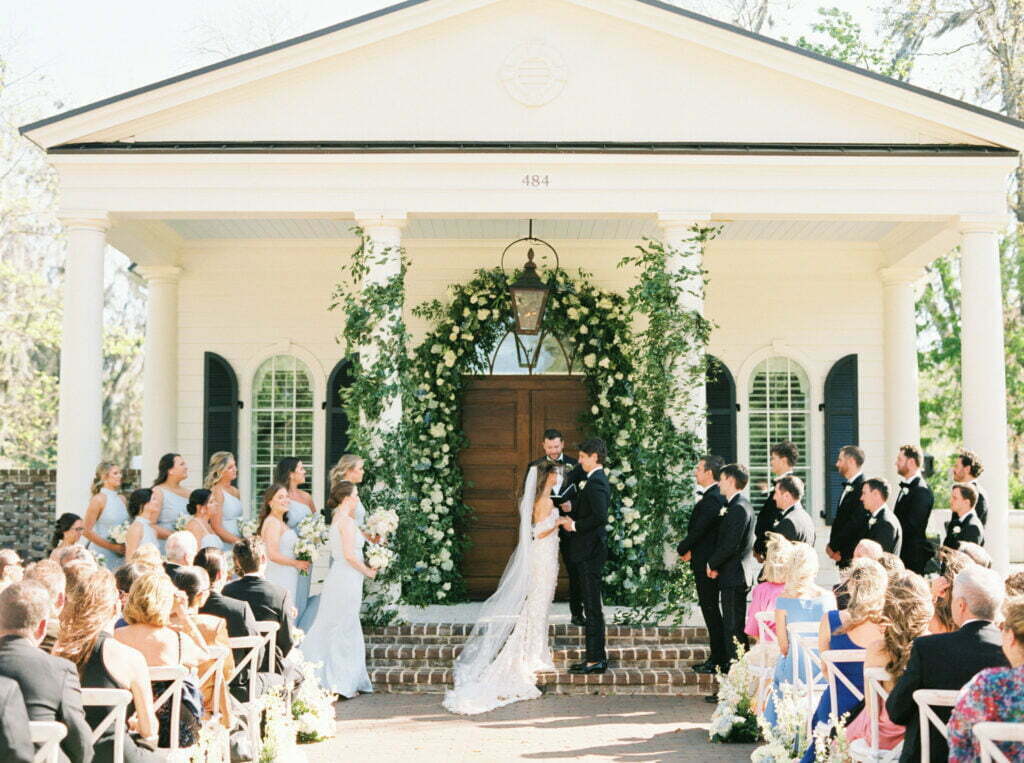 How did you start planning your wedding? What were the first steps?
We began looking at venues pretty quickly after getting engaged, and as soon as we visited Montage Palmetto Bluff we knew it was the one. 

Once we had the venue selected we brought on Todd Events as our planner and designer for the weekend and began nailing down exactly which events we wanted to have during the weekend. 

From there, we brought on our big vendors like photography, videography, and music and everything really began falling into place over the next year and a half (with their expert guidance of course!).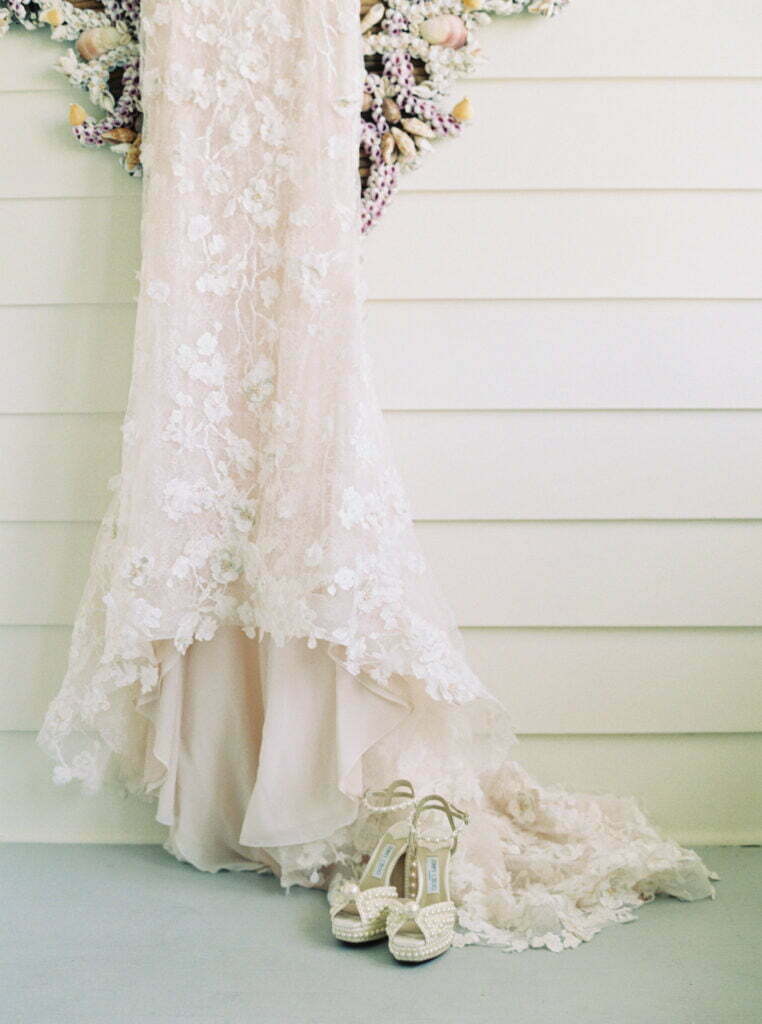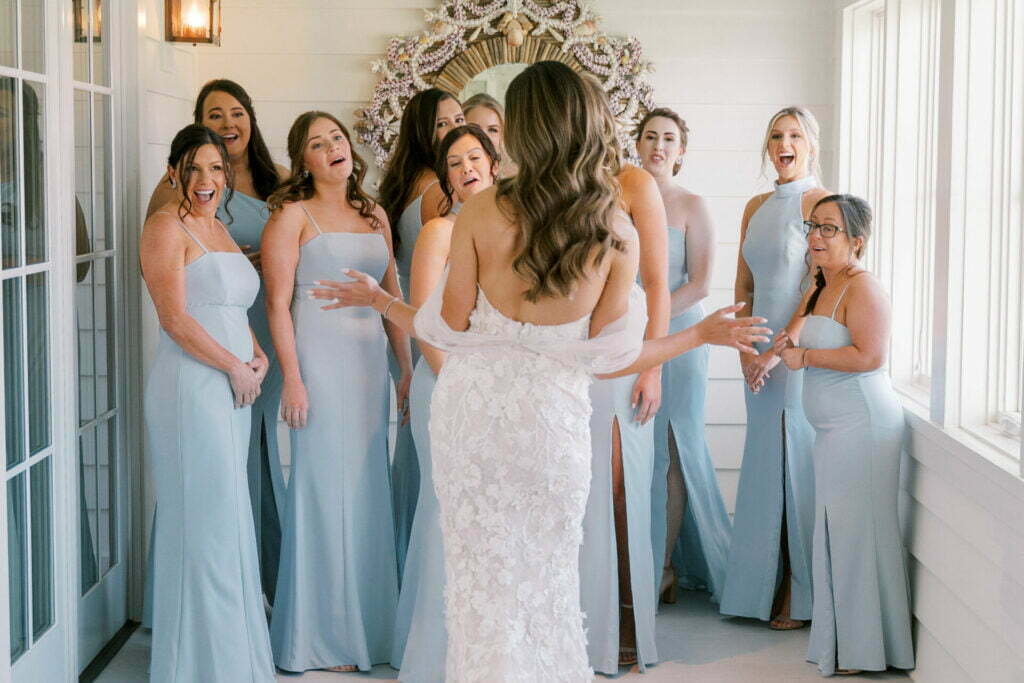 How did you know your dress was 'the one'? 
I had seen the beautiful Lulu gown on Instagram months before shopping, and fell in love with everything about it - the intricate detail, the sleeves, everything,  and knew I wanted to be a Mira bride. 

I think even then I knew it was going to be the one, but once I tried it on I did not want to take it off. It fit so perfectly with our venue and everything we had envisioned for our wedding, and of all the dresses I tried on it felt the most "me."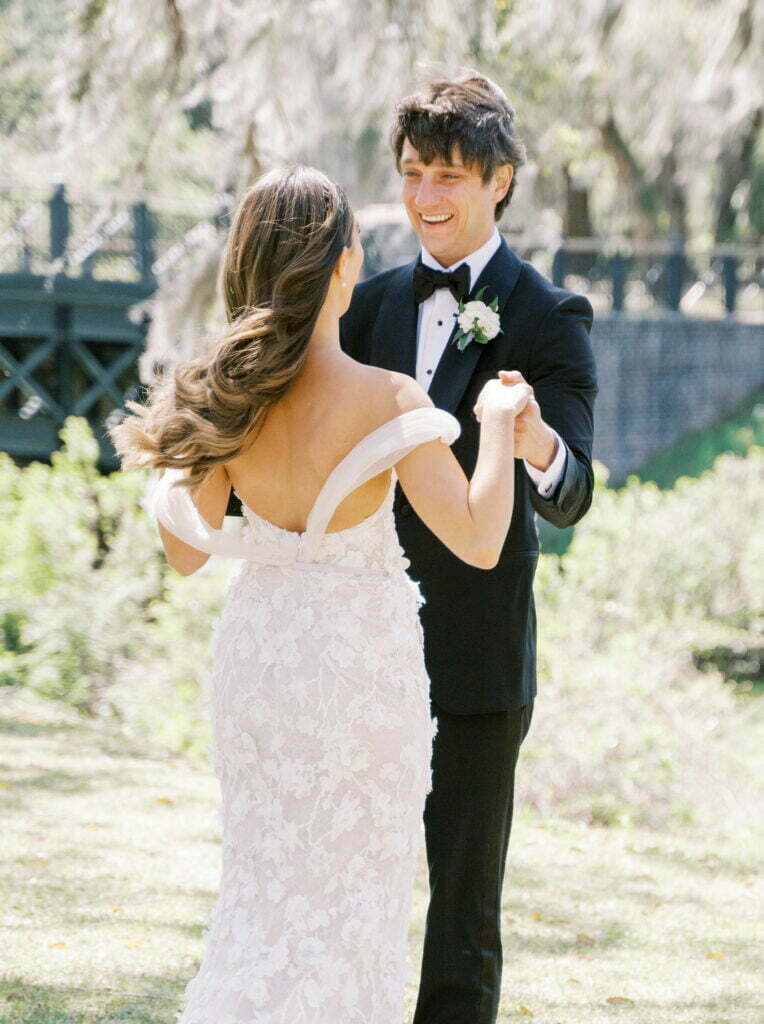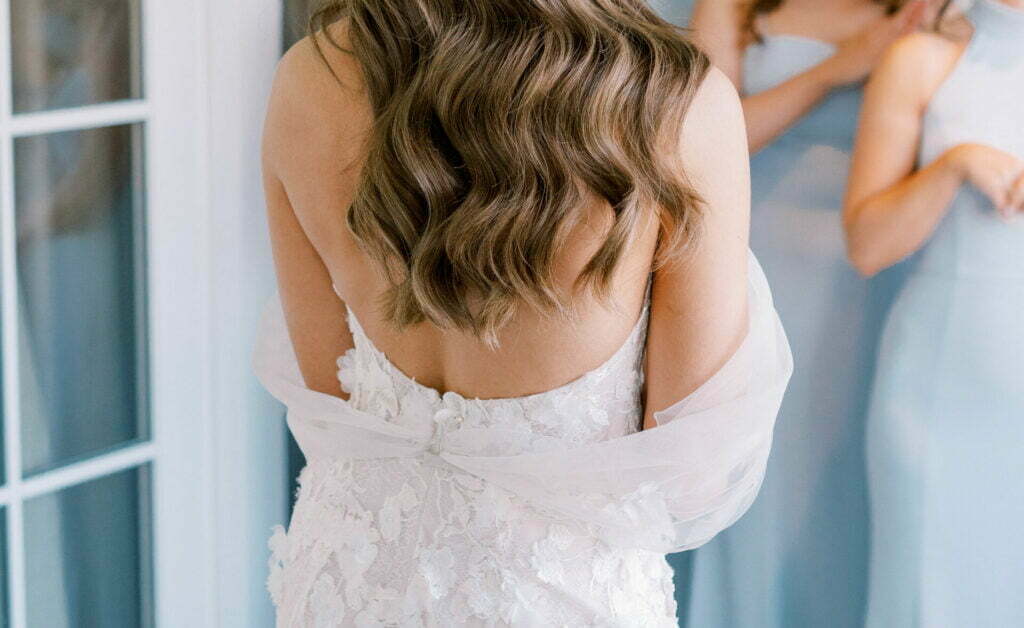 How did you find working with the bridal store team?
We worked with Mandi Jackson Bridal in Atlanta and Mandi was so incredible to work with. I was luckily able to give her a list of dresses I wanted to try on as I scheduled my appointment during a Mira trunk show (with Lulu on the top of the list). 

She made the entire process so much fun and I really felt like I was working with someone I had known for years rather than a bridal consultant, despite meeting her that day. She gave me great advice to have a "practice appointment" to confirm the style of dress I loved before coming to the trunk show in order to maximize my time, as I was traveling in from Orlando. 

She also made any kind of customizations an easy process - we added some length to the train and chose to do a custom veil that used the Lulu florals but had them concentrated at the bottom of the veil. They also have an incredible in-house alterations team there, every part of the dress fit like a dream on the wedding day.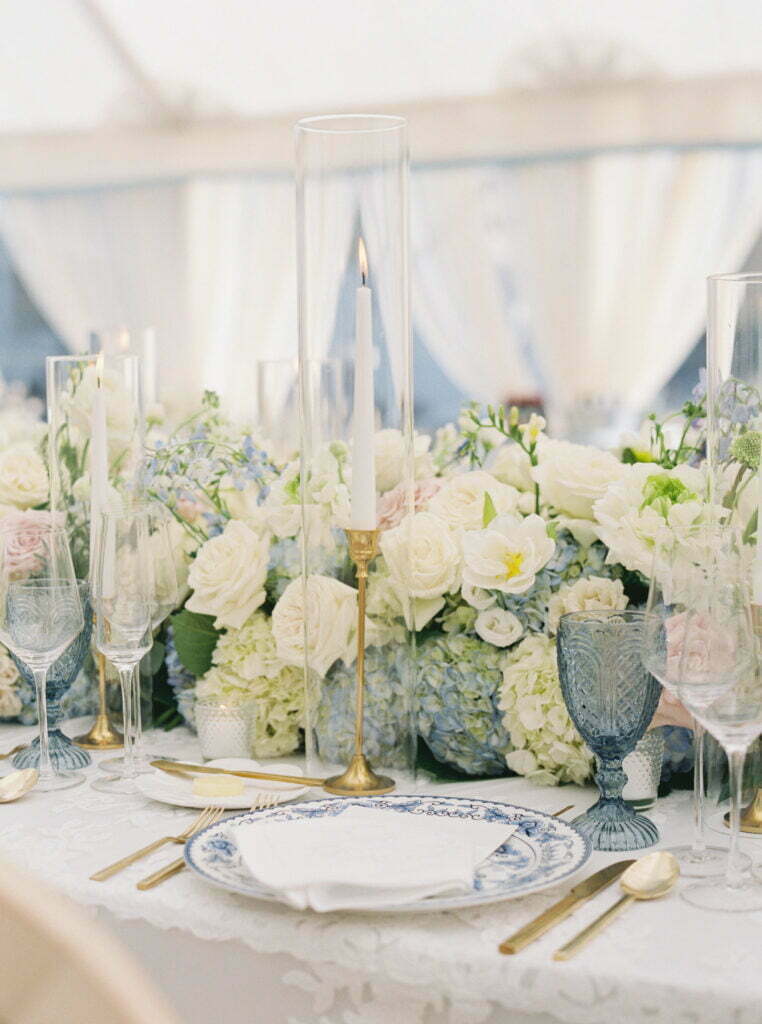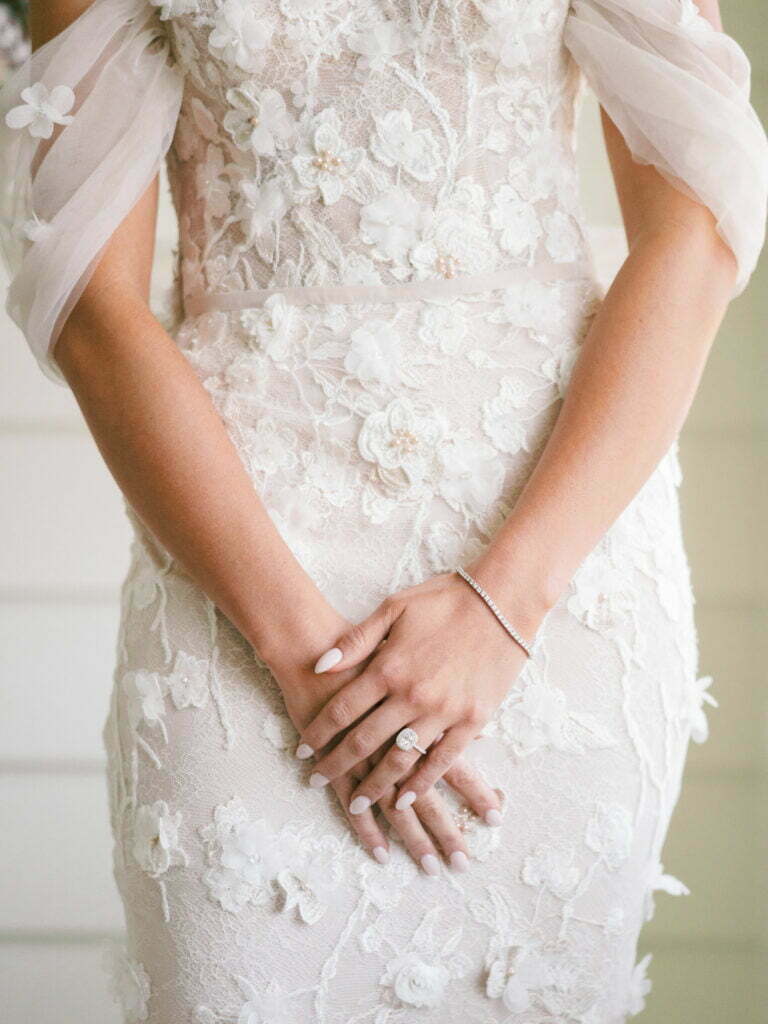 3 advices that you would give to our future brides? 
1. Make sure to take a few moments throughout the night to stand back and take everything in. Grab your Groom and watch everyone on the dance floor, at cocktail hour, etc. It's so special to watch all of your people celebrating, and taking those moments made some of our favorite memories from the night.

2. If you're able, hire a planner! They are the experts and will make your wedding weekend stress-free. We had an incredible team, Todd Events - led by Crystal Moriarty, who made the entire planning process seamless from vendor selections and communication to even steaming all of our bridesmaids' dresses while we were in hair and makeup. They worked so hard to make it a perfect weekend - solving issues before we even knew about them (if we found out at all!).

3. Above all, have fun! My husband and I stayed by each other's side all night and made incredible memories. We spent most of the night on the dance floor with our guests, got up on stage with our amazing band, and continued the party with everyone into the next morning at our ABBA themed after-party. We truly feel like we had the best night of our lives!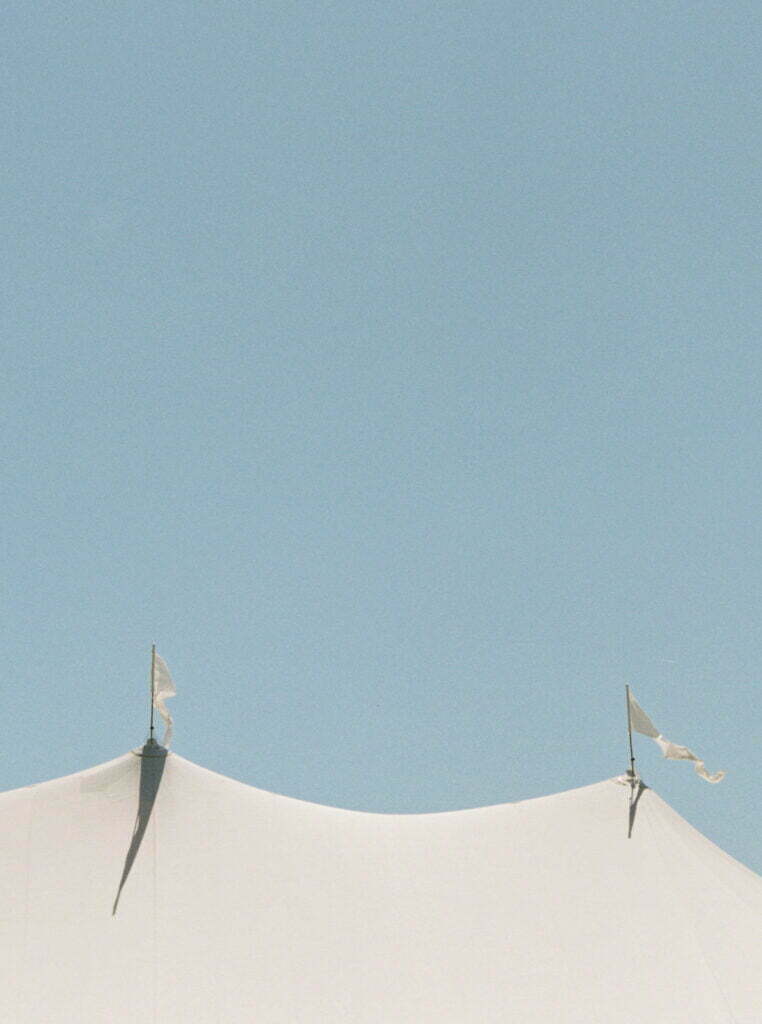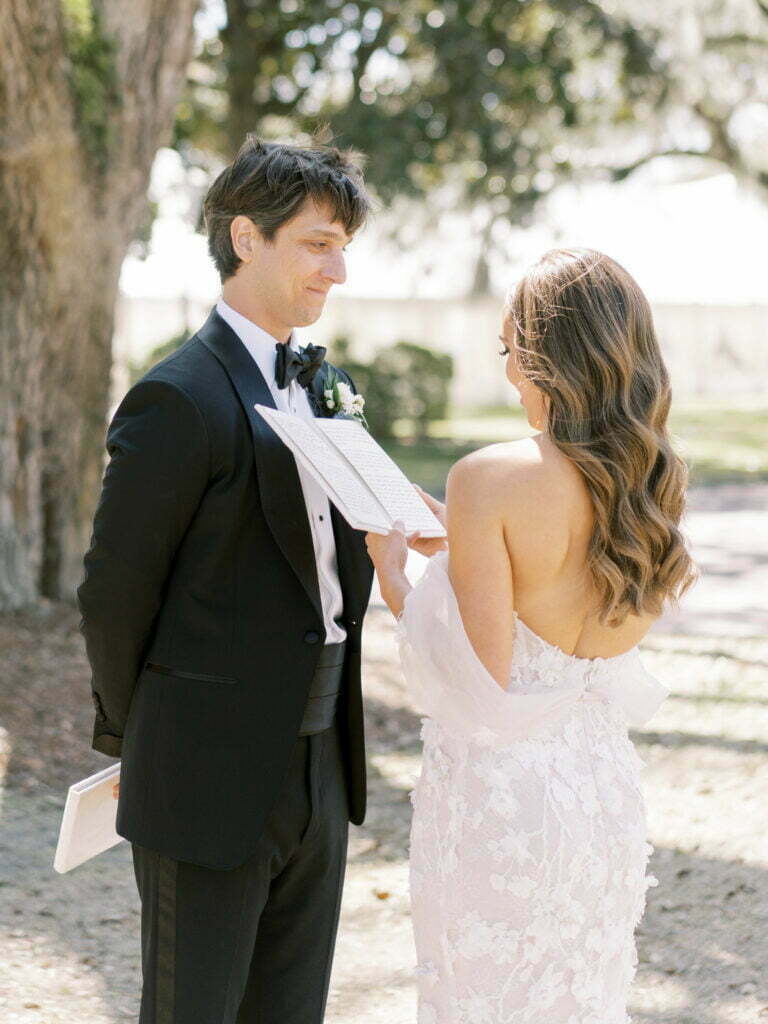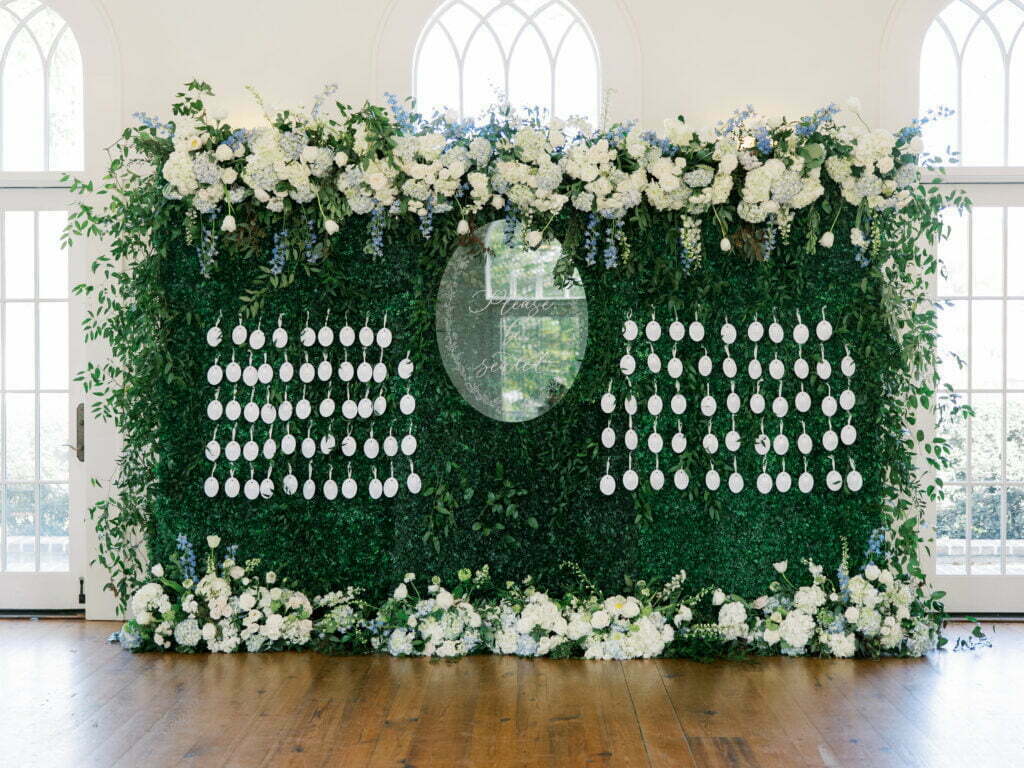 What was your wedding theme?
We really leaned on the beautiful setting and wanted to complement the charm and magic that is Palmetto Bluff. That meant an airy, romantic feel to us - soft colors of blues and whites, beautiful florals and a beautiful sailcloth tent. 

Southern magic is a term we heard a few times in describing our wedding weekend, and we feel like that encapsulates it perfectly.