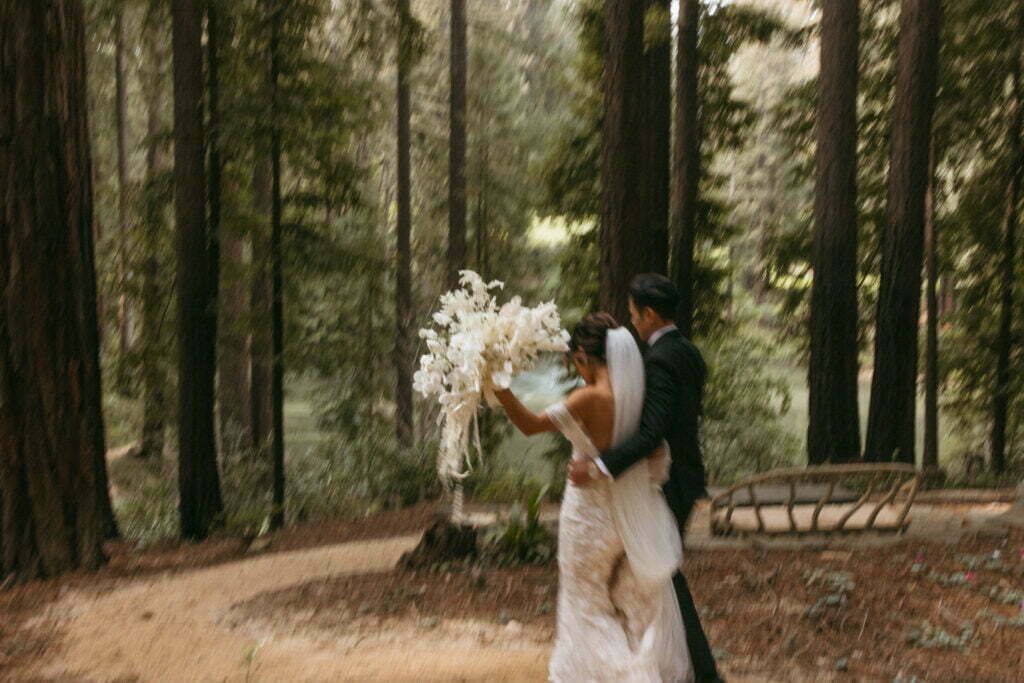 Whimsical Rustic Wedding
Our #MZBride of the week is the absolutely stunning Jessica Louise who got married in our Lulu gown . Surrounded by their dearest and nearest, the couple held their wedding in Nestldown in Los Gatos, California!
In the following interview, Jessica shares with us how she started planning her wedding journey and will give you her exclusive tips!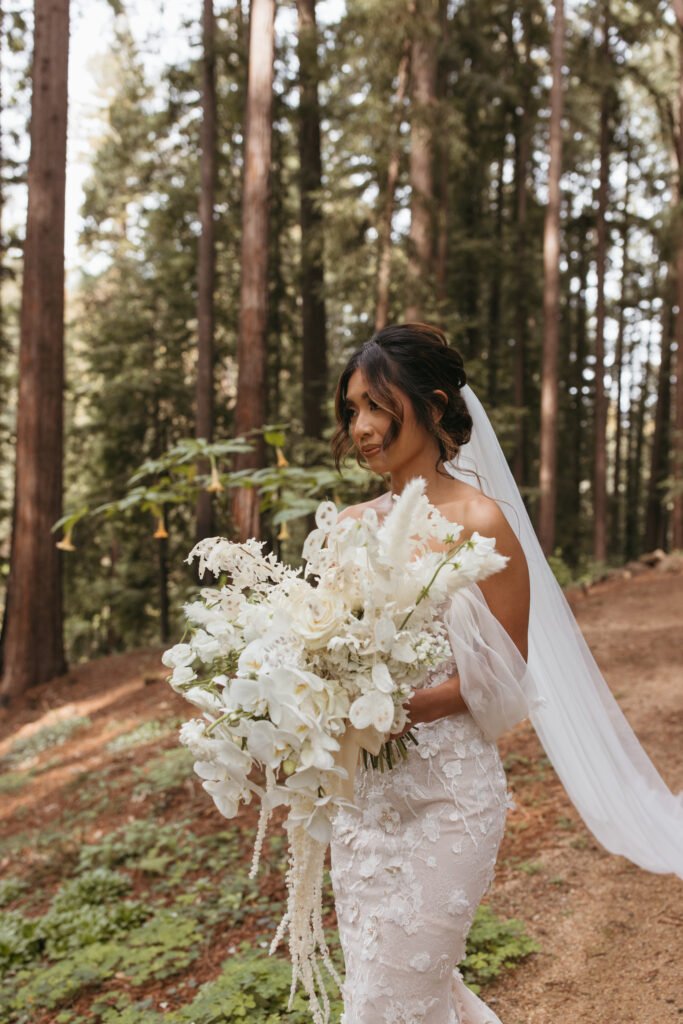 How did you start planning your wedding? What were the first steps?
Johnson proposed to me in December 2020, right in the thick of the pandemic. Knowing that so many weddings that year were postponed multiple times or worse, cancelled, I knew that I had to stay on top of my game when it came to locking in a venue and my vendors. Unfortunately for me, I wasn't one of those girls who already had their wedding planned out since they were 10. 

I was starting completely from scratch. Right after the new year, I started doing heavy research on Instagram. I made a list of vendors whose styles I loved, and then created a wedding email to contact them for availability and pricing. While I was doing that, I also started a Pinterest board to pin ideas that tickled my fancy. 

Once we started getting quotes from vendors and got an idea of average cost, Johnson and I were able to come up with a rough budget that worked for us. This, and hopping on calls to meet the vendors helped us narrow our search and create a vision for our wedding.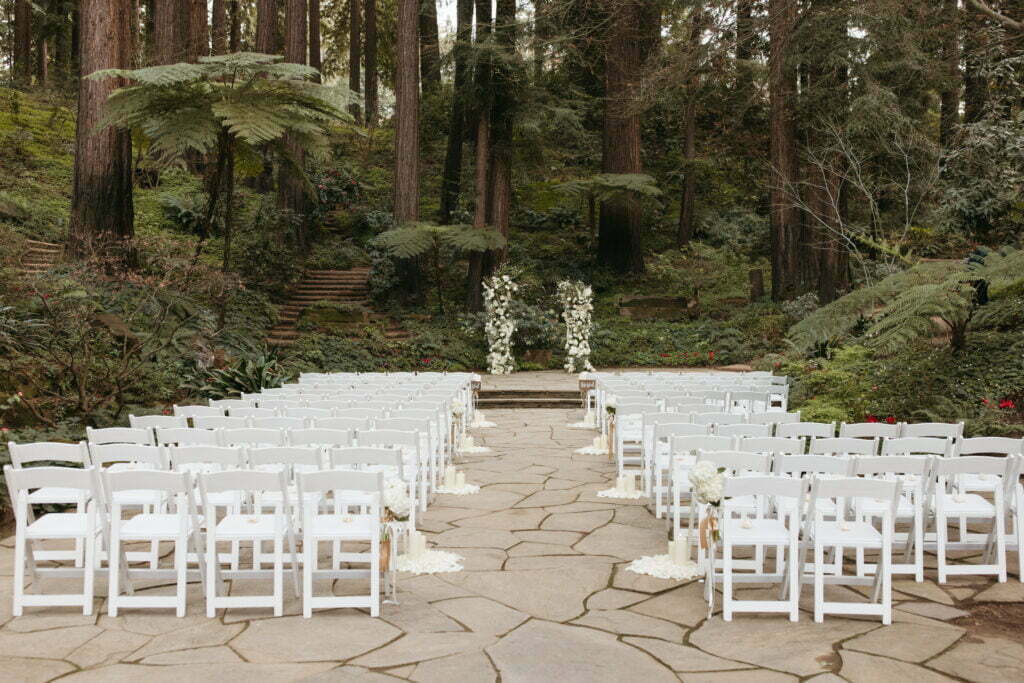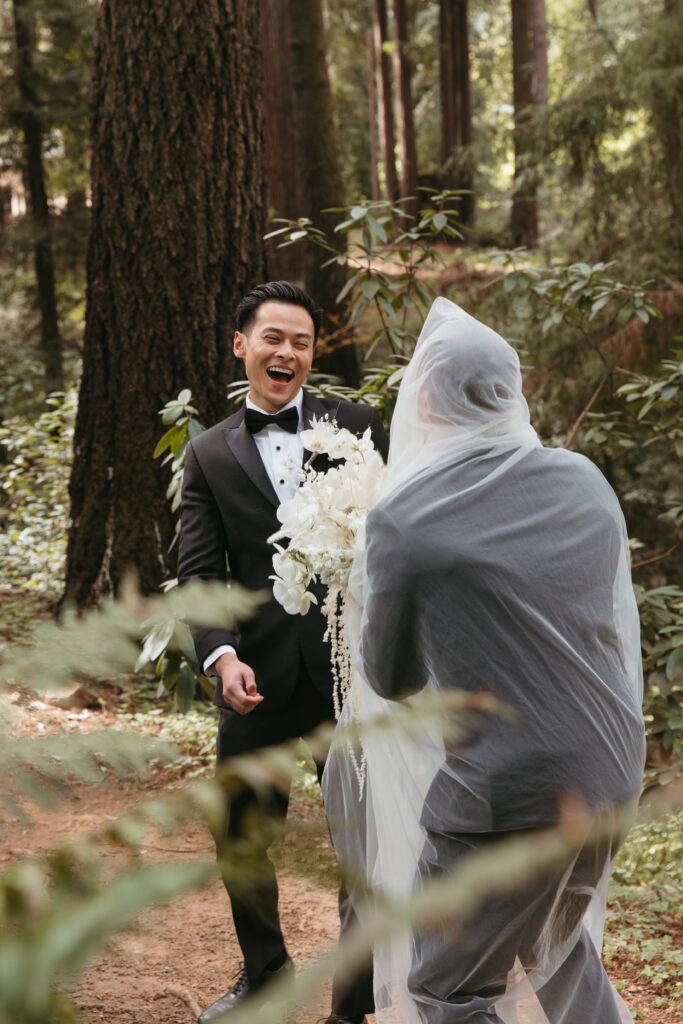 How did you know your dress was 'the one'?
When I started looking for a dress, I was blown away by Hailey Bieber's backless, off-shoulder, long sleeve wedding dress. I'm sure I wasn't the only one! I searched high and low for something similar but it was very difficult to find. A lot of the dresses I tried on were off the shoulder but very rarely did I find one that also had long sleeves. And the more I tried on long sleeve dresses, the more I was realizing that it didn't fit my petite stature or my style. 

So I went back to searching on Instagram, which was flooded with anything and everything wedding related at this point, and just by happenstance I saw a post of the Lulu gown on my Instagram feed and I instantly fell in love. From the draped tulle sleeves to the 3D flowers and the fitted silhouette, I finally had my "this is it" moment I thought I was never going to have. 

Still, to keep my options open, I tried my best to find a similar dress by going to 6 or 7 bridal shops in 4 cities and nothing came remotely close. The moment I was able to try the Lulu on at Panache Bridal in Beverly Hills (Thank you Nelson), I didn't want to take it off. Even up until now, I look back at my wedding pictures and gawk at my dress. 

P.S. Ladies, if you need a sign to get the dress of your dreams, this is it!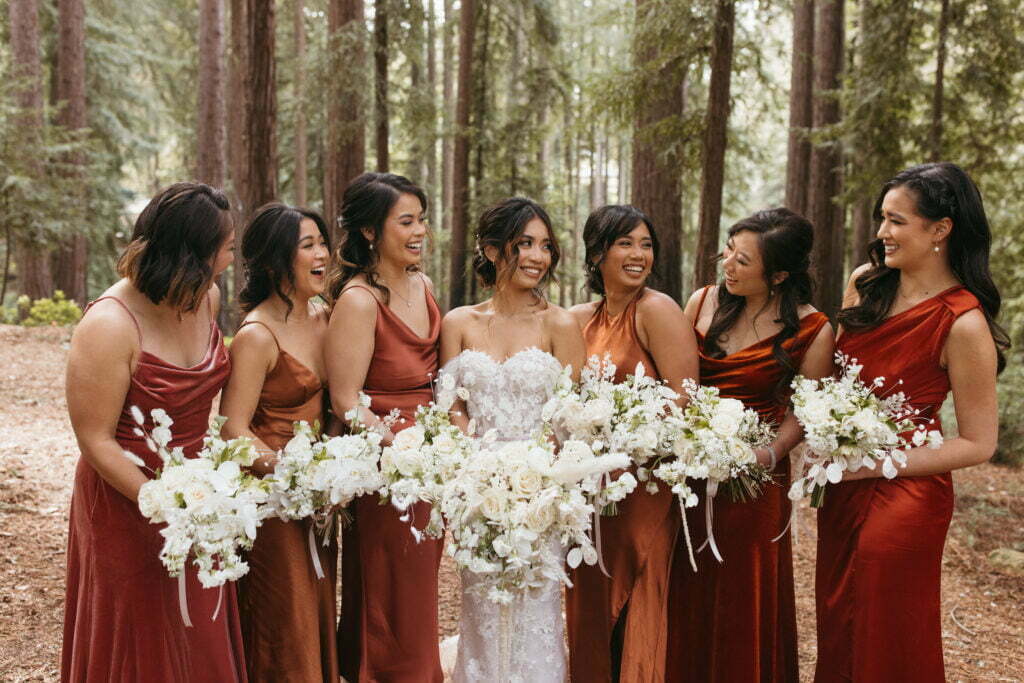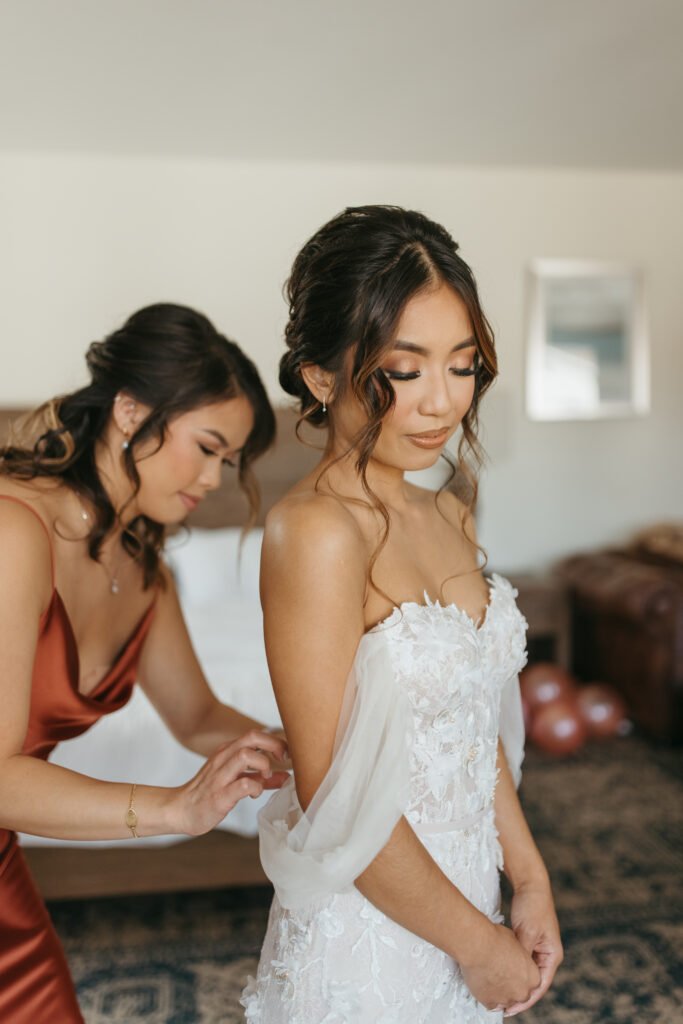 How did you find working with the bridal store team?
Nelson from Panache Bridal worked closely with me from the initial email to appointment to when I picked up my dress.  He called me as soon as they were able to get the dress for me to try on and he was responsive to all of my emails, ensuring that my dress would arrive in good time despite covid delays. 

I went solo for 99% of my wedding dress search because I wanted to know that I was choosing a dress for me and not to please anyone else. Nelson was friendly, professional and didn't force me to buy anything I didn't love, which I really appreciate.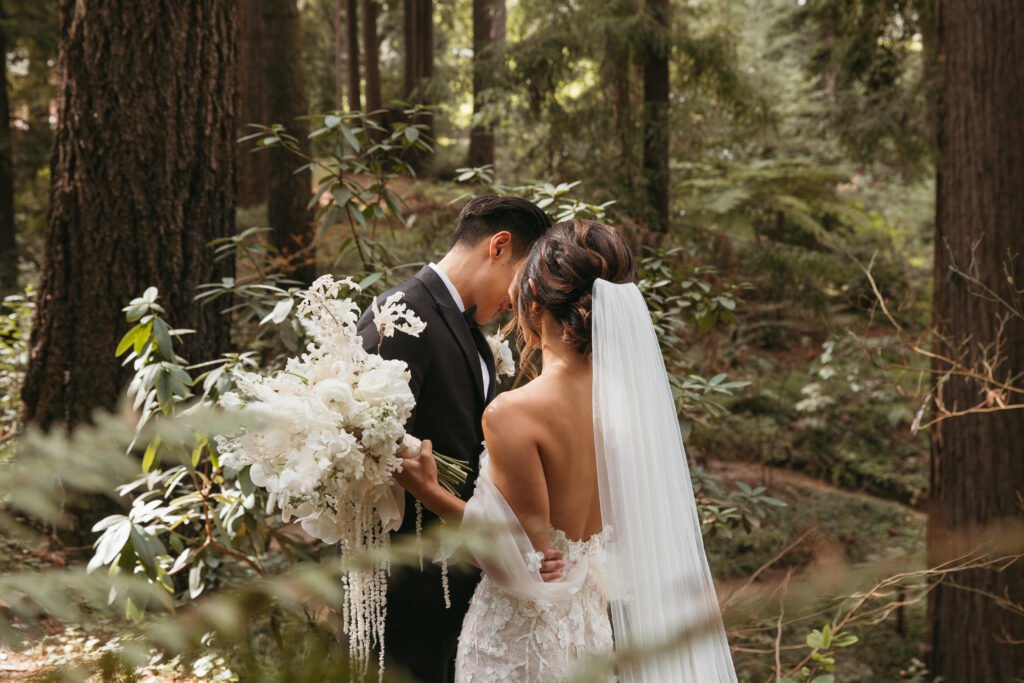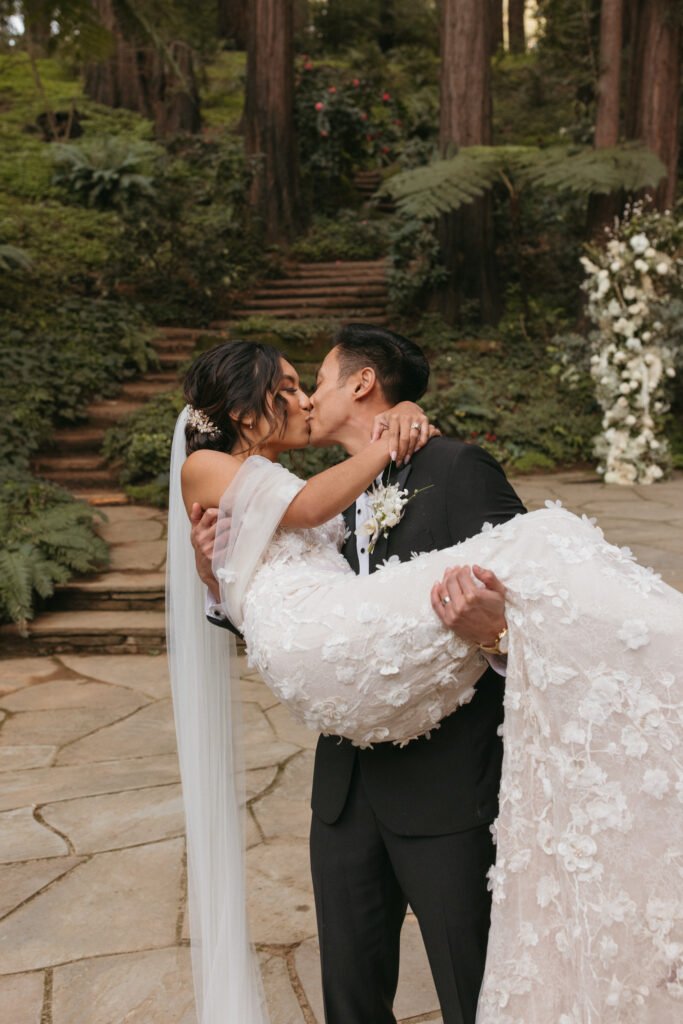 4 advices you would give to all our future brides?
1) Stay organized. Get a planner and create a separate email for all wedding related things with tabs for each vendor. A week before your wedding, create a packing list and try to pack asap so you aren't scrambling at 2AM the night before your wedding trying to find something. 

2) Take your time picking your vendors but start early. The cheapest option isn't always the best option. Look at the quality of their work, their style, reviews, and hop on a call to get to know them and see if you vibe well. Choose vendors you can trust will carry out your vision or will work closely with you to create it. It takes time to carefully select your people, so start as early as you can as the good ones get snatched up quickly! 

3) Hand your phone to a friend or family member on your wedding day to help take pictures and videos for you. It'll give you something to hold onto until your photographer sends you your album! 

4) Have a plan B ready. If the pandemic taught us anything with the wedding industry, it's that having a back up is very necessary. We've come a long way since the lockdowns but we're not out of the woods yet. Vendors are trying their best to stay healthy during the busiest wedding season of the decade. Having a back up venue in mind, adding a second shooter, or even just keeping a list of vendors per category handy will help set your mind at ease to prepare for the worst.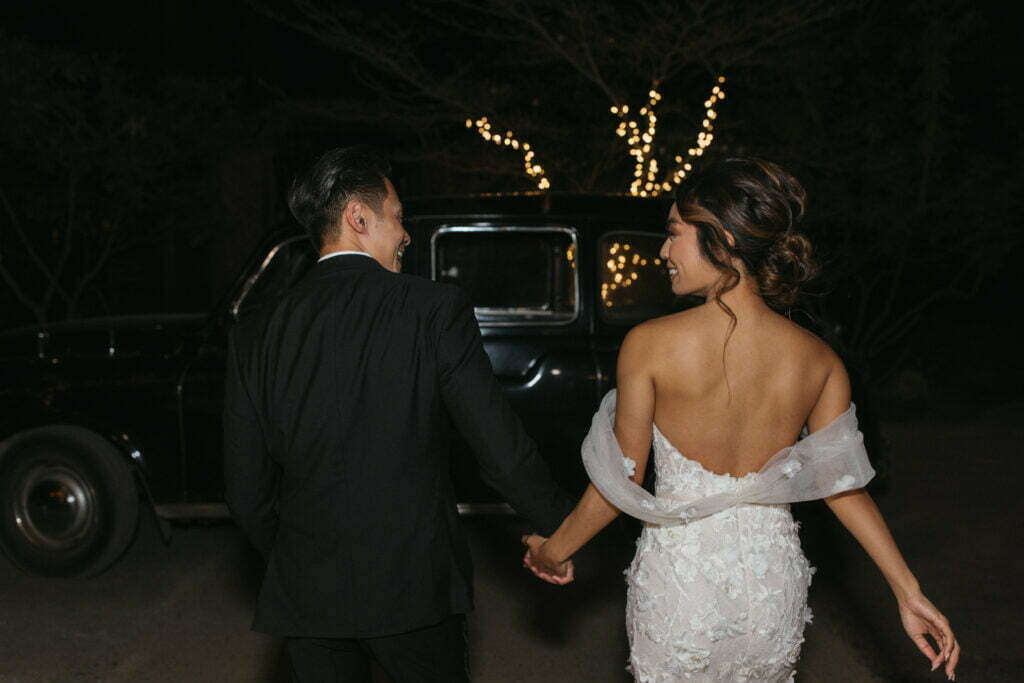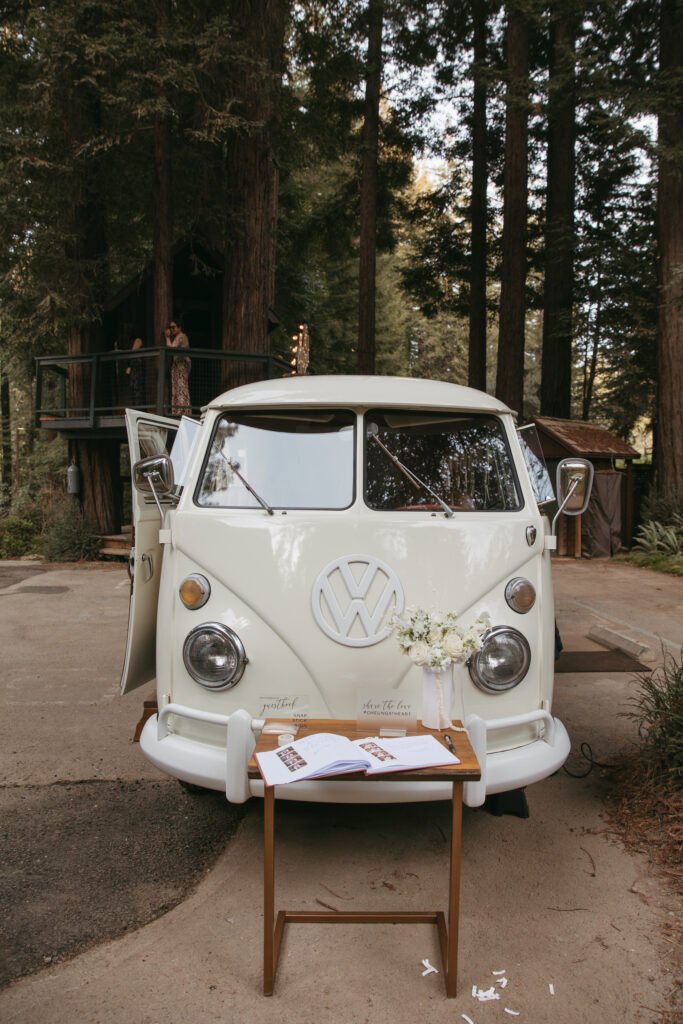 What was your wedding theme?
In the simplest of words, I could describe my wedding as a modern fairytale. The whimsical, rustic beauty of Nestldown in Los Gatos, California coupled with the romantic elements and modern details of the decor proved to be the most perfect, timeless combination I could have ever imagined. 

After all of the tedious wedding planning, hearing from my loved ones that my wedding "screamed me" gave me the biggest cathartic release. I'd relive the day over and over again if I could. ♥