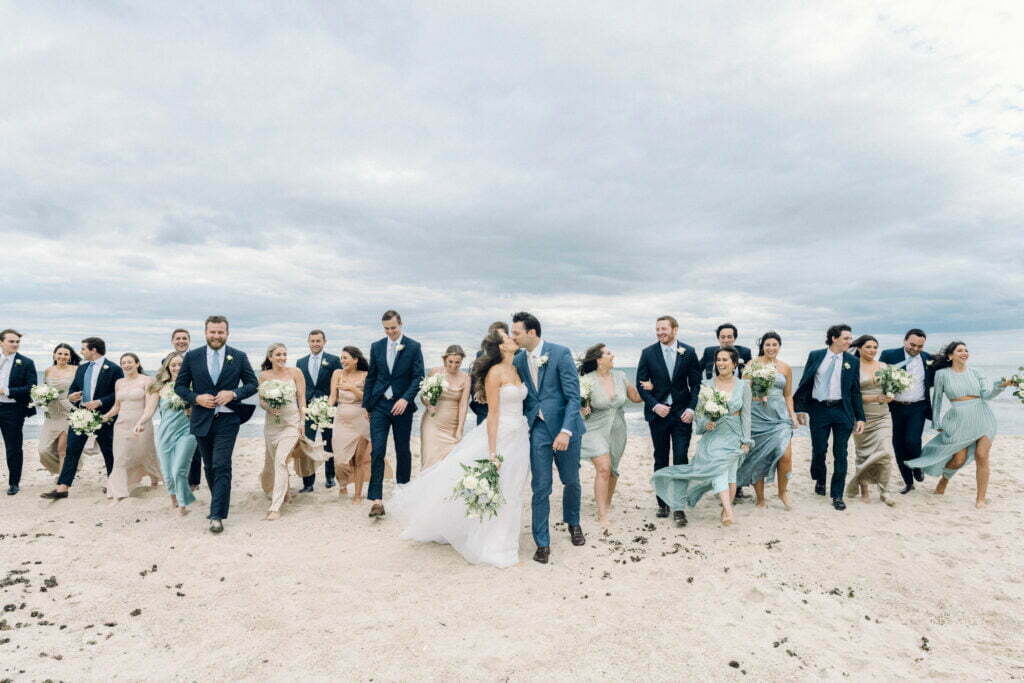 Blue Beach Wedding
Our #MZBride of the week is the absolutely beautiful Jenna Spar who got married in our Amy gown. Surrounded by their friends & Family, the couple held their gorgeous wedding at Bridgehampton Tennis & Surf Club overlooking the beach

In the following interview, Jenna shares with us how she started planning her wedding journey and will give you her exclusive tips!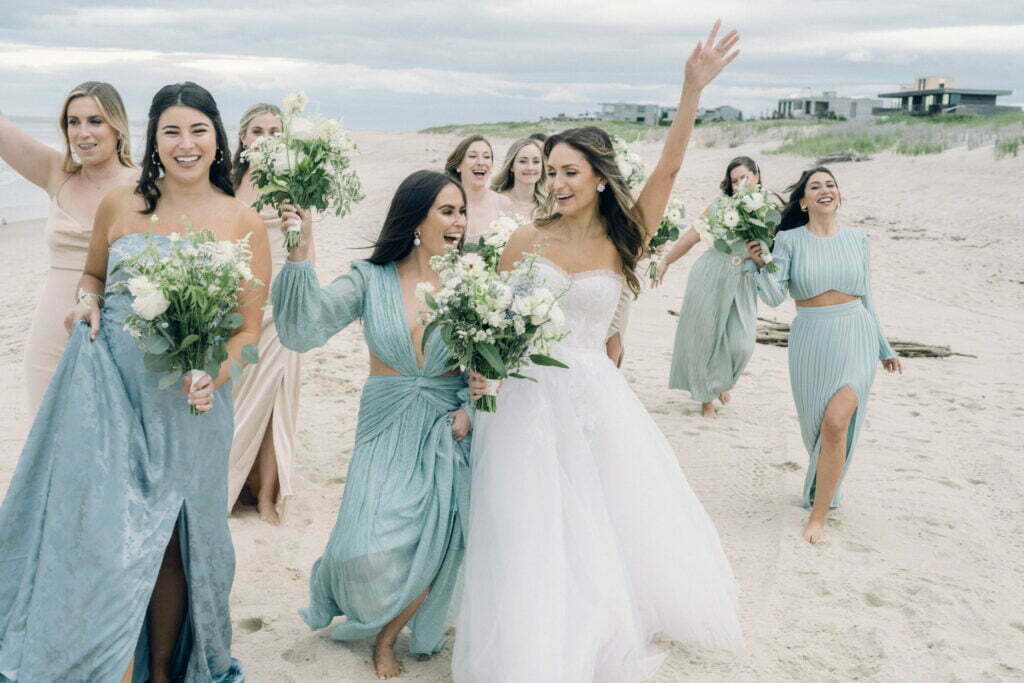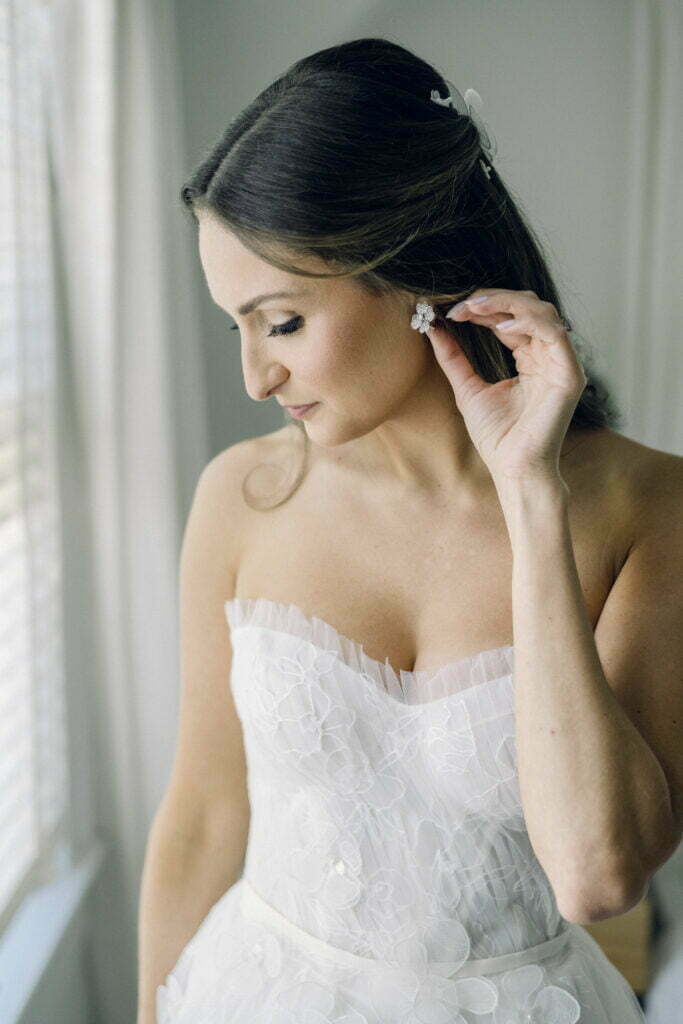 How did you start planning your wedding? What were the first steps?
We knew straight away that we wanted a venue that was a little bit different... as soon as we saw the ocean, sand and reception space at Bridgehampton Tennis & Surf Club overlooking the beach - it was all I could envision when I pictured our wedding day.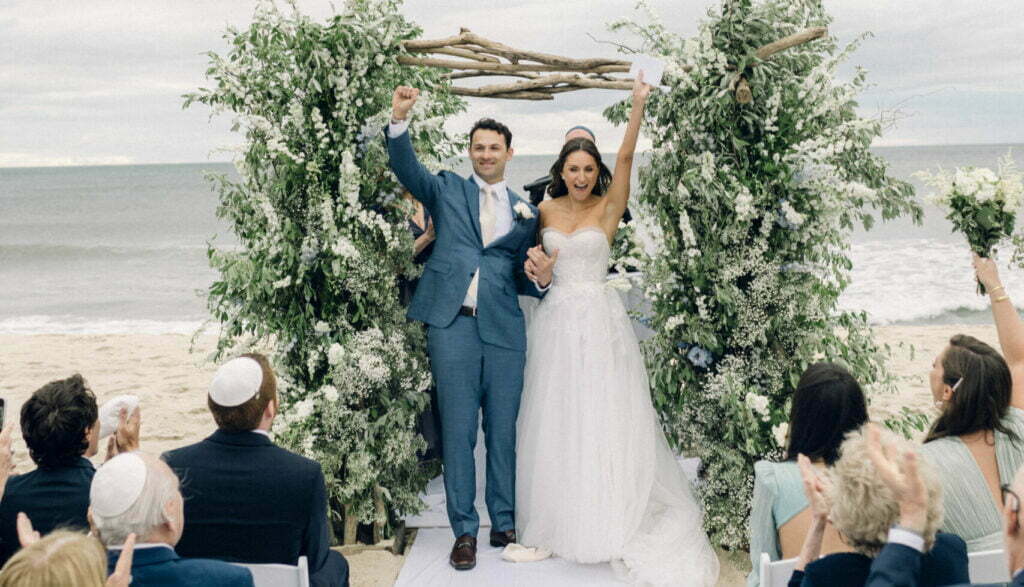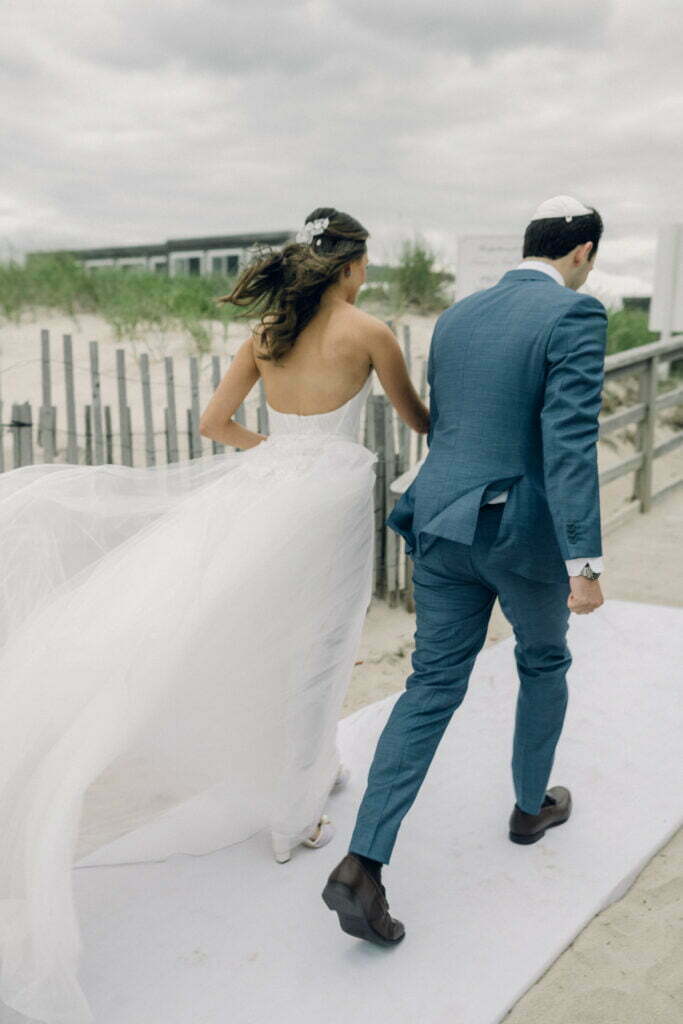 How did you know your dress was 'the one'? 
I saw Amy on the Mira website and requested it for the trunk show at Wedding Salon of Manhasset. 

As soon as I put it on I knew it was the one. I loved that it was ethereal, beachy, and unique. The tulle gathering, soft embellishments and sweetheart neckline gave just a bit of that princess moment without being too much for our beach ceremony. 

It was the first dress I tried on that I could picture frolicking on the beach in and that was it!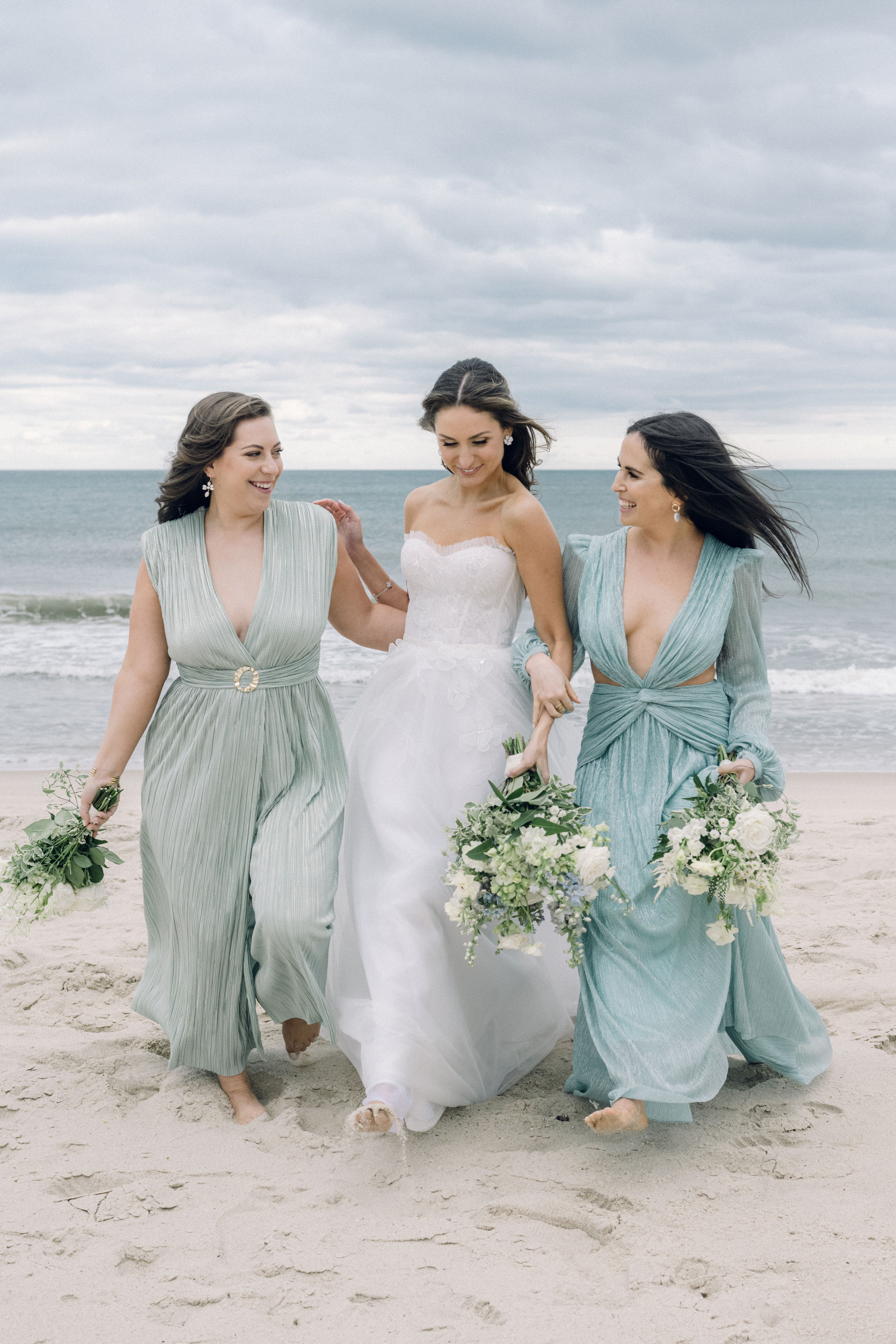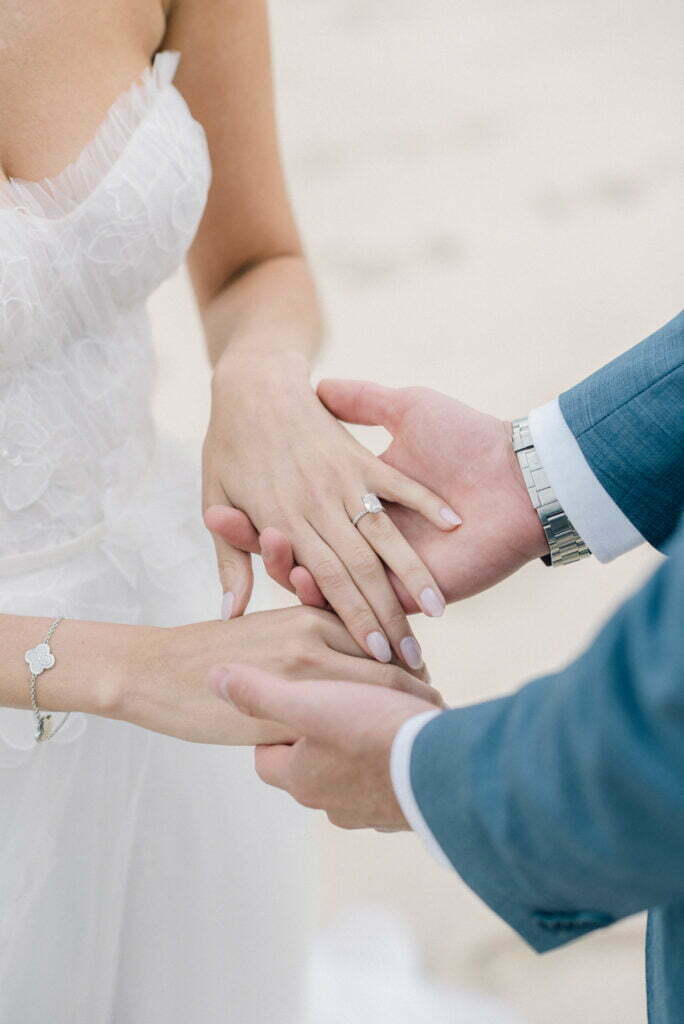 How did you find working with the bridal store team?
Working with the bridal store team was amazing! The Wedding Salon and the Mira trunkshow rep made me feel so special and beautiful. They patiently helped me make a few adjustments to make my dress an even more perfect fit! I had the vision to have the flower appliques from my dress to organically continue up to my hair for one complete beach bride vibe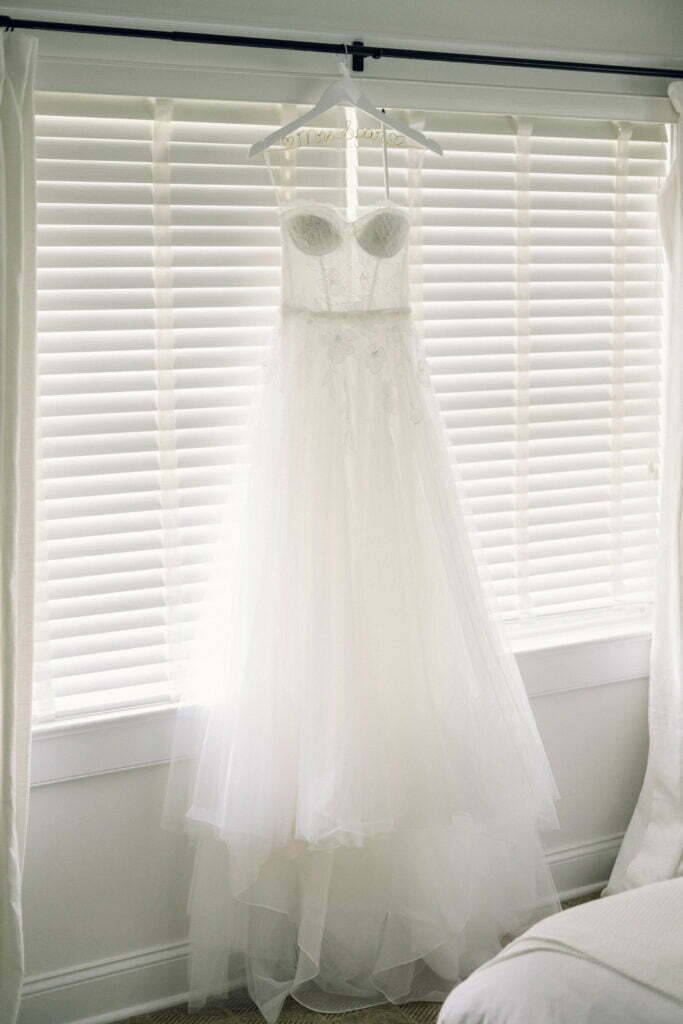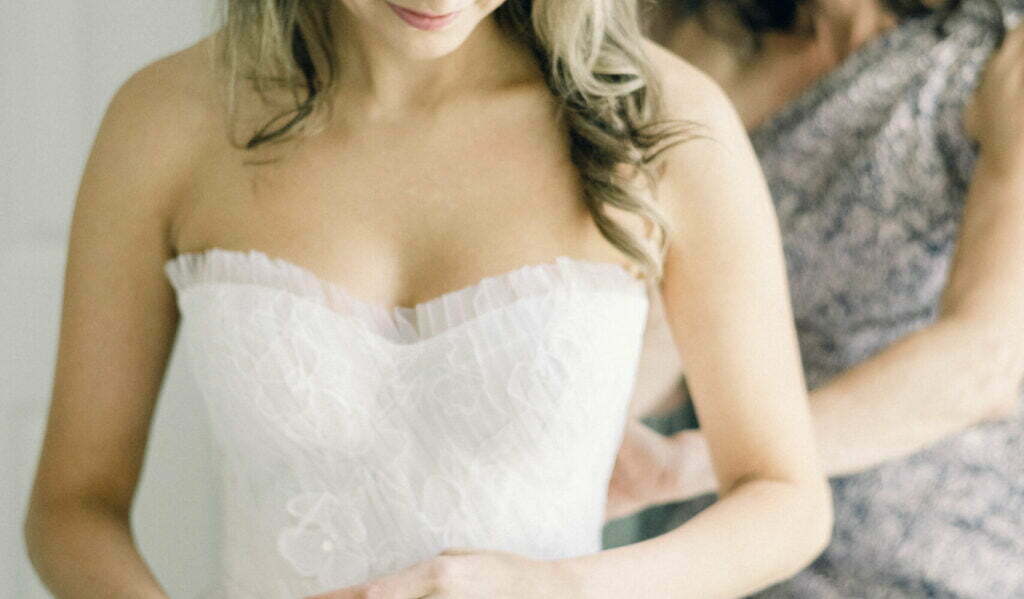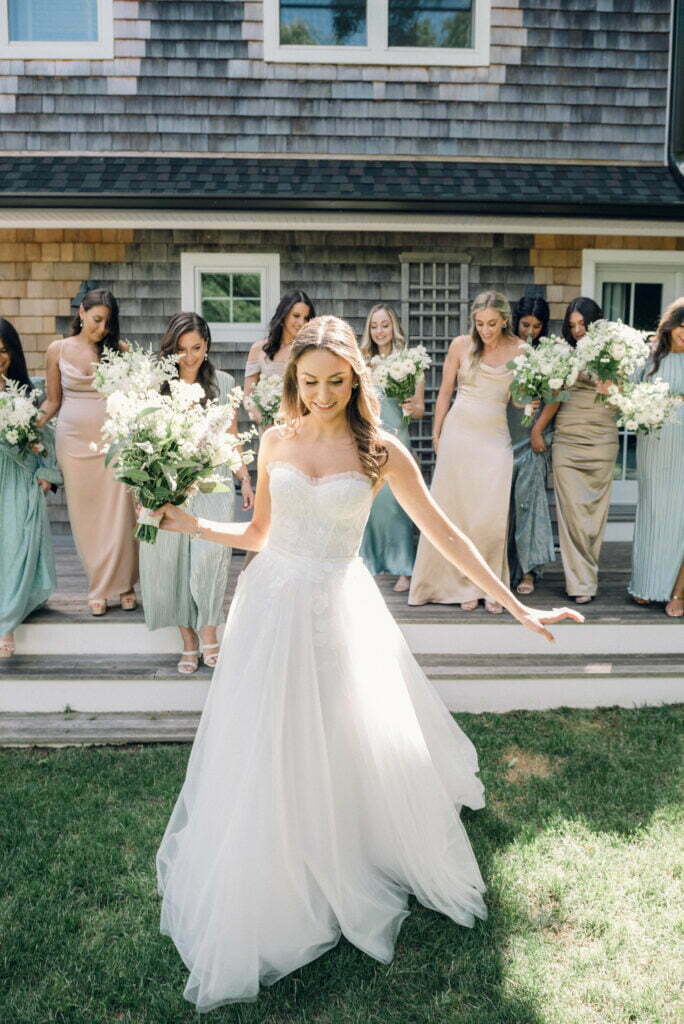 3  advices that you would give to our future brides? 
1. Spend the night with your partner. I know it seems obvious, but experiencing every part of the night together means every moment is a shared memory for the two of you. 
 
2. Let go and go with it! When you get to the day, put your trust in your hardwork and planning. If something doesn't go according to plan, don't dwell on it. If you are good with it, your guests will be too. 
 
3. Remember to thank your guests! It can be a whirlwind so have a planner or friend remind you to grab the mic and thank your people for showing up and supporting your love!