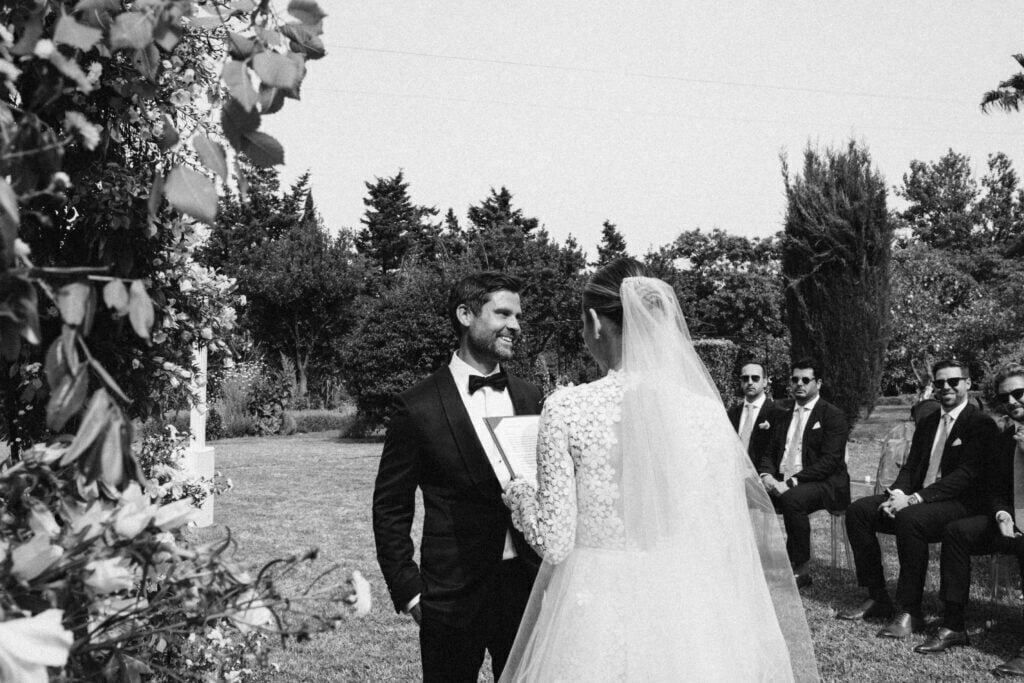 Ethereal Andalusian Garden Wedding
Our #MZBride of the week is the absolutely beautiful Hayley O'hara Walsh who got married in our Vega gown. Surrounded by their friends & Family, the couple held their gorgeous destination wedding in Marbella!

In the following interview, Hayley shares with us how she started planning her wedding journey and will give you her exclusive tips!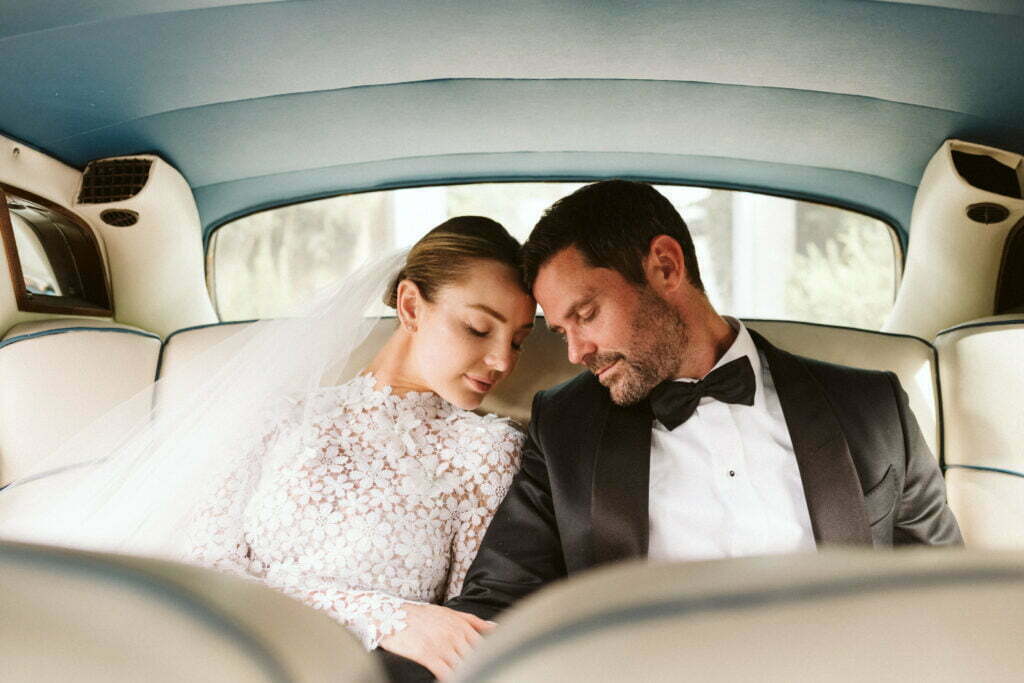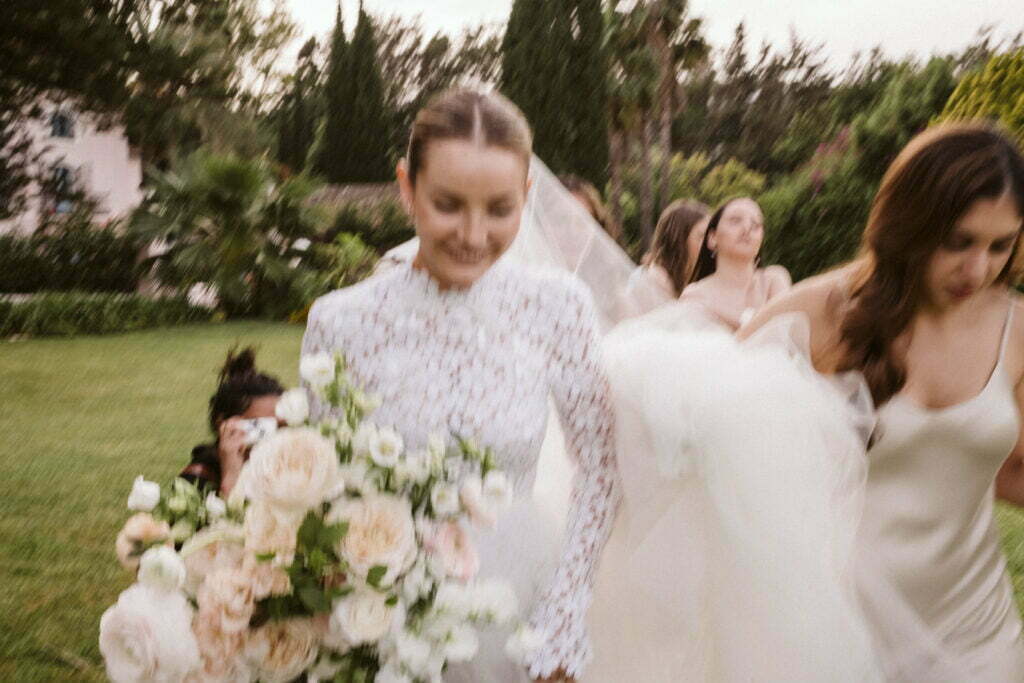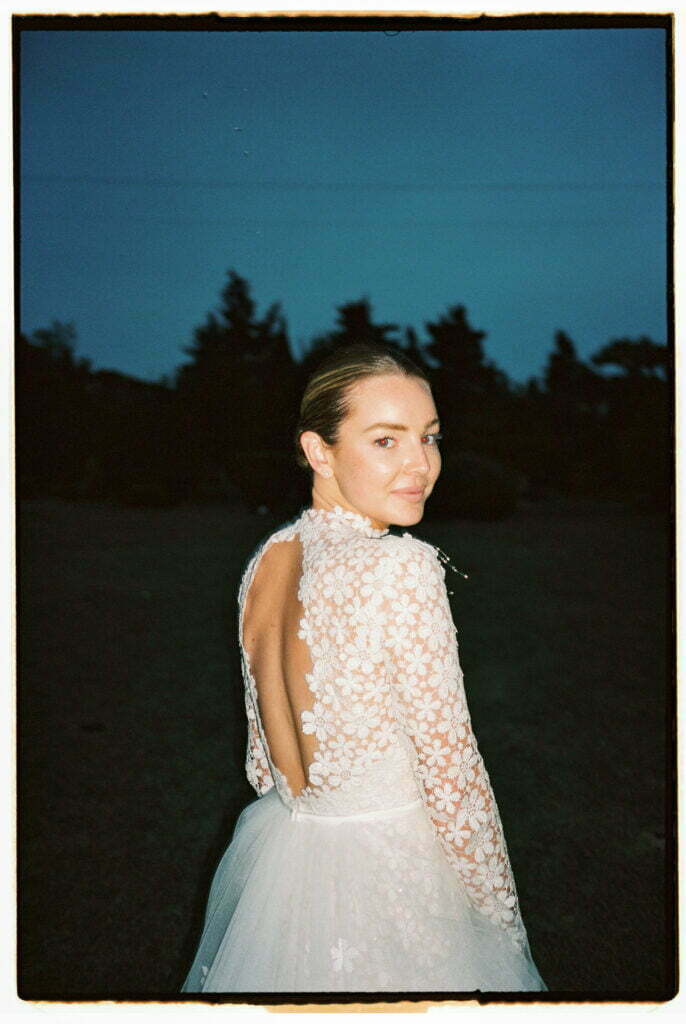 How did you start planning your wedding? What were the first steps?
We started planning our wedding by deciding on the location. We were choosing between Ireland (where my family is from) and Newfoundland, Canada (where his family is from) and we couldn't make a decision! 

His family had been vacationing in Marbella for a few years and they suggested it as a destination wedding spot. After doing some research, Justin and I both fell in love with the landscape and it wasn't too far from Ireland for my family to travel. We settled on Spain, hired a wedding planner, and took off from there! 

During this time, I attended a WedLuxe show to gather ideas, started a Pinterest board, and scheduled fittings at a couple of bridal shops in Toronto to get started on finding my dress.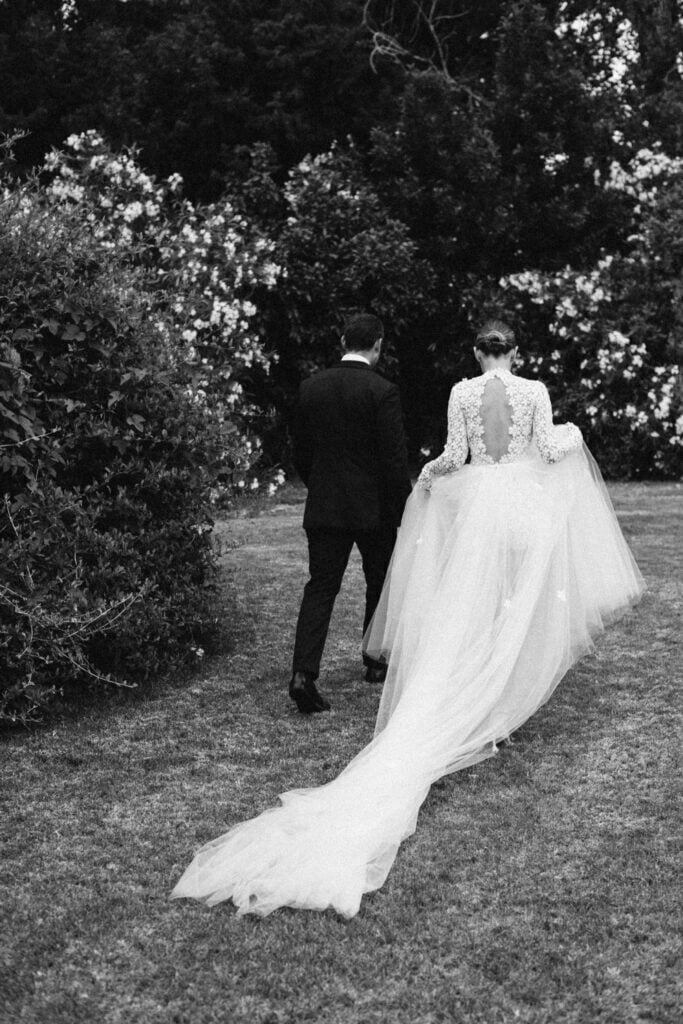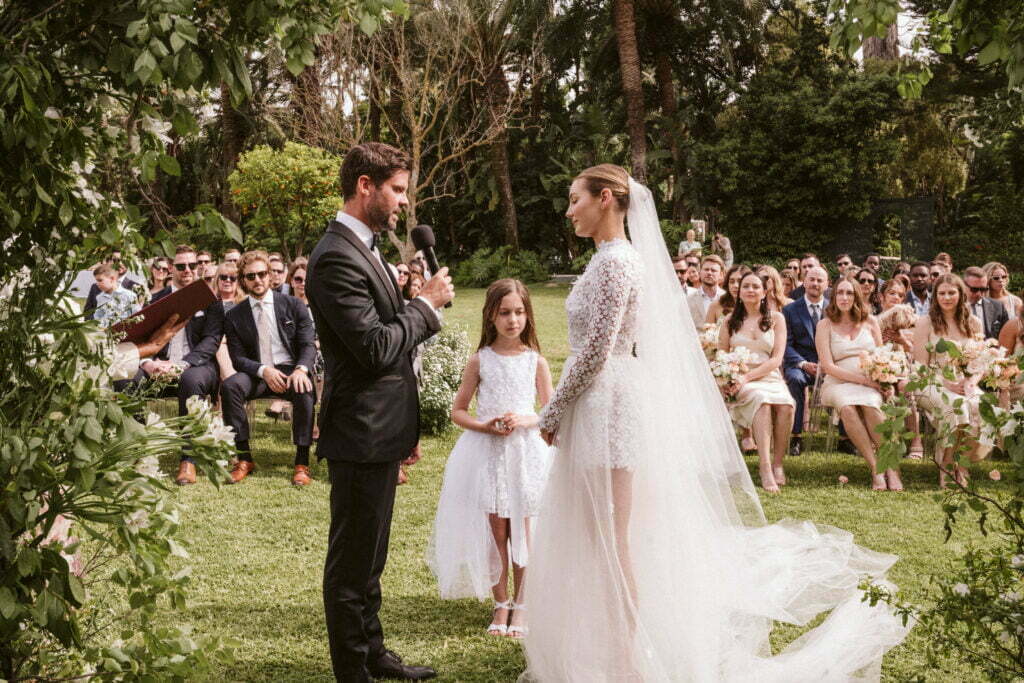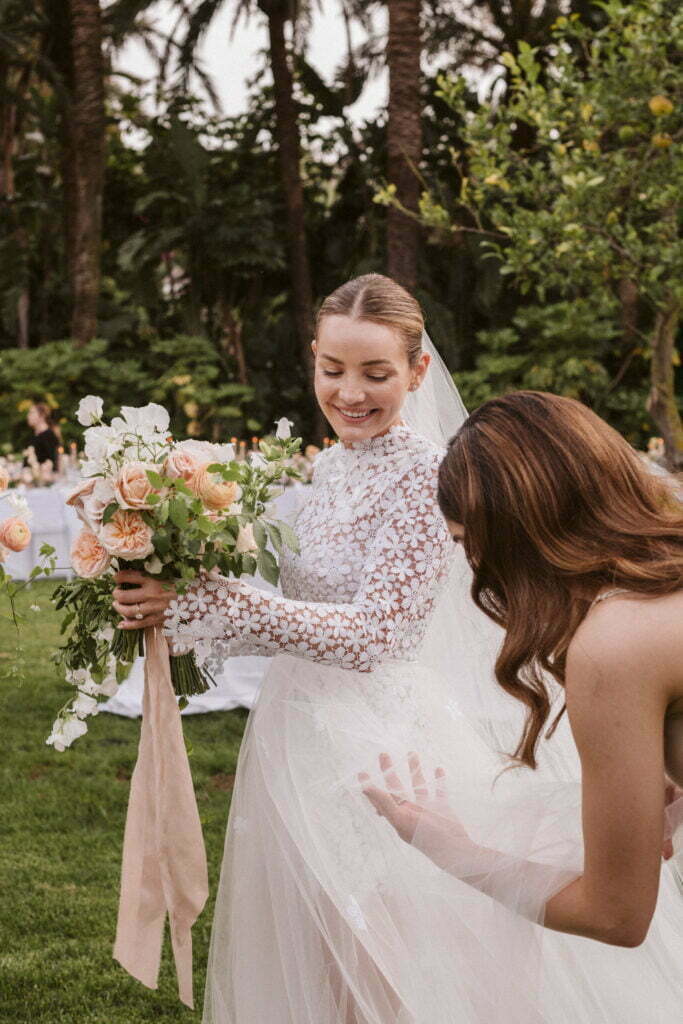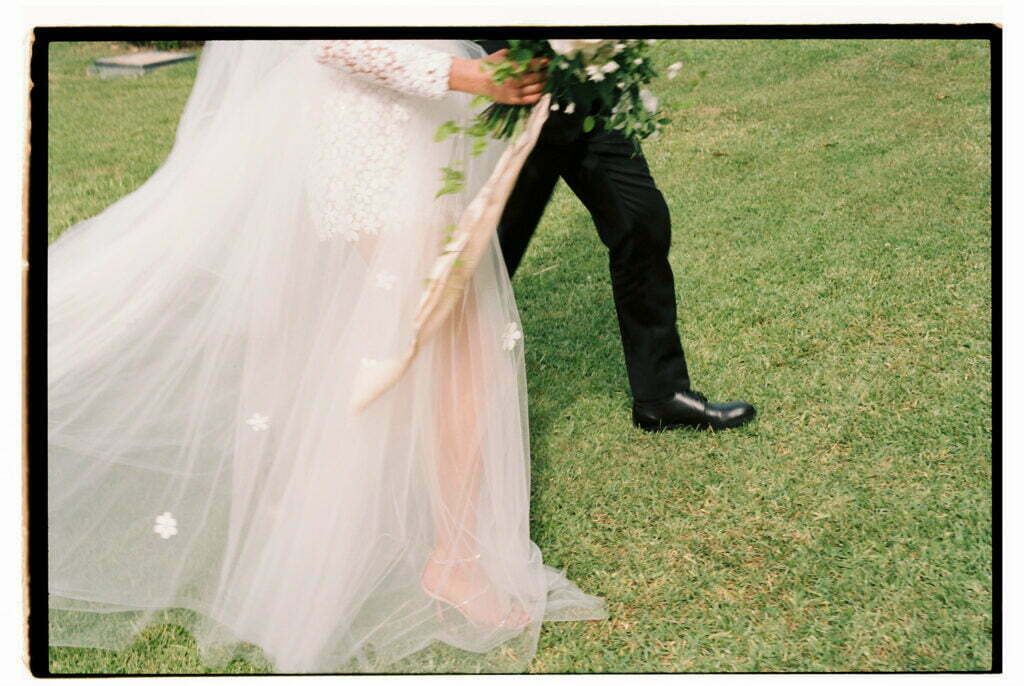 How did you know your dress was 'the one'? 
When I first went into Powder Bride looking for a dress (this was in early 2019!), I tried on a different Mira Zwillinger gown and fell in love. Every detail was so beautiful. I knew that I wanted to have a Mira gown for my wedding day, but I was looking for something a little different. 

The next time I went into Powder, Adrianna showed me images and videos of the Vega gown and I knew immediately that was my dress. She told me it was for the 2020 season and she didn't have a sample yet - she would have a sample for me to try eventually, but if I wanted it for my wedding in May 2020 I would have to order it without seeing it in-person and trying it on! I ordered it, of course. I didn't need to try it on, I trusted the beautiful designs of MZ and knew that it would be even more stunning in-person. It really was everything I ever wanted and imagined for my wedding dress. 

Your dress should speak to your personality and your style, and this gown spoke to mine on every level. Our wedding ended up being postponed two years due to the pandemic, but the Vega gown stayed timeless and true. I'm so happy that I went looking for my dress when I did, even if it was 3 years early.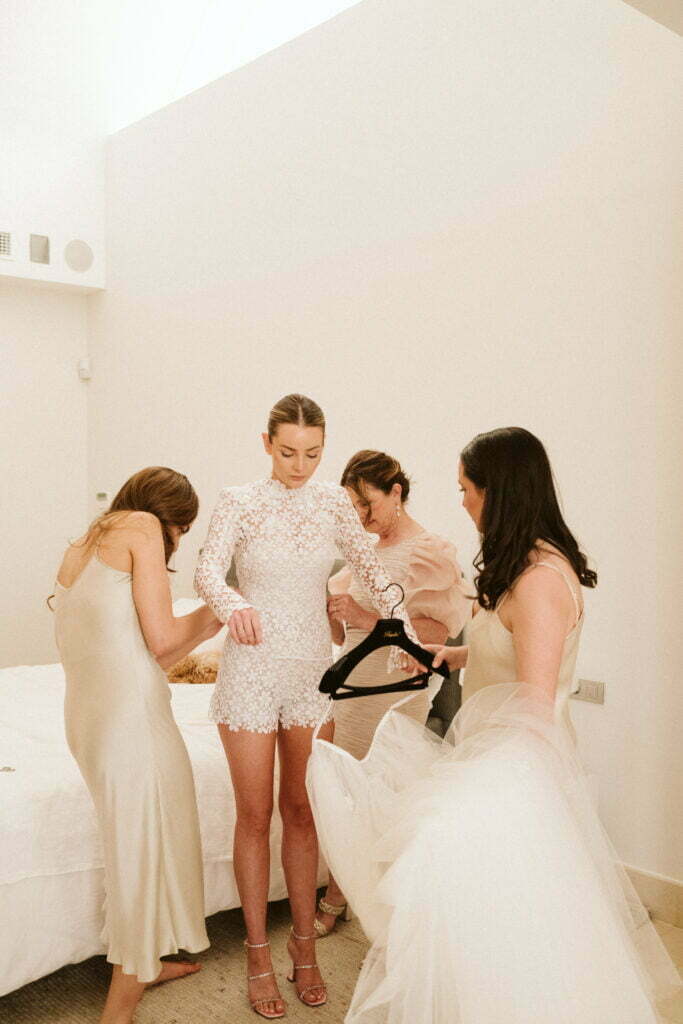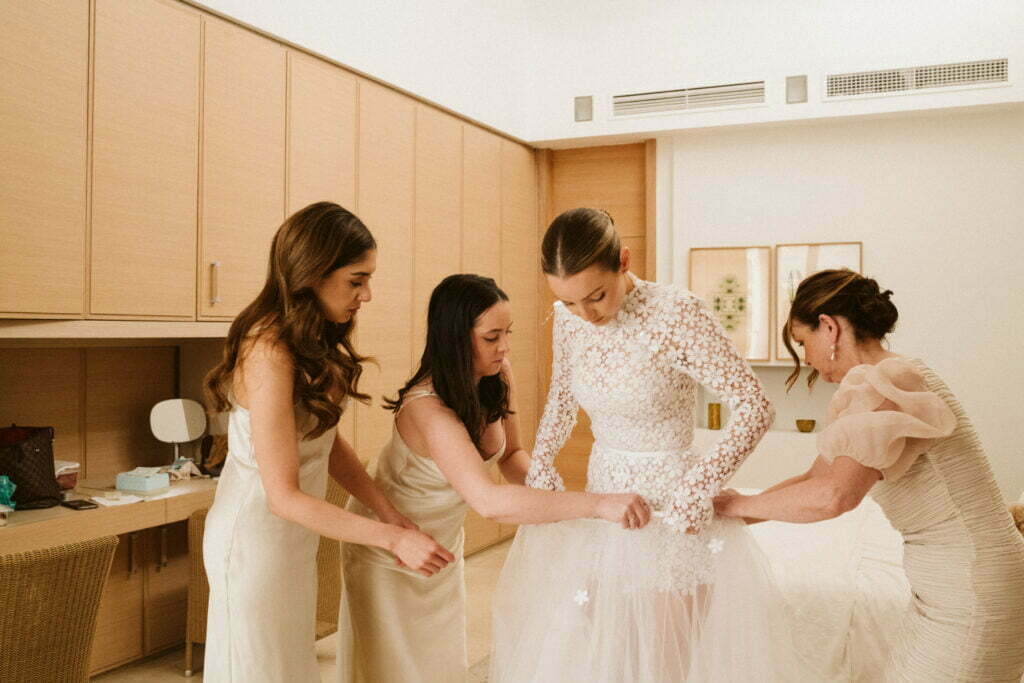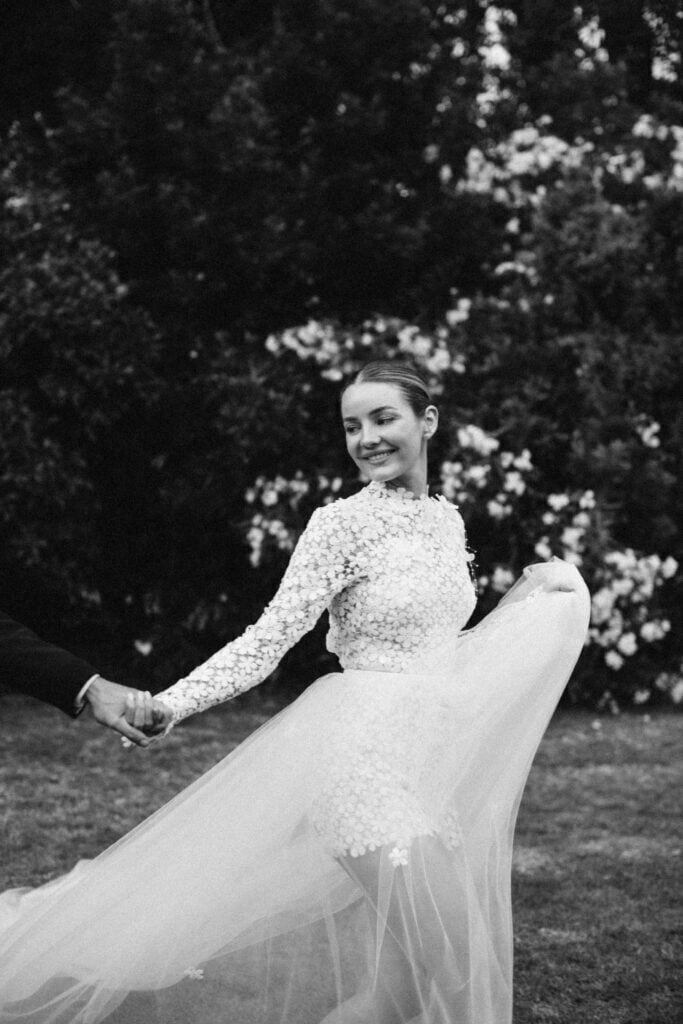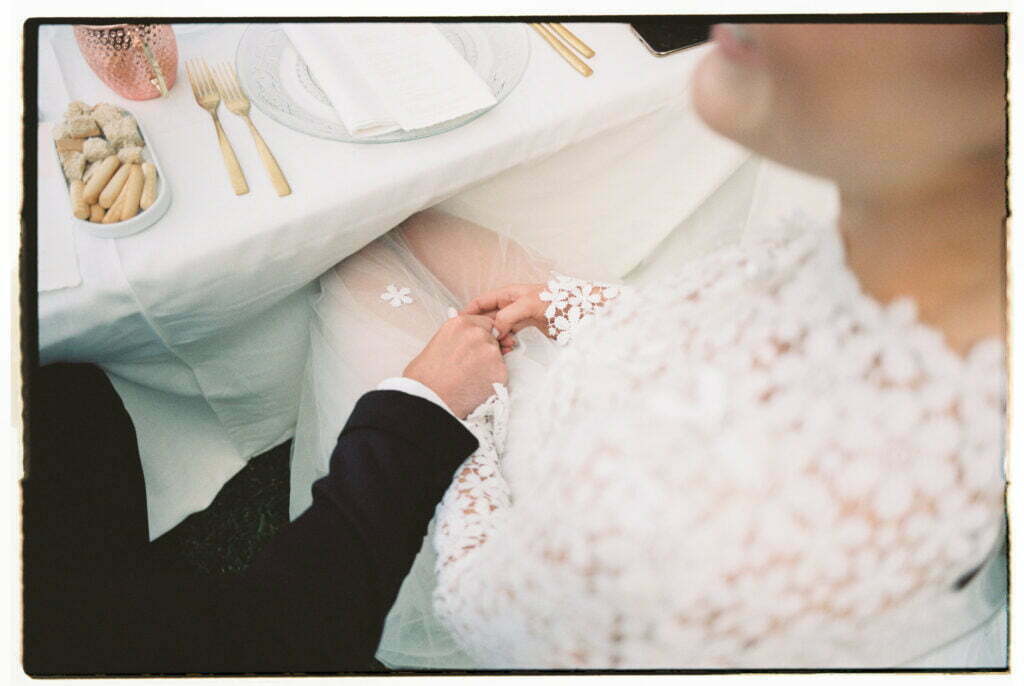 How did you find working with the bridal store team?
Adrianna and Faye from Powder Toronto were my dream bridal team. They were patient with me throughout the entire process and really wanted to find me the perfect gown. 

Once we found the dress, they did everything they could to get my measurements, order it on time, and schedule my fittings. When I had to postpone my wedding, it wasn't a problem for them and they picked up right where we left off when we set a new date. 

Every time I walked in the doors to their beautiful Toronto brownstone, I immediately felt a rush of excitement. Even during the most stressful periods of wedding planning I felt at ease here. All of the girls in the shop were so complimentary of me at my fittings - they made me feel beautiful, happy, and excited for my big day. 

I especially loved bringing my mom and sister into the shop and celebrating over some bubbly when we found the dress. This was all important to me and now some of my fondest wedding memories are my fittings at Powder.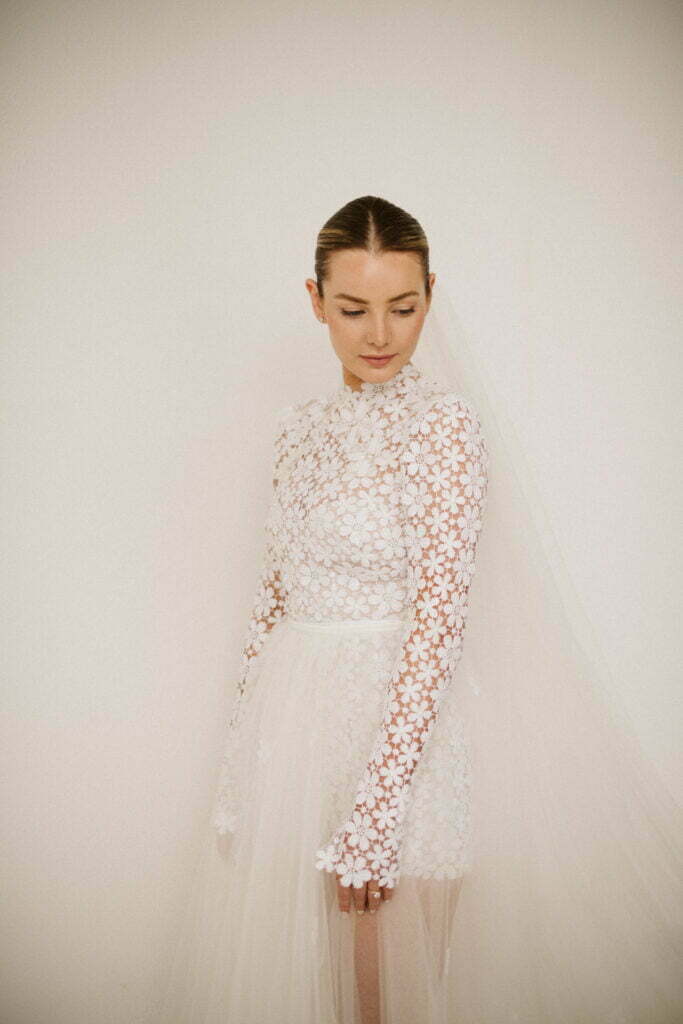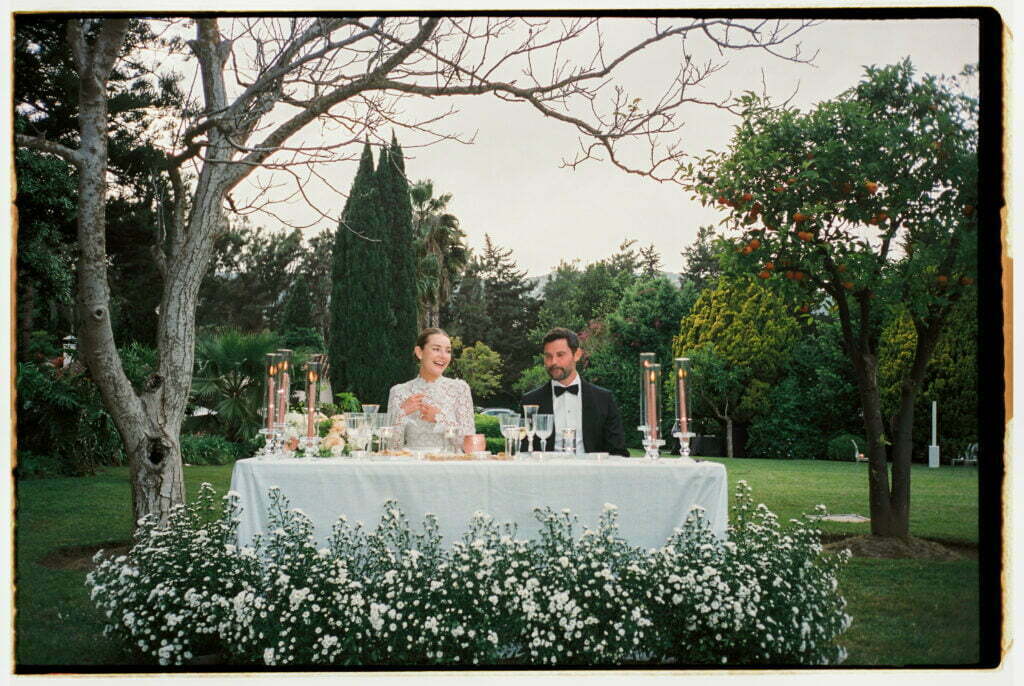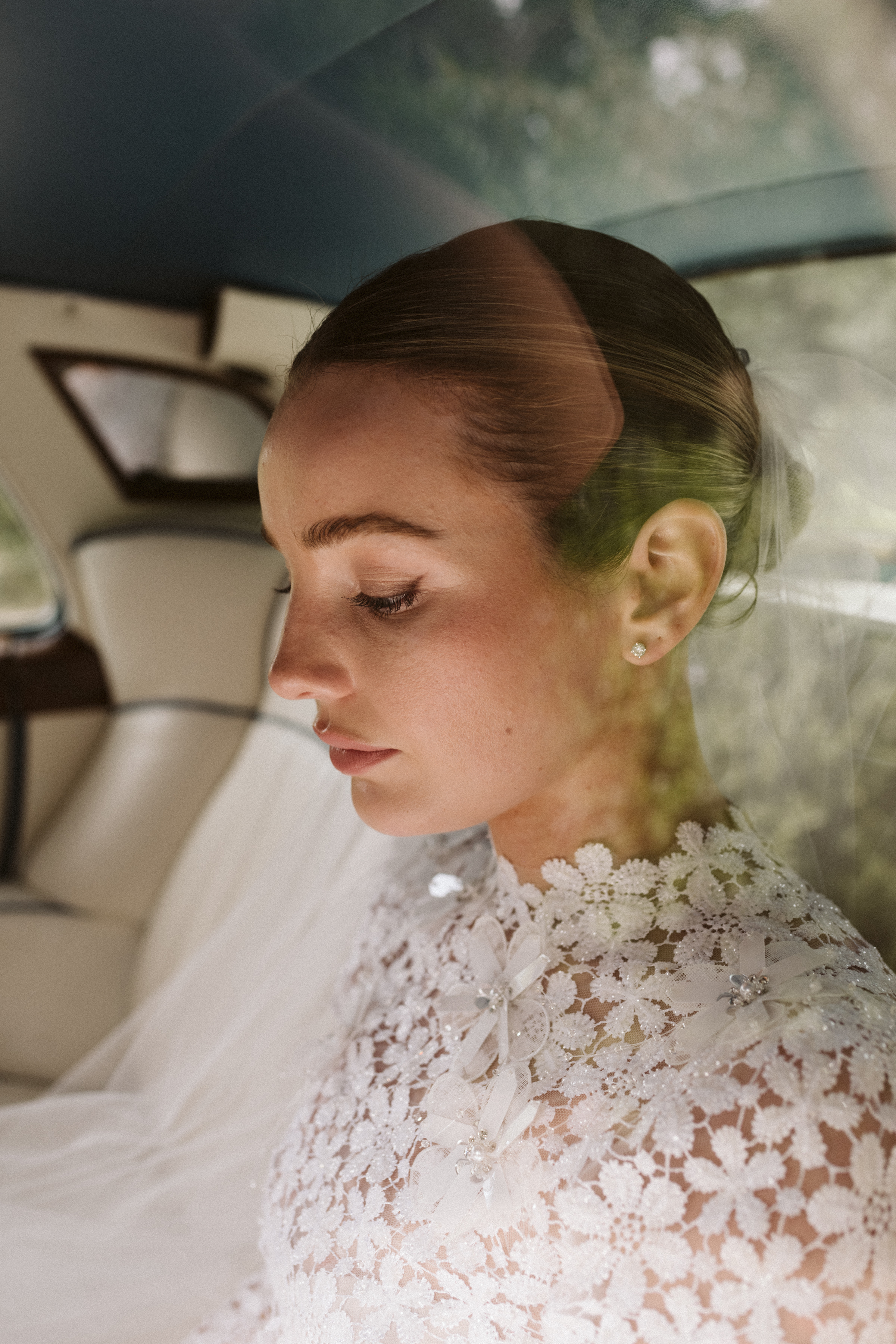 3  advices that you would give to our future brides? 
1. Schedule weekly or biweekly meetings with your partner for wedding planning and keep the discussion of anything wedding-related to this time. This made our planning more organized and less stressful, minimized any arguments, and allowed us to preserve our time together away from wedding planning.

2. Try not to get too caught up on the actual wedding day - the journey of wedding planning can be so fun, and it's one day versus the year(s) you spend planning. I became way too hung up on making sure my wedding day would be perfect. I spent all my time thinking about this day and I didn't spend enough time enjoying the moments along the way. Our wedding ended up being postponed 2 years. When our new date finally rolled around, I found out I was pregnant 4 weeks before and was incredibly sick throughout my entire wedding week and honeymoon. You can't live your life waiting for this perfect moment, just live in the present and enjoy the best moments whenever you can!

3. Main areas to splurge on are your photographer, flowers, and gown. You won't regret it. Oh and let your bridesmaids order their dresses instead of doing the ordering for them, it will save you from being responsible for exchanging sizes (you have enough on your plate!).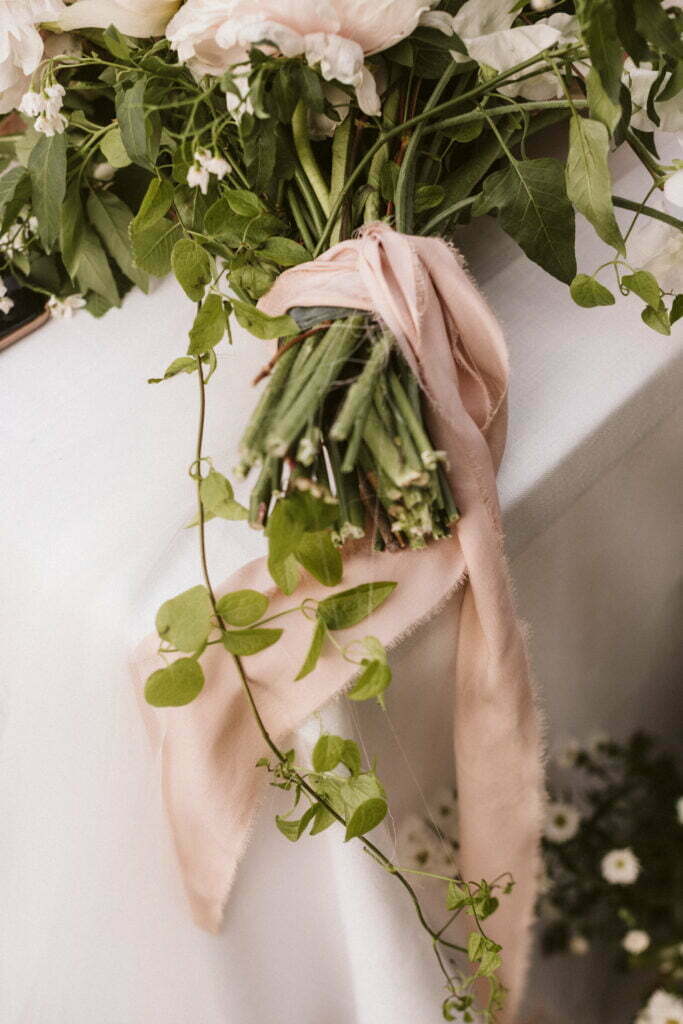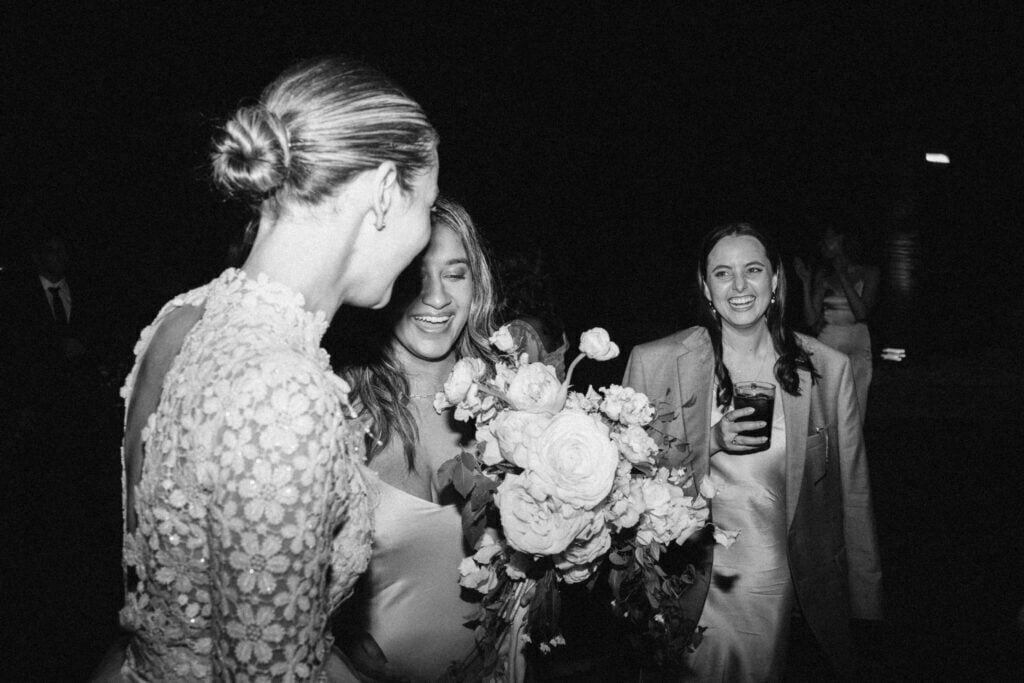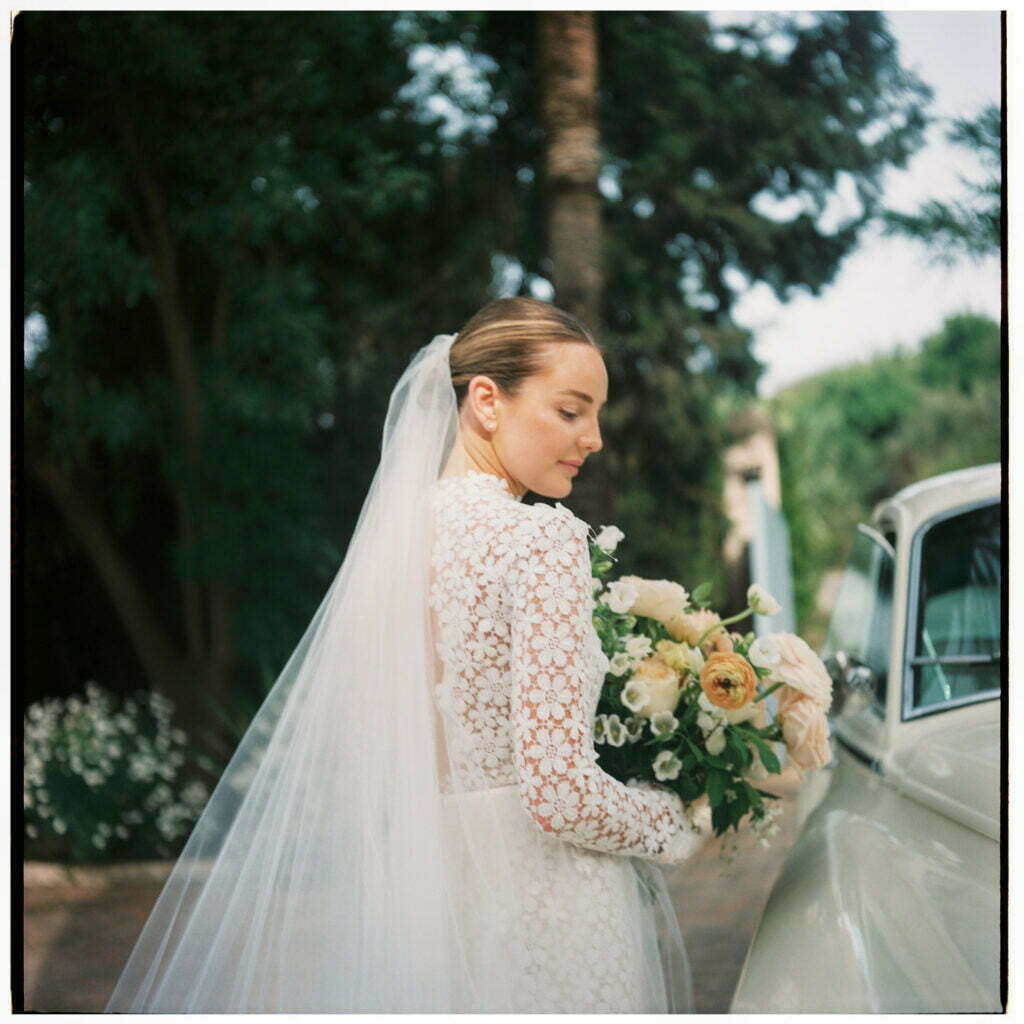 What was your wedding theme?
If I had to describe it in a few words, our wedding theme was "Ethereal Andalusian Garden Wedding".