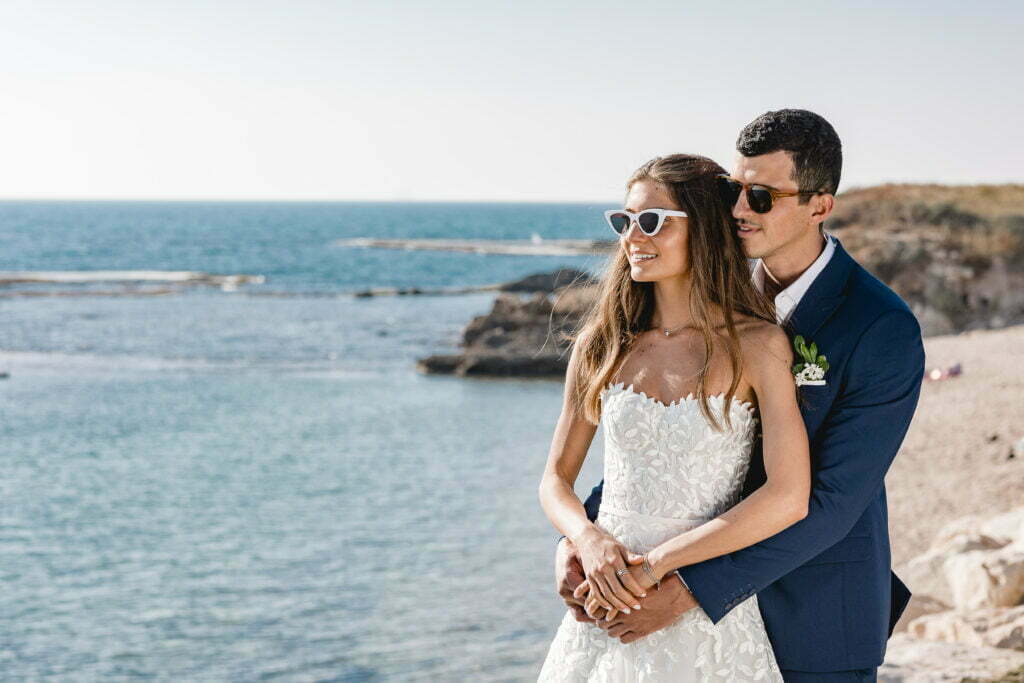 Sophisticated Beach Wedding
Our #MZBride of the week who's also a #Zwillingirl is the absolutely stunning Gil 

Wertheim

 who got married in our Charla gown and matching topper. Surrounded by their friends and family, the couple held their wedding near the beach in Tel Aviv, in the beautiful Al Hayam venue!

In the following interview, Gil shares with us how she started planning her wedding journey and will give you her exclusive tips!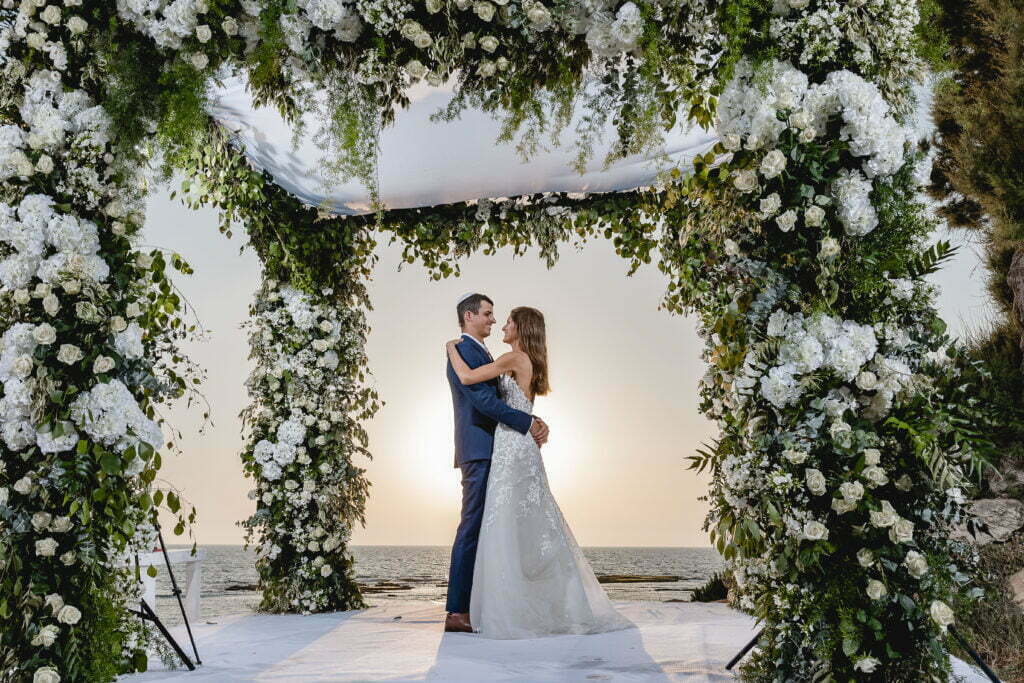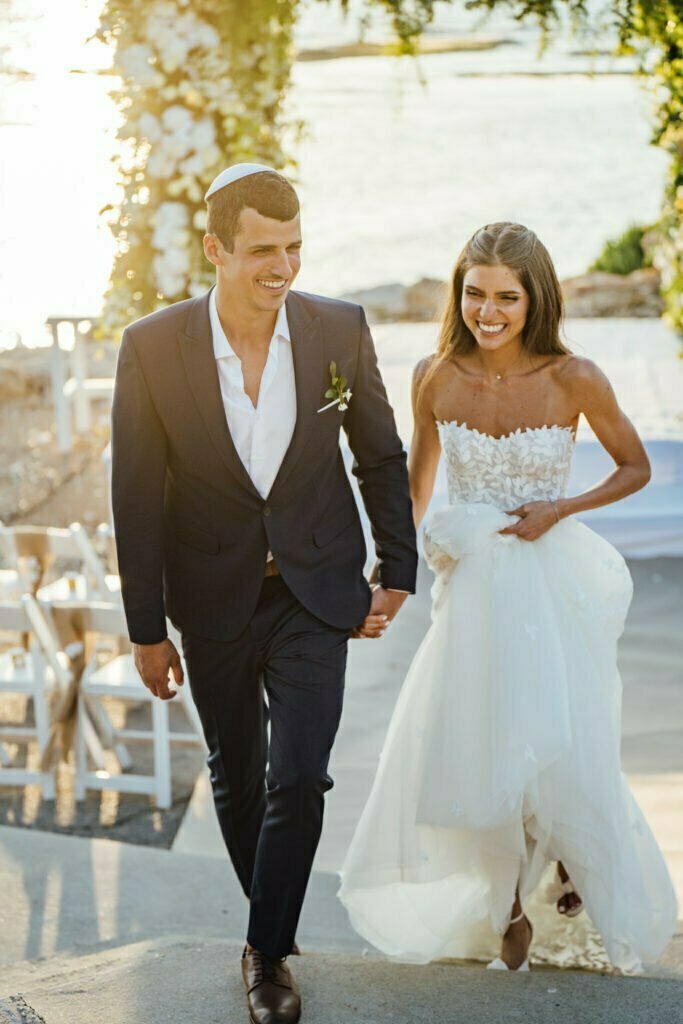 How did you start planning your wedding? What were the first steps?
We started with the heavier matters. Knowing from the first moment our wedding would be entirely outdoors, our first choice was Al Hayam as for the magical combination of the green lawns, the sandy beach and the blue sea. 

Next we picked our amazing team including our catering, Dj, graphic designer and photographer. Going forward I picked my wedding gown and second look (Woohoo!!) and our event designer. 

Then getting closer to the event we picked the band, our flower weaving stand supplier and our other exceptional suppliers.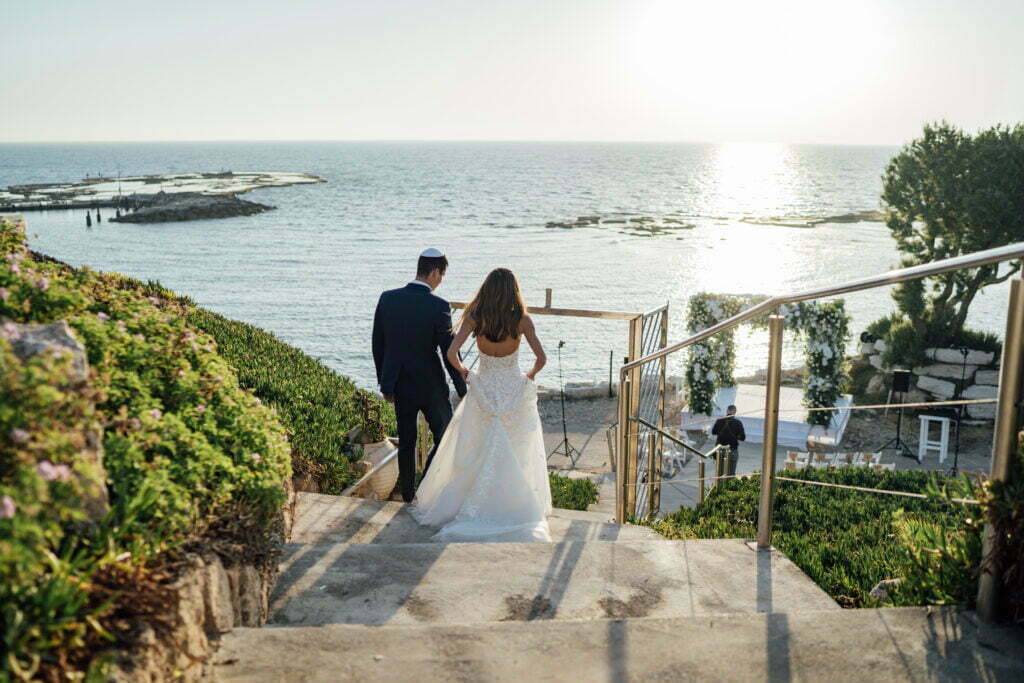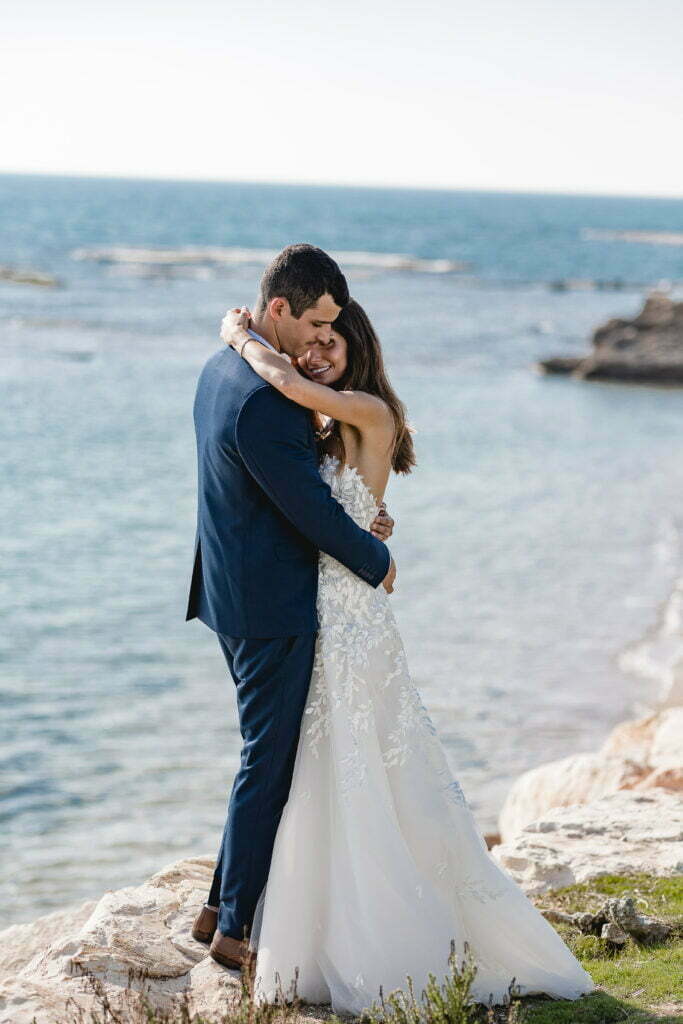 How did you know your dress was 'the one'? 
 Before arriving at Mira's, I only visited one other designer. 

The Charla gown was the 2nd gown I had tried at your place. I immediately fell in love with it in view of the cut, the appliqués of the leaves, the elegant yet relaxed atmosphere it evoked and the fact it made me feel completely myself, however in my best version. 

Couldn't think of looking at any other designers or dresses from that moment on.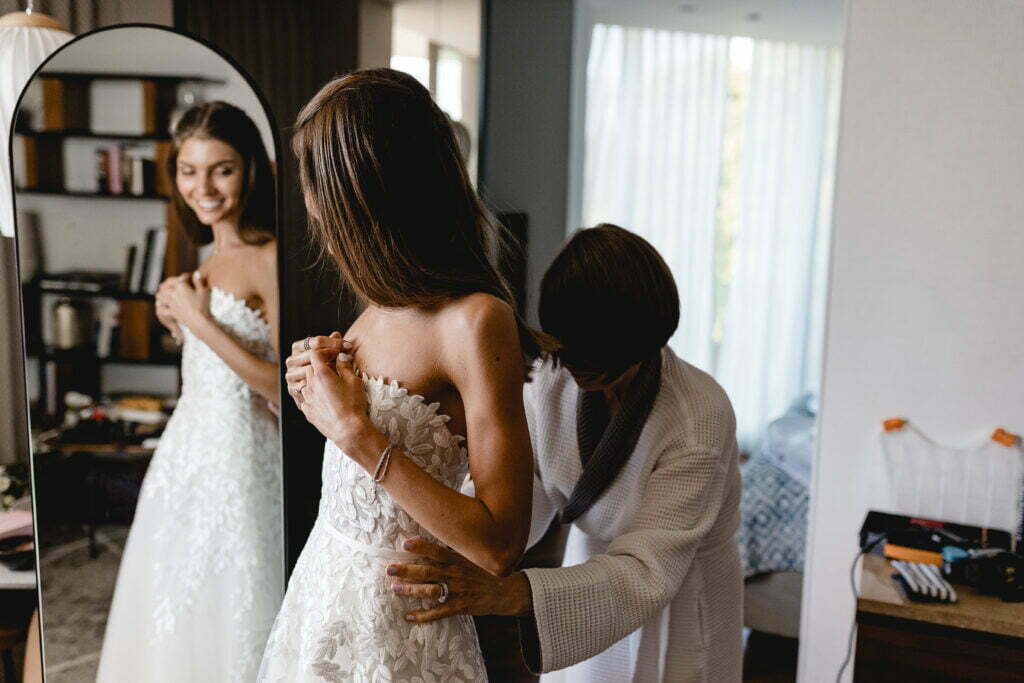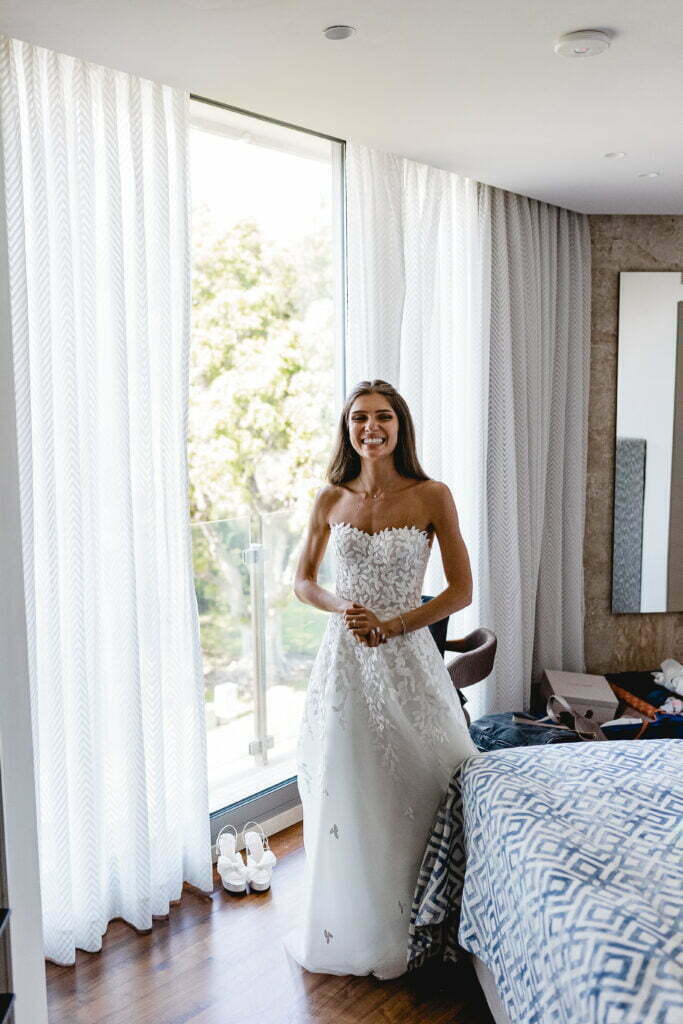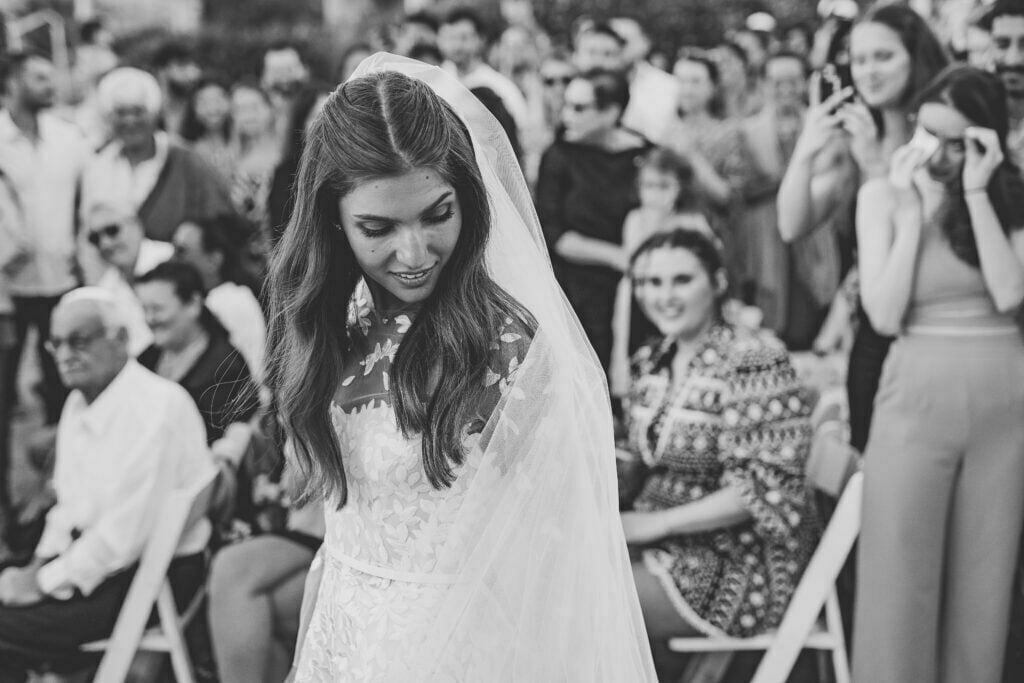 How did you find working with the bridal store team?
The whole experience of working with Mira was one of the aspects that contributed significantly to the whole wedding planning process alongside the fact I found both my dream dress and second outfit. 

The whole process was carried out with the warmest and dedicated accompaniment of the most professional team, along with flexibility, calm and constant smiles.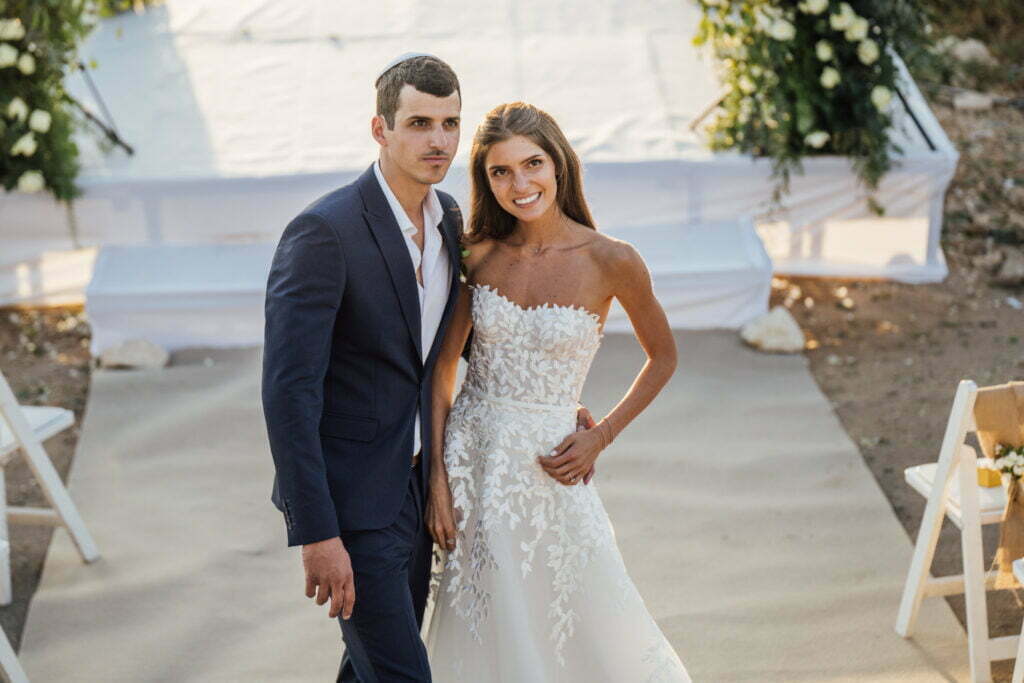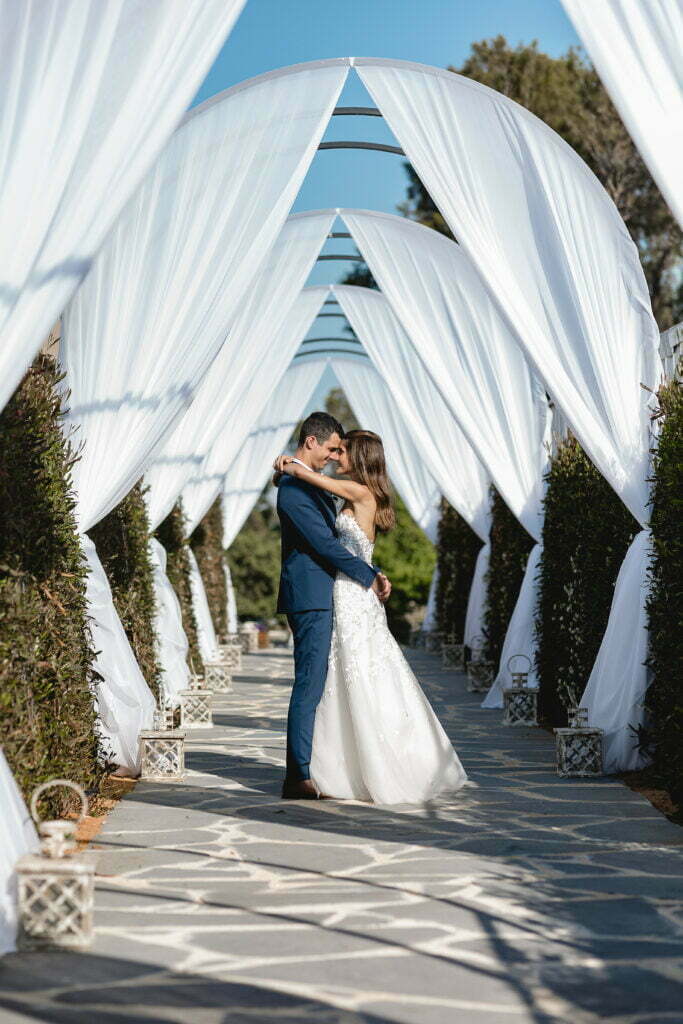 What did you like the most in your second outfit? 
My second outfit was beyond what I'd ever imagined. It was unconventional, not the usual common little white dress (just what I was hoping to find), giving the most prestigious fine look, yet exceptionally comfortable and perfect to slay the dance floor!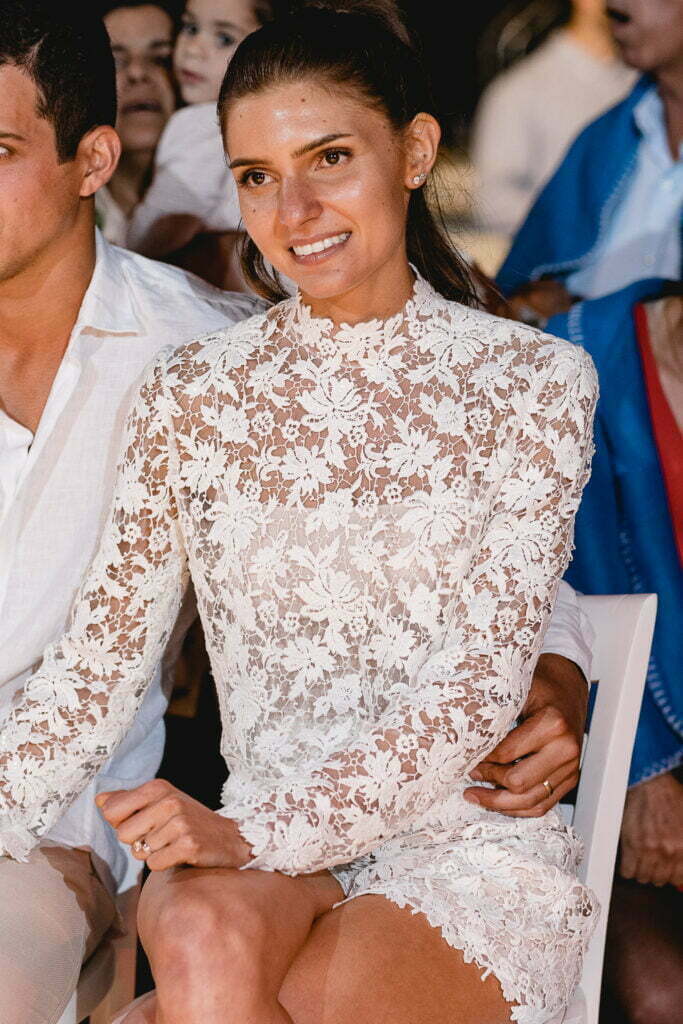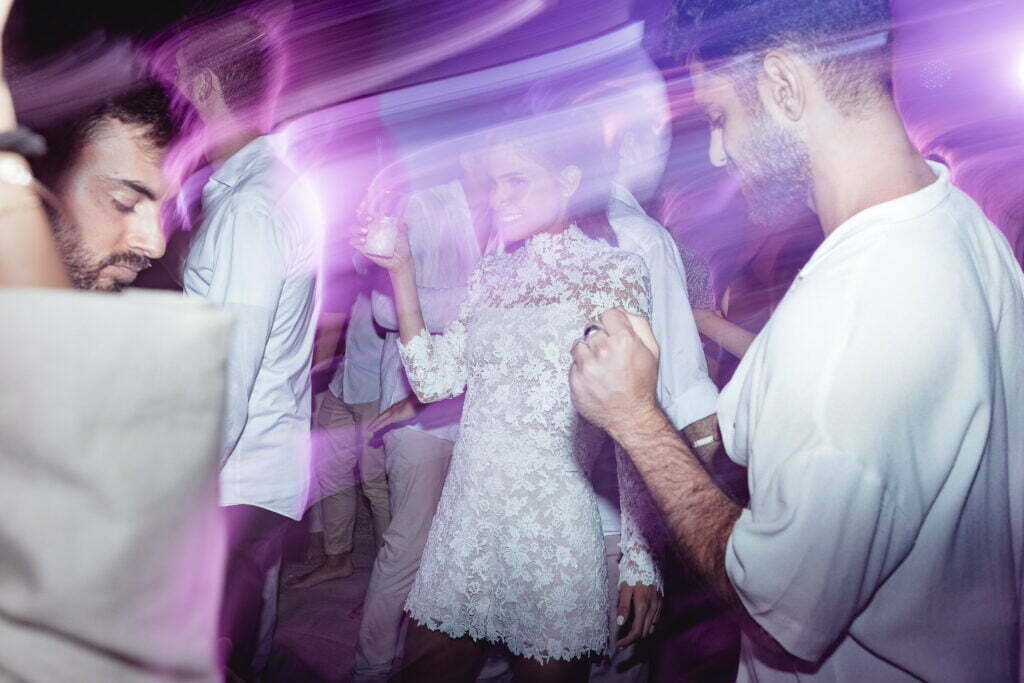 What was your wedding theme? 
We both love the sea and nature. We had no strict theme. 

We wanted to create an atmosphere that is both fine and luxurious yet laid back, relaxed and nature oriented. 

Hence, we used a soft natural color palette of white, light blue, green and neutrals, and focused on giving our guests their best time with exceptional food & drinks, kickass Dj, live band, a flower weaving stand, lots of little surprises throughout the event, personalized gestures, decorations and giveaways, plus a jaw dropping after party down at the beach accompanied by a bonfire and a set of both the Dj we picked followed by our two awesome Dj friends.