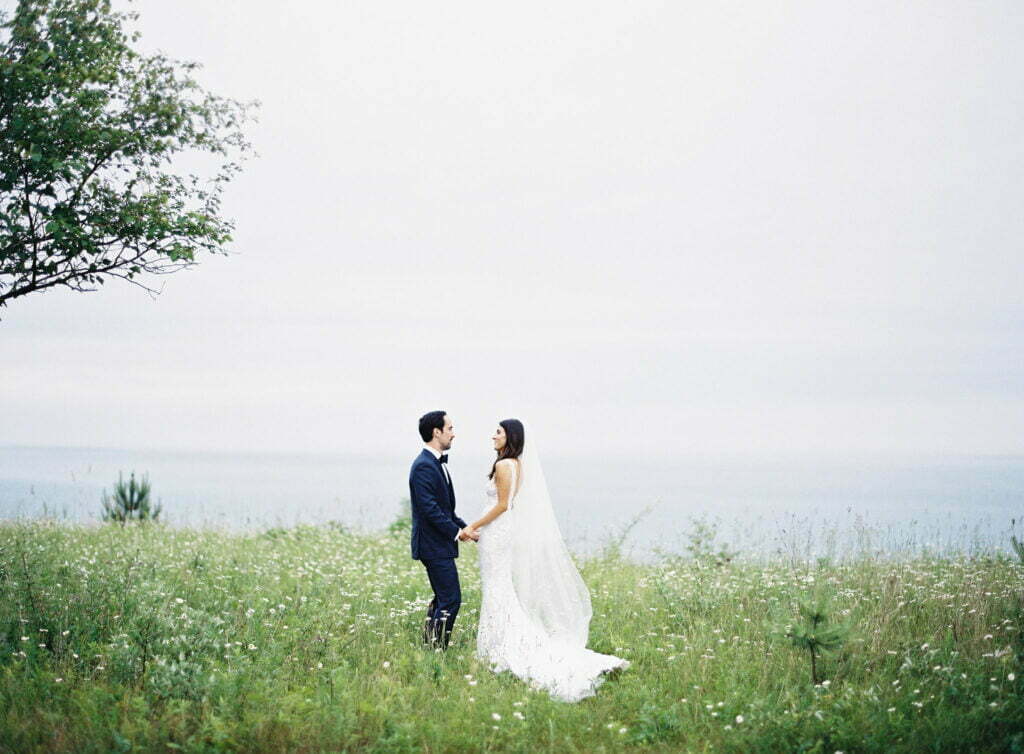 Rainy Intimate & Romantic Wedding
Our #MZBride of the week is the elegant Francesca Maria Gatto who said "I do" in our Jona gown  Surrounded by their friends and family, the couple held their wedding in the very intimate venue of Riverbend in Kohler, Wisconsin.

In the following interview, Francesca shares with us how she started planning her wedding journey and will give you her exclusive tips!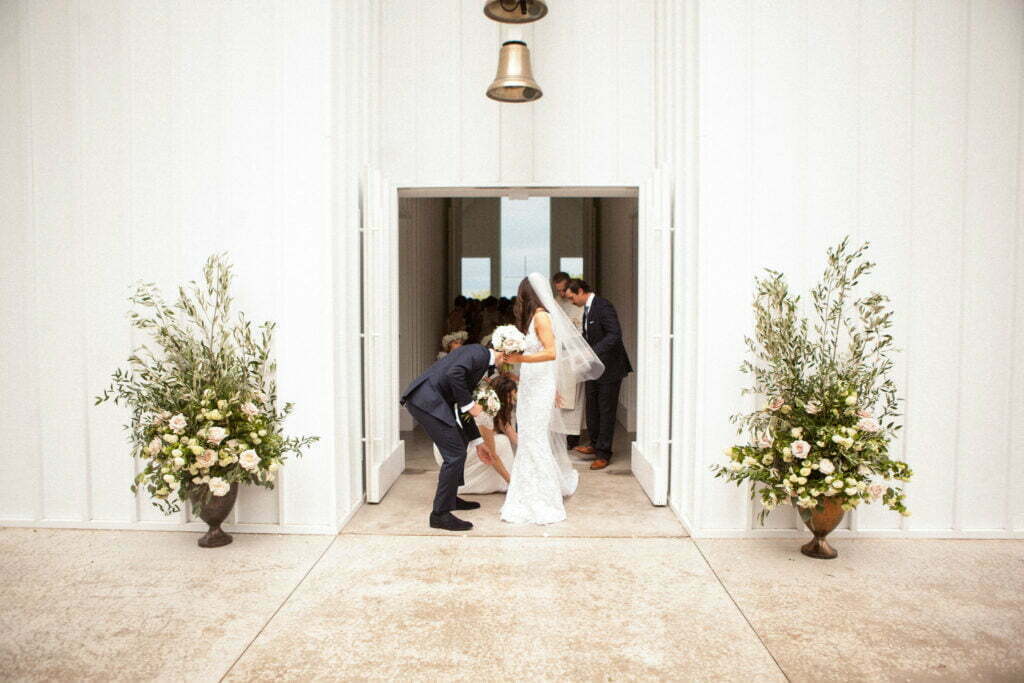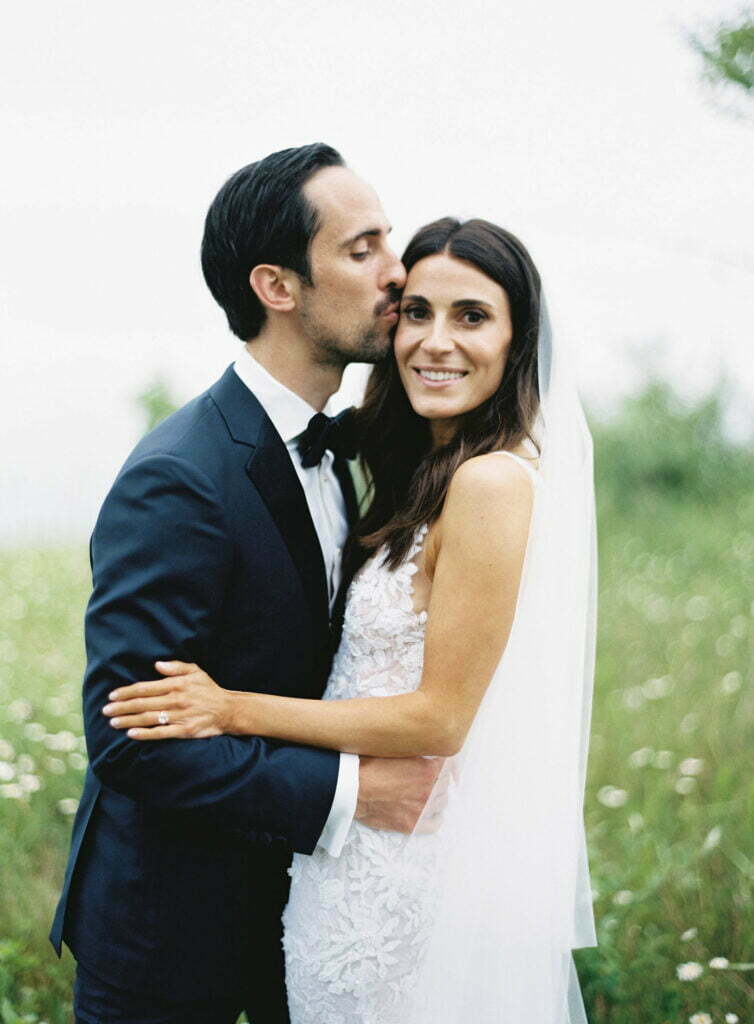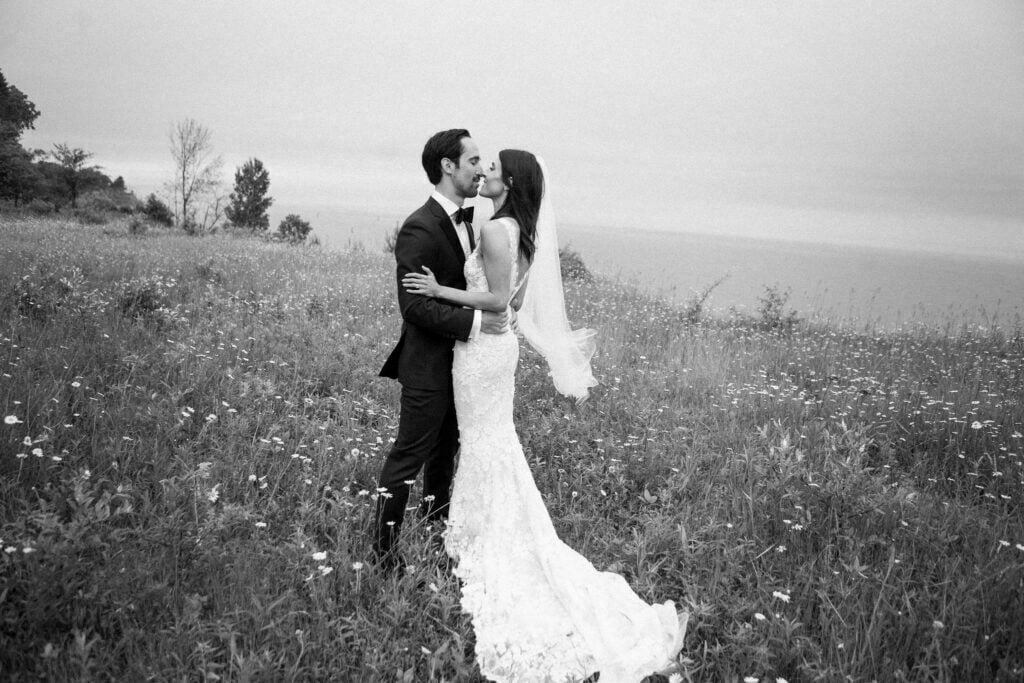 How did you start planning your wedding? What were the first steps?
For as long as I can remember, I imagined getting married in Italy with family and a few close friends. My mother was born in Bari, the capital of Puglia and a bustling port city on the Adriatic Sea, so I spent a lot of time there in my childhood. My husband is more than half Italian, as well, so it's a very special place for us. 

The global pandemic changed everything. Together we have 14 nieces and nephews (10 years old and younger) and having them by our side on our wedding day was a very top priority for us. 

So, we pivoted to someplace more local. Riverbend is an exclusive private membership club in the picturesque town of Kohler, Wisconsin -- a 2.5-hour drive from Chicago. We chose to get married at Riverbend because it's a very personal and meaningful place for us. Once the home of former Governor of Wisconsin, Walter J. Kohler, his wife Charlotte and their children, Riverbend maintains the genuine warmth and intimacy of a family home. Its 30 unique guest rooms are designed for privacy and comfort, and the backyard dining terrace is perfect for intimate candlelit evenings. 

Our vision was a Catholic wedding ceremony rich with tradition and natural beauty followed by a garden reception with family and friends filled with love, laughter, authentic Italian food, and plenty of wine. Straits Chapel, a small and striking lakeside chapel not far from Riverbend, was the ideal storybook setting for us to say "I do" in front of our 74 wedding guests. It was a rainy day and the mist made the evening all the more magical.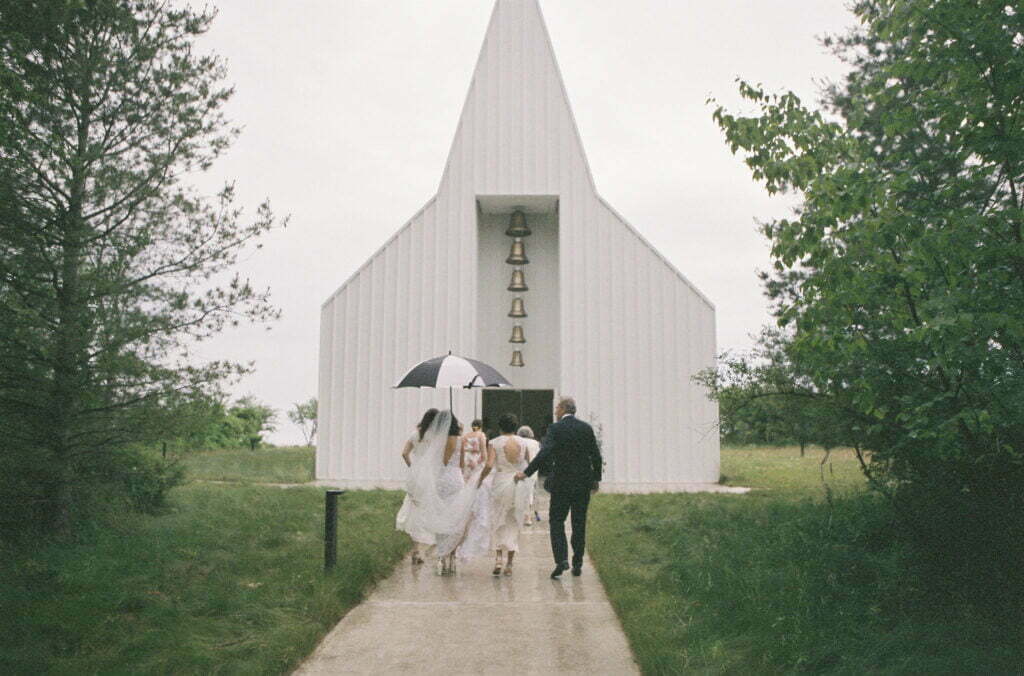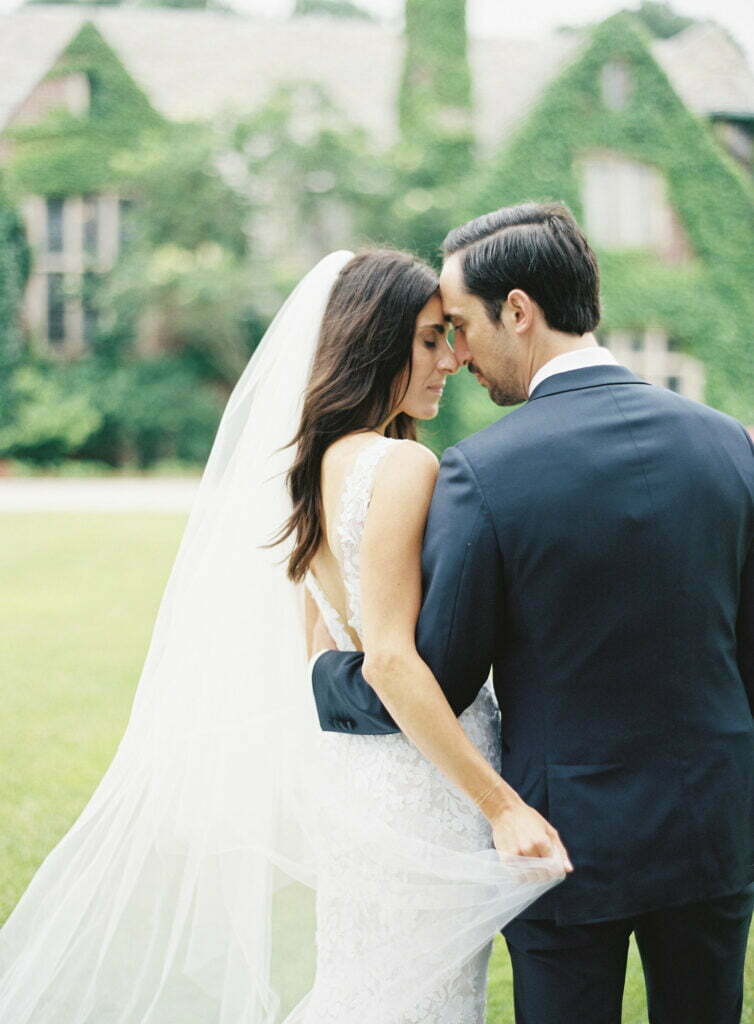 How did you know your dress was 'the one'? 
A few years ago, before I met my husband, I saved an Instagram image of a Mira model in a beautiful gown. When I was engaged and finally trying on wedding dresses, I knew I wanted something close-fitting with delicate lace, similar to that saved image. 

My bridal crew, including my mom and sisters, convinced me to try on a variety of styles (long sleeve, strapless, a-line, ballgown, etc.). And it was a critical part of choosing 'the one' for me because I was reassured of my decision. 

I first saw the Jona gown on the Mira Zwillinger website as I was browsing for inspiration and couldn't stop looking at it. I immediately booked an appointment at Ultimate Bride, the only bridal salon in Chicago that carries Mira Zwillinger, and luckily, I was there for the Mira trunk show. 

In spite of the new collection and so many beautiful gowns, the Jona was "it" for me and remains the last dress I tried on. Deep V-neck lace mermaid gown with a rich train and exposed back, fully adorned with embroidered flower detail. Timeless, elegant, and lovely, I felt so comfortable in it.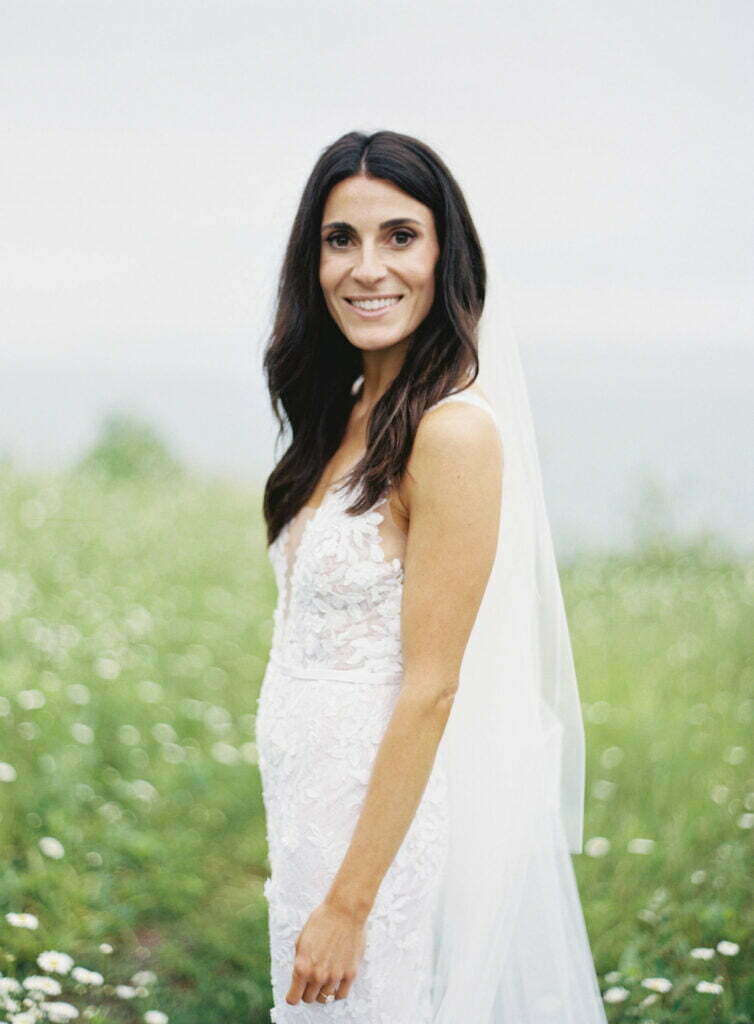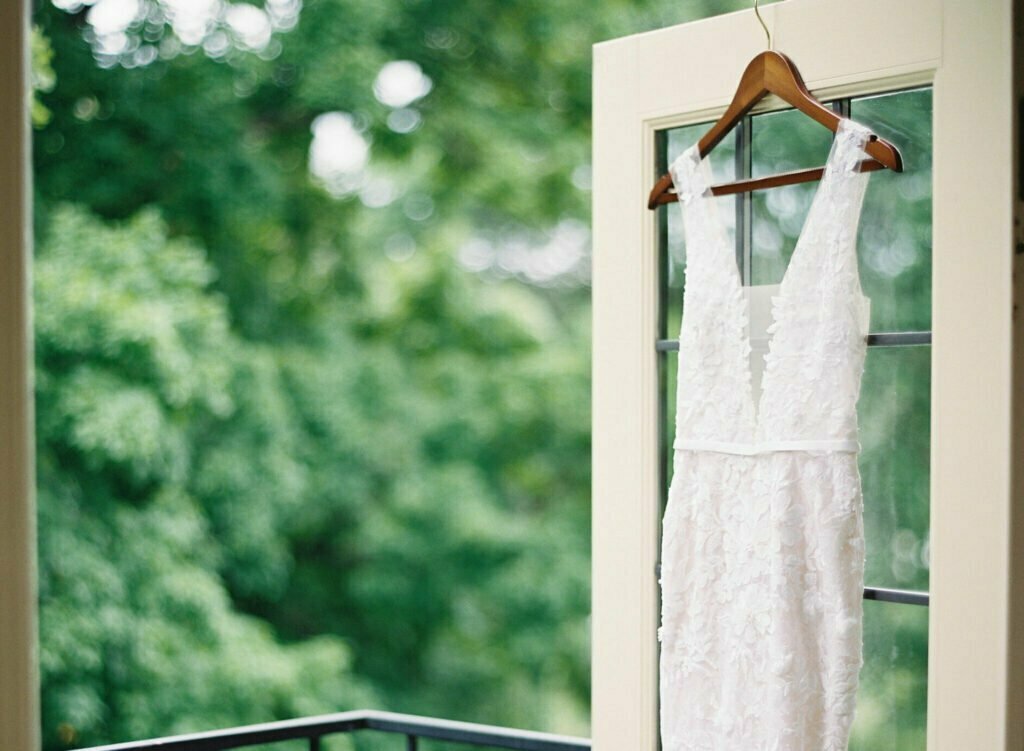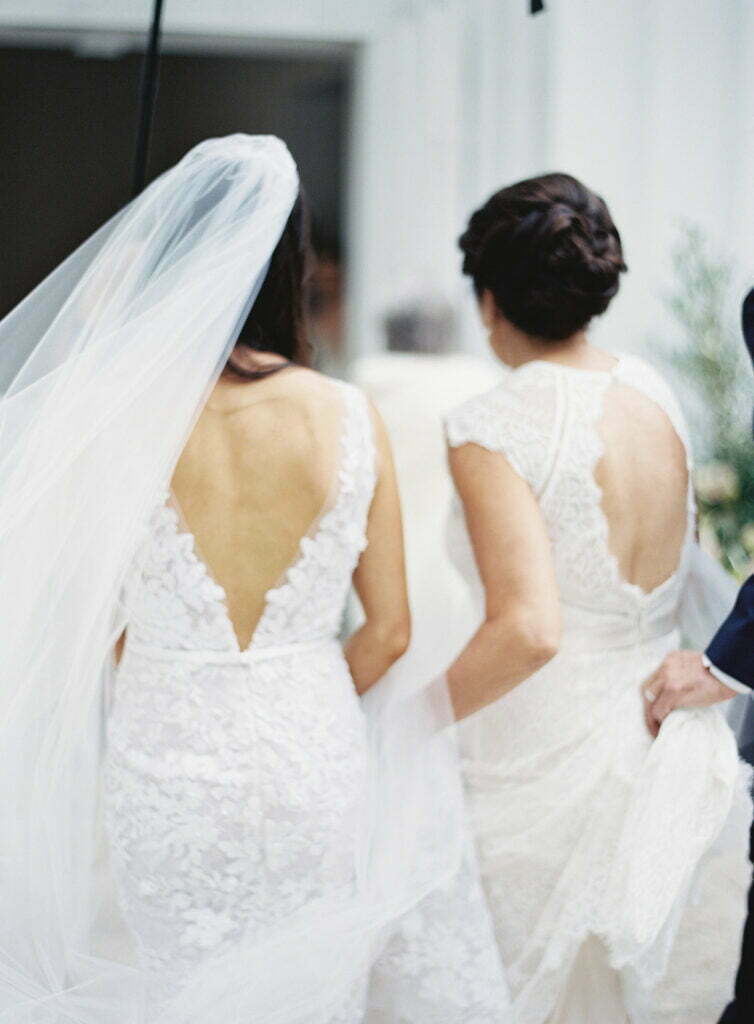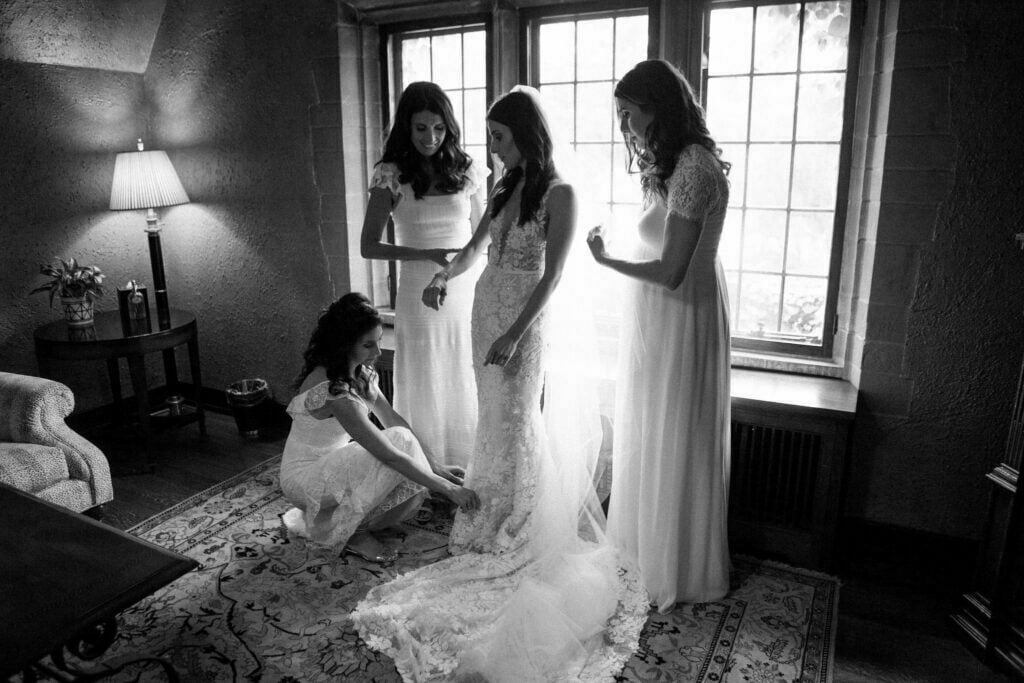 How did you find working with the bridal store team?
Ultimate Bride made my experience so wonderful, in large part due to the owner Diane Kotlarz who is an industry expert. 

She personally measured me for my Jona gown and I feel very fortunate for her attention to detail during each of my fittings.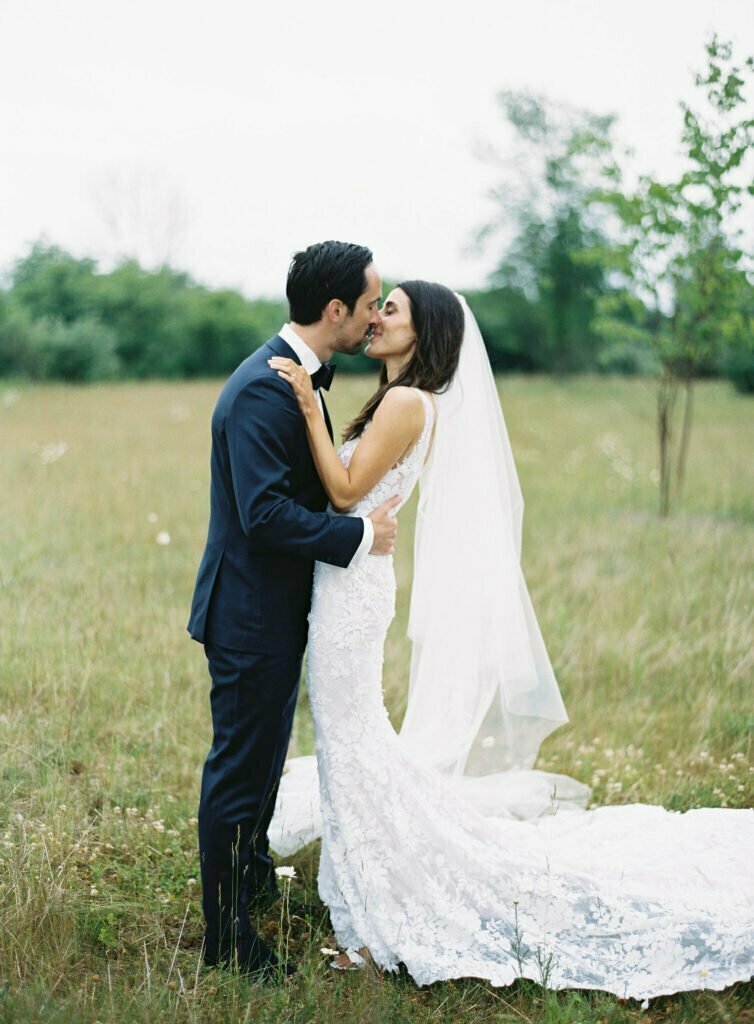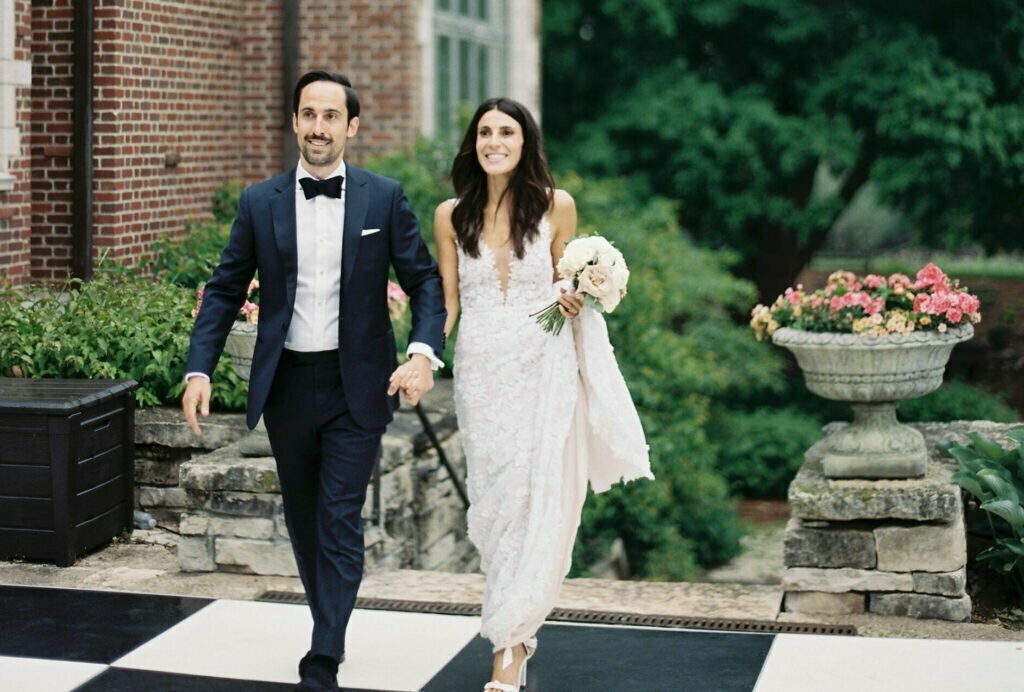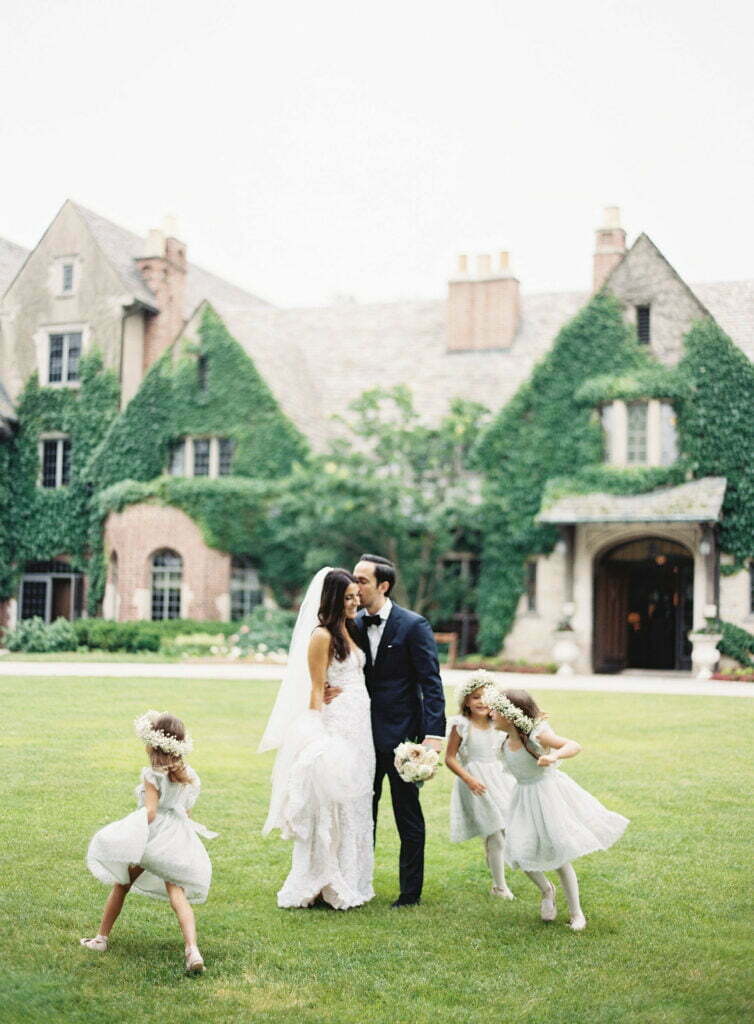 3  advices that you would give to our future brides? 
1. Enjoy the planning process with your fiancé. It can be an emotional rollercoaster and all the little details come together in a way that only you will remember. 

2. Talk about your wedding day expectations in advance. My husband enjoys being the center of attention and "working the room", I do not. We decided to do a sweetheart table for dinner to bring us closer together and ensure one-on-one quality time. It was the perfect vantage point of everything. 

3. Invest in a photographer. We chose Rylee Hitchner, a destination wedding photographer living in the south and traveling the world with her film camera. She is so very talented at capturing the intimate, natural moments. And she made us feel so comfortable. We'll treasure our wedding photos always.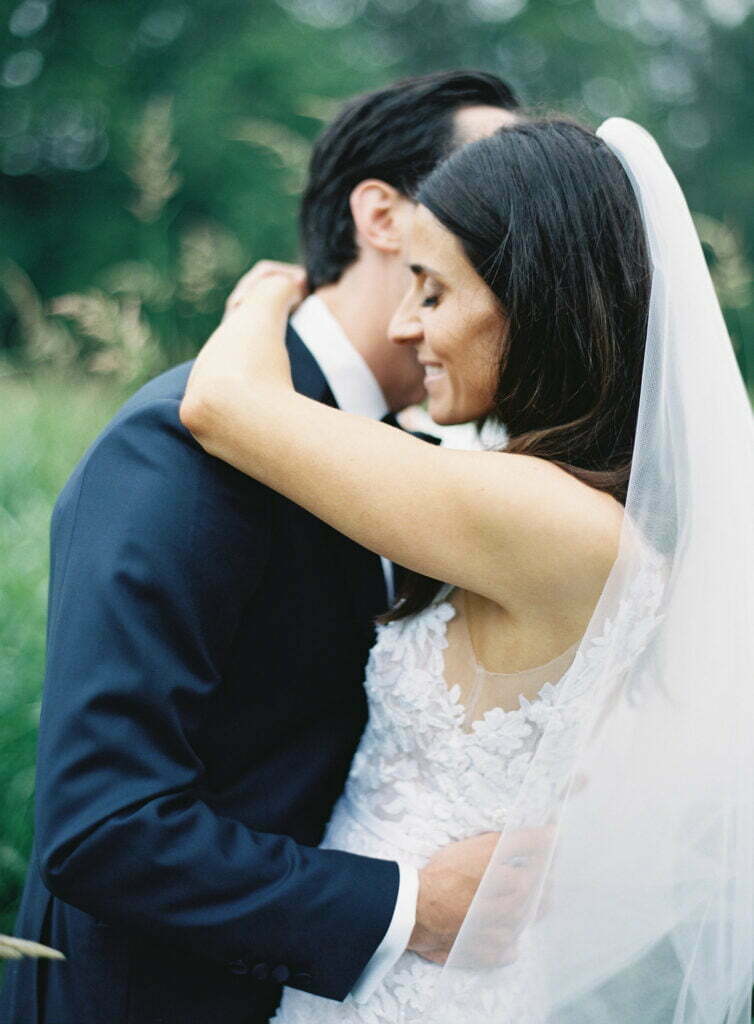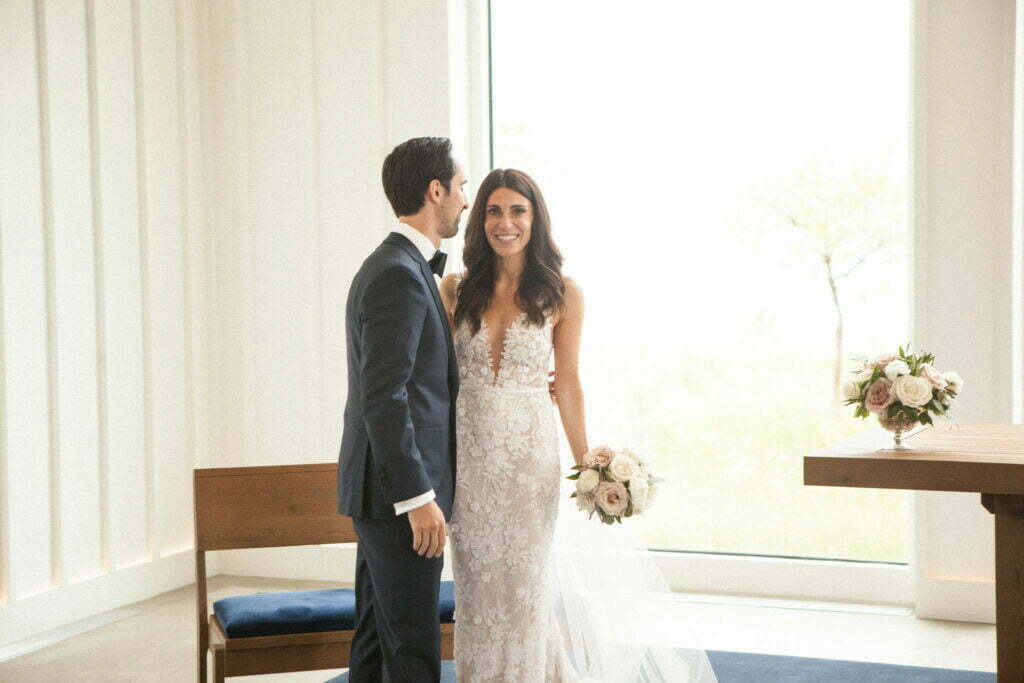 What was your wedding theme?
Romantic, Intimate, Italian-inspired