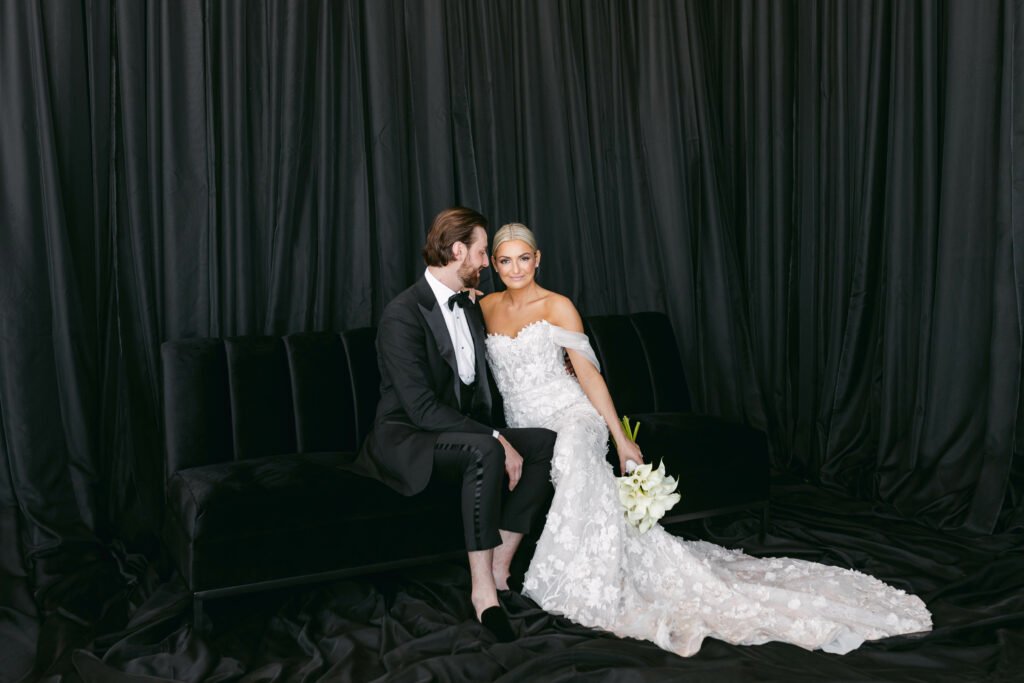 Modern Black & White Wedding
Our #MZBride of the week is the absolutely stunning & sexy Danielle Ramsdale who got married in our Lulu gown. Surrounded by their family & friends, the couple held their wedding in Spencer's at the Waterfront in Canada.
In the following interview, Danielle shares with us how she started planning her wedding journey and will give you her exclusive tips!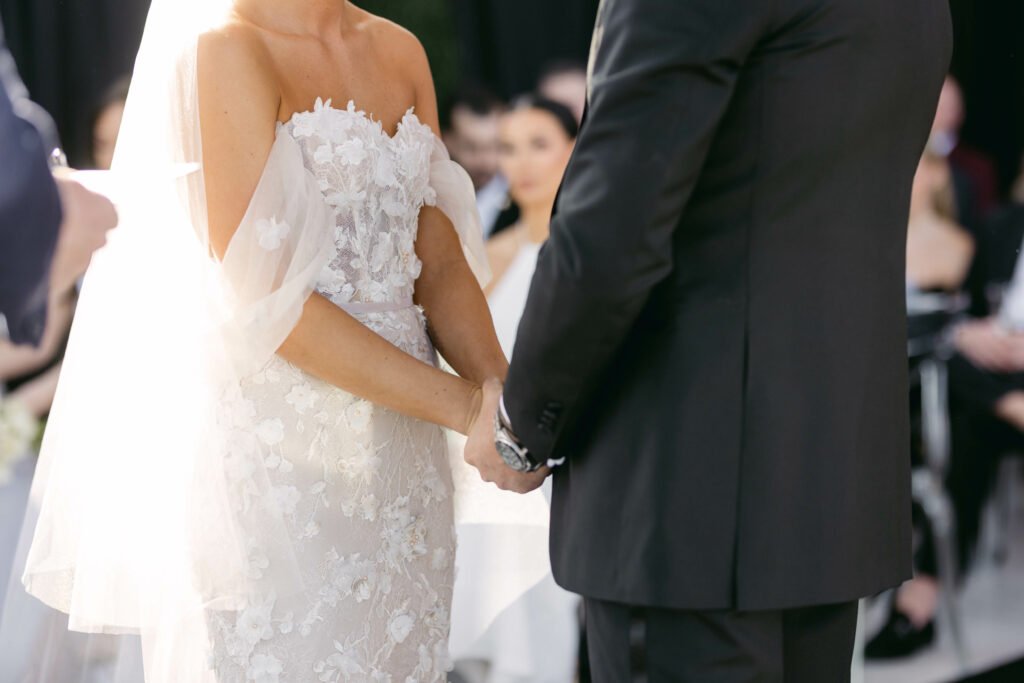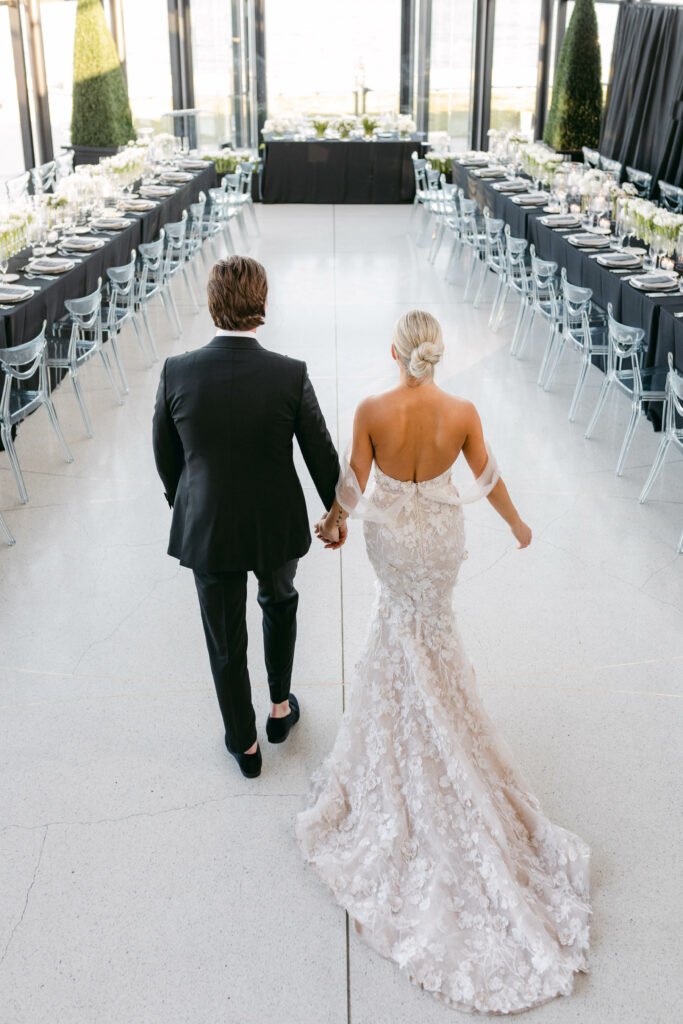 How did you start planning your wedding? What were the first steps?
Our very first step was to lock in our dream location and date which were both really important to my husband and I. 

From there we needed to find a planner that complemented our style and we truly couldn't have asked for the stars to align more perfectly.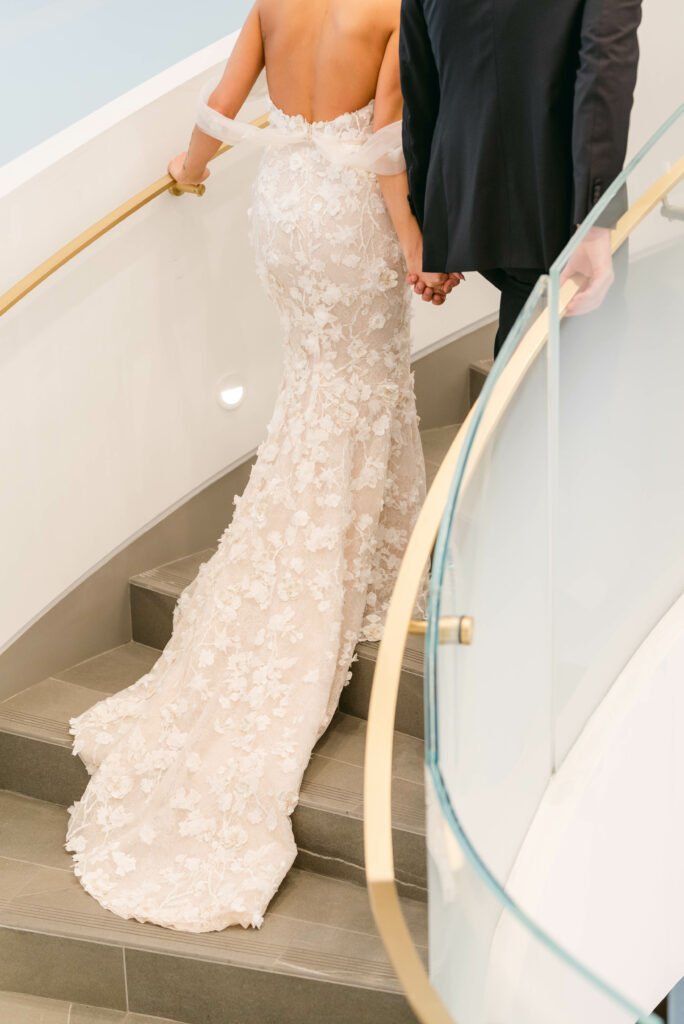 How did you know your dress was 'the one'? 
Since I was a little girl, I always pictured my mom and dad being there the day I found my wedding dress, so the process was difficult when reality hit that I would never hear my dad's stamp of approval. I had tried on so many gowns prior to the LULU that just didn't quite feel how I imagined I'd feel putting on "my dress". 

The moment I put on the Mira Lulu, it felt different than every other dress I ever tried. It felt like it was made for me. 

My mom cried and said "dad says that's your dress". 

From top to bottom it felt like it was designed for me and exactly what I was looking for! I truly never felt more beautiful and confident than the moment I put that dress on.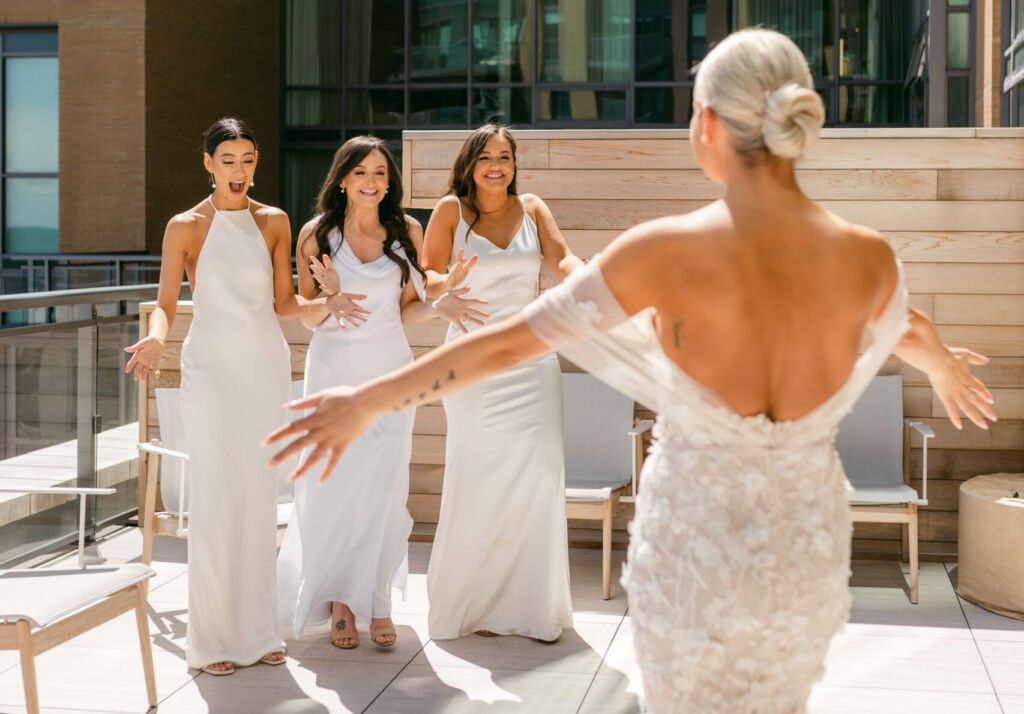 How did you find working with the bridal store team?
I got my dress from Powder in Toronto and the process was great. 
As soon as I walked in the store the Lulu was the first dress they had me try on as if they knew it was waiting for me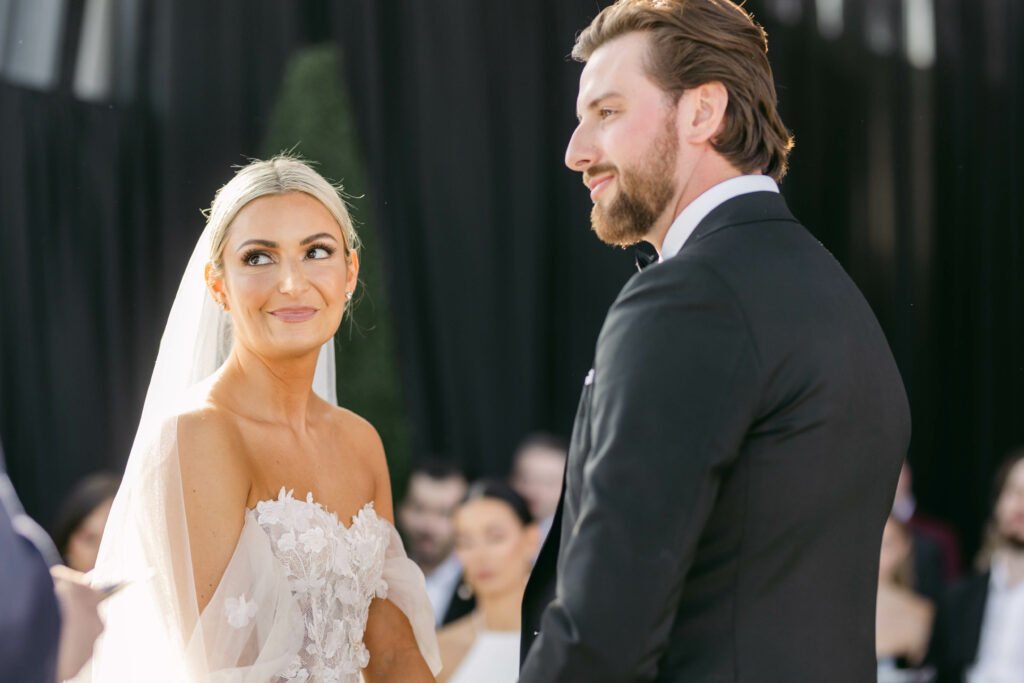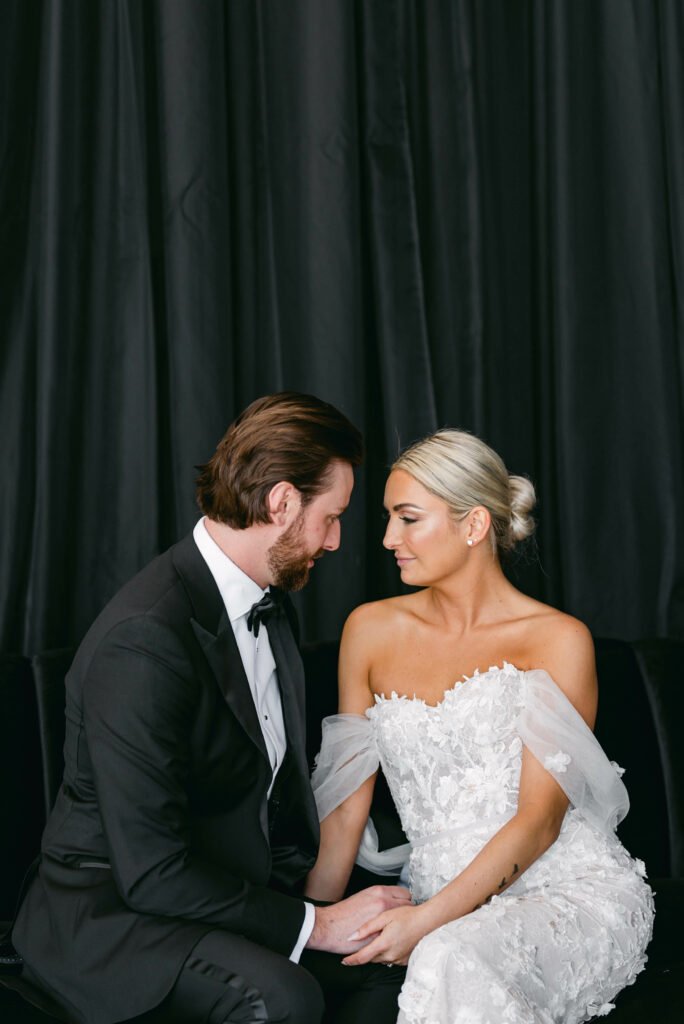 3 advices you would give to all our future brides?
Enjoy the process: The day goes by so quickly, do your best to enjoy the months leading up to the big day so you feel you truly get the most out of the experience.

Stay present: Hire a team of people you trust to help you, so you can sit back and enjoy every moment with the love of your life and all the guests there to celebrate you. Most importantly, don't sweat the small stuff.

It all comes together in the end, and its magical: It is so normal to stress during the process, there are so many decisions to make in the process of planning your wedding. But the moment the day or week begins, let go, enjoy the process and have fun. I promise it will be the best day of your life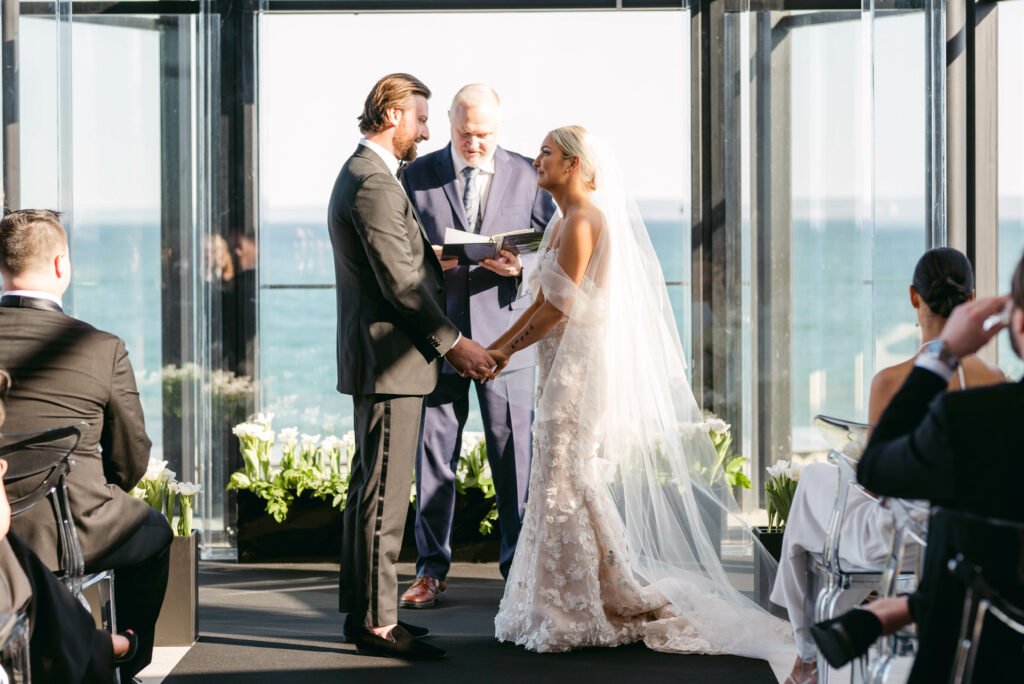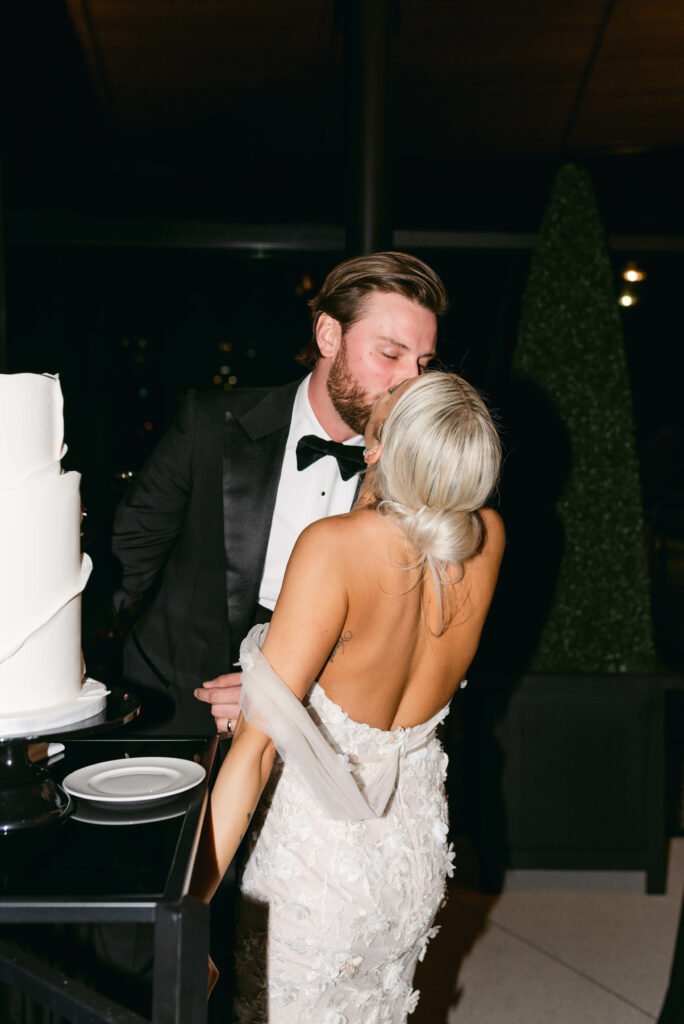 What was your wedding theme? 
Intimate, modern black & white