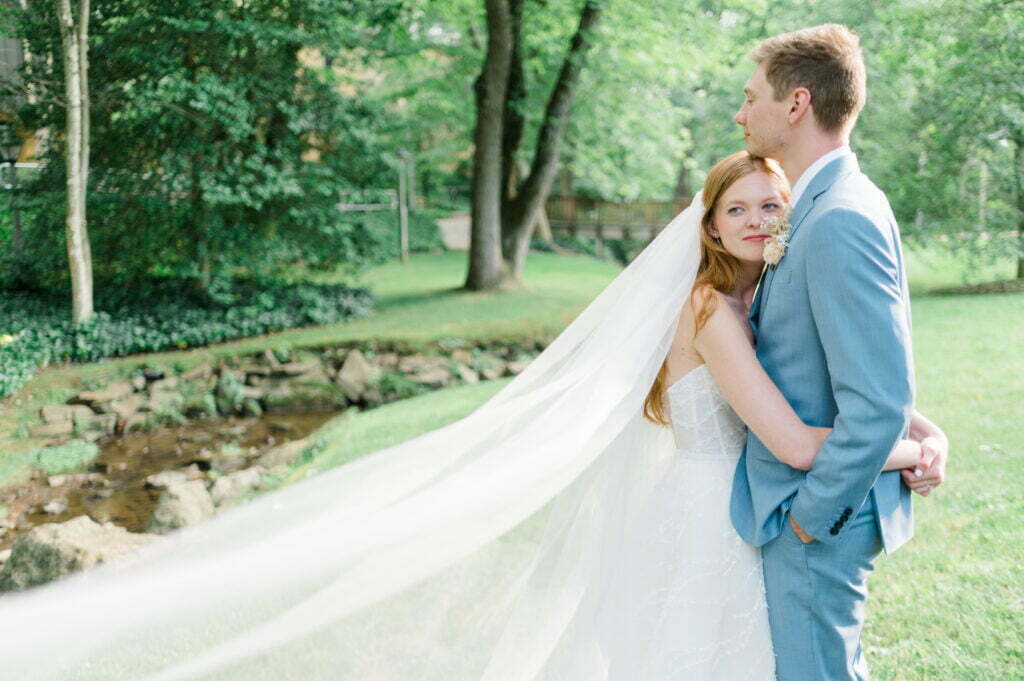 Romantic, Whimsical & Timeless Wedding
Our #MZBride of the week is the absolutely stunning Danielle Adams who got married in our Marvel gown with Jamie bow. Surrounded by their loved ones, the couple held their gorgeous wedding at Pomme Radnor

In the following interview, Danielle shares with us how she started planning her wedding journey and will give you her exclusive tips!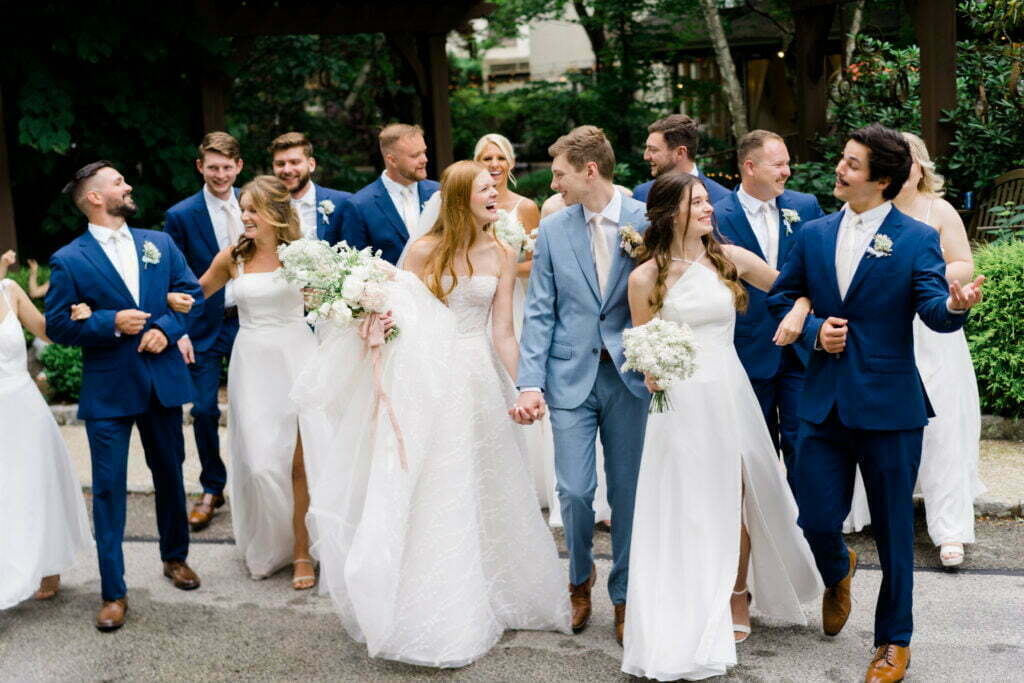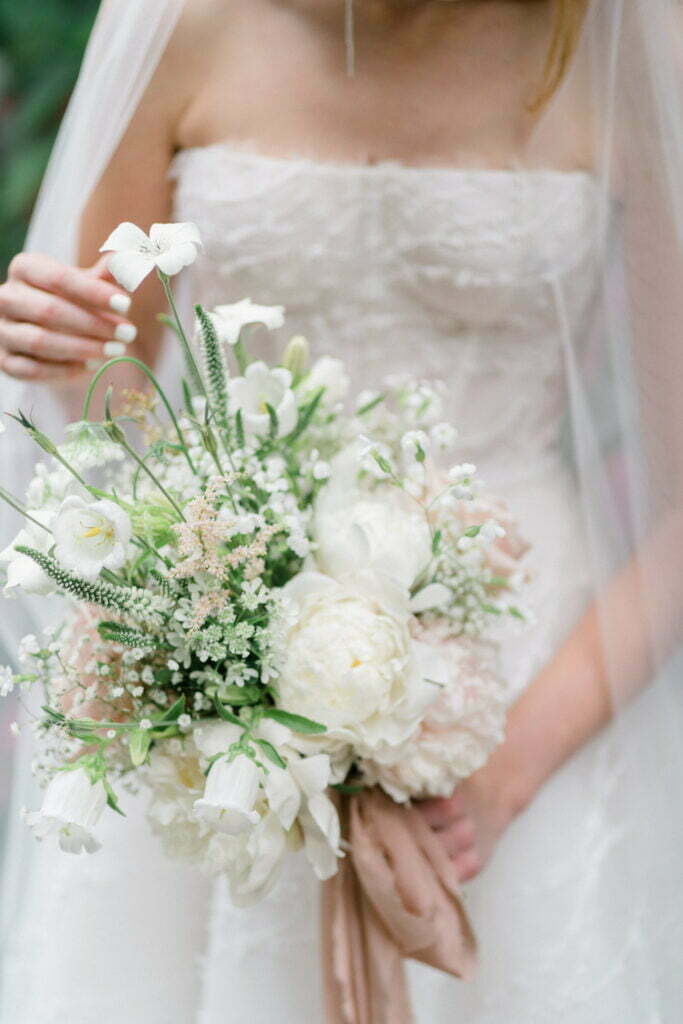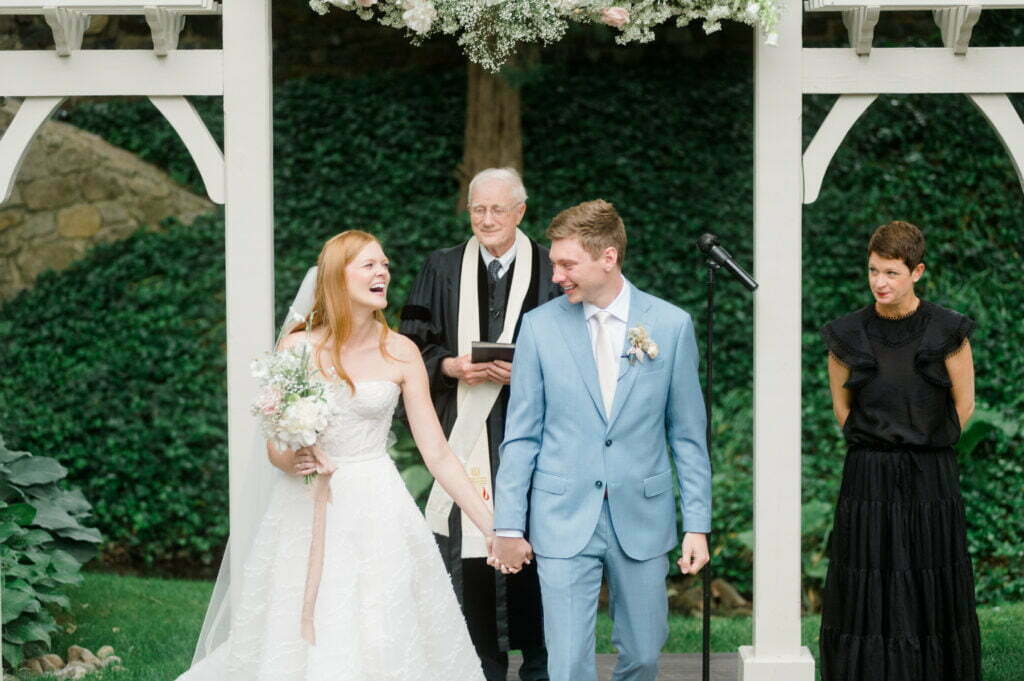 How did you start planning your wedding? What were the first steps?
Matt & I first got engaged in June of 2020. We knew from the start we wanted a long engagement because it felt so special to hold onto the temporary and fleeting title of fiance for as long as possible. 

With that said, we knew that we needed to get to planning right away, even with the wedding two years away, because the pandemic had pushed so many weddings out, and we knew 2022 was going to be a huge year for weddings. 

Within two weeks of engagement, we booked our venue and selected our date. That set the tone for all wedding planning to follow. Booking an outdoor, late spring wedding helped us decide our theme: romantic and whimsical.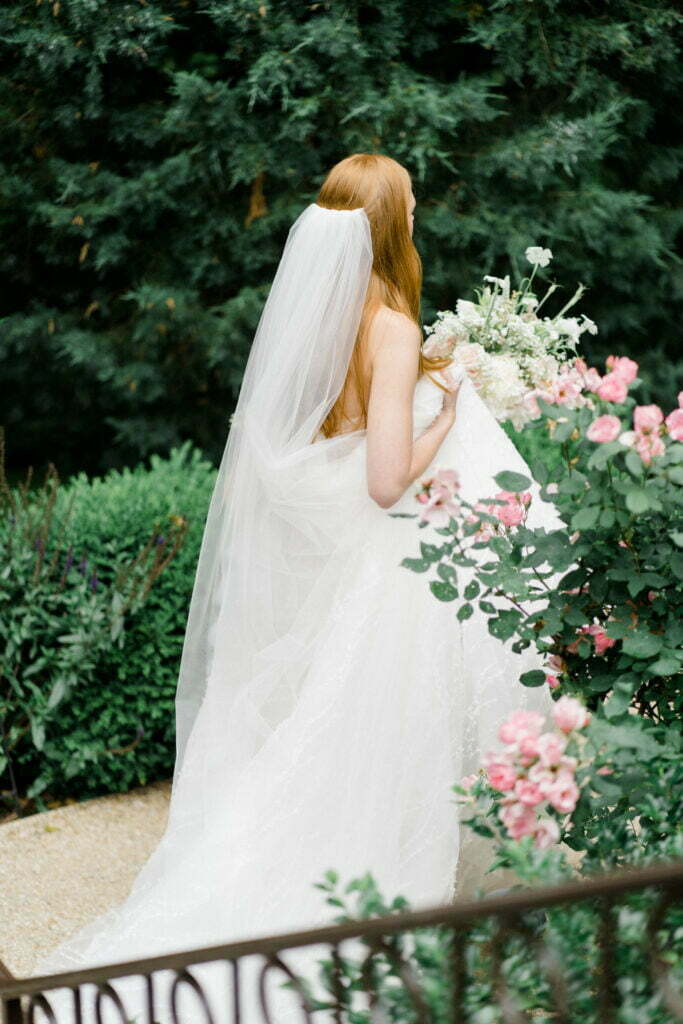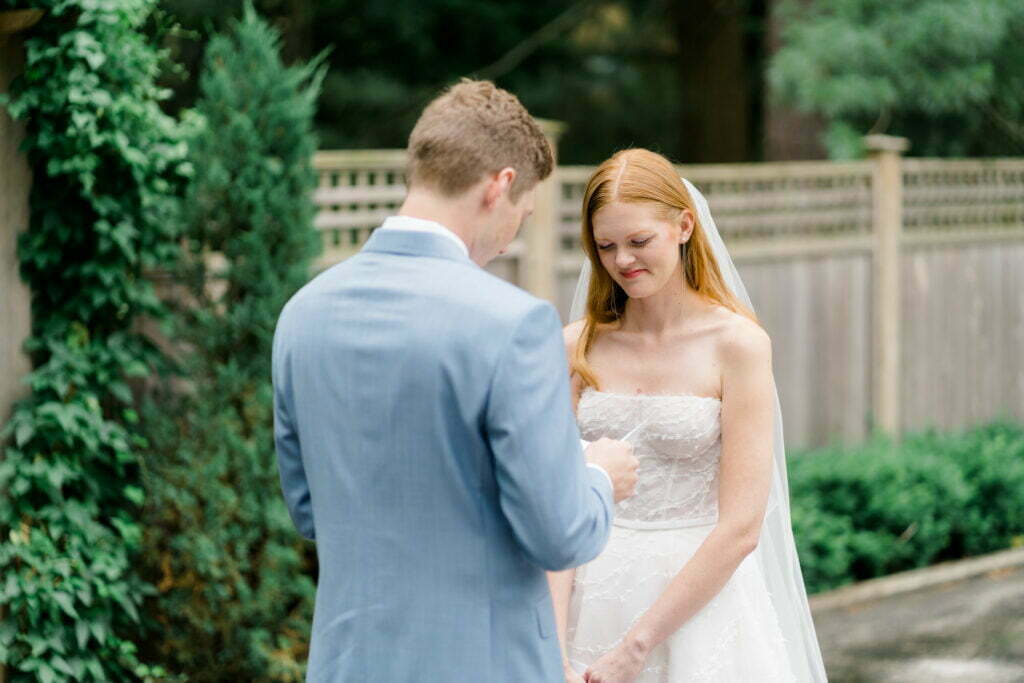 How did you know your dress was 'the one'? 
Dress shopping was intimidating for me because I loved so many different styles. When I went shopping, I was allowed to walk the rack to pick out different styles I loved. I immediately saw the Marvel dress on the hanger, but my bridal stylist advised me to try that one on last (she probably knew it would be the one based on my reaction seeing it). 

I tried on 12 dresses before I finally put Marvel on. While all the dresses I tried on were absolutely gorgeous in their own ways, something was different about Marvel. When I put it on, I immediately envisioned our wedding day, our first dance, our cake cutting. I could picture myself in that gown, with my husband, in front of all of our friends and family - that was a feeling that didn't come with the other dresses. 

The only thing missing from Marvel was a bow detail - I really loved bow back dresses, but my bridal stylist was not going to let that be the reason I walk away from my dream dress. 

She immediately contacted someone from MZ to inquire about customizing the Marvel dress, but incorporating the romantic Jamie tulle bow detail. When I learned what that bow looked like, it sealed the deal!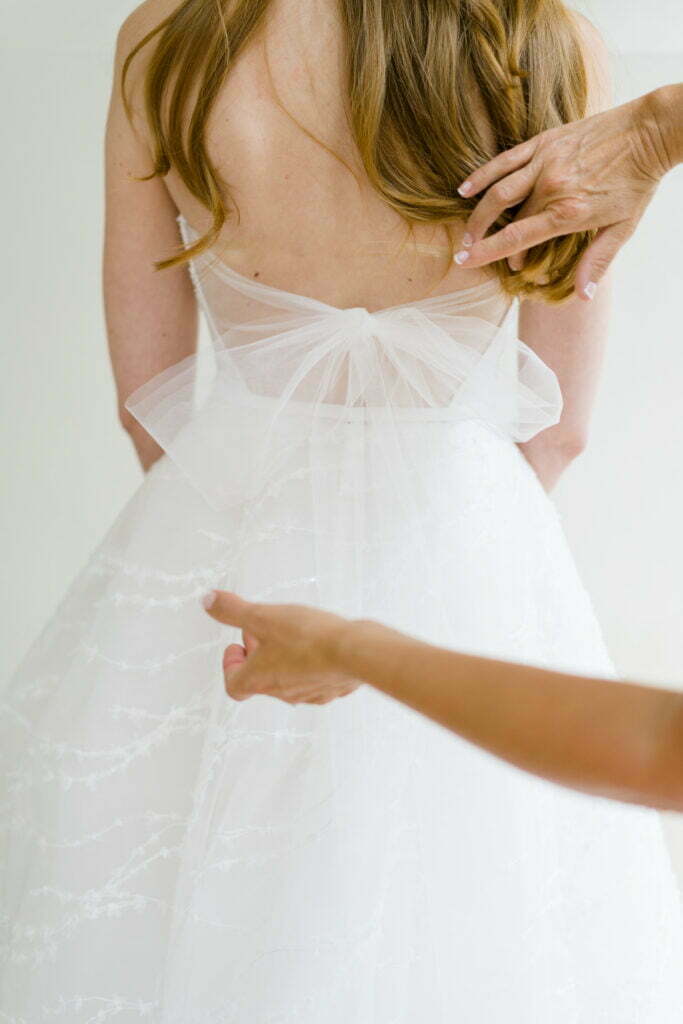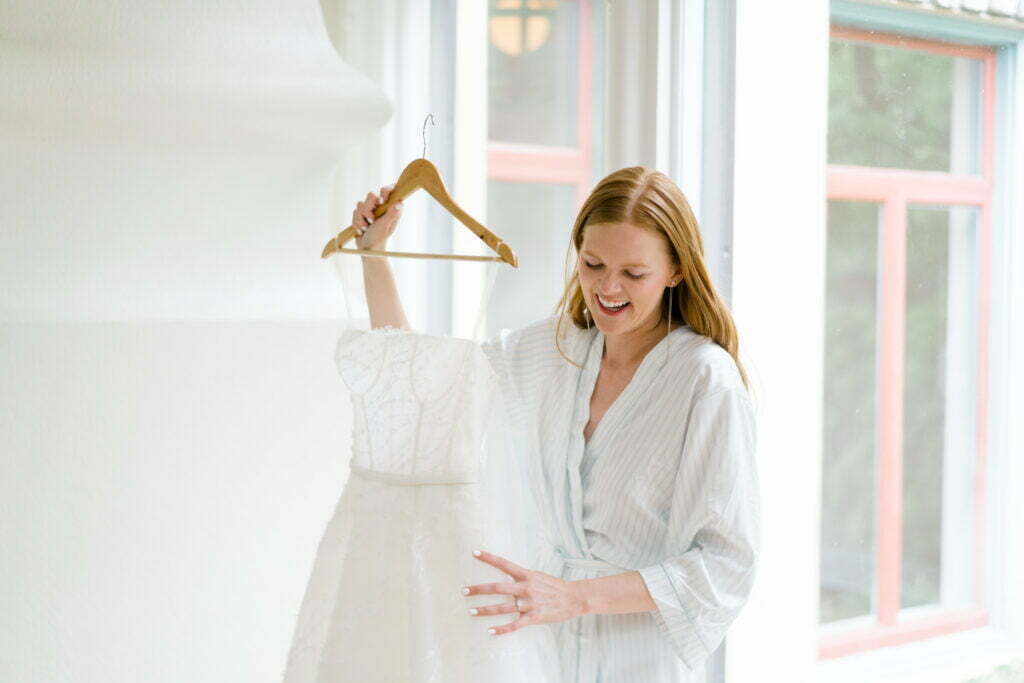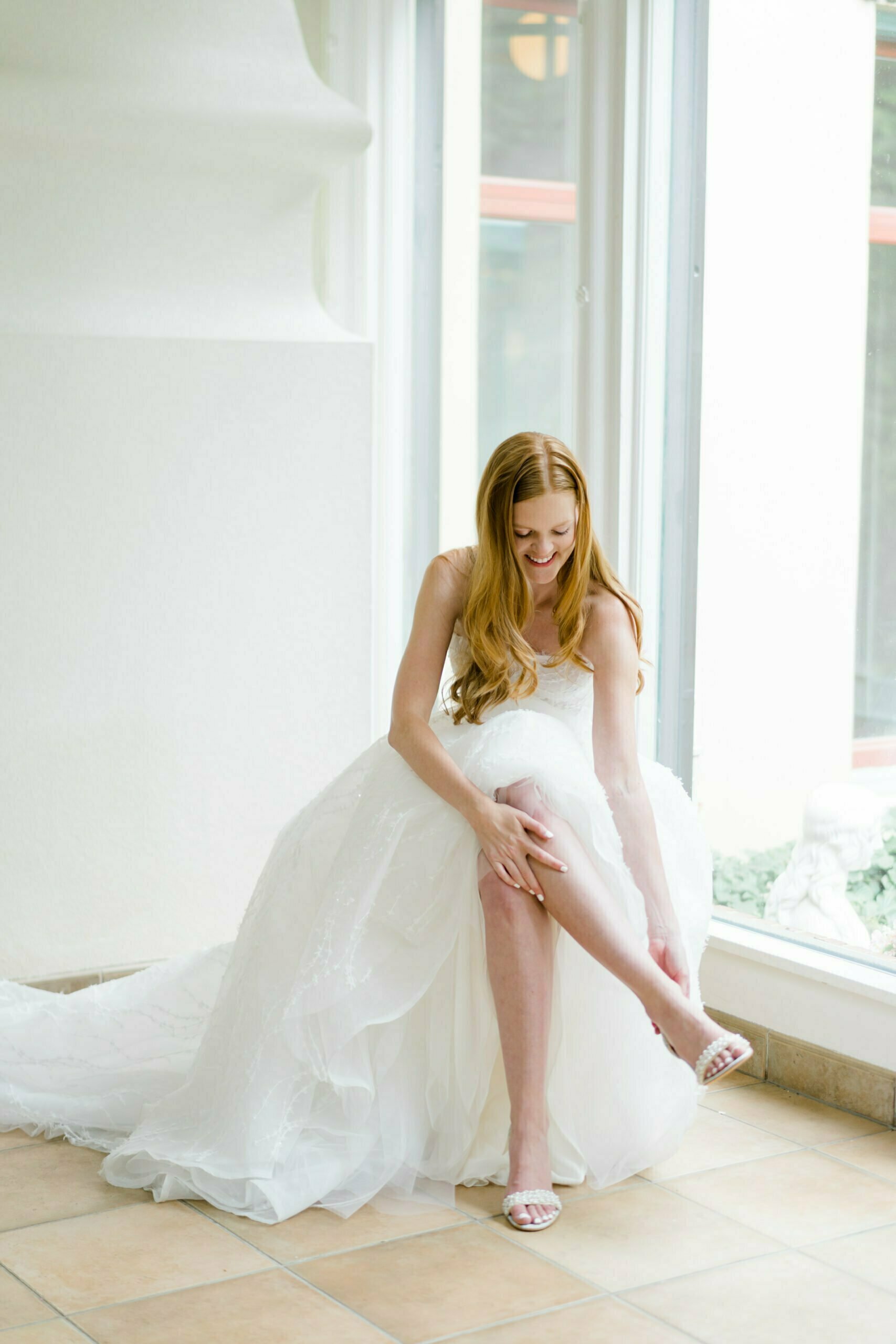 How did you find working with the bridal store team?
I worked with Elizabeth John's out of Ardmore, PA and they handled all of the heavy lifting for me! They took my measurements, and a few months later my dress was here!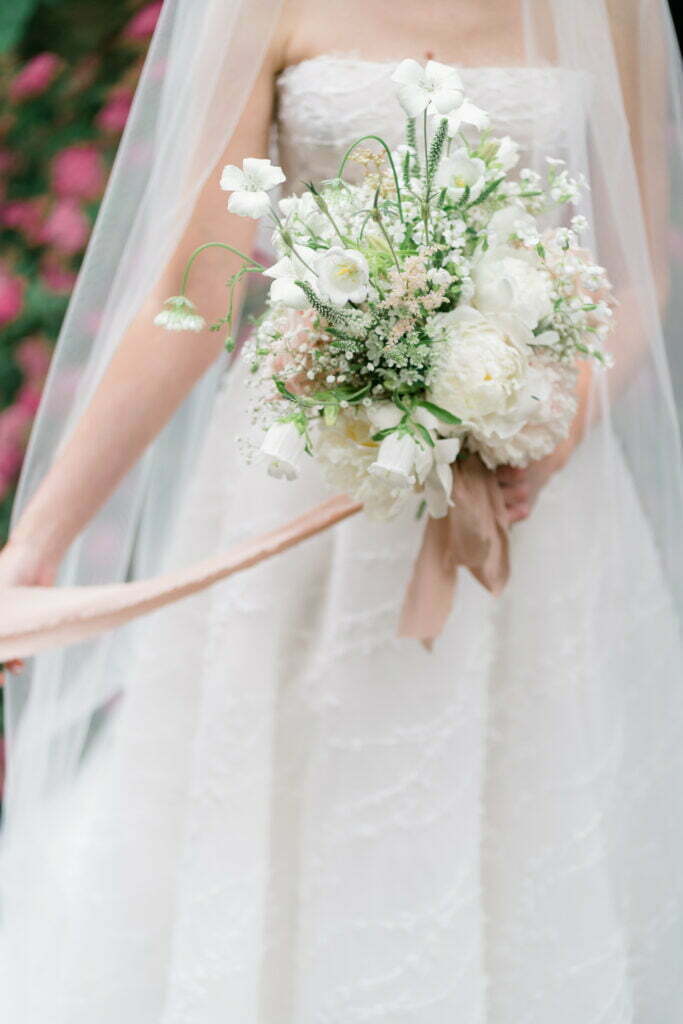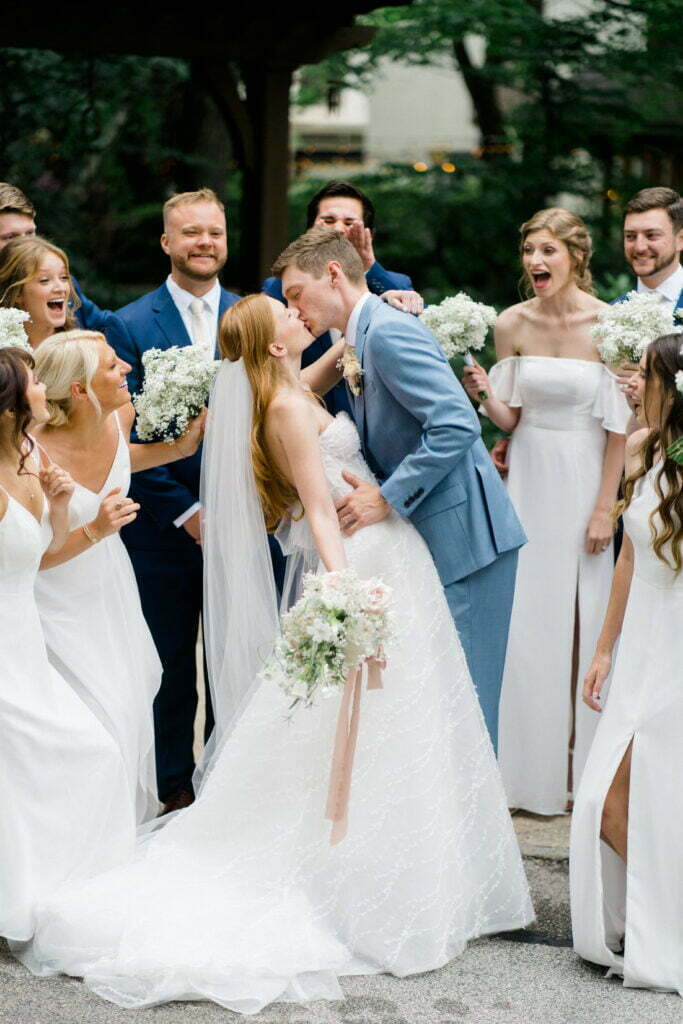 3 advices that you would give to our future brides? 
1. Connect with your friends and family on your day-of the way that feels right for you! I kept feeling the pressure of going from table to table to say hello to all of our guests, but that didn't feel right for us. My husband and I are both very close with our families and a brief hello at each table felt forced and disingenuine. While we did visit a few tables, we didn't have nearly enough time to see everyone. My husband and I made it a mission to engage in personal conversations with family during cocktail hour and dance with our friends during the reception. This felt like a way more 'us' way to connect with our loved ones. Definitely pay attention to your guests though, because it will make you realize how special this time is, as your friends and family will be just as excited for your special day as you are! 

2. Find time to soak it all in with your partner!! Immediately following the ceremony, my husband and I sat in the bridal suite alone with a glass of champagne and a plate of all of our hor d'ouevres. This was such a special way for us to connect and process what just happened! 

3. I heard this advice very early on when wedding planning and I loved it! Choose three must-haves for your wedding, and plan around those items! For us, we knew we wanted an ivory palette, a natural and green environment and amazing food. Once we determined our must-haves, it was a lot easier for the other pieces to fall into place.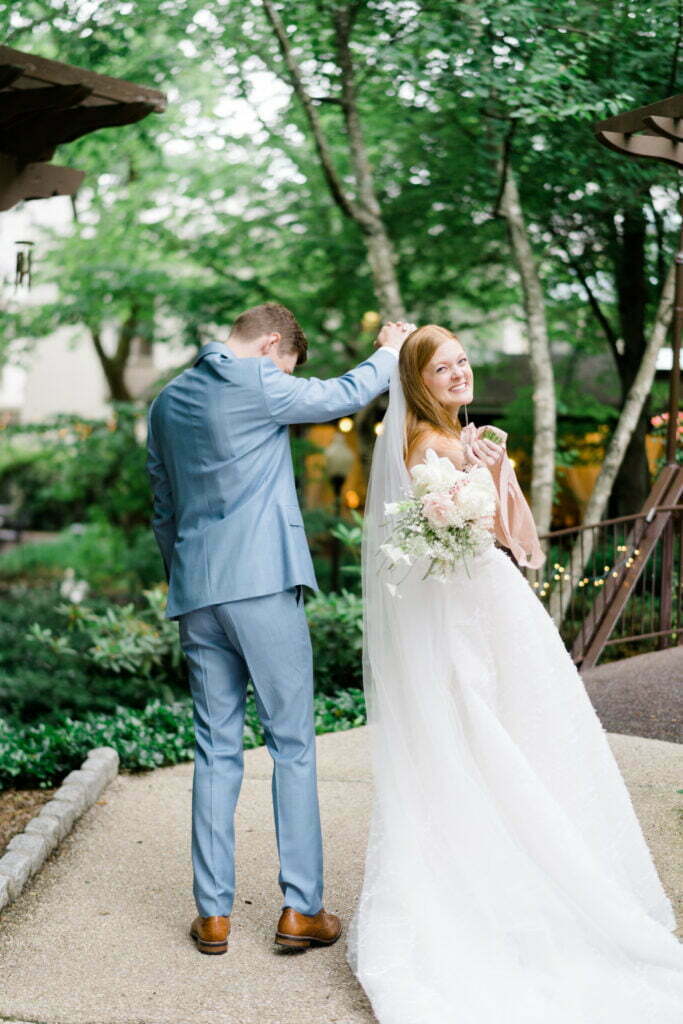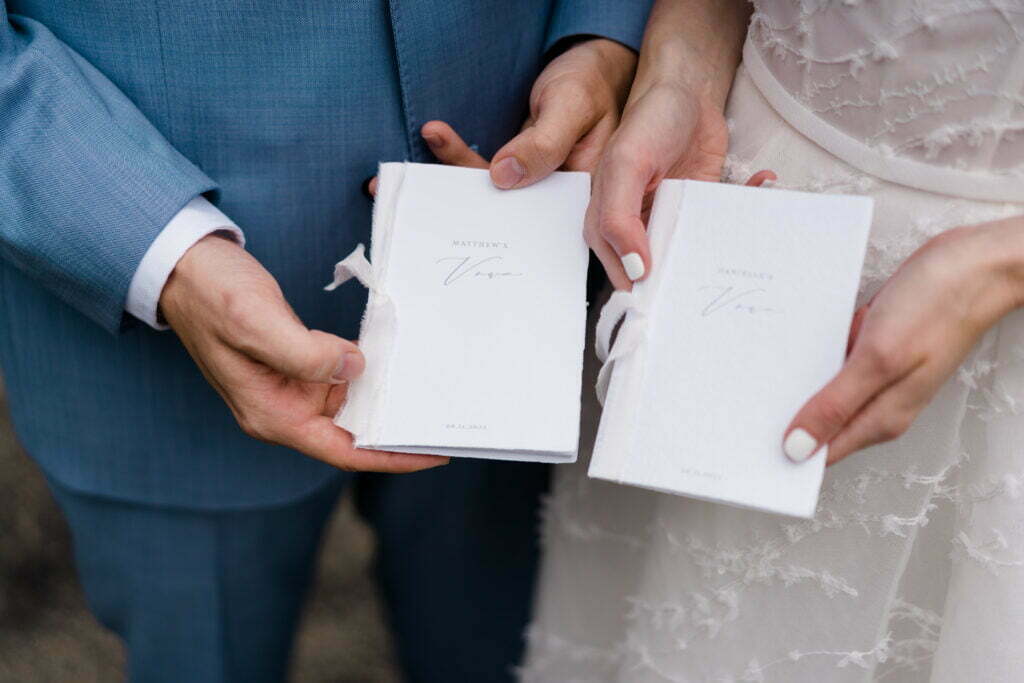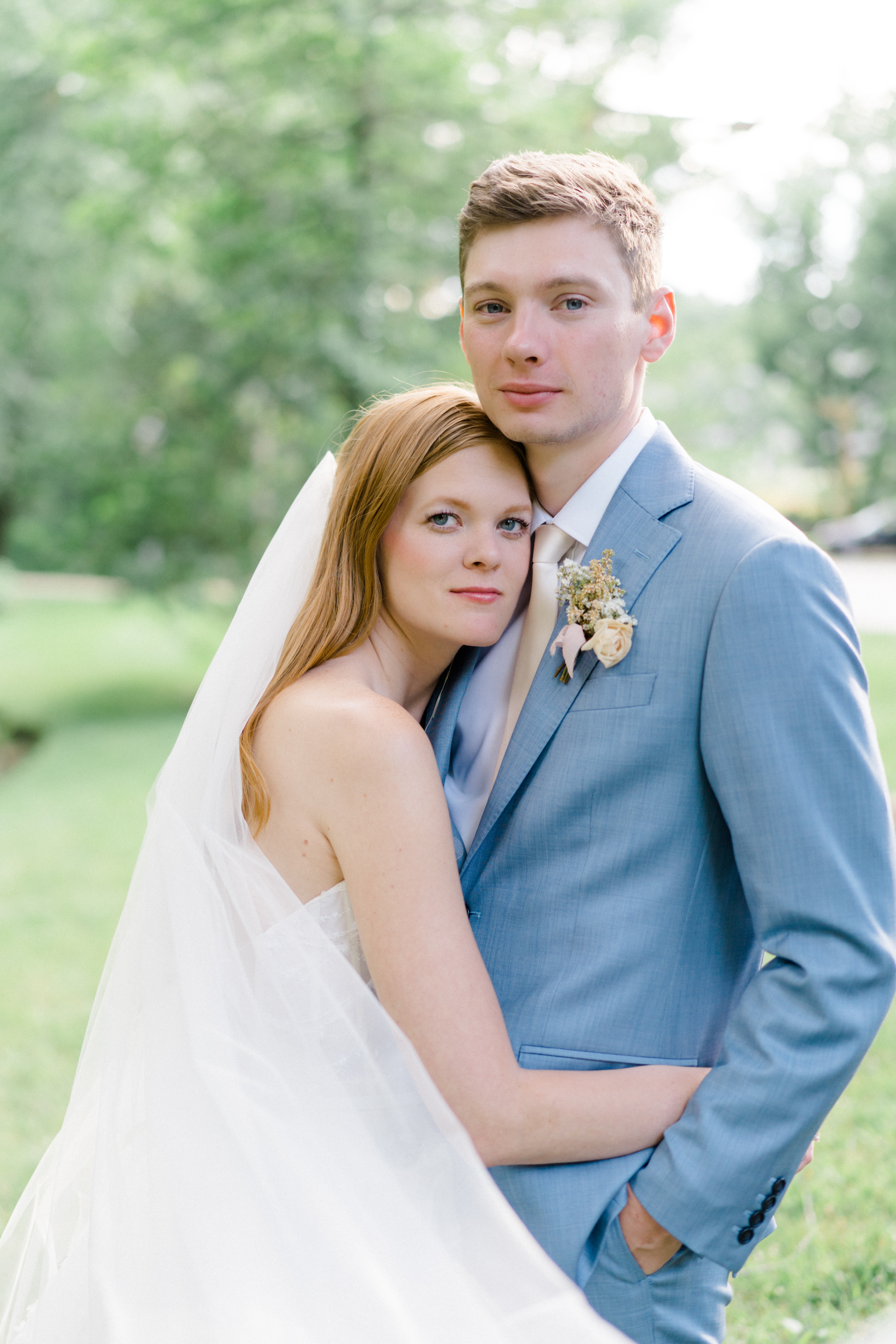 What was your wedding theme?
Our wedding theme was romantic, whimsical and timeless. Our details were simplistic, yet formal. We leaned heavily on what the venue had to offer. It was so green, natural, with a lot of romantic touches: market lights, exposed wooden beams, a pond and swans. 

Our goal for our wedding is for people to see a photo of it, and not know what year it happened. We wanted a wedding that would stand the test of time!