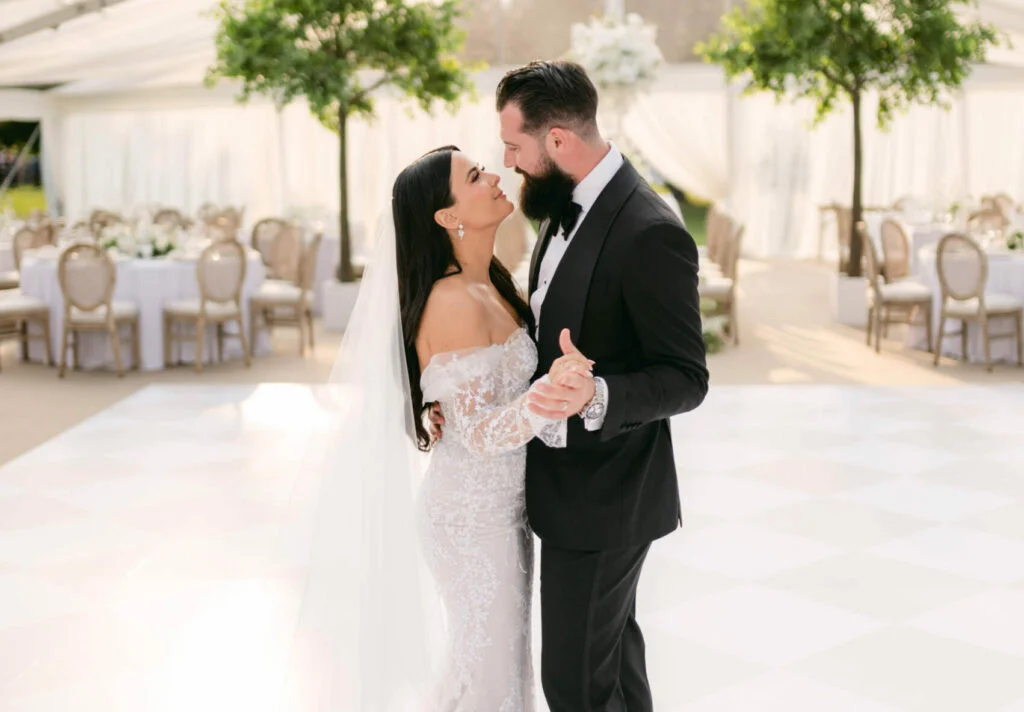 Classic/Modern Intimate Wedding
Our #MZBride of the week is the stunning Brooke McLay who said "I do" in our Jess gown with custom matching sleeves. Surrounded by their loved ones, the couple held their wedding in Toronto, on Brooke' parents estate property. 

In the following interview, Brooke shares with us how she started planning her wedding journey and will give you her exclusive tips!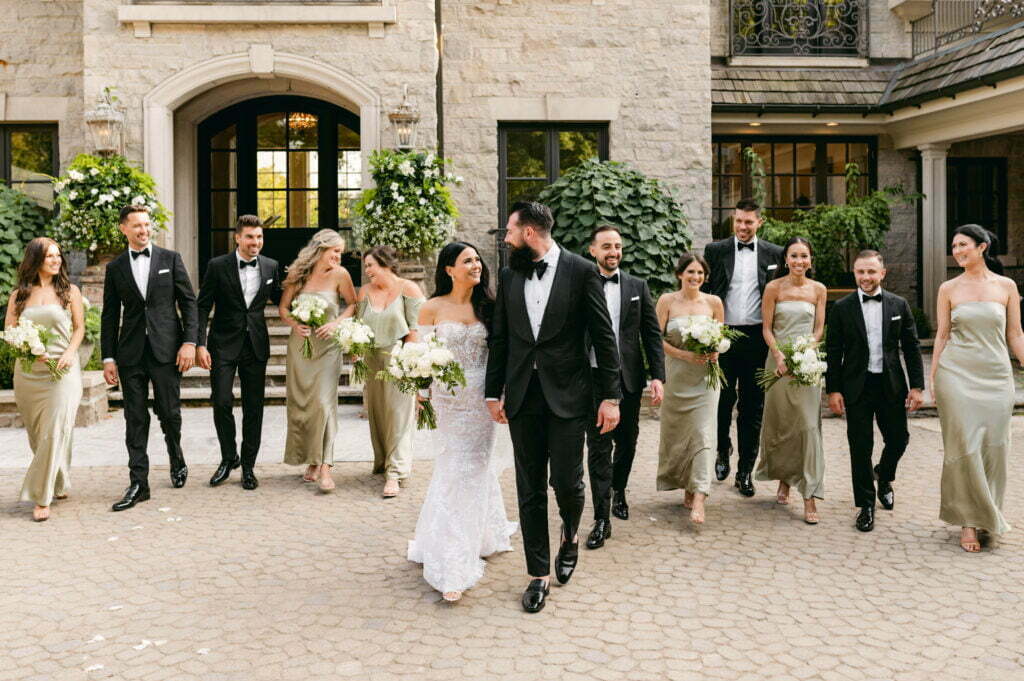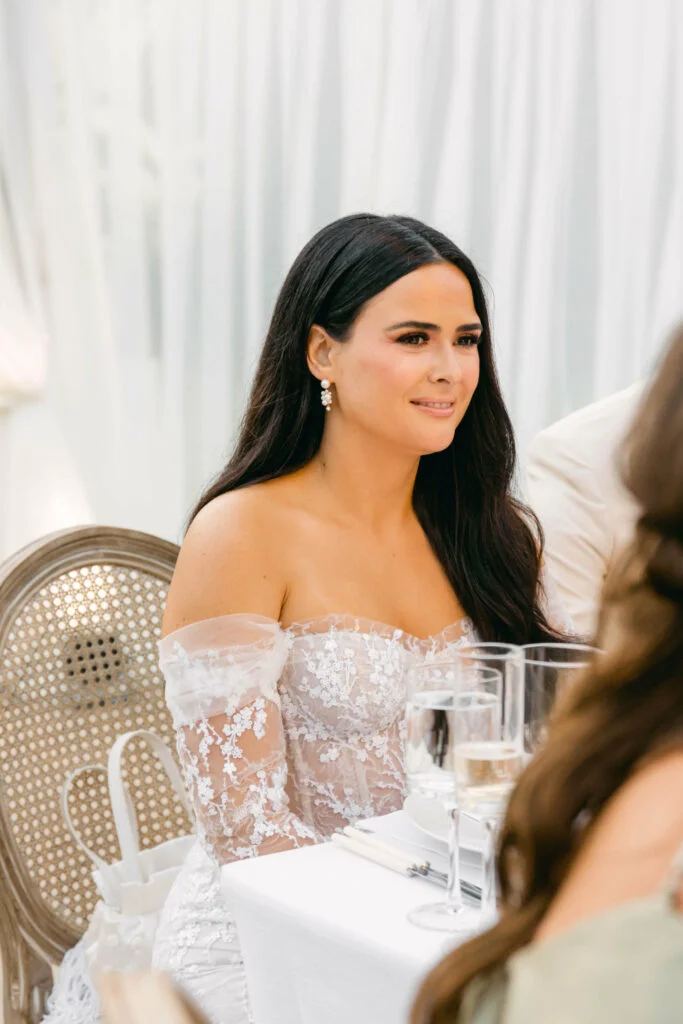 How did you start planning your wedding? What were the first steps?
The first step was deciding where we wanted to have our wedding. We looked and looked, but didn't love any of the venues in Toronto, for us. 
We were looking into italy, but eventually decided on a tented wedding on my parents estate property. 

Then we hired Ashley Pigott Events, and started to plan our dream tented wedding!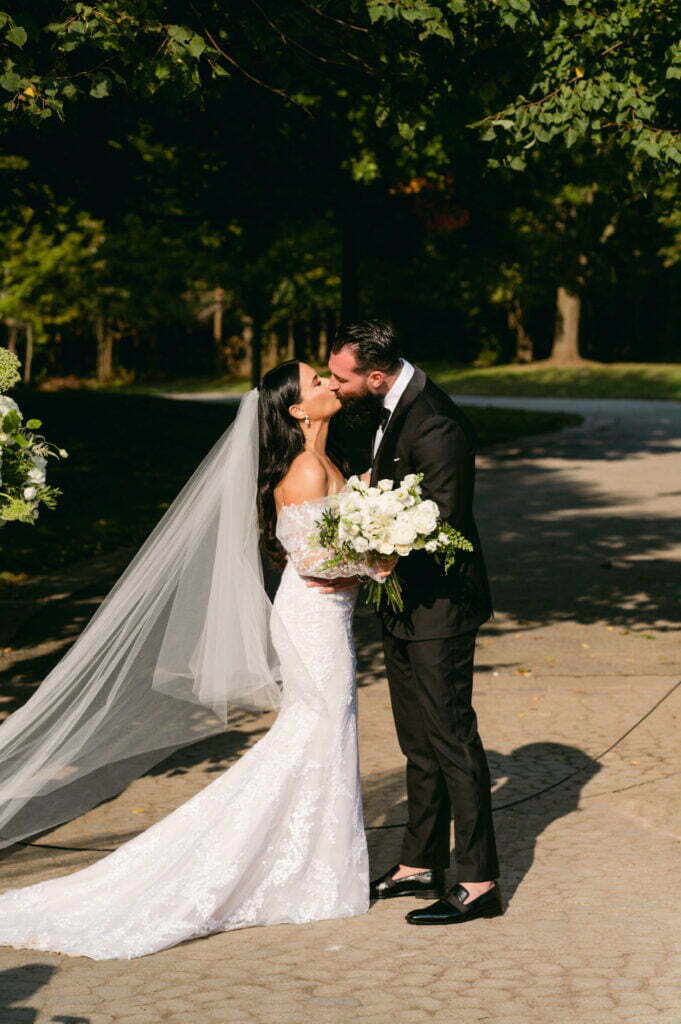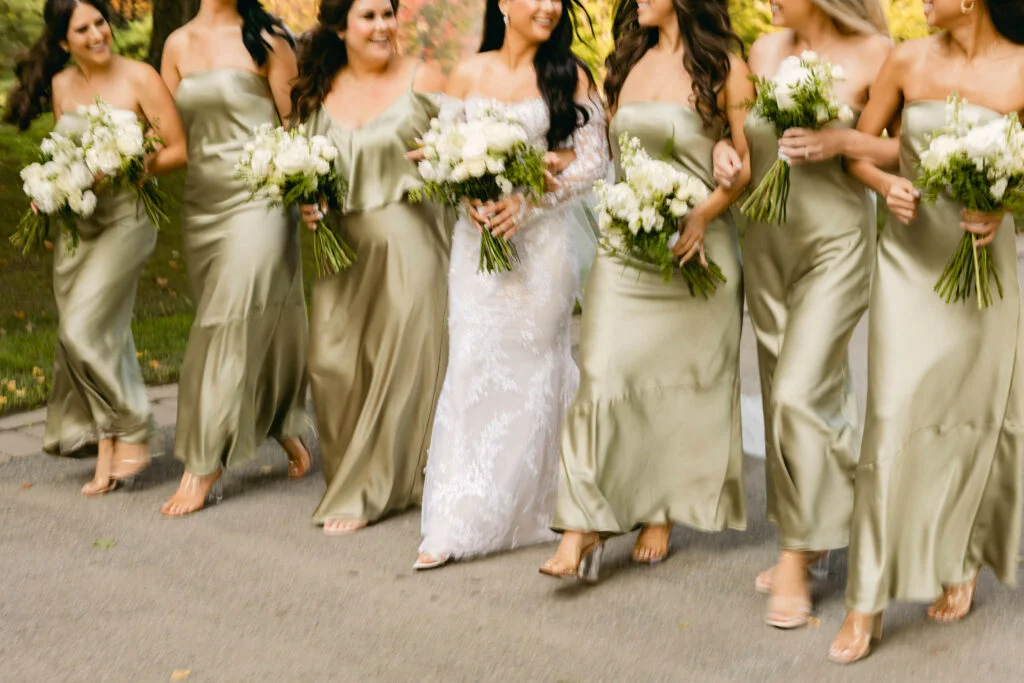 How did you know your dress was 'the one'? 
Fun fact: I never actually tried the jess gown on. I chose my dress by trying on the Chaz and another gown in the same fabric as jess, and made a sleeve out of the train to see what my dress would look like!
I was there for about 4 hours, Powder bride was amazing and so helpful. I put my faith in Mira, and Powder and knew I was going to have a beautiful dress.
I chose my dress, because of the fit of the Chaz gown, studied fashion design in university so fit was so important to me!
I also loved the sparkle and detailed lace of the jess gown, so I went with that fabric! It definitely was a true custom Mira, and I couldn't have been happier!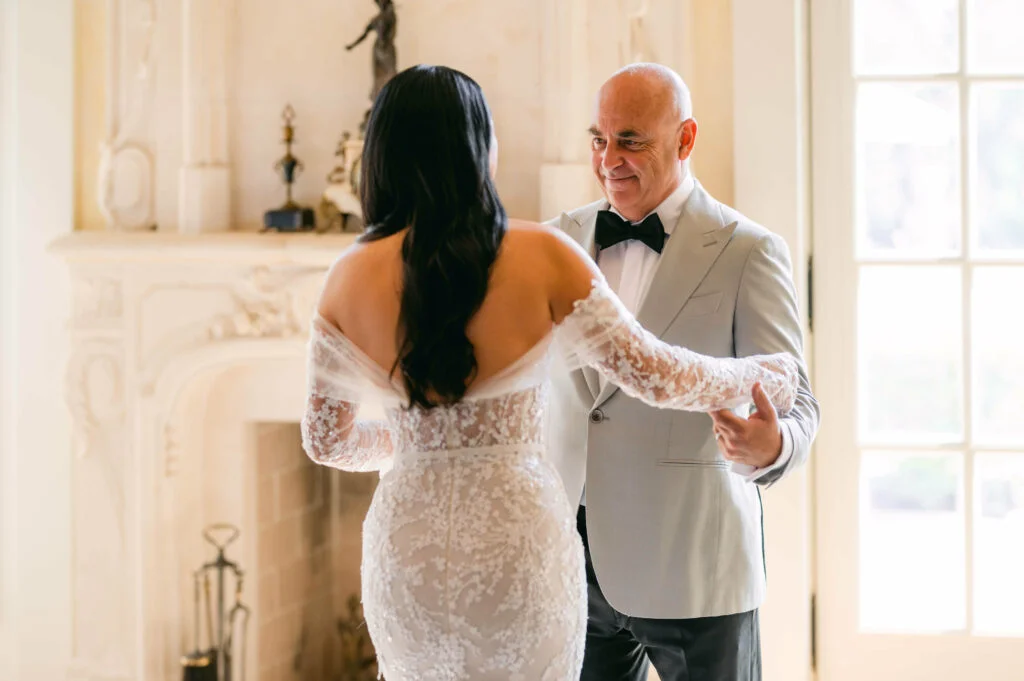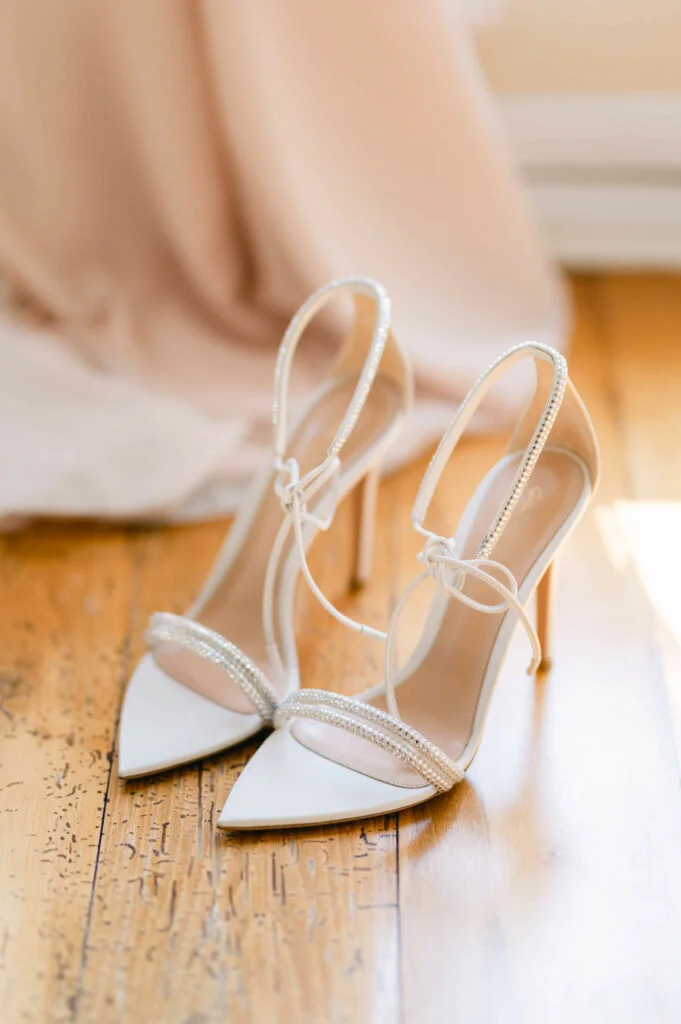 How did you find working with the bridal store team?
I loved working with powder, they were so patient and helpful when I was trying on dresses and deciding on the one!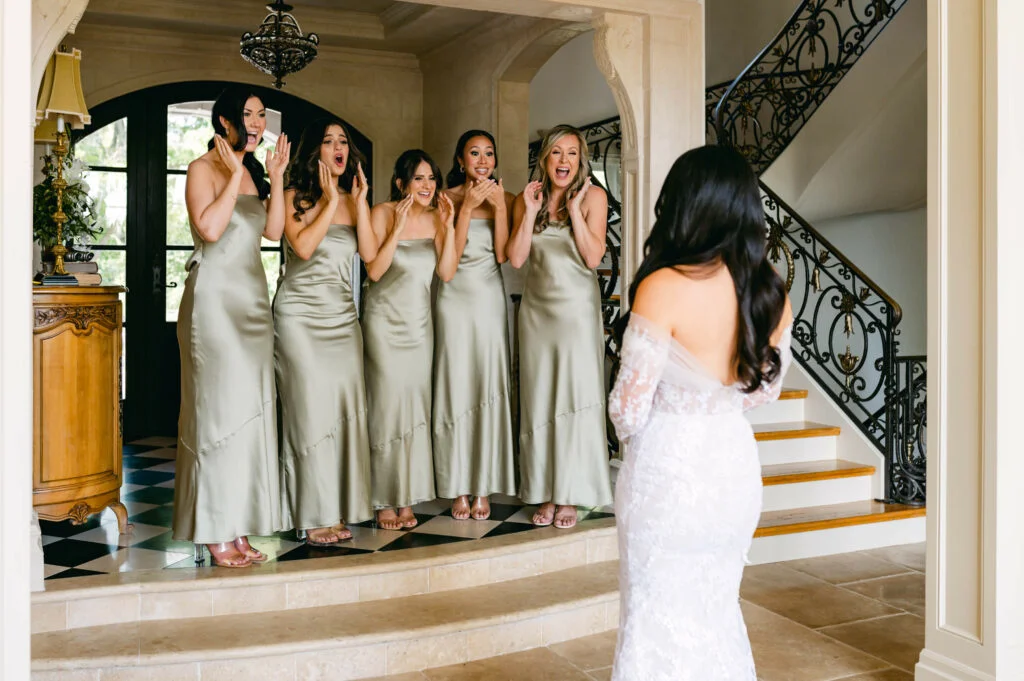 3  advices that you would give to our future brides? 
I would say not to stress so much on how you look! You are going to look beautiful no matter what. There is so much pressure on brides to look your absolute best, do what make you feel the most beautiful. 

And don't be afraid to do something 'unconventional', I personally did my own makeup and couldn't have been happier, it calmed me and I felt the prettiest and most myself doing my own make up! I still enjoyed the getting ready process by getting my hair done.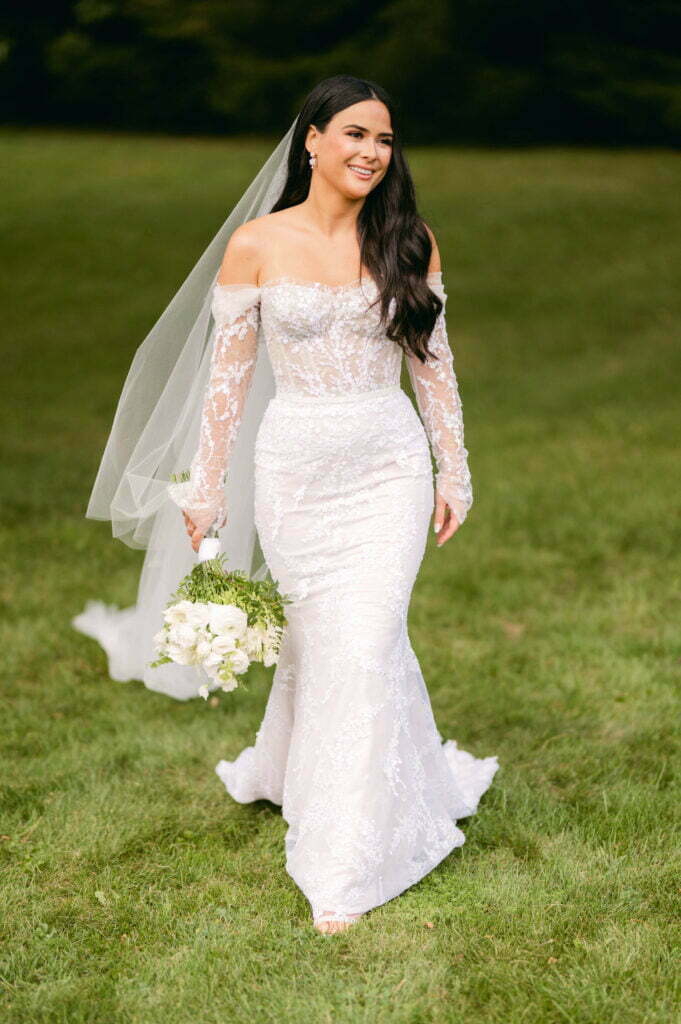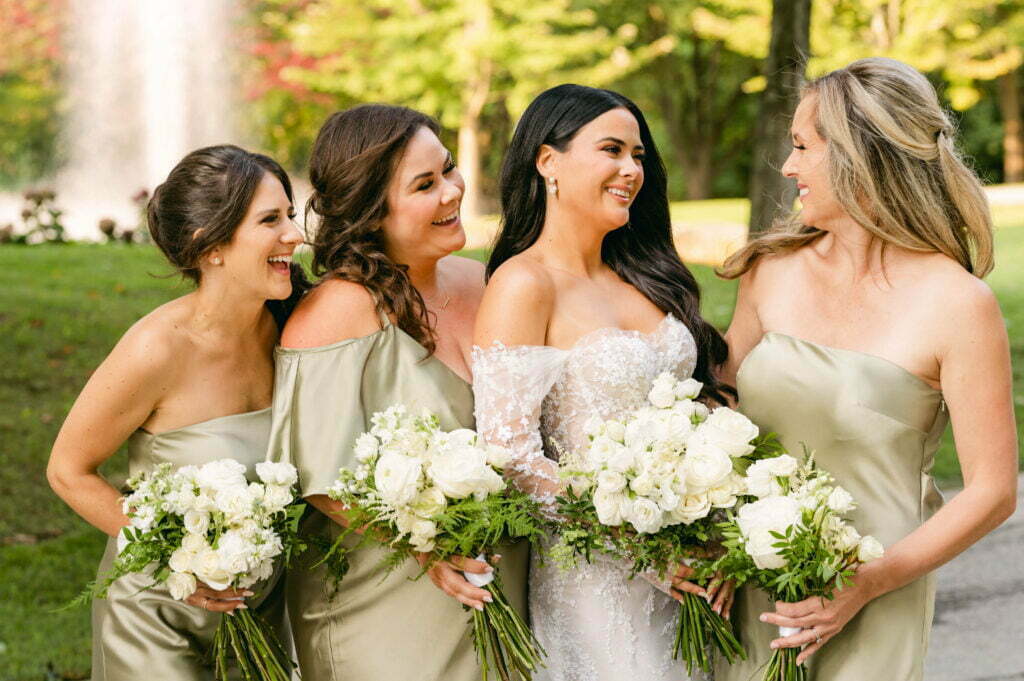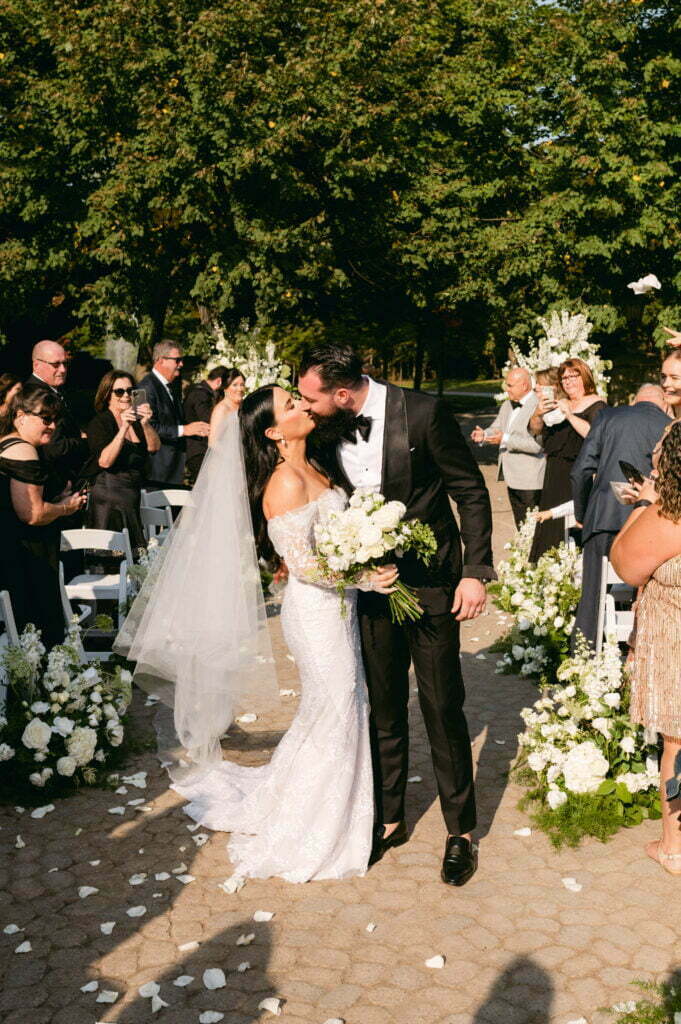 What was your wedding theme?
The theme of my wedding was classic/modern. Tone on tone, creams and whites, with a little green and black. Lots of candle light and chandeliers for that  romantic feel I wanted, as well! 

It was a dream wedding, intimate and romantic feeling.