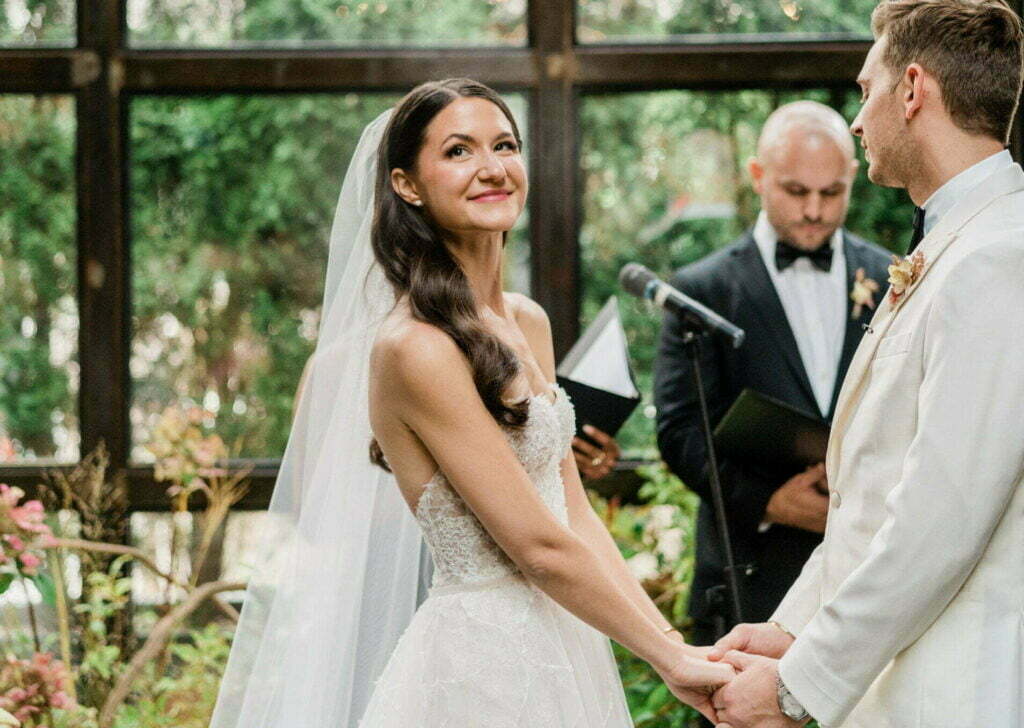 Sicilian Inspired Wedding
Our #MZBride of the week is the stunning Ashley Frankino who said "I do" in our Brunella gown, overskirt and matching veil  Surrounded by their loved ones, the couple held their wedding in the city they have met; New York.

In the following interview, Ashley shares with us how she started planning her wedding journey and will give you her exclusive tips!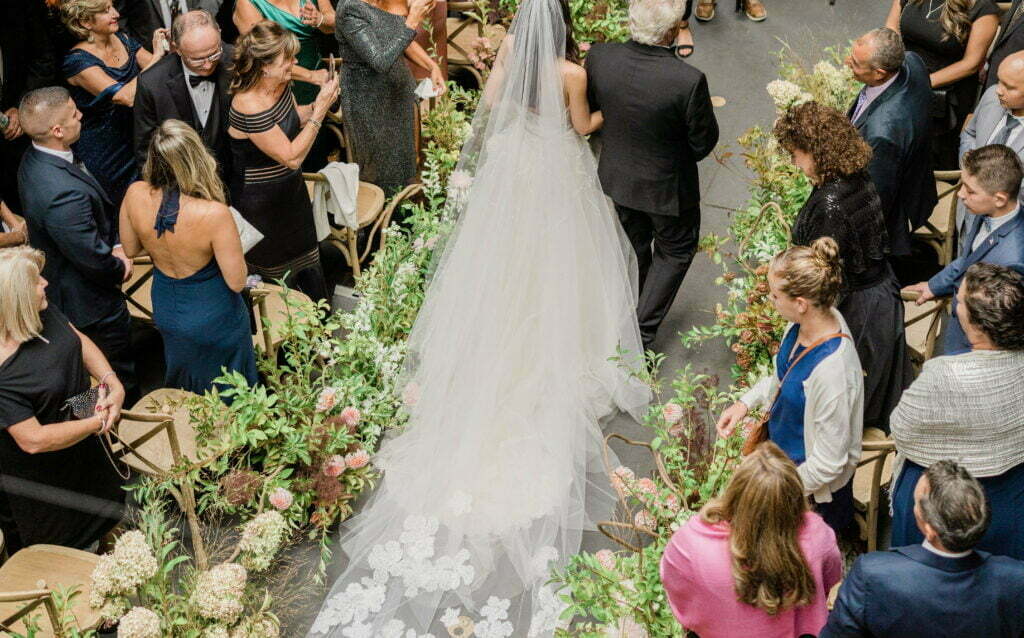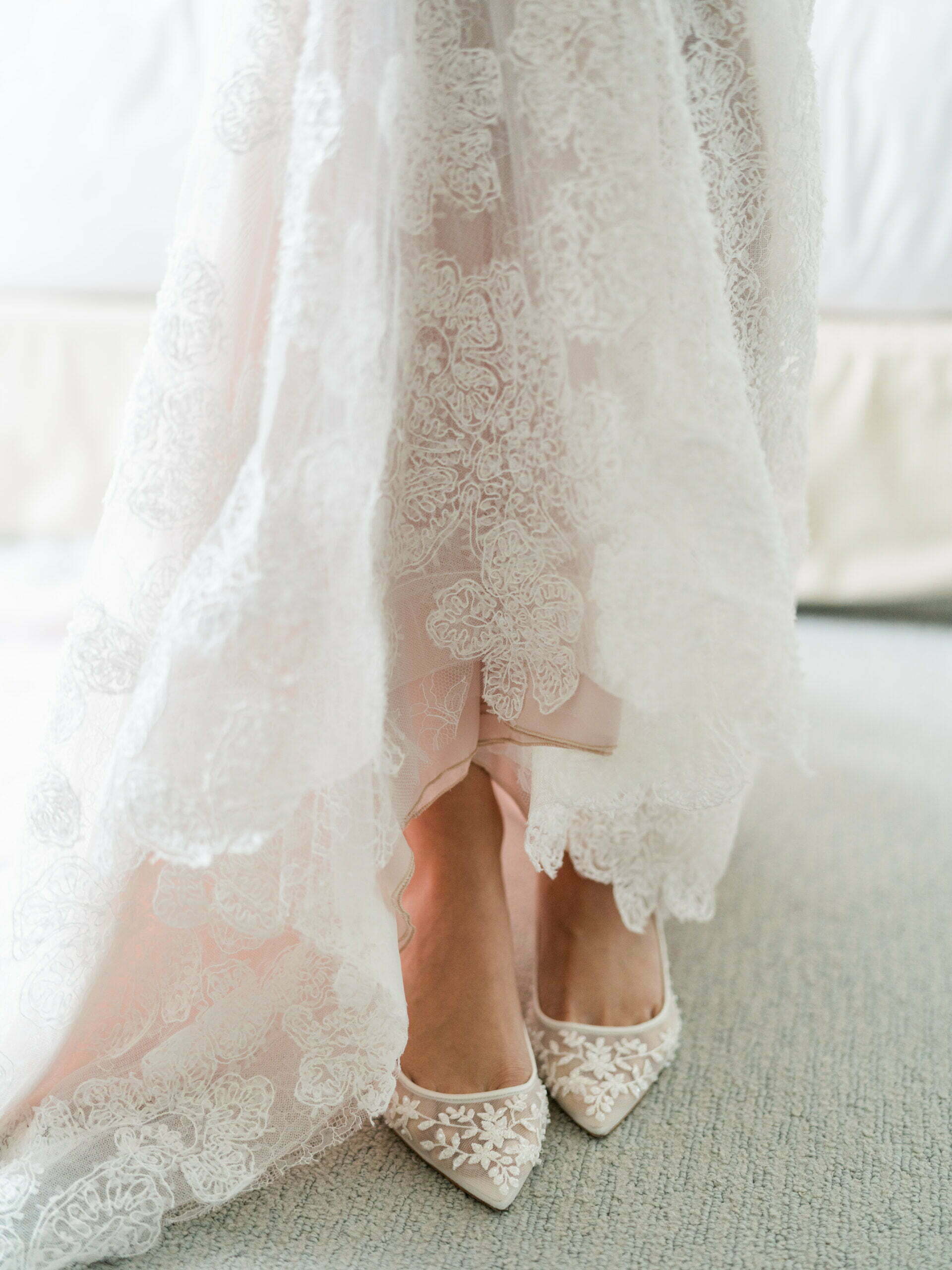 How did you start planning your wedding? What were the first steps?
Our first steps in planning were to decide where we would get married. We met in New York but live in San Francisco and so we were deciding between wine country or nyc, which is where most of our family lives. 

Getting married in New York just felt so us and so once we decided on the location the next step was to lock down the venue. We knew we didn't want a ballroom and once we saw the ivy covered courtyard and unique greenhouse room of The Foundry we knew we'd found the right spot.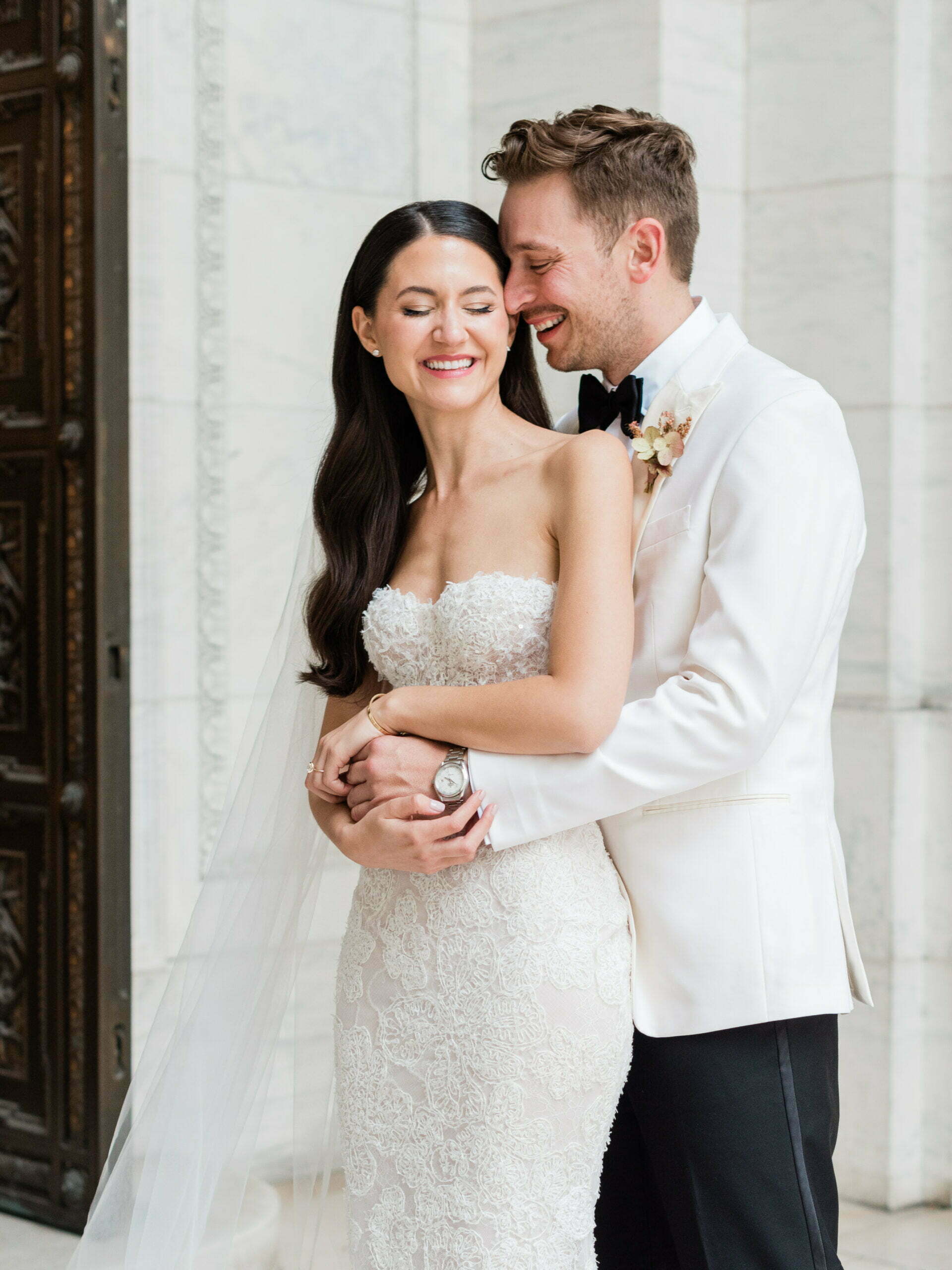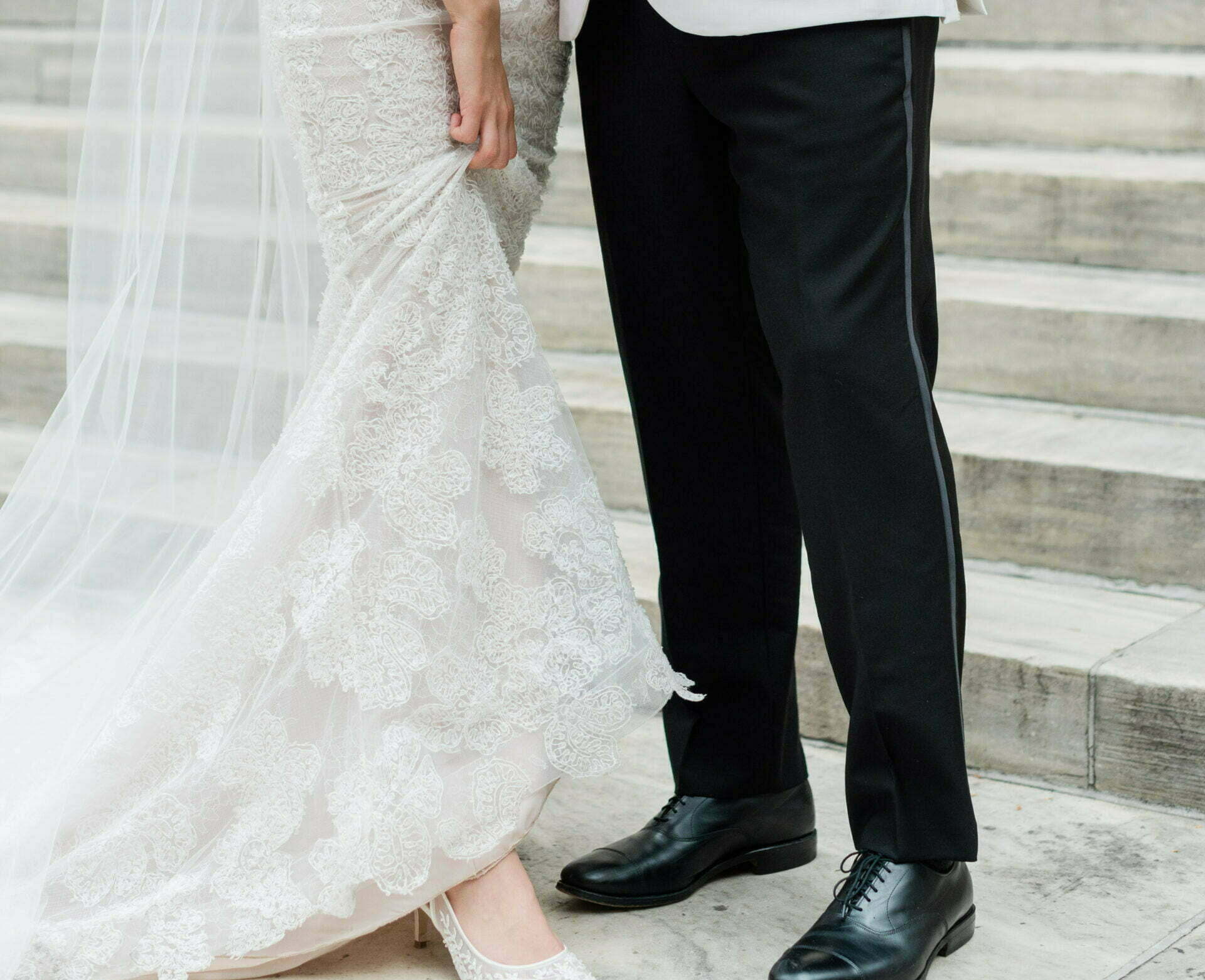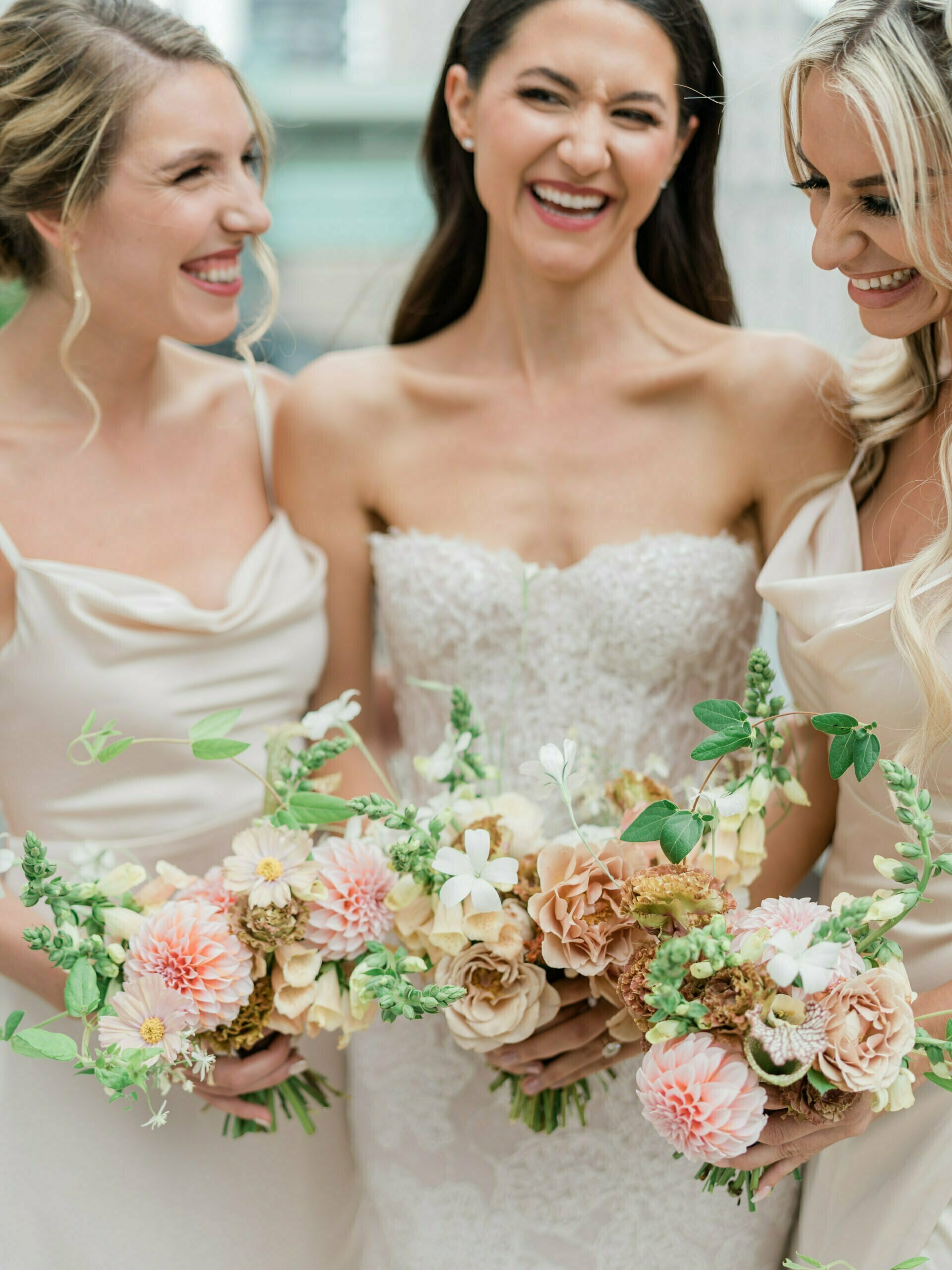 How did you know your dress was 'the one'? 
I saw Brunella on Instagram and had a feeling it might be the one before I ever tried it on. I moved to London for a year for work and had very limited days I could come in and try on Brunella. 

The team at Mark Ingram was able to get the dress in store for me a few days before their scheduled trunk show. I had tried on a few other big name dresses at that point, but once I put on Brunella I knew nothing would compare. 

It was elegant, timeless, ephemeral and unique. I felt more like I was wearing a piece of art than a wedding dress and I loved how everything would be custom made for me.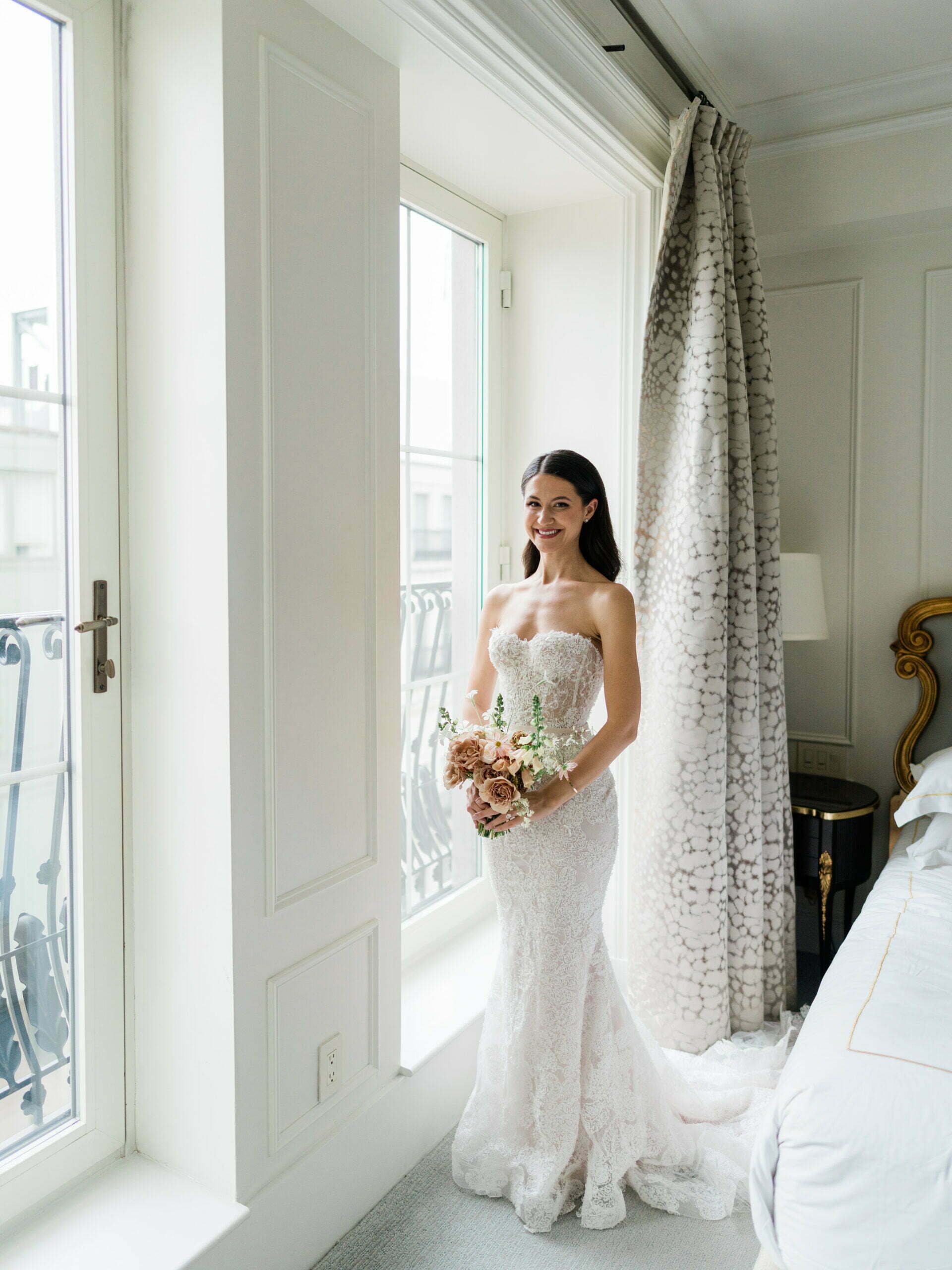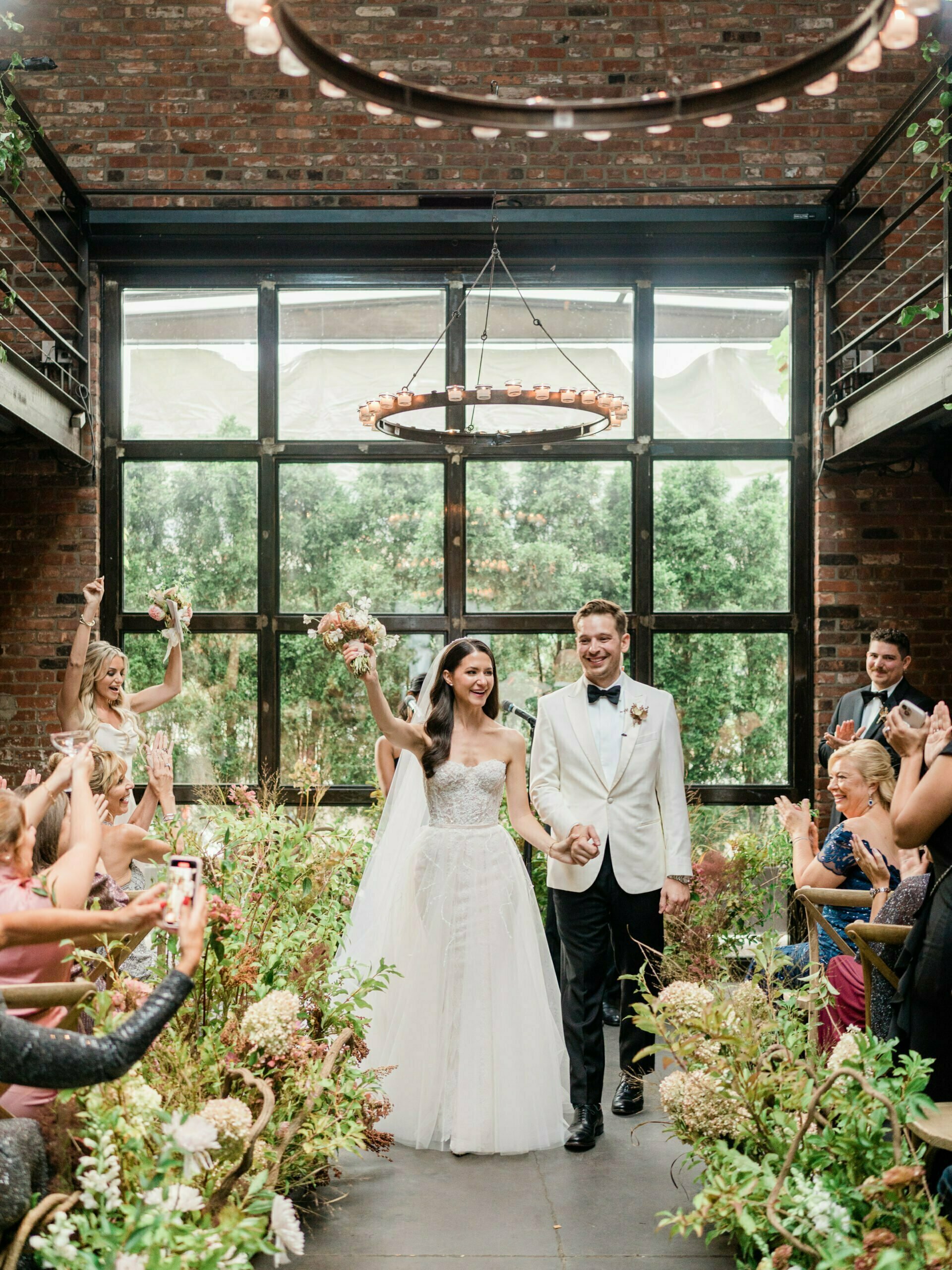 How did you find working with the bridal store team?
The team at Mark Ingram was incredible. We worked together to create a custom veil for Brunella and everything was handled so seamlessly. 

My mom wasn't able to attend and I felt like having Jill there to help me choose the dress was really comforting.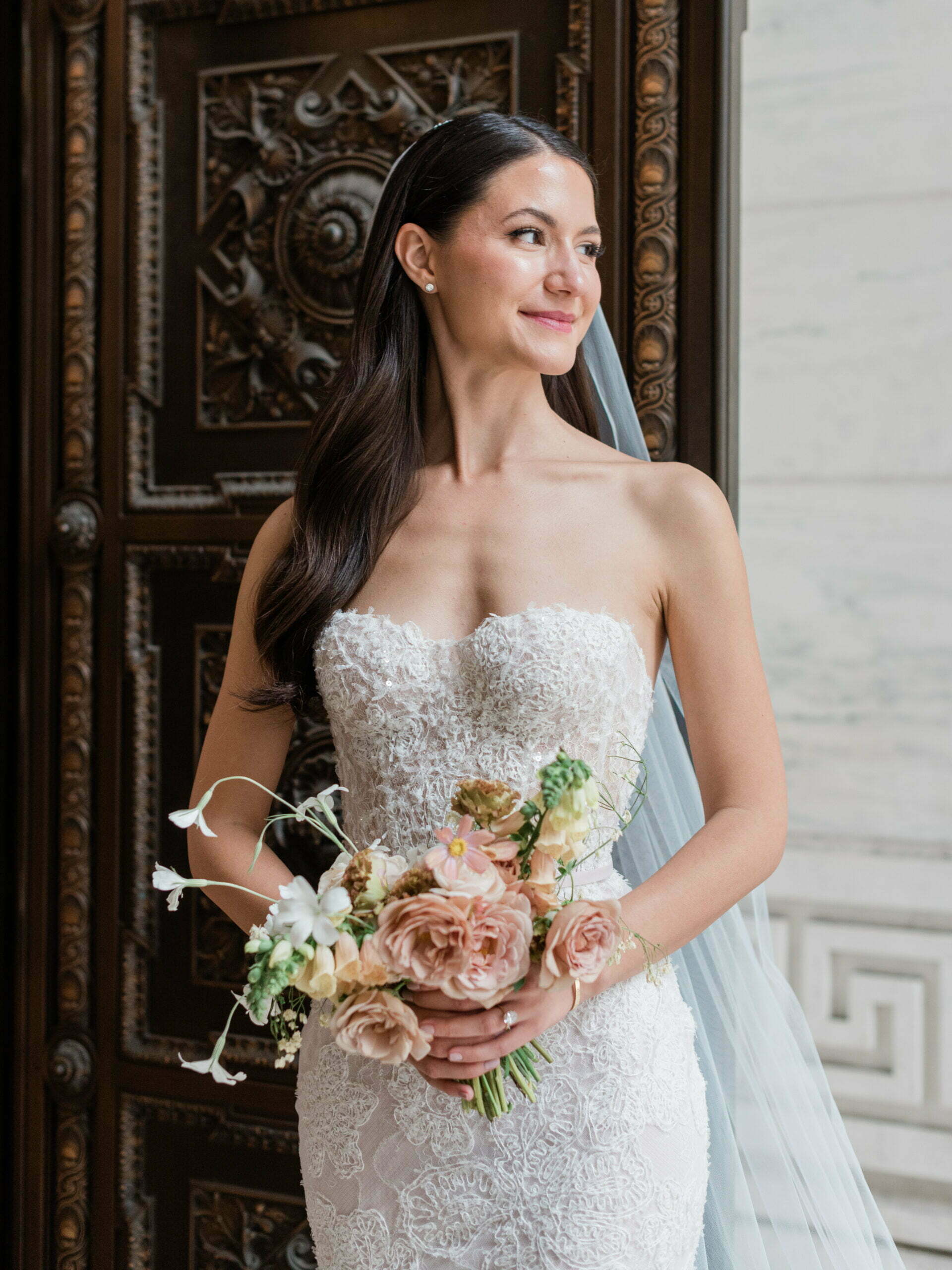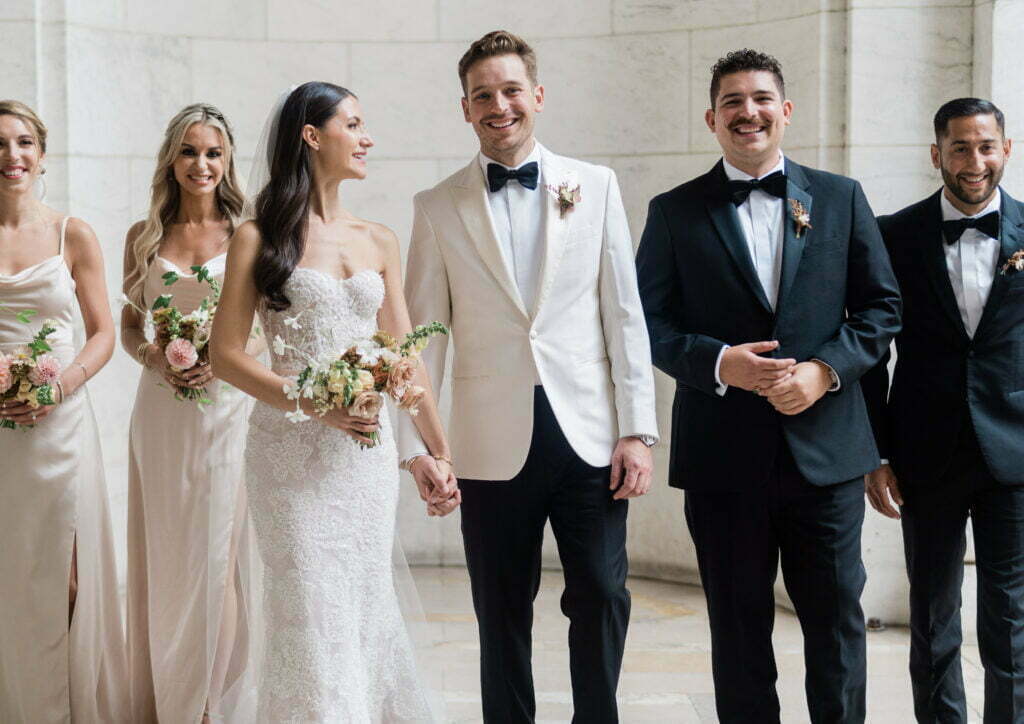 3  advices that you would give to our future brides? 
My best piece of advice for future brides is to articulate your vision to your vendors clearly and specifically and then trust them to execute it. 

Take in the moment and remember that the wedding is about you and your future spouse — truly nothing else matters. 

Lastly, prioritize your well being and ask for the things you need whether that's it's something small like a snack or bigger things like a break from all the action.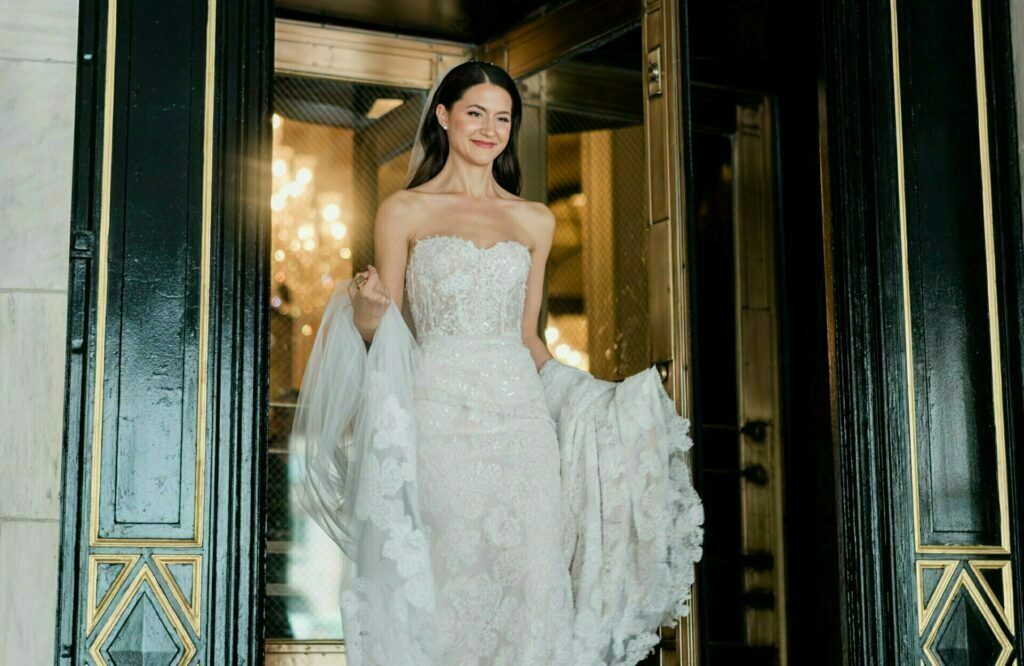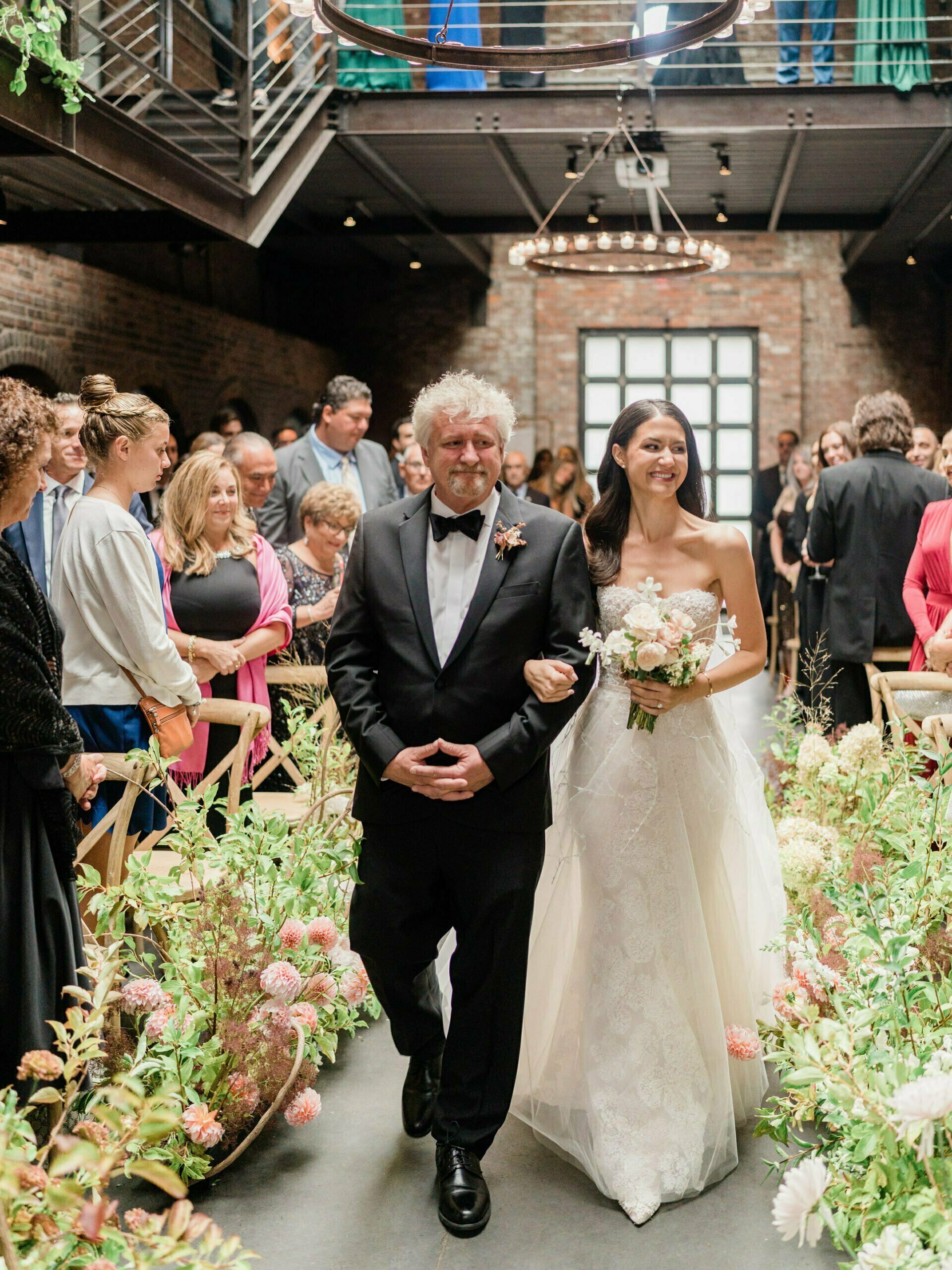 What was your wedding theme?
Our wedding theme was Sicilian  inspired, my husband's parents are from Italy and we wanted to bring in influences of the Sicilian countryside with rambling floral arrangements and fruit bowls spilling over — just like you'd find on his family's table. 

We focused on the transition from summer to fall with our color scheme and brought in a lot of natural influences and textures, like oatmeal colored linens and handmade paper menus.