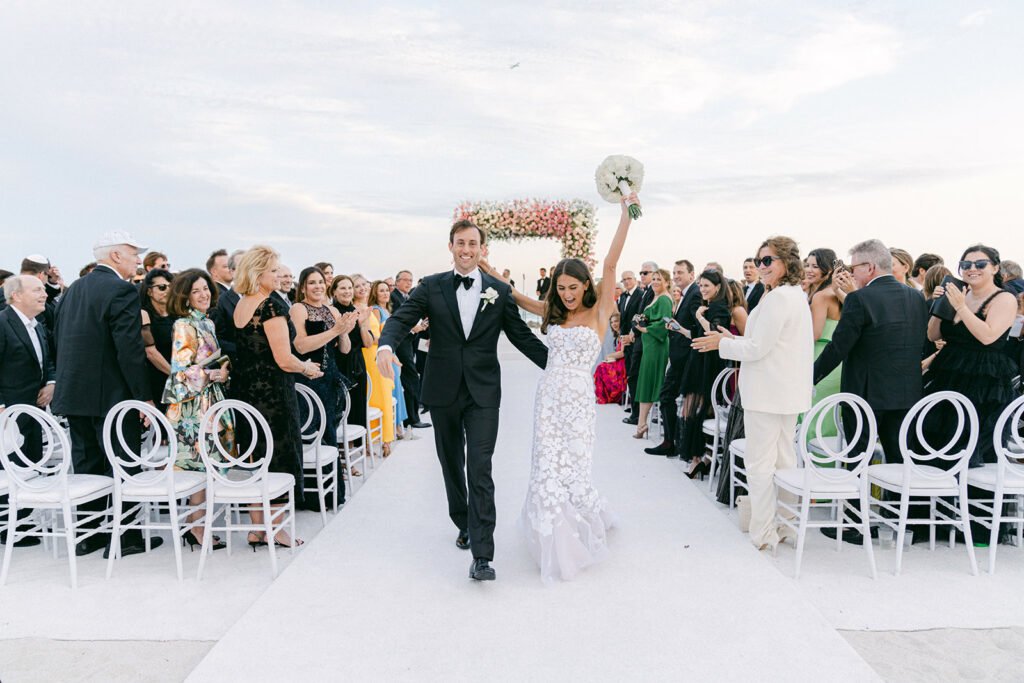 Floral Beach Wedding
Our #MZBride of the week is the splendid Allison Zale, who got married in our Riley gown . Surrounded by their beloved family, the couple held their wedding in the dreamest location in Miami!

In the following interview, Allison shares with us how she started planning her wedding journey and will give you her exclusive tips!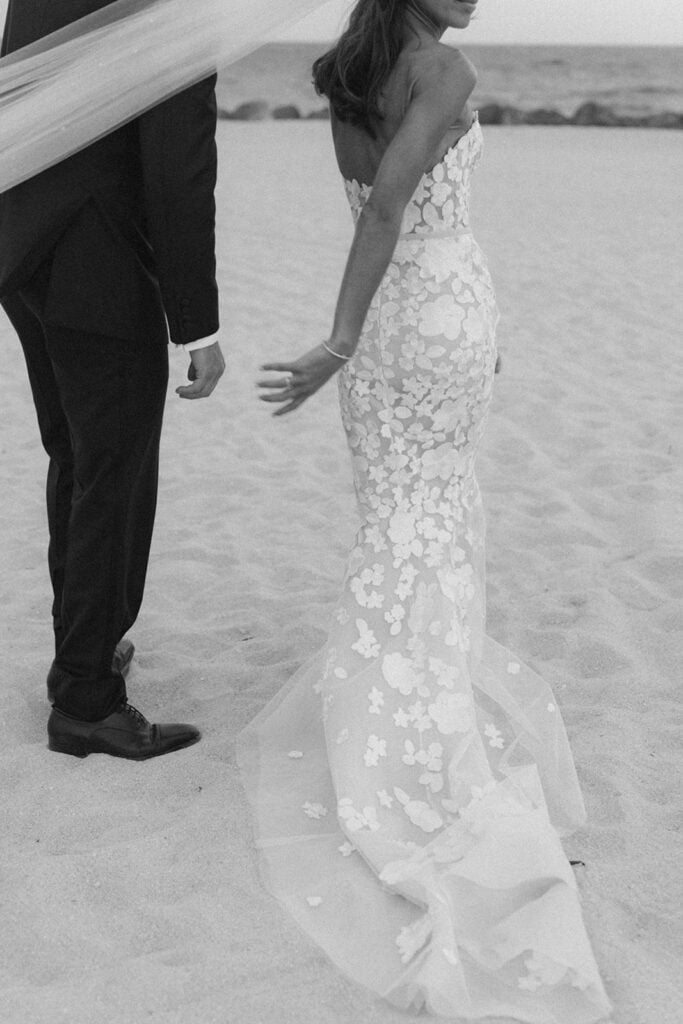 How did you start planning your wedding? What were the first steps?
First steps for us was picking where we wanted to get married! I knew I wanted to get married at the beach and my husband LOVES places with a lot of nightlife so Miami was perfect! We visited the Faena and knew right away we wanted to get married there!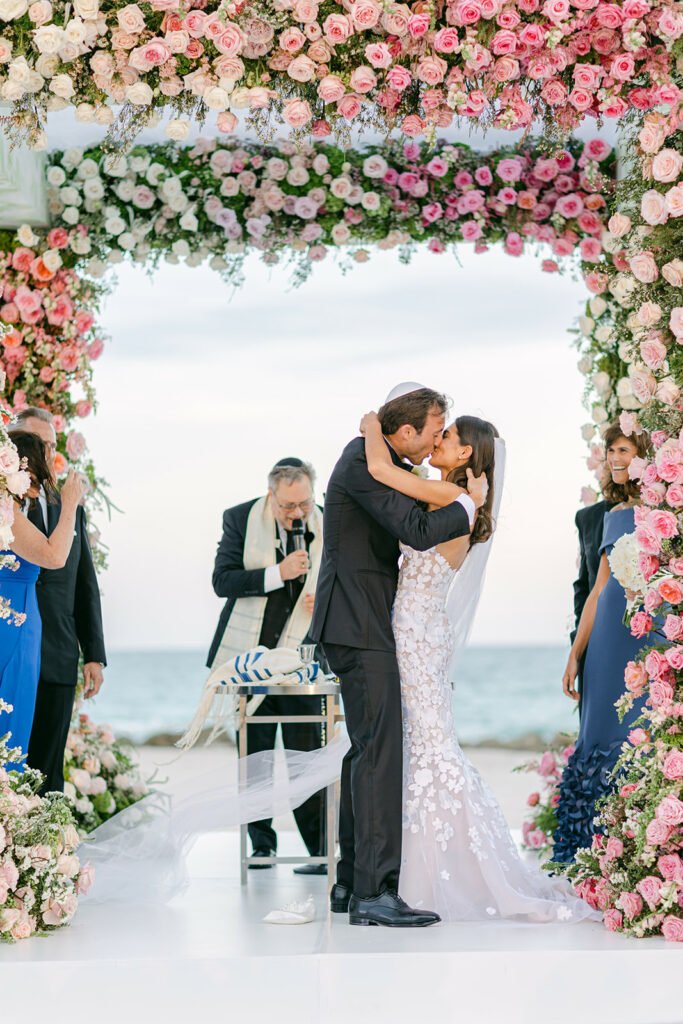 How did you know your dress was 'the one'?
Mira Zwillinger has always been my favorite wedding dress designer! Me and my mom went to the trunk show and I loved so many dresses but I couldn't stop trying on the Riley Gown. I loved it so much and I felt like myself in it.
How did you find working with the team at Mira Zwillinger?
The Mira Zwillinger team was amazing to work with. They made the dress process so easy and stress free. I loved my whole experience with Mira Zwillinger start to finish!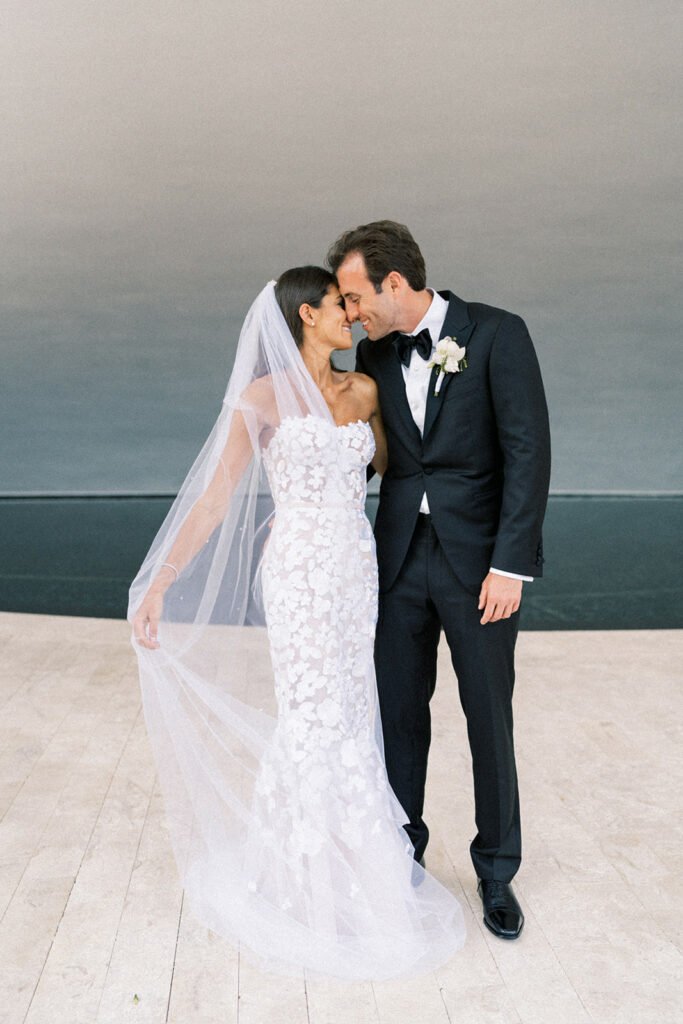 What advice would you give to all our future brides?
The best advice I would give is to know that everything will come together. It's natural to be stressed but once the wedding weekend begins just let it all go and HAVE FUN. Have the best time with your Groom - it is the BEST DAY EVER!!!