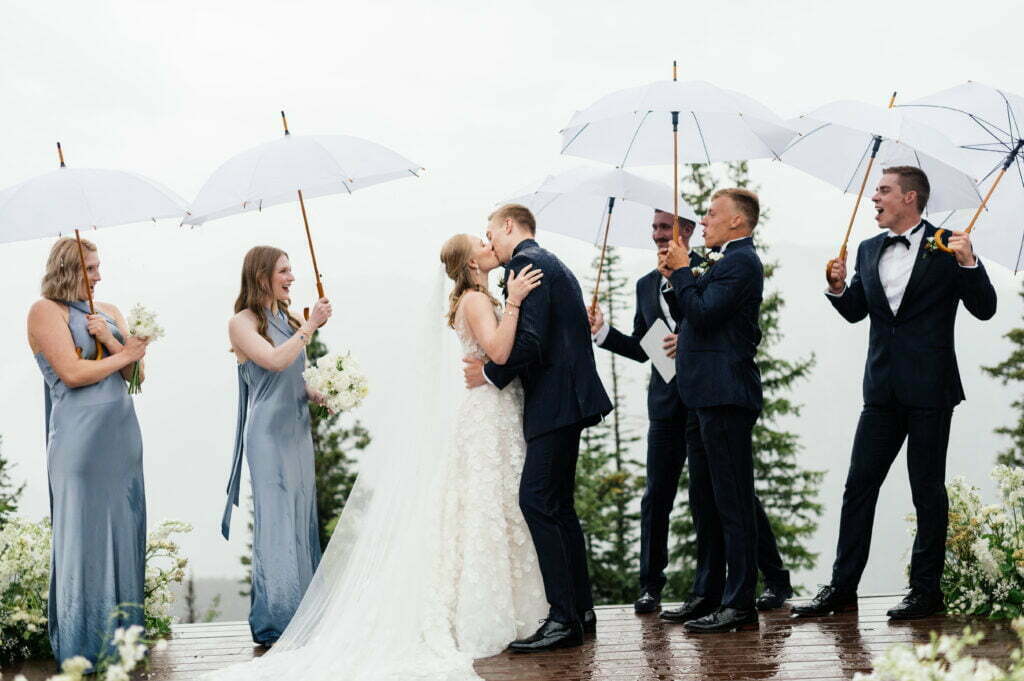 Romantic Aspen Wedding
Our #MZBride of the week is the stunning Adair Maxwell who got married in our Suri gown and matching veil. Surrounded by their friends & Family, the couple held their breathtaking wedding in Aspen at The Little Nell venue.

In the following interview, Adair shares with us how she started planning her wedding journey and will give you her exclusive tips!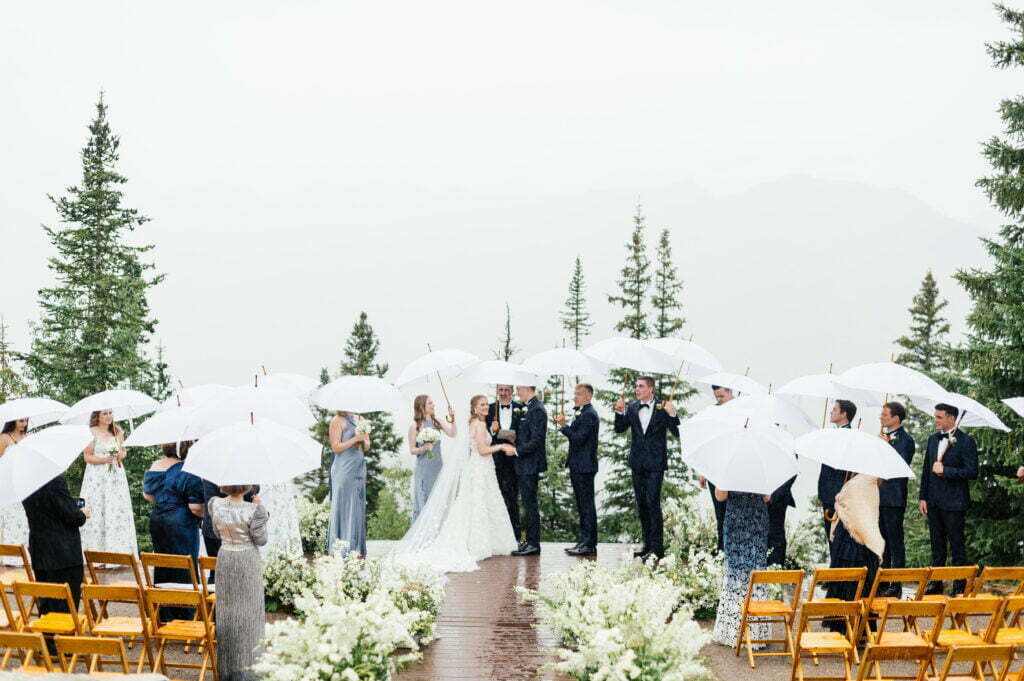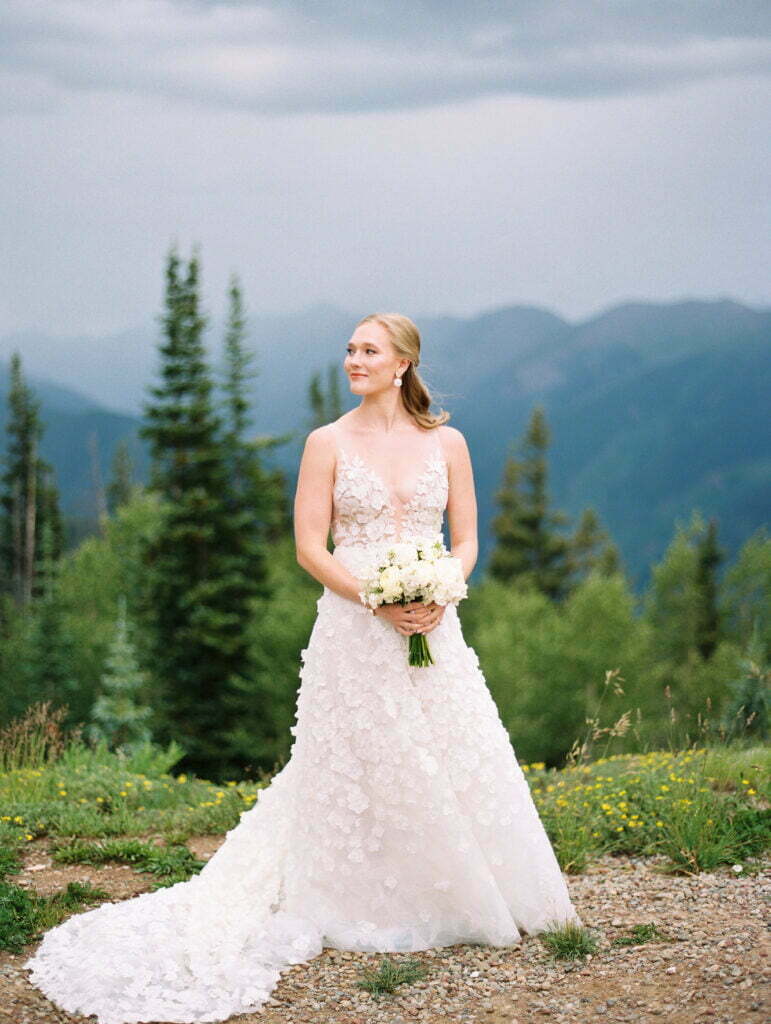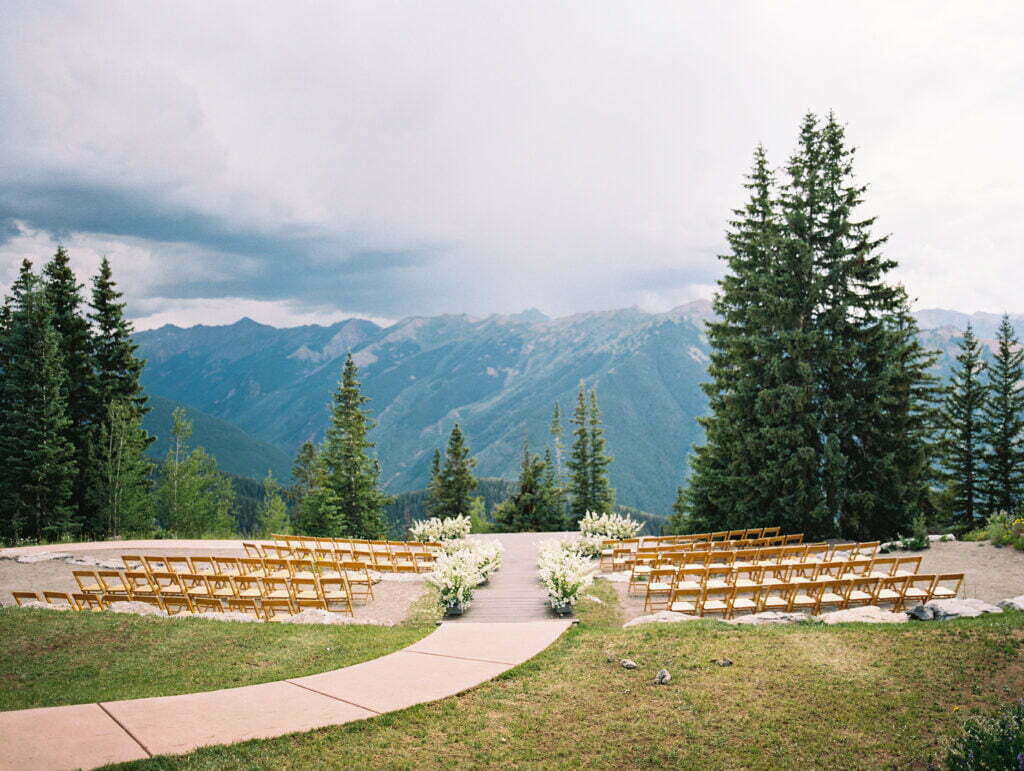 How did you start planning your wedding? What were the first steps?
The very first step for planning our wedding was to find a Mira Zwillinger dress!   I have been following Mira Zwillinger for some time before getting engaged. I knew a Mira Zwillinger dress would be perfect for the mountain setting I wanted. 

While I was working in New York, I was thrilled to see a Mira Zwillinger trunk show hosted by Mark Ingram Bridal Atelier. While initially on the waitlist for the trunk show, I secured a spot and never looked back!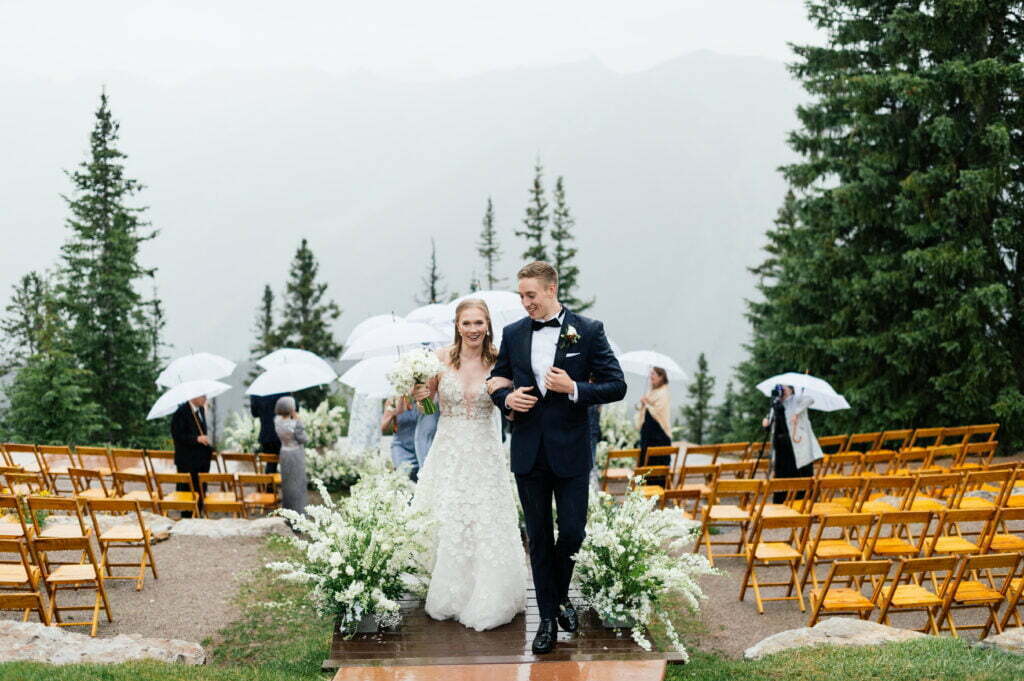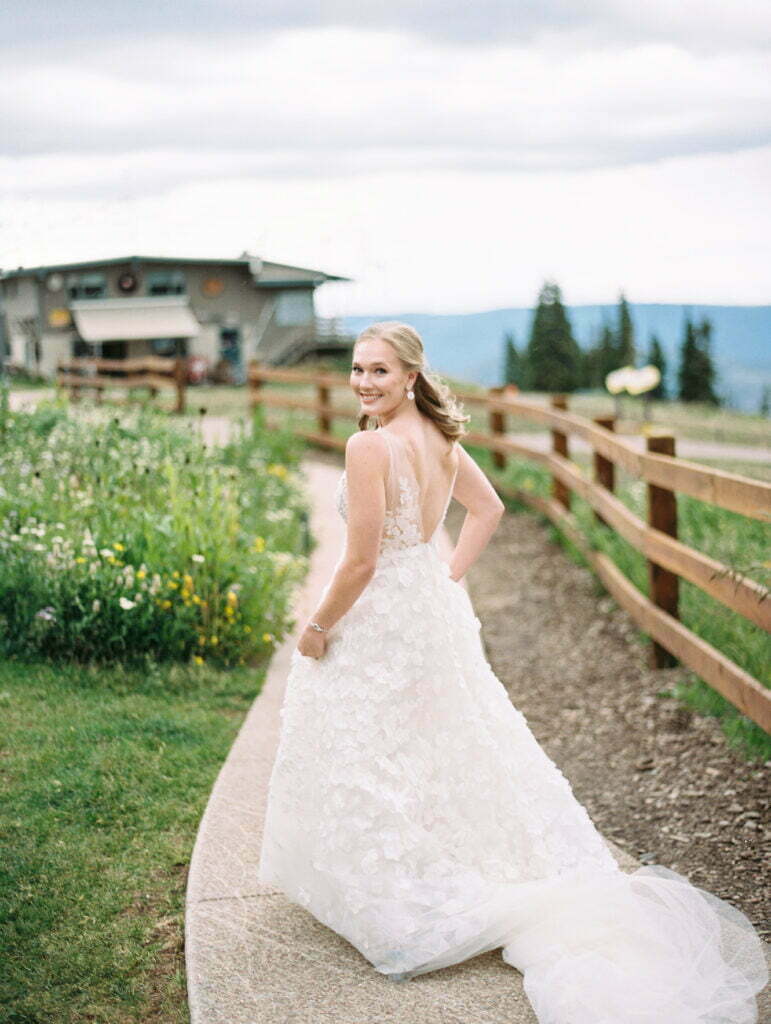 How did you know your dress was 'the one'? 
I knew that I would find my dress but was not sure the exact design. My Suri dress was the second dress I tried on and it was absolutely perfect. I was between the Suri and Kaya dresses but ultimately decided on the Suri dress because the deep, sheer V and embroidered flowers gave the natural look I wanted.  

As soon as Tammy from the Bridal Atelier put on the veil, my mom, sister, Tammy and even the bride-next-door all knew it was THE dress.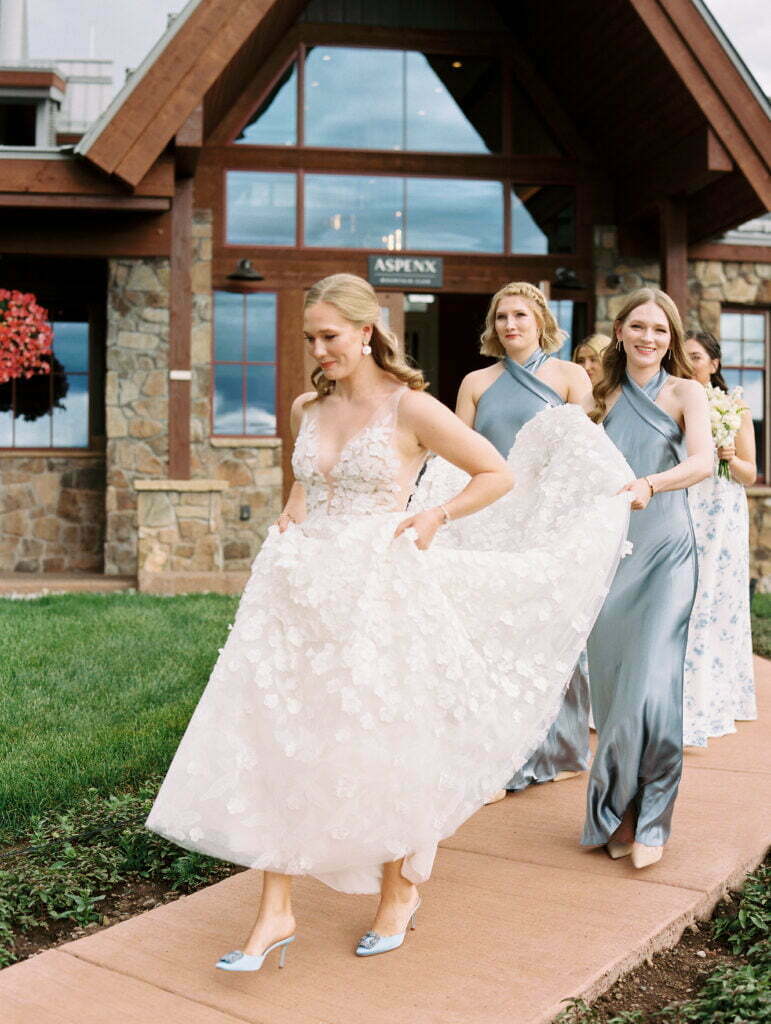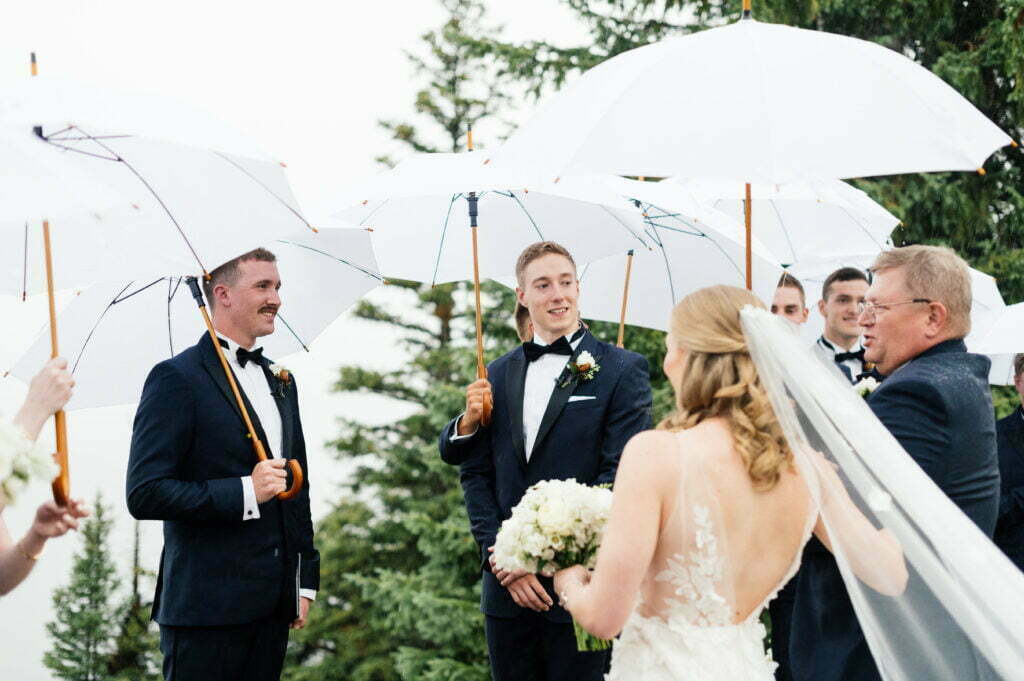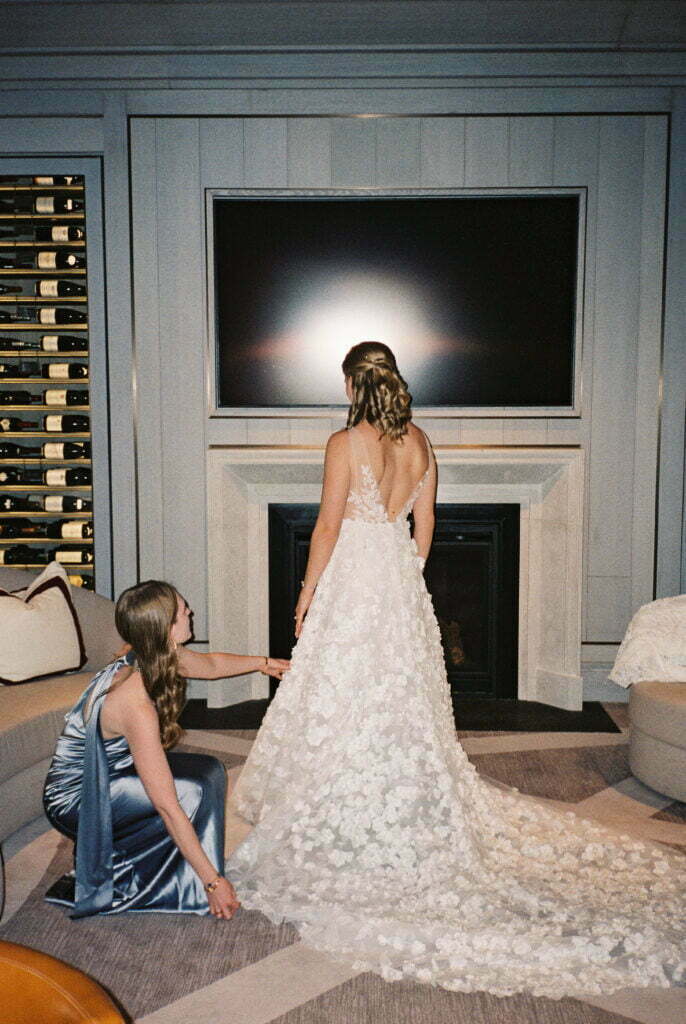 How did you find working with the bridal store team?
Tammy from the Mark Ingram Bridal Atelier was fantastic. She was efficient, helpful, and had a complimentary and confident demeanor which made it easy and fun to enjoy the process of trying on absolutely stunning dresses. 

My sister and mom were able to come to the fitting and Tammy not only listened to what I wanted, but suggested the Suri dress based on my dreams for a Mira Zwillinger dress to suit my event and highlight my best features.

I ended up shipping the dress to Los Angeles, where i currently live, to have the dress altered. I worked with Sara Rothan to make the dress fit perfectly to me and highlight the best features of the dress.  Sara made sure the sheer look and beautiful floral details were captured in the fittings.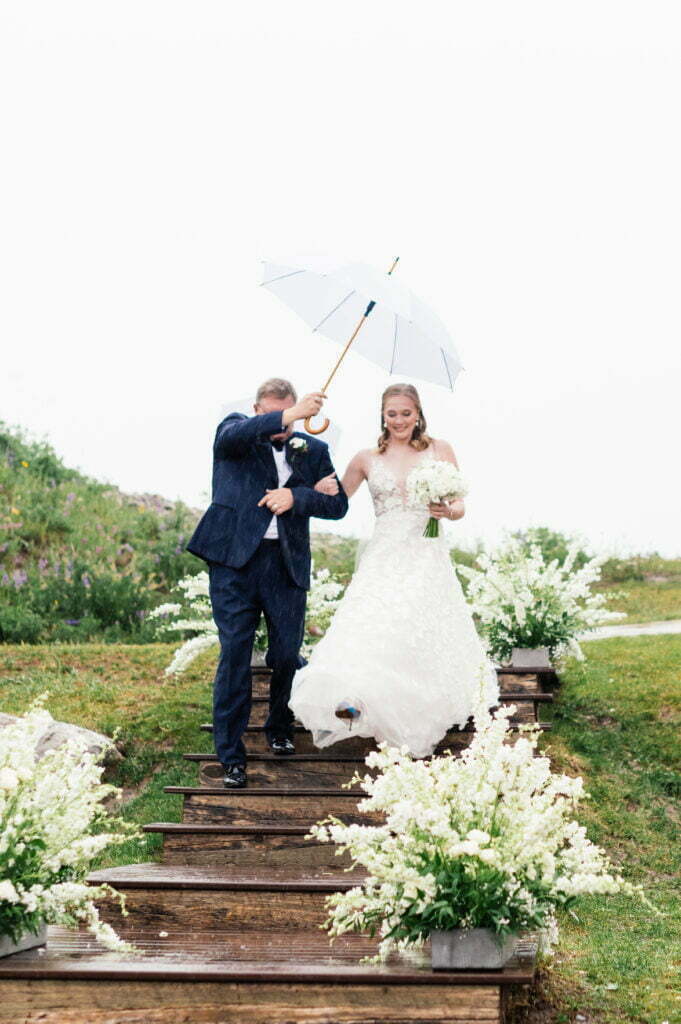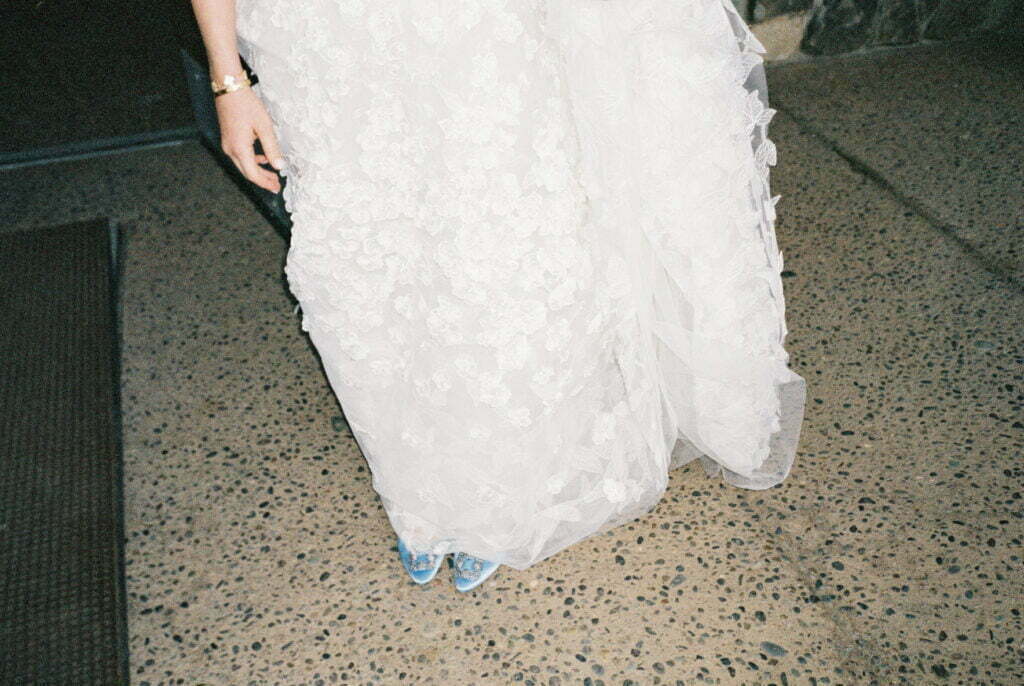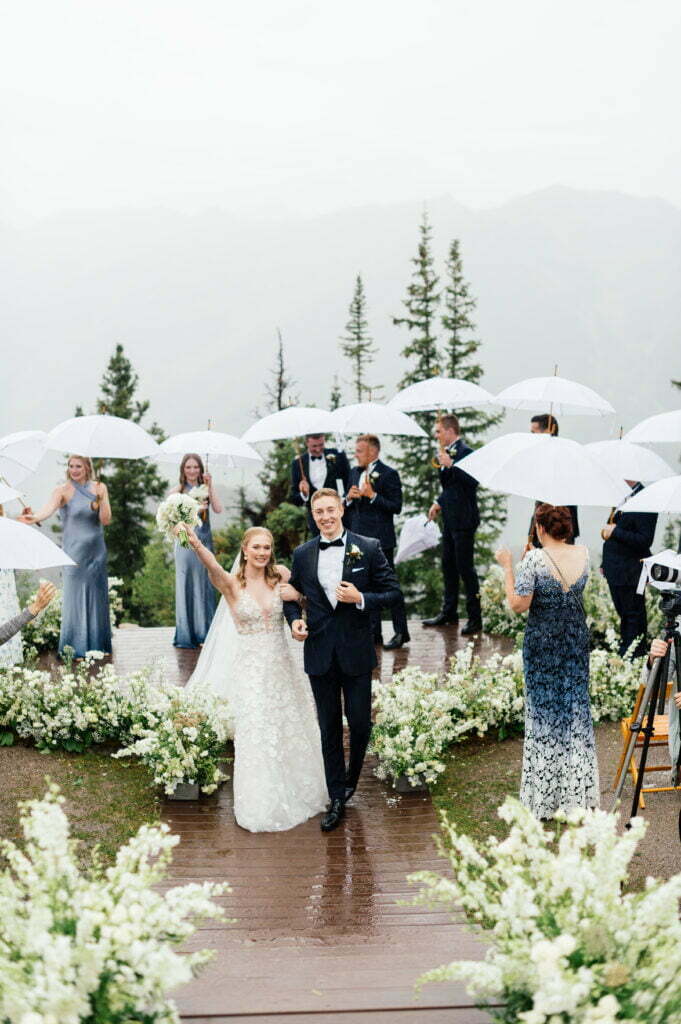 3  advices that you would give to our future brides? 
1. Go with your gut! The wedding dress process can be stressful but you WILL look fantastic in so many dresses. Go with your gut in picking the one you will wear and have fun! 

2. Keep on-top of logistics throughout the entire process but especially with your dress! What kept me sane throughout the process was knowing I had my dress and I knew would look great. 

3.  Get your appointment earlier than later! Bring your wedding shoes, wear your wedding perfume, and do not forget nude undergarments! 

BONUS
4. Be excited! Try to enjoy every single part of the wedding process because you spend so much time planning you need to make sure to actually enjoy everything.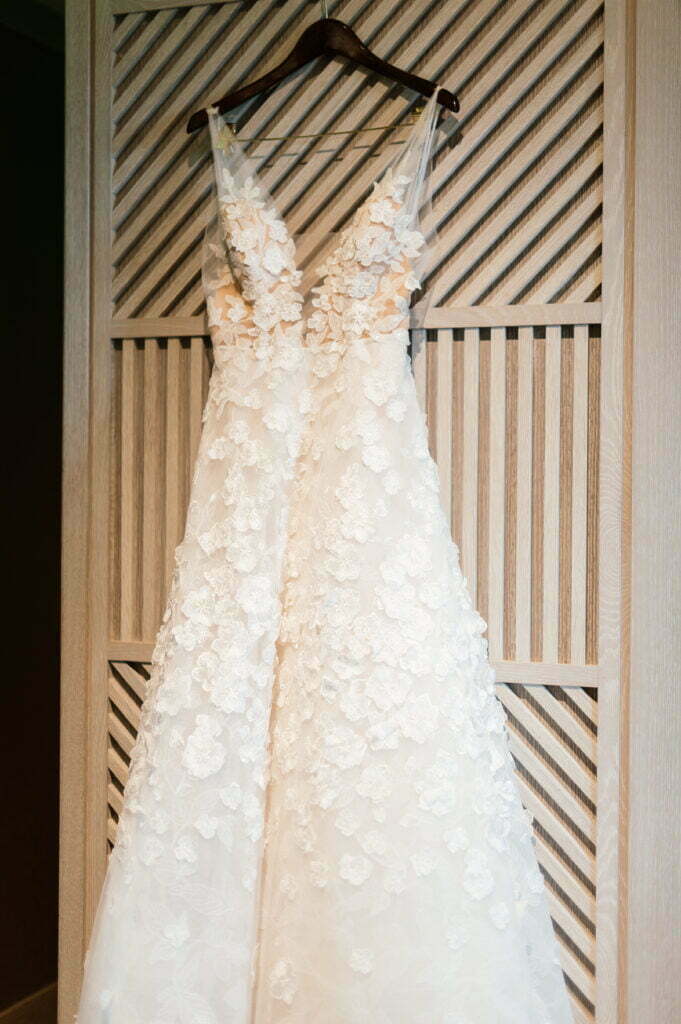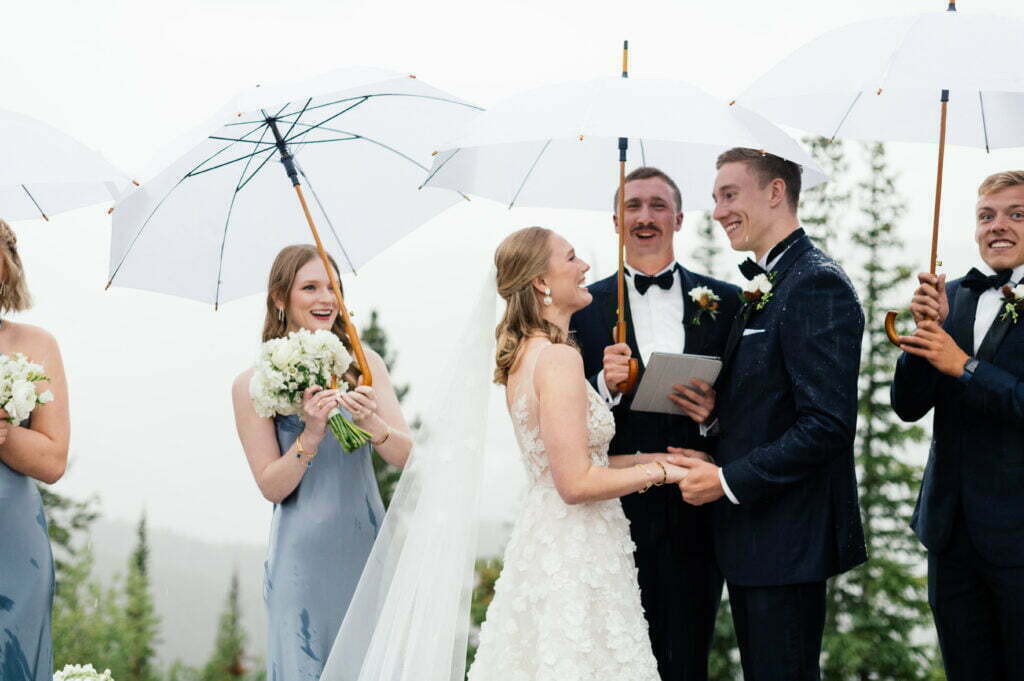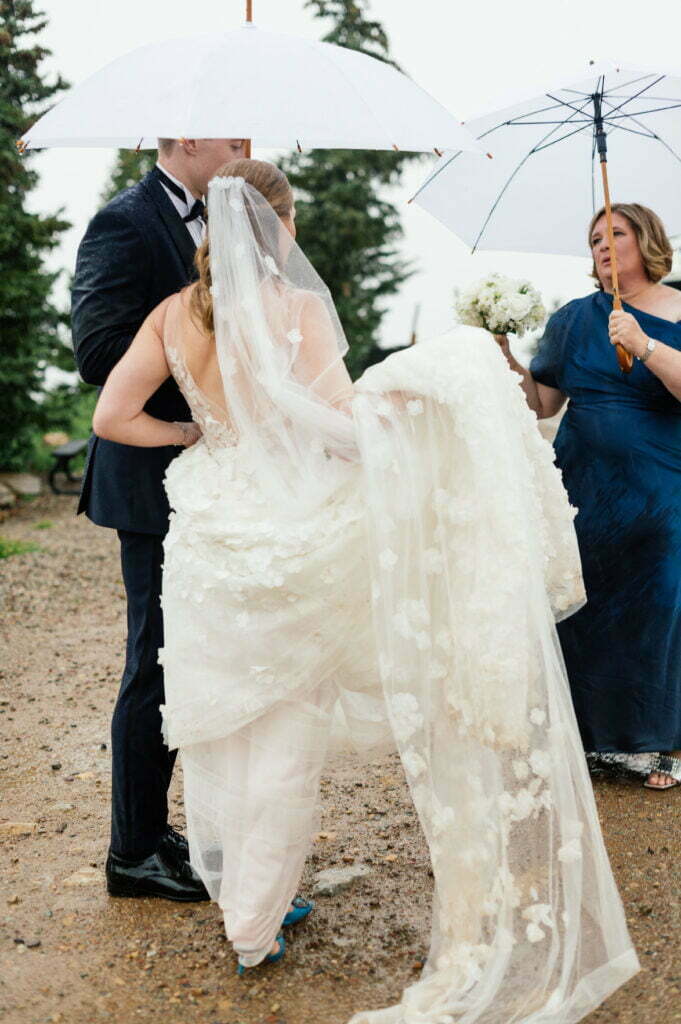 What was your wedding theme?
Summer in a New England coastal town is a vibe all in itself so we really wanted to capture that with a garden party twist.