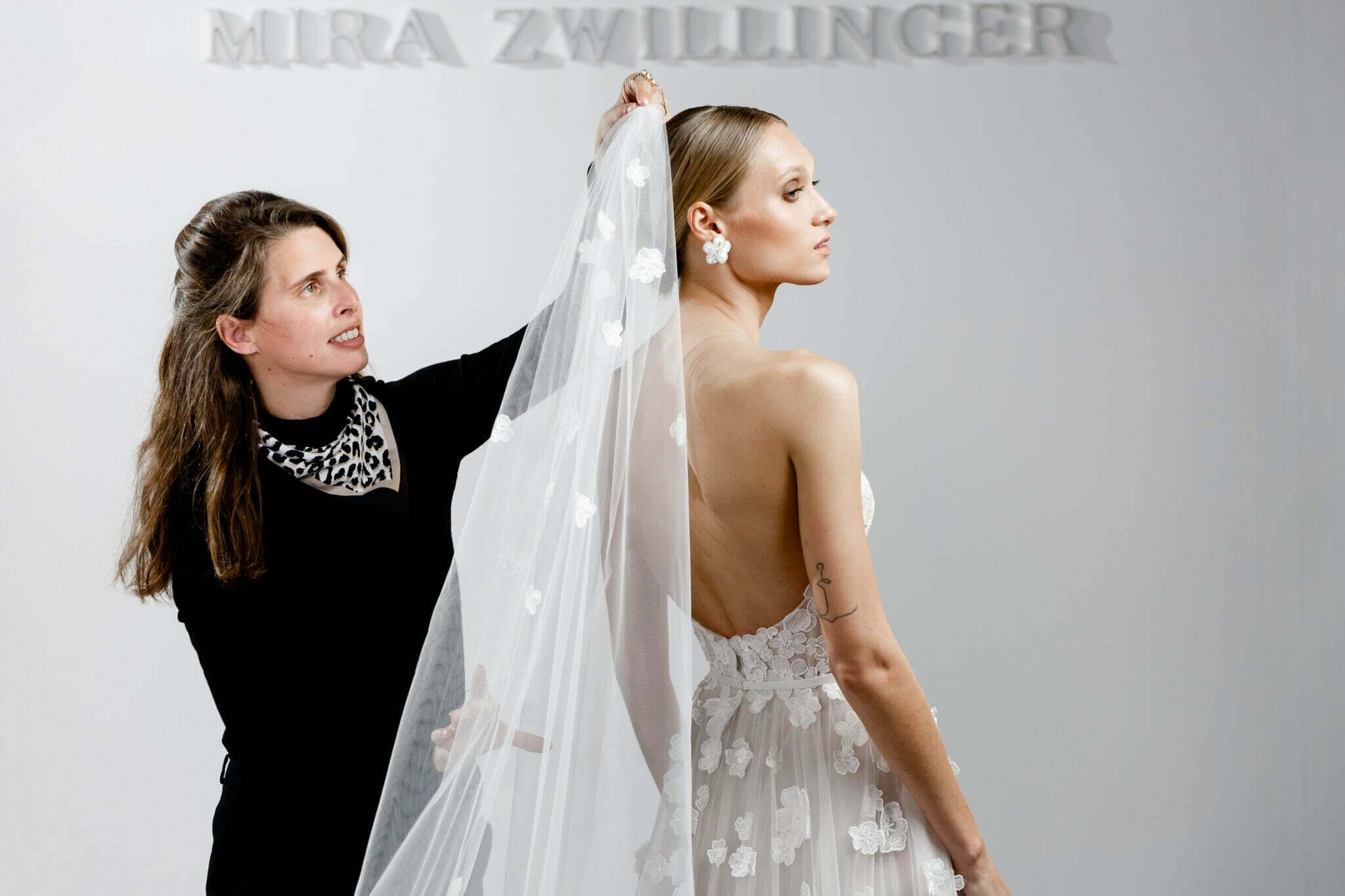 Accessories are both eye-catching and help to create a strong statement. While your wedding gown is one of the most important details to consider when planning a wedding, accessories are equally as important to create a look that expresses your own personal style.
Think of accessories as your best friend, an inseparable part of your look. Whether it be a piece of sentimental jewelry that highlights your facial features or the perfect pair of heels that give you the height you've always dreamed of, accessories offer limitless opportunities that will complete your bridal gown.
We all know that accessories can completely transform an outfit.
Think of how something as simple as a belt, an overgarment, or jewelry can either dress up an outfit or bring it down to daytime levels. Accessorizing has the power to transform your look as well as affect the way you feel.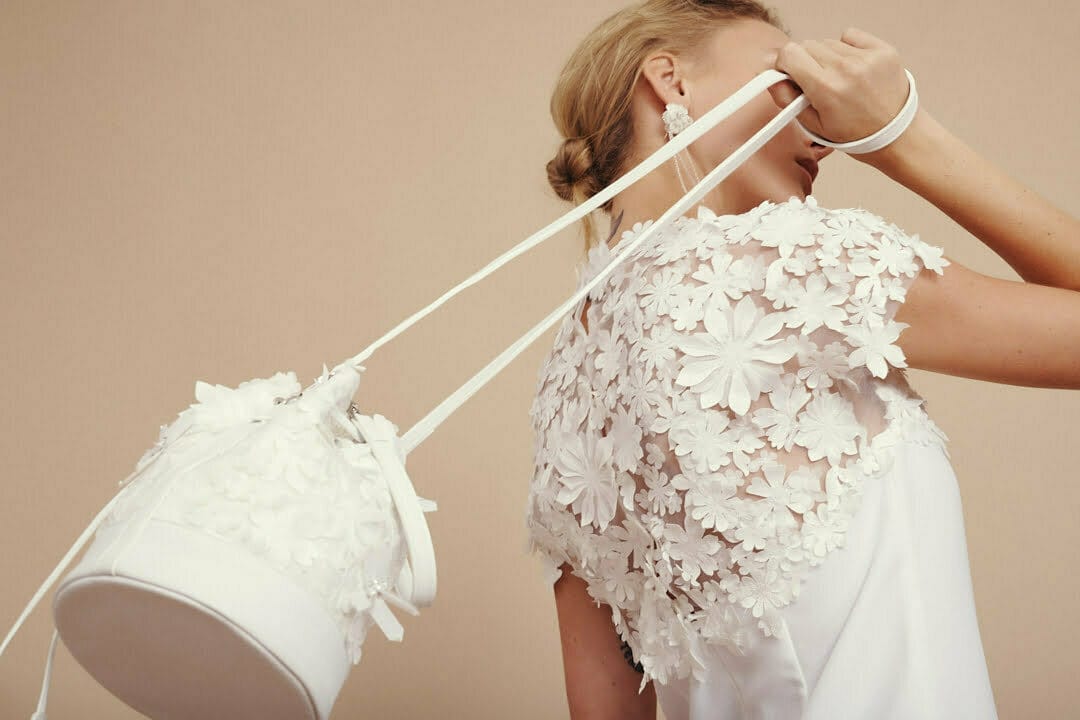 Complete a Zwillinger piece by accessorizing it with our handbag and shrug or take elegance to the next level with your Mira gown by adding matching gloves and a seamless topper. The combinations are endless so imagine what accessories accentuate your personality the most because we all know that a confident bride is the most striking.
Our studio offers an array of beautiful and customizable accessories that are sure to make you feel exceptional. Choose a customizable Mira Zwillinger topper to create the ultimate transformation to your bridal look with a 2in1 effect.
Add an ornate or minimalistic belt to accentuate your waistline, a handbag to merge functionality with style, and gloves to add a hint of unique elegance. At the end of the day, accessories are the final magical touch that is a must-have for every bride.